Royal Tokaji Szamorodni
The Royal Tokaji Édes Szamorodni 2017 came to the market in 2019. I had a chance to taste it for the first time in February 2020 at the Furmint Február tasting. With only seconds plus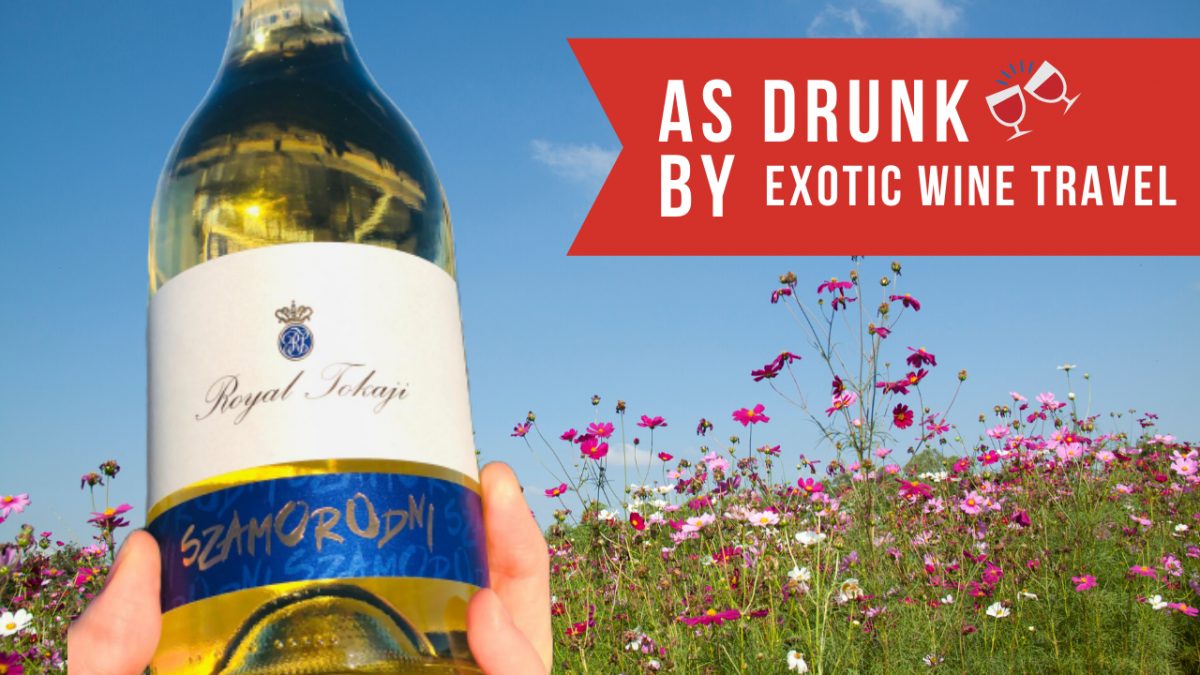 Reading Time: 1 minute
2017 is the inaugural vintage of Royal Tokaji's Szamorodni as a staple of the winery's portfolio. Before that, the winery had released a 2008 dry Szamorodni as part of its limited-edition "By Appointment" range.
"Over the past years increasing international demand and limited production have pushed the prices of our Aszú wines higher," says Charles Mount, Managing Director of Royal Tokaji." "We have also been able to harvest increasingly ripe 'late harvest' grapes. The sweet Szamorodni sits between our Late Harvest and our 5 Puttonyos wine as either an 'everyday Aszú' equivalent or a 'special treat' Late Harvest."
Since the abolishment of 3 and 4 Puttonyos in Tokaj from the 2013 vintage onwards, there has been a gradual increase of Szamorondi wine made with higher percentages of botrytized grapes and bottled with higher amounts of residual sugar. Along with that comes higher prices. Today, Édes (Sweet) Szamorodni can cost up to €40 for a 0.5-liter bottle.
TASTING NOTES: ROYAL TOKAJI ÉDES SZAMORODNI 2017
The Royal Tokaji Édes Szamorodni 2017 came to the market in 2019. I had a chance to taste it for the first time in February 2020 at the Furmint Február tasting. With only seconds plus two rounds of taste-and-spit, this wine set an impression so pleasing that it had me searching for a proper date after the show.
The relatively high temperature in the summer of 2017 contributed to earlier ripening and onset of botrytis. Harvesting took place from October to early November. After pressing, the juice fermented in tanks, then aged in the barrels for a year before bottling.
Notes of honey, canned peach, lemon, and shaved walnut. The nutty development and vanilla enliven the bouquet. Excellent sugar-acid balance. Long, spicy extension. This wine has 135g/l of residual sugar, 7.2g/l of total acidity, and 11% alcohol, yet it never sits heavy on the round palate. At €10, this is an affordable introduction to the world of Tokaji Aszú berries. It delivers massive value for ready sippers and a cool journey ahead for the cellar-ready.  A wine I will come back for, time and time again. 
Score: 90+ points
Do you like our content?
If you like our articles and videos, we'd love for you to be a part of our community on Patreon. The support from Patreon helps keep the content coming and you access to behind the scenes content. It also gives us the chance to get to know you better. Check out the Exotic Wine Travel Patreon page by clicking the photo below.

FIND AND BUY ROYAL TOKAJI WINES ONLINE
For the month of May, you can use the code APMAY5 and get 5% off for wine purchases site-wide on Vivino.
---
WANT TO LEARN MORE ABOUT HUNGARIAN WINE?
Be part of our fourth wine book Discover Hungarian Wine. Sign up HERE to learn how you can reserve a special edition, signed copy with a discount.
Please note that the opinions expressed in this article are unsolicited and have not been paid for in any way by governmental bodies, enterprises, or individuals. We do not sell editorial content as that would destroy the legitimacy of our reviews and the trust between Exotic Wine Travel and its readers. On occasion, we extend the option of purchasing the wines we review or/and the products we spotlight. Some of these product links are set up through affiliate programs, which means Exotic Wine Travel gets referral credits if you choose to purchase these items via the links we provide.