Savouring The Wines Of France
Indulging in exquisite wines is a practice deeply intertwined with the French ethos. France, renowned for hosting some of the premier vineyards in Europe, beckons wine enthusiasts globally. However, one need not be a connoisseur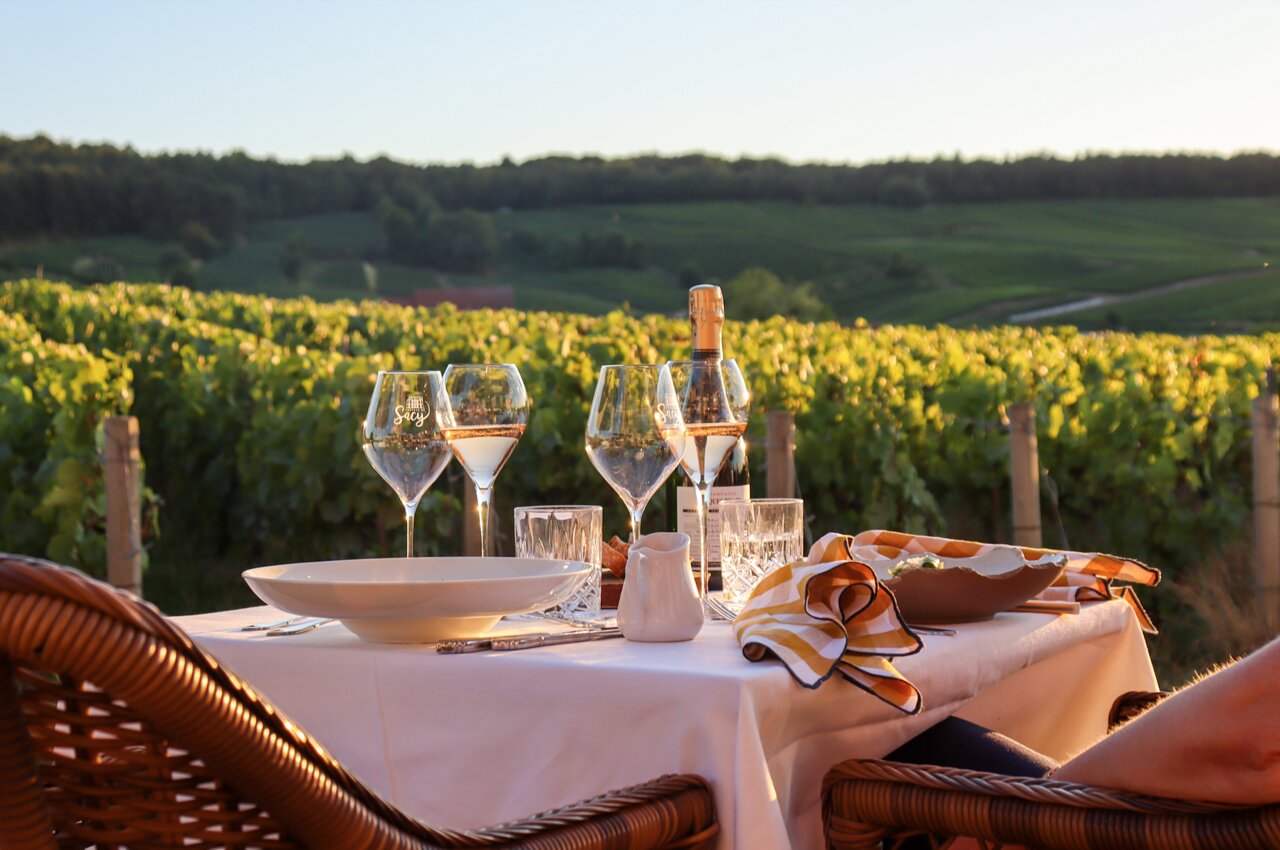 Indulging in exquisite wines is a practice deeply intertwined with the French ethos. France, renowned for hosting some of the premier vineyards in Europe, beckons wine enthusiasts globally. However, one need not be a connoisseur to partake in wine tastings.
Delving into the diverse regions, renowned wines, and distinguished wine estates is an integral aspect of the adventure!
Whether you desire to infuse wine tasting into your vacation or dedicate your journey solely to it, securing your journey with Ferryscanner ensures a seamless and delightful experience, allowing you to savor every sip.
Understanding French wine
French wine has been a beacon of innovation and steadfast quality for centuries. The uniqueness of each wine is attributed to its regional origin, with the soil, terroir, climate, and meticulous attention of winemakers playing pivotal roles.
Hence, acquainting yourself with AOCs (appellation d'origine contrôlée) is crucial before embarking on your first wine-tasting expedition. During the tasting sessions, sommeliers elucidate the wine-making process and the elements to discern while tasting. Here are a few tips to enhance your experience:
Swirl the wine; the longer it adheres to the glass, the higher its alcohol content.
A brisk sniff reveals its intensity; a sip with a slight intake of air amplifies the flavours.
Close your eyes to focus on the varied tastes; discern the contrast between the tip and the back of your tongue.
Professionals opt to spit the tasted wine into the provided bucket.
Drivers should adhere to tasting and spitting, consume water, and allow ample time before resuming driving.
Crafting your French wine-tasting itinerary
From the Calais terminal, France's eminent wineries and châteaux are accessible within hours. Your destination depends on the type of wine-tasting experience you seek.
For day trips from Calais, the Champagne region is ideal, located just 2.5 hours away. For an extensive tasting holiday encompassing multiple regions, spreading your journey over several days is advisable.
Highlights of wine-tasting tours
With 17 diverse regions, from Champagne to Burgundy, selecting your initial visit can be challenging. Below are some recommended wine-tasting tours and regions:
Paris: A 3-hour drive from Calais, Paris offers myriad wine-tasting tours and experiences, including tastings in 18th-century wine cellars near the Louvre museum.
Saint-Emilion: Known for prestigious red wines, particularly Merlot, it's an 8-hour drive from Calais, offering a variety of wineries to explore.
Route des Grands Crus: This route traverses the most prestigious vineyards of Burgundy, offering a range of the finest wines.
Champagne Tasting: Epernay, the heart of the Champagne region, is less than 3 hours from Calais, hosting major Champagne brands.
Loire Valley: A 4-hour drive from Calais, it's the second-largest wine region in France, known for its white wines.
Southern Rhône: Known for blends of Grenache, Syrah, and Mourvèdre grapes, it offers a variety of styles, quality, and prices.
Bordeaux: A household name in wine, it's an 8-hour drive from Calais, offering a plethora of châteaux and predominantly red wines.
Beaujolais: Less than 2 hours from Calais, it's known for its light, fruity wines, ideal for celebrations.
Provence and the Côte d'Azur: Combining wine tasting with the sunny shores of the south of France, it's a 10.5-hour journey from Calais.
Embark on your wine journey with Ferryscanner
Ready to explore the illustrious wine regions of France?
Book your journey with Ferryscanner and commence your delightful wine-tasting adventure from Calais!