Serbian Prokupac: Eight Wines To Try
Reading Time: [est_time] Our first trip to Serbia in 2016 brought plenty of surprises. We drove through the country, visiting cellars and tasting wines. The wines blew past our expectations and one grape stood out above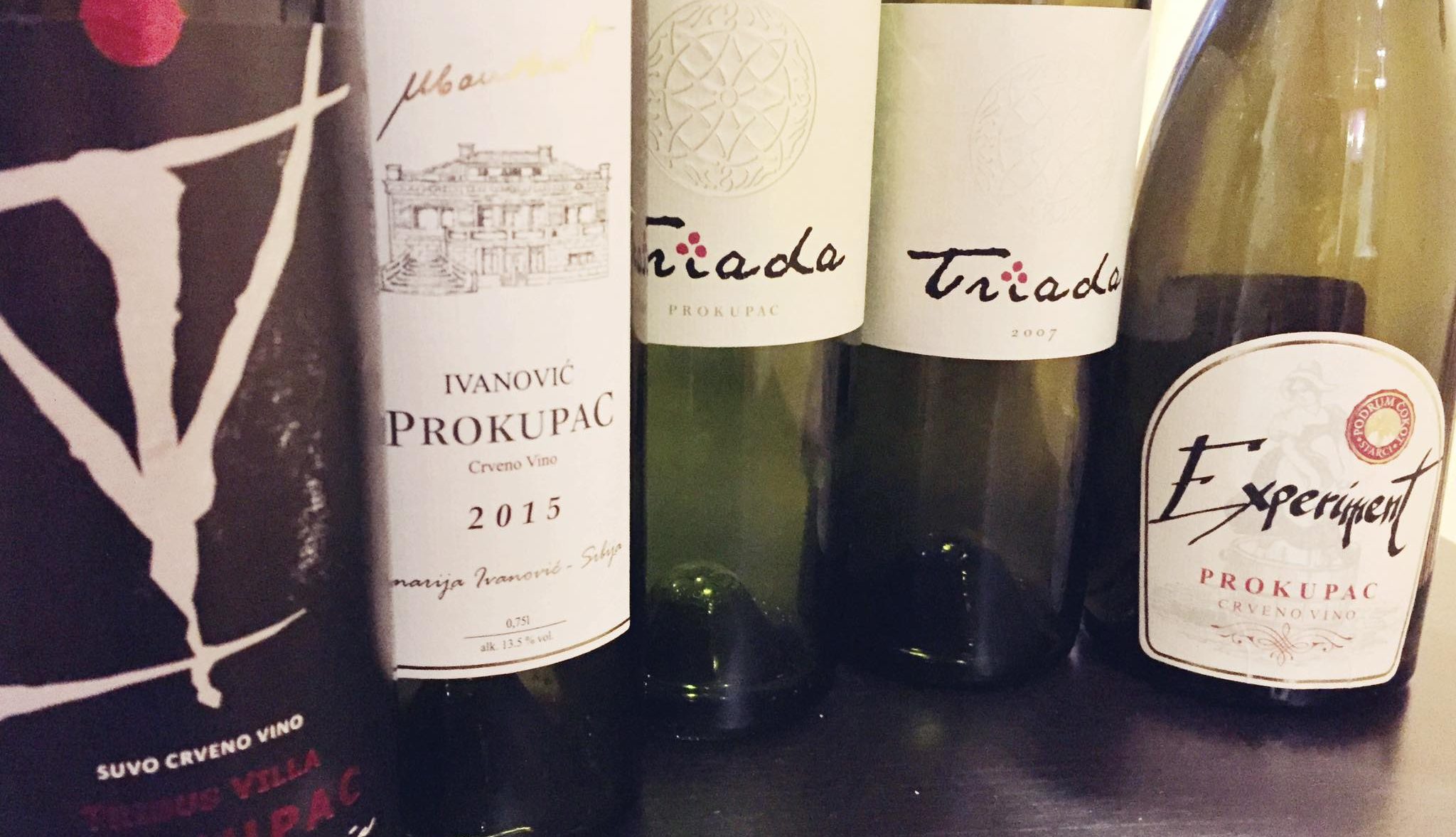 Reading Time: 4 minutes
Our first trip to Serbia in 2016 brought plenty of surprises. We drove through the country, visiting cellars and tasting wines. The wines blew past our expectations and one grape stood out above the rest, Serbian Prokupac.
Serbian Prokupac In The Past
To the outside world, the grape is somewhat of a mystery. Many signs point to the fact that Prokupac may be over 500 years old and that it has a parent-offspring relationship with Kadarka. Its spiritual home is the Župa Valley in the Tri Morave region of South Serbia. In Župa there are endless swathes of Prokupac Goblet (bush) vines, some of them over one hundred years old.
Sources like Jancis Robinson's Wine Grapes, Wine-Searcher, and Wikipedia have limited information on Serbian Prokupac. But all three sources state that Prokupac is used to make dark colored rosé wines. That isn't 100% true according to Serbian wine expert Tomislav Ivanović. Tomislav, the author of the online portal Vinopedia.rs, shed some light on the grape.
Prokupac has evolved a lot since the period of Yugoslavia. In those days when quantity was all that mattered, Prokupac was vinified either as Ružica (a traditional style of dark rosé wine) or red wine. Those wines often suffered from low concentration, unripe tannins, low acidity, all of these coming as result of industrial mass production in state-owned cooperatives. On the other hand, local winemakers in Župa continued making Prokupac wine for their households, traditionally, as they learned from their grandfathers.   It was no surprise that these local wines occasionally shined and showed hints of Prokupac's actual potential. The benefits of modern winemaking continues to push the grape to further heights.  
Serbian Prokupac Today
The rest of Serbia is catching on and producers are planting Prokupac throughout the country. When made into wine, Prokupac gives off forest berries, earth, and white pepper notes. Most of Prokupac wines are medium bodied and can clock in below 13% ABV. All of this tallies up to food-friendly red wines with a high amount of drinkability.
Almost all wines labeled as Prokupac in Serbia will have some international grapes blended into them. Most producers use a small percentage (<15%) of Cabernet Sauvignon, Merlot, or Syrah to round out the flavors of their wines. Other producers have found that Serbian Prokupac shows promise blended with larger amounts of other varieties. A few of these Serbian Prokupac blends we tasted are excellent.
During our time in Serbia, we consistently saw three different styles of this wine:
Serbian Prokupac made from younger vines grown on a trellis and wire (Modern)
Serbian Prokupac made from old bush vines in Župa (Traditional)
Serbian Prokupac blended with a larger proportion of other red grapes (Blends)
Here are our favorite examples of all three styles.
Modern Serbian Prokupac
Janko winery has made a name for themselves with a big Bordeaux blend named Zavet Stari. This Baš Prokupac 2015 is the winery's first attempt at Prokupac and it turned out to be a success. It's a medium-bodied wine that is juicy and dangerously easy to drink. Most of the quantities of this wine were exported, making it hard to find on the local Serbian market.
A new winery on the scene. This wine won a trophy at the Balkan International Wine Competition for "Best Indigenous Red Variety". Many local winemakers have praised this rendition of Prokupac. It's fruit-forward with enough white pepper, clove, and sweet spice flavors to even out the taste. Read more about this wine and other offerings from Doja in Charine's feature.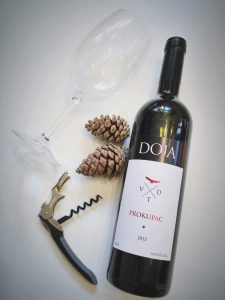 Toplički Podrumi Tribus Villa Prokupac 2015
Toplički Podrumi is a large project in southern Serbia. Their winery is built to utilize gravity, minimizing the use of pumps. This smells and tastes a lot like a lower alcohol Grenache. Strawberry, earth, white pepper, and a touch of vanilla from the barrel. Medium in body, elegant, and very easy to drink. It's the type of wine that is finished before you even realize it.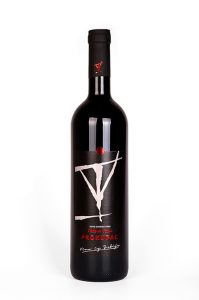 Traditional (Župa) Serbian Prokupac
Search or buy Budimir wines here.
The Triada is the entry-level wine from Budimir and it delivers a lot of value for the price. Budimir matures many of their wines before they see the market, the current Triada available is 2009. All Triada wines are a blend of 90% Prokupac and 10% Merlot. This 2006 vintage has raspberry, sour cherry, black herb, white pepper – a little reminiscent of Sangiovese. Beautiful notes of forest floor, leather, rubber, mushroom.
It is the most full-bodied Triada out of 2006, 2007, 2008, and 2009 vintages. This producer also makes an excellent, single-vineyard version of Prokupac named Budimir Prokupac boje Lila.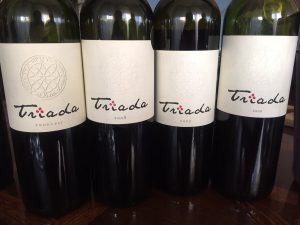 Radovan Đorđević is a Ph.D. in Agronomy and produces small batches of wines in the garage of his home. The Čokot winery is in the village of Starci, above the town of Aleksandrović. These vineyards are the highest in the region and allow the Prokupac to retain higher levels of acidity. Radovan blends a small amount of Cabernet Sauvignon into his Experiment Prokupac.
The wine is full of blackberry, capsicum, flowers, game, and spice. Experiment Prokupac is tangy and acidic with wonderful length – a superb effort with a unique grape. This vintage recently scored 91 points and won a Silver medal at the 2017 Decanter World Wine Awards.
Dragoslav (Gaga) Ivanović is a local legend on the Serbian wine scene. His flagship red is a blend of 85% Prokupac, 7.5% Merlot, and 7.5% Cabernet Sauvignon. This is dark purple in color with red plum, cherry, violets, white pepper, and brown spice on the nose. The palate is rich with flavors of earth and dark fruit while staying tangy with a small tannic tug. The Ivanovicć Prokupac is beautiful now but worthy of aging – we've had vintages back to 2007 and they all still drink wonderfully.
Prokupac Blends
Search and buy Budimir wines here.
Budimir is one of the few wineries in Serbia that are reviewed by Robert Parker. The Wine Advocate (Robert Parker) gave this vintage of Svb Rosa a lofty score of 91 pts. This is the current release on the market. A blend of 60% Prokupac and 40% Cabernet Sauvignon aged in multiple sizes of oak barrels. Dark cherry, soy sauce, violets, and dark color. Medium bodied wine with a nice mid-palate spike of intensity. Fine-grained, chewy tannins enhance the drinking experience. This is still young with a lot of life left ahead of it, really classy stuff.
Braća Rajković is a producer in the Župa valley with a track record of producing quality wines. The 33 is a blend of Prokupac, Merlot, Cabernet Sauvignon, Cabernet Franc, and Žaćinak. This is the Cru wine from Braća Rajković and is dark and dense. It's aged 24 months in Serbian oak and 24 months in bottle before release. The Braća Rajković 33 has a rich texture and is full of sour berries, dried plum, tobacco, and cedar. The wood is integrated well and the finish is long. A very well made, structured, and delicious wine.
The finest selection of
available at:

Shipping is available EU-wide and to the UK.
************
    Do you want to try Serbian wines?    
If you're looking to savor the exquisite flavor of Serbian wines, look no further than wineandmore.com. With an abundance of options from different winemakers, it's easy to find exactly what your palate desires. Not sure which bottle is best for you? Try out one of their curated wine cases and discover the perfect vintage for any occasion!
************
Want to learn more about wine?
Are you ready to discover the wonderful world of wines? Come join us at wineandmore.com and let's explore the incredible selection of delicious wines together! We can't wait to share our passion for wine with you!
You may also enjoy:
Matalj Kremen Kamen: A Vertical Tasting 
Vinodonia Skopje Wine Salon Impressions
Serbian Grand Cru On The Slopes Of The Danube
Prokupac From South Central Serbia 
Dušan Jelić: A Perspective On Balkan Wine
Fruška Gora The Innovative Serbian Wine Region
---
Please note that the opinions expressed in this article are unsolicited and have not been paid for in any way by governmental bodies, enterprises, or individuals.