Amber Wine: Škegro Krš Orange Žilavka 2015
Reading Time: [est_time] Hello! Welcome to As Drunk By Exotic Wine Travel, a weekly column where we feature wines that are worth noting. The reviews featured in this series may be written by either one or the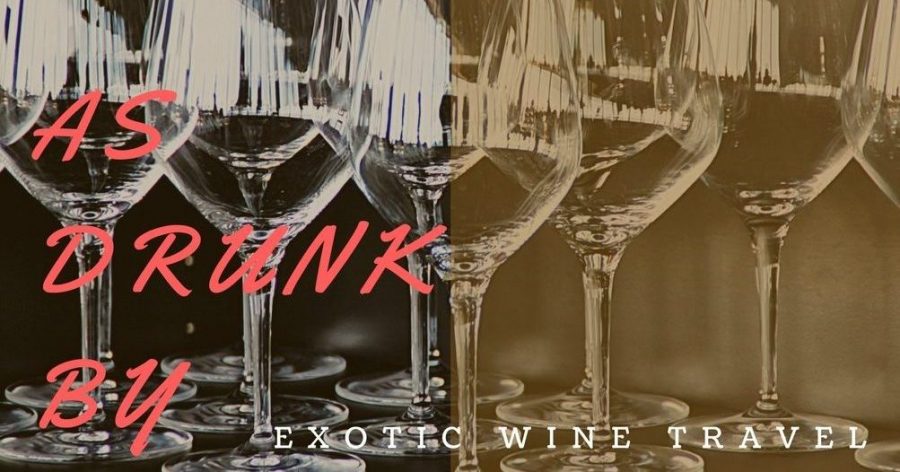 Reading Time: 2 minutes
Hello! Welcome to As Drunk By Exotic Wine Travel, a weekly column where we feature wines that are worth noting. The reviews featured in this series may be written by either one or the both of us. The featured wines can be from obscure or well-known wine regions. We hope that these wine recommendations will keep you gastronomically curious and your palate invigorated!
 
Škegro Krš Orange Žilavka 2015
Available at wineandmore.com
Western Herzegovina shares a border with the southern end of Croatia. All the winemakers in this part of Herzegovina are Croats (Eastern Herzegovina is primarily Serb). The area experiences a true Mediterranean climate and has a few of its own varieties, including the red wine grapes Blatina and Trnjak(pronounce Turn-yak), and the white grape Žilavka (pronounce Zhhih-lahv-kah).
Žilavka is identified as a high-quality wine grape in the book Wine Grapes. It produces full-bodied white wines with fresh acidity. The white wines made from Žilavka display floral and nutty aromas. All of these characteristics make the grape a good candidate for macerated white (amber/orange) wines. Despite Žilavka's potential to make amber wines, there are only two examples currently on the market—this Škegro Krš Orange Žilavka and the Brkić Mjesečar.
Vinarija Škegro is a winery that makes three Žilavka wines and two excellent reds from the grape Blatina. This is their first attempt at an amber wine. Proprietor Bariša Škegro wanted to create a wine similar to what his grandfather drank. His late grandfather was also named Bariša and is featured on the label of the Krš Orange Žilavka 2015.
This wine represents a totally different style for Škegro. The rest of their wines are conventional in style. They are clean, fined, and filtered. The Krš Orange comes from fruit harvested from a single vineyard. It is a minimal intervention wine, which is fermented with native, wild yeasts. The fermentation starts spontaneously and no sulfites are added to the wine at any time.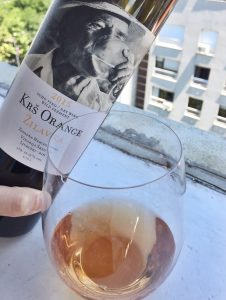 The nose on this wine is intriguing. White flower and perfume notes jump out of the glass. This is low in alcohol, clocking in at 12.5% ABV. It has flavors of ripe apricot, autumn leaves, seawater, and perfume. It is juicy and easy to drink for an amber wine. The wine has a long finish and nice acidity with very low level of tannins. The finish has a faint touch of mousiness that comes with some sulfite-free wines. This flavor blows off as the wine breathes and is so faint, it will be undetectable to most palates.
A sensational effort. I would love to taste this next to a Radikon Ribolla Gialla.
Find or buy at wineandmore.com
4.3/5 (You can find out more about our scoring system on the START HERE page.)
The finest selection of
wines available at:

Shipping is available EU-wide and to the UK.
************
    Do you want to try Bosnian and Herzegovinian wines?    
If you're looking to savor the exquisite flavor of Bosnian and Herzegovinian wines, look no further than wineandmore.com. With an abundance of options from different winemakers, it's easy to find exactly what your palate desires. Not sure which bottle is best for you? Try out one of their curated wine cases and discover the perfect vintage for any occasion!
************
Want to learn more about wine?
Are you ready to discover the wonderful world of wines? Come join us at wineandmore.com and let's explore the incredible selection of delicious wines together! We can't wait to share our passion for wine with you!
You May Also Enjoy
---
Disclosure: We received this wine as a sample. However, the opinions expressed in this article are unsolicited and have not been paid for in any way. We do not sell editorial content as that would destroy the legitimacy of our reviews and the trust between Exotic Wine Travel and its readers.