Slovak Tokaj: A Forgotten Region
Reading Time: [est_time] Tokaj is one of the world's great wine regions. It's a name that is synonymous with great sweet wines (although more and more excellent dry wines come from the region). Nearly everyone associates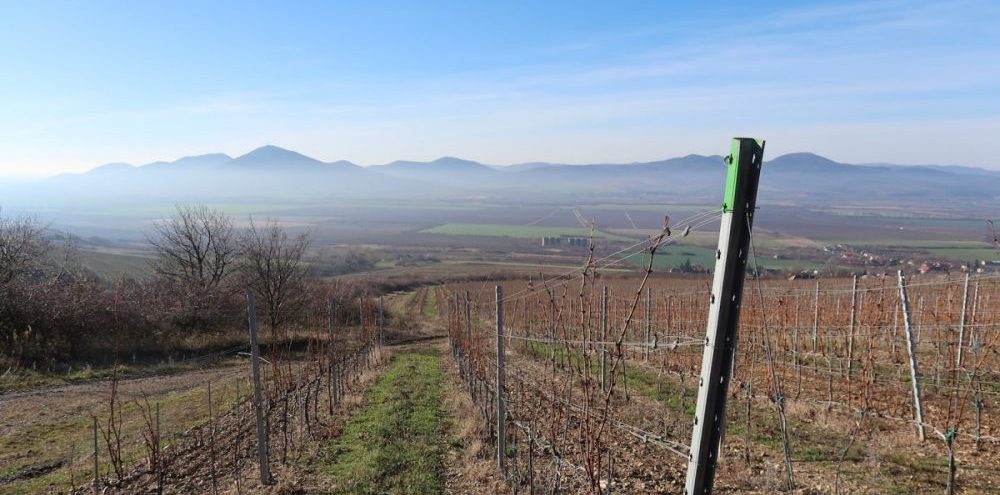 Reading Time: 5 minutes
Tokaj is one of the world's great wine regions. It's a name that is synonymous with great sweet wines (although more and more excellent dry wines come from the region). Nearly everyone associates Tokaj with Hungary. However, there is a small sliver of this region that sits in Slovakia.
Slovak Tokaj is a point of contention in the Hungarian community. Our friend Daniel Ercséy has tackled the dispute between ownership of the name Tokaj. He has written a terrific (and lengthy) article on the history of Slovak Tokaj to help clarify any issues. In general, the Tokaj terminology is the same with some subtle language differences: tokaji = tokajské, puttonyos = putñovy, etc.
We spent a few days tasting and visiting cellars in Hungarian Tokaj during the Fall of 2017 and came away enchanted. The wines lived up to the lofty expectations. Less than one month later, we found ourselves tasting and visiting producers on the Slovak side. Would these wines be of the same quality as those across the border? We had a great time finding out as you can see in the video below.
Traditional Tokaj
Officially there are 900 hectares of registered vineyards in the region although many told us that less than half are actually planted with vines. There a handful of producers making traditional wines in Slovak Tokaj: Chateau Grand Bari, Chateau Vescesy, Chateau Viničky, Ostrožovič, Tokaj & Co., and Tokaj Macik. We visited the latter two on this trip and tasted several others at the Furmint Forum. There were several outstanding wines being made but the sweet wines are a distinctly different style than those across the border in Hungary. We found the Slovak Sweet Tokaj wines to be more oxidative in style than those from the Hungarian side, which is neither good or bad, it's just different.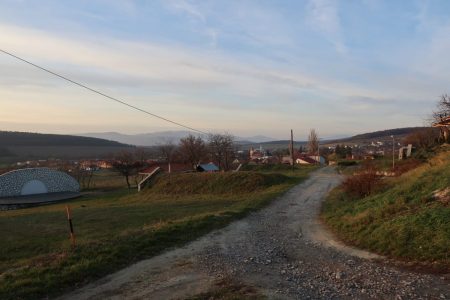 Tokaj Macik is an ambitious producer and his wines are the most modern and precise from all we have tasted in Slovak Tokaj. Jaro Macik is a young and ambitious winemaker who owns about 35 hectares of vineyards. He walked us through his estate which includes a restaurant, guesthouse, spa, and cellar. We started with a tour of the facilities and were worried that it was all smoke and mirrors… until we tasted the wine.
The wines of Tokaj Macik show consistency across the board. The Tokaj Macik Grand Furmint is our favorite dry Tokaj in Slovakia and the sweet (Vyber) wines can be shockingly beautiful. Again, the sweet wines are more oxidative (think nutty and toffee) in style but it works with the refreshing acidity. This is a can't miss producer if you plan on visiting the region.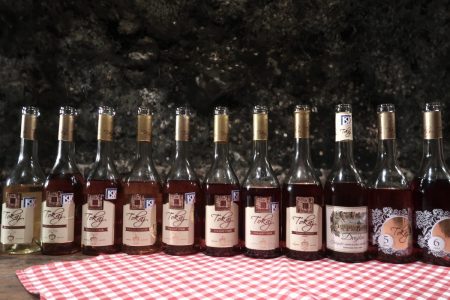 Tokaj & Co. used to be the state-run co-operative during the period of communism in Slovakia. Many of the modern day producers in Slovak Tokaj have some sort of family connection with Tokaj &Co. The old cellars are across the street from Tokaj Macik.
The winemaker at Tokaj & Co. has been with the company since the early 1980's. He made the wines during communist times and continues on today. The company also has the largest vineyard holdings in the region – close to 100 hectares. Their cellars stretch out over 2.5 kilometers and some sections date back to the 15th century.
The company makes a large range of wines including low-cost supermarket wines that are simple and well made. The exception is their outstanding Tokajské Samarodné dry wine that packs a big punch for a low price (see below). However, Tokaj & Co. shines when it comes to sweet (Vyber) wines.
We tasted through the entire sweet wine portfolio and came away impressed. Again, these wines are old school in style, think nutty, coffee, and toffee flavors. Tokaj & Co. has recently released a few archive vintages for the public and these wines are profound. We tasted two available vintages from 1990 and one from 1993, they left us at loss for words.
Experimental Tokaj
Matuš Vdovjak (Vdovjak Winery) and Marián Takáč (Vinarstvo u Koña) are two men producing minimal intervention wines in the villages of Vel'ka Trña and Čerhov respectively. We spent one long afternoon and evening with them and had a blast (although our heads hurt the next morning). Just look at these two (turn sound on).
These two jokesters traveled to Georgia with several winemakers and writers (several of whom are our mutual friends) a few years ago. They were enchanted by the wines and people of Georgia. A few months after returning home, they paid a visit to Tomac Winery in Croatia and were blown away by his wines made in Georgian qvevri (amphora). Matuš and Marián made the decision to purchase several Georgian qvevris and began experimenting with them immediately.
We tasted several of their wines which range from edgy to profound. Marián uses no sulfites and his wines show no hint of mousiness, which makes them even more impressive. During our last day in Slovak Tokaj, we tasted a 2017 wine directly from Marián's qvevri. The wine's flavors and texture were spellbinding for such a young wine.
Both producers have loyal fans and their wines cause a stir on the local market. Matuš Vdovjak has one of the few accommodation options in the area (he also cooks up a mean pork neck). They also produce sweet wines and both plan on purchasing more Georgian qvevris with every passing vintage.
Our Thoughts On Slovak Tokaj
For those that prefer to watch videos rather than read, you can check out our thoughts below (6 mins):
Exotic Wine Travel's Picks
You can find out more about our scoring system on the WINE RATING page.
Dry Slovak Tokaj
Tokaj Macik Grand Furmint 2015
This is late-harvest, dry Furmint on the lees for nine months. The Tokaj Macik Grand Furmint is partially aged in the barrel and part in stainless steel. Honey, smoke, green apple, and mineral notes with a touch of wood. It's more serious white wine with a fiery finish and good length.   4.0/5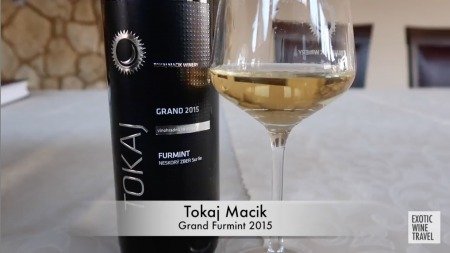 Tokaj & Co. 

Tokajské Samarodné Suché (dry) 2009
The Tokaj & Co. Tokajskeé Samarodné Suché wine is a blend of 65% Furmint, 25% Lipovina (Hárslevelü), and 10% Yellow Muscat. The wine is aged for two years in oak and has 9 g/L of RS. Apricot, lemon, pine, and green apple flavors dominate the palate. It's a medium bodied wine and the acidity makes it feel drier than the sugar level suggests. Smokey and piney finish.    3.8/5
Vdovjak 

Furmint Amphora 2015
This wine is oxidative in style and is left on the skins for six months and then eight months in wood. The Vdovjak Furmint Amphora is full of apricot, almonds, and nuts. It smells like any other amber wine but the palate is definitively Furmint with a fiery, citrus finish. Tannins need some time to soften but this is delicious.   3.8/5
Vinarstvo u Koña Furmint z Amfory 2015
The Vinarstvo u Koña Furmint Z Amforya is a golden color and macerated for six months in Georgian qvevri (amphora). This has a meaty and savory nose with fall leaves, tobacco, and tangerine notes. This has high acidity which keeps the wine fresh with a tangerine peel finish.   3.9/5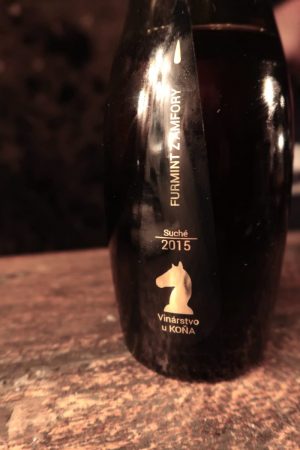 Vinarstvo u Koña 3/3 z Amfory 2016
The Vinarstvo u Koña 3/3 z Amforya is a blend of Furmint, Lipovina, and Yellow Muscat macerated for six months in Georgian qvevri. The Muscat comes out strong in this wine with yellow flower, ginger, and tangerine peel flavors. It's a medium bodied amber wine with a spicy, citrus finish. This is bottled without additional sulfites but is very clean.   3.9/5
Sweet Slovak Tokaj
Tokaj & Co. 

Tokajské Vyber 5 Putñovy 1990
The Tokaj & Co. Tokajské Vyber 5 Putñovy 1990 is a blend of 65% Furmint, 25% Lipovina, and 10% Yellow Muscat. It's aged in oak for seven years and contains 120 g/L of RS. Natural gas, fall leaves, apricot, and tobacco flavors dominate the palate. It's layered and complex yet easy to drink at the same time. The finish is citrusy, fiery, and powerful. A great wine, period.   4.6/5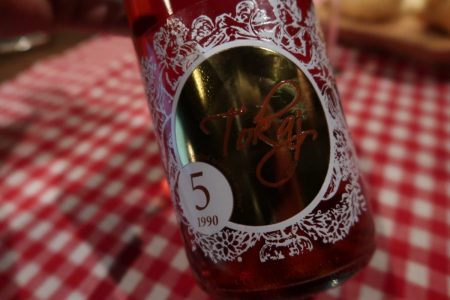 Tokaj Macik 

Tokajské Vyber 5 Putñovy 2006
The Tokaj Macik Tokajské Vyber 5 Putñovy is a blend of Furmint, Lipovina, and Yellow Muscat. Deep orange-brown in color with 147 g/L of RS. Flavors include cedar, mushroom, ginger, tangerine peel, dried apricots. Powerful finish with a petrol, fiery note. It's a long and structured wine.   4.5/5
Vdovjak Tokaj Ordinárium 2011
Ordinárium is an old name for samarodné (szamorodni), a traditional style of Tokaji. This is a beautiful sweet wine by Matuš. The Vdovjak Tokaj Ordinárium has orange peel, apricot, and pork stew flavors. It's savory on the palate and beautiful in its elegance. It isn't overly powerful like many Slovak Tokajské wines. It's more elegant and refined with a long finish.   4.2/5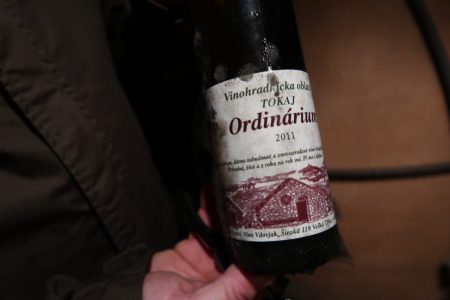 ---
Thanks to the village of Mala Trña for providing accommodation at their apartment above the town hall. The ideas expressed in this article are personal opinions and are not associated with any sponsors or business promotions.