Sonoma Vs Napa: Which Is Better For Wine Tasting?
Sonoma vs Napa: Which is better for wine tasting? Wine enthusiasts worldwide often debate the question of which region in California is better for wine tasting - Sonoma or Napa. Both regions are known for producing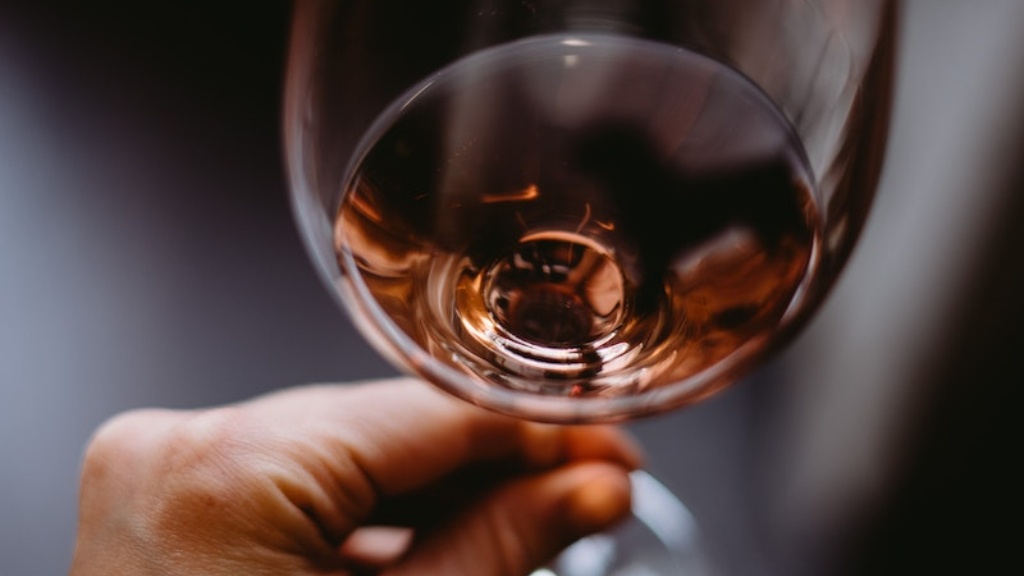 Sonoma vs Napa: Which is better for wine tasting?
Wine enthusiasts worldwide often debate the question of which region in California is better for wine tasting – Sonoma or Napa. Both regions are known for producing some of the world\'s best wines, and they are located only an hour\'s drive apart from each other. However, each region\'s wine varies in taste, aroma, and geography.
Sonoma is known for producing over 55 different varieties of grapes and producing more wine than any other county within the United States. It\'s also an ideal environment for wine tasting, as Sonoma\'s countryside is less touristy than Napa\'s, and some wineries even allow visitors to de-stem the grapes themselves.
On the other hand, Napa is known for its picturesque countryside filled with elegant wineries and vast vineyard-covered hills. Over 400 different wineries reside in the region, offering visitors everything from intimate tasting rooms to iconic wine estates. The wineries in Napa are generally perceived as being higher in quality and more upscale, and their world-renowned reputation is something that many wineries in Sonoma strive for.
When it comes to which region is better for wine tasting, it all boils down to personal preference. However, the quality of the wines produced by each region and the atmosphere in which they are produced differs. Some wine critics believe that Sonoma\'s wines are typically more mellow and well-rounded, while Napa\'s wines often have more intense flavors and higher alcohol percentages.
Despite the differing opinions, Sonoma and Napa share one common feature – their reputation for world-class wine tastings. Many wineries offer incentives and packages like wine and food pairings, wine blending classes, and vineyard tours.
One particular winery in Sonoma County that has gained many positive reviews among visitors is the Jordan Vineyard & Winery. The winery is known for its sprawling vineyards and scenic property, which has consistently been rated as one of California\'s most beautiful destinations. Similarly, the Chappellet Winery in Napa Valley is known for its exceptional wines and their commitment to sustainability.
Wine Tours In Sonoma
The best way to experience Sonoma\'s wineries is by joining one of their exclusive wine tours. Some of the best wine tours available in Sonoma include the private tastings and tours offered by the Iron Horse Vineyards, where visitors can sample sparkling wines and chardonnays. Another option is the Sonoma Valley Wine Trolley, where guests can travel around the wineries in a vintage-style trolley while enjoying complimentary food and wine.
Wine Tours In Napa
Napa Valley is home to some of the best wine tours worldwide. One option would be the Napa Valley Wine Train, where you can taste wines and indulge in gourmet meals while riding through the valley\'s beautiful vineyards. Another recommendation is the VGS Chateau Potelle, providing an exclusive tour of their French-style winery with impressive wine tastings from their premium range.
Ambiance and Scenery in Sonoma
Sonoma\'s wine country ambiance is perfect for those seeking a more relaxing wine tasting experience than Napa\'s. Sonoma is very rural with a laid-back feel to it, and there is less traffic and picture-perfect ranches and countryside estates. These characteristics allow visitors to relax and enjoy the scenery, while being able to sample some of Sonoma\'s best wines at their own pace.
Ambiance and Scenery in Napa
Napa Valley is perfect for those who want a higher-end wine tasting experience. Napa\'s wineries are typically elegant mansions that provide a more luxurious atmosphere, including sprawling lawns, fountains, and stunning views of the valley. You can find upscale restaurants that accompany tasting rooms, some being Michelin-starred spots to indulge in pairing menus with world-class wines.
Sonoma and Sustainability
Sonoma is one of the most environmentally focused regions in the world, making it the ideal destination for eco-conscious wine lovers. Most wineries here use sustainable farming practices that are eco-friendly and can help lower carbon footprints. Wineries such as the Benziger Family Winery use biodynamic farming methods that help conserve the natural environment further, increasing biodiversity where it would otherwise be lost.
Napa and Sustainability
Napa Valley is known for its green initiatives and dedication to sustainability, with a significant number of farms in the region practicing eco-friendly farming methods. One such example is the Stags\' Leap Winery, which was certified as one of California\'s first sustainable wineries in 2015. They\'ve implemented sustainable practices to preserve, protect, and enhance the environment while producing exceptional wines.