Sontacchi Pinot Noir 2015
Reading Time: [est_time] Hello! Welcome to As Drunk by Exotic Wine Travel, a weekly column where we feature interesting wines that we encourage you to seek out. The reviews featured in this series may be written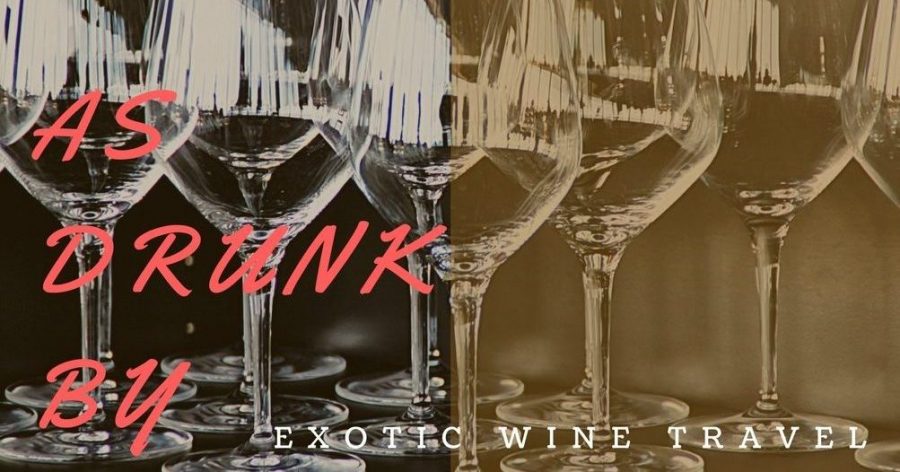 Reading Time: 2 minutes
Hello! Welcome to As Drunk by Exotic Wine Travel, a weekly column where we feature interesting wines that we encourage you to seek out. The reviews featured in this series may be written by either one or the both of us. The featured wines can be from obscure or well-known wine regions. We hope that these wine recommendations will keep you gastronomically curious and your palate invigorated!
Vinarija Sontacchi in Kutjevo (Slavonia, Croatia)
Brothers Krunoslav and Antun Sontacchi are the charismatic proprietors of  Vinarija Sontacchi, a small winery located in the center of Kutjevo, Croatia. The Sontacchi winery also offers Bed & Breakfast (B&B) service, where the lodging is conveniently located above the cellar. Antun manages the B&B, while Krunoslav makes the wines. They also offer dinner (advance reservation is required), which can be enjoyed with wine tasting. This is one of the few wineries in Croatia that provides an immersive, full-board wine tourism experience.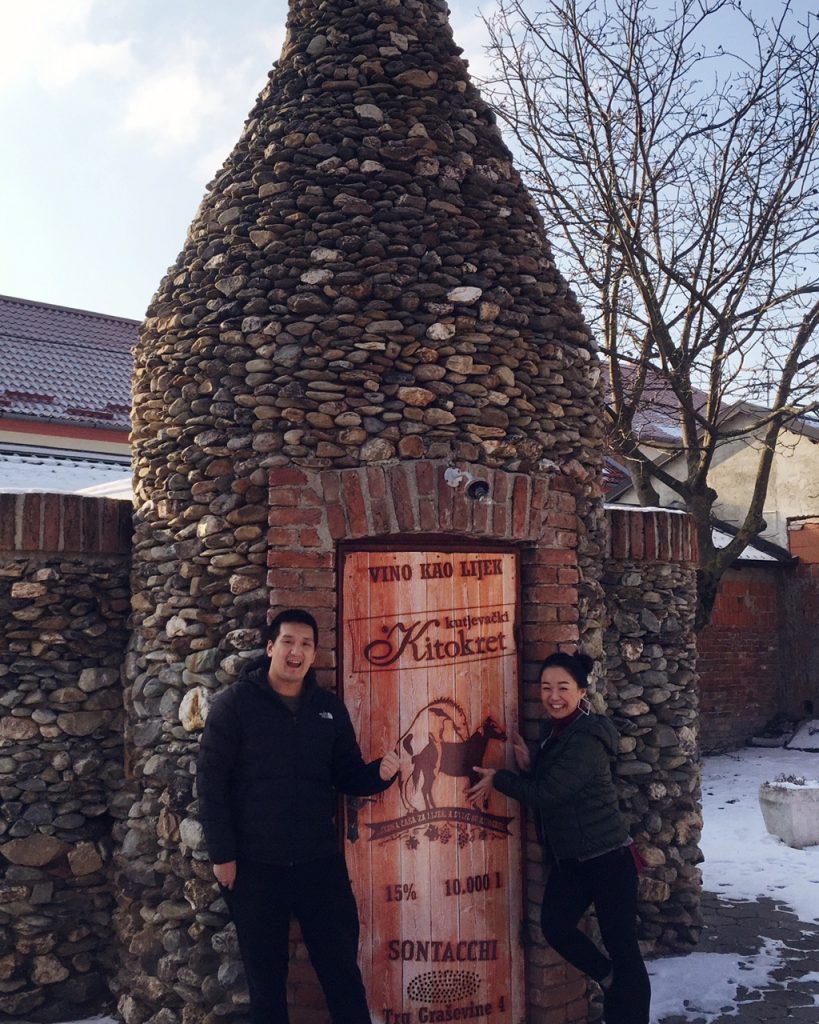 We visited the winery in January 2017. It was a brutal winter evening when we arrived at the Sontacchi B&B. The brothers welcomed us with freshly made Krvavica (blood sausage), Slavonski Kulen (dry cured sausage from Slavonia), sauerkraut, and several other traditional winter dishes of the region. They were evidently excited to host us and brought up multiple bottles, including limited library wines, from their cellar for us to taste. Admittedly, while we were grateful, we weren't expecting much from the wines and were just looking for a place to rest for the evening.
As it turned out, the Sontacchi wines took us off guard. Every wine in the portfolio was fruit-forward, lively, and expressed a good level of intention and sense of place. The tasting continued until the wee hours of the night, as the enthusiastic brothers were thrilled to share their wines and wanted "to see what's inside" virtually every bottle in the cellar.
Mouse over the photo and click > to view more.
Sontacchi has a three-hectare parcel in the Slavonia wine region of Croatia. They produce varietal wines made from Graševina, Cabernet Franc, and Pinot Noir. The annual production is under 10,000 bottles per year. With the small production, it's a challenge to hunt down a bottle of Sontacchi wine even in Croatia.
Sontacchi Pinot Noir 2015
We tasted three vintages of Sontacchi Pinot Noir—2011, 2013, and 2015—and can attest to this wine's ability to age and evolve gracefully in the medium term. While it isn't waving the victorious flags of finesse and complexity that Burgundian wine lovers prize, the Sontacchi Pinot Noir 2015 possesses a good amount of flavor intensity and transparency to convey the qualities of its birthplace. Many Croatian Pinot Noirs suffer the wrath of heavy-handedness, and this certainly isn't the case here. Sontacchi Pinot Noir is one of the three Croatian Pinot Noirs that we enjoy consistently, with the other two being Tomac and Korak.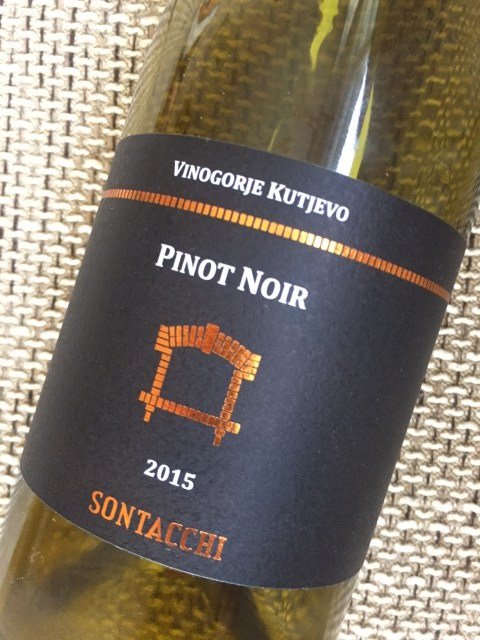 The Sontacchi Pinot Noir 2015 is true to the variety. The fruity flavors are of raspberry and strawberry; bright and pure expression. But it's the earthiness and grassy quality that takes center stage here. Tangy and juicy with nice acidity. The finish can benefit from being more compact but is persistent enough. Great drinkability with the potential to evolve.
Find Sontacchi wines at wineandmore.com
4.0/5  (You can find out more about our scoring system on the START HERE page.)
The finest selection of
Croatian wines
available at:

Shipping is available EU-wide and to the UK.
************
    Do you want to try Croatian wines?    
If you're looking to savor the exquisite flavor of Croatian wines, look no further than wineandmore.com. With an abundance of options from different winemakers, it's easy to find exactly what your palate desires. Not sure which bottle is best for you? Try out one of their curated wine cases and discover the perfect vintage for any occasion!
************
Want to learn more about wine?
Are you ready to discover the wonderful world of wines? Come join us at wineandmore.com and let's explore the incredible selection of delicious wines together! We can't wait to share our passion for wine with you!
---
–  You can book a stay at the Sontacchi B&B via booking.com.
– Thank you our friends, Vedran Jakovac and Tomislav Ivanetić, for joining us on this trip.
–  The ideas expressed in this article are personal opinions. They are not associated with any sponsors or business promotions.