The Best Wineries To Visit In Salta, Argentina
Argentina is undoubtedly one of the world\'s most popular wine regions, and its northern province of Salta is a jewel in its crown. Known for its high altitude vineyards, rustic landscapes, and picturesque settings, Salta\'s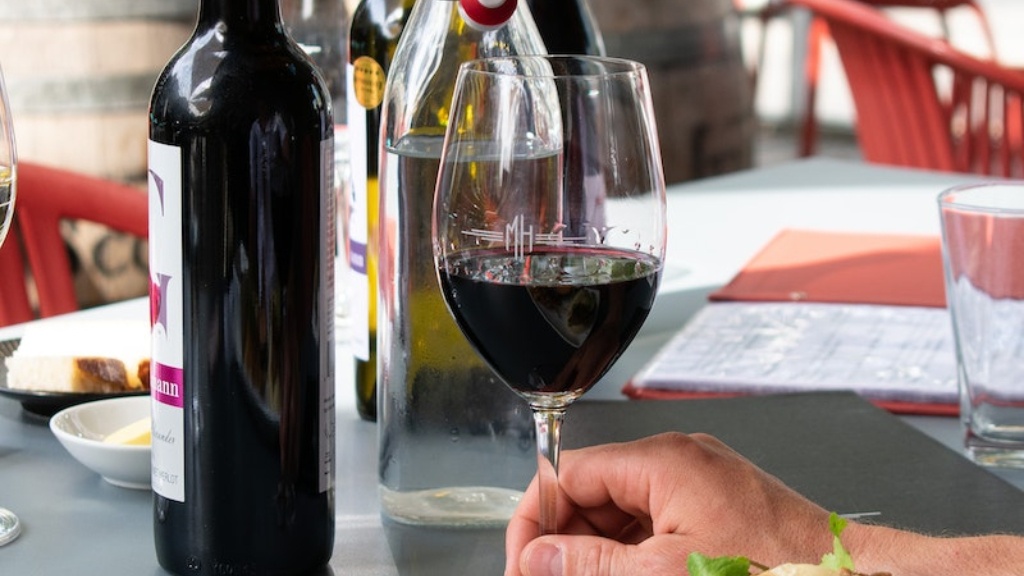 Argentina is undoubtedly one of the world\'s most popular wine regions, and its northern province of Salta is a jewel in its crown. Known for its high altitude vineyards, rustic landscapes, and picturesque settings, Salta\'s wine universe is home to some of the most exquisite pleasures for any wine lover. This guide takes you on a journey to explore the best wineries to visit in Salta, Argentina.
Located in northwestern Argentina, Salta is an enchanting wine region that is rapidly gaining prominence in the world of wine tourism. Its vineyards are known for their unique high-altitude settings, ideal for producing some of the world\'s tastiest and most flavorful grapes. However, what sets Salta\'s wineries apart from others is not just the quality of their grapes or the delicious wines they produce; it\'s their surreal settings that make the visit to them extremely pleasurable.
One of the best-known wineries in Salta is the Bodega Colomé, located in the Calchaquí Valley. It is one of the oldest and most traditional wineries in Argentina, dating back to 1831. This winery is known for its Torrontés, the most representative white grape of Argentina, which is grown at an altitude of over 3000 meters. The winery has a museum, which houses an extensive contemporary art collection, making it a must-visit for art lovers.
Another winery worth visiting is the Altura Maxima, which produces some of the finest wines in Salta. Situated on a mountain at an altitude of 3100 meters above sea level, Altura Maxima is one of the highest vineyards in the world. It produces a premium Torrontés, Tannat, and Malbec, known for their distinct and elegant flavors. Wine lovers flock to this winery for its breathtaking scenery and the unique tasting experience.
El Esteco Winery, located in the Calchaquí Valley, is another famous winery you should add to your list. The winery is famous for its Old Vines range of wines, which are made from century-old vines. The winery also has a lovely colonial-style boutique hotel, where visitors can stay and enjoy a luxurious stay while sipping on fine wine and taking in the beautiful views of the valley.
Finca Las Nubes is a charming boutique winery, located near Cafayate town, known for its hospitable and friendly owners. The winery offers a unique range of wines, from Tannat and Malbec to Torrontés, which can be tasted in a relaxed outdoor setting. Visitors can opt for an outdoor lunch or dinner, which is one of the most delightful experiences in Salta.
Other Wineries of Salta
Bodega Atamisque is located in the Uco Valley, a high-altitude wine region with unique soils that impart excellent minerality to the grapes. The winery, which has been producing high-quality wines for over a decade, is known for its Pinot Noir, Chardonnay, and Malbec. The estate also has a charming restaurant that serves farm-to-table cuisine.
Bodega El Porvenir de Cafayate is a family-run winery located on a hillside overlooking the striking Calchaquí Valley. The winery primarily produces Torrontés, Malbec, and Tannat and has gained recognition for its distinct winemaking style. The vineyards are primarily organic, and visitors can taste the various wines in the rustic tasting room, which is perfect for those who love a laid-back atmosphere.
Bodega Domingo Hermanos is known for its excellent Malbec wines. Located in the Andean foothills, the winery benefits from a unique combination of sunlight and cool nights, which gives the grapes an intense and fruity flavor. Visitors can taste the wines and enjoy the beautiful views of the winery while munching on empanadas, a traditional Argentine pastry.
Finally, Bodega Miraluna is another must-visit winery in Salta. The winery is owned by a French couple and produces some of the most exceptional wines in the region. The vineyards, which are located at an altitude of 2600 meters, benefit from the cool Andean breezes, giving the wines a distinctive elegance and freshness. Visitors can take a guided tour of the vineyards, taste the wines, and enjoy an excellent lunch at the winery\'s restaurant.
The Best Time to Visit Salta\'s Wineries
The best time to visit Salta\'s wineries is between February and May, during the harvest season. It is a time when the vineyards are busy and buzzing with activity. Visitors can book a tour of the vineyards, join the locals in the harvest festivities, taste the wines, and indulge in the picturesque landscapes. Tourists who love to avoid the crowds can visit between June and September, when the weather is cooler and the wineries less busy. However, some wineries may be closed during this time, so it\'s important to check ahead.
How to Get to Salta\'s Wineries?
Most of Salta\'s wineries are located in remote and isolated regions, so getting there can be a bit of a challenge. However, visitors can rent a car, take a taxi, or join a guided tour to reach the wineries. Guided tours are the best option as they offer an excellent way to explore the wineries and the surrounding regions. Several tour operators offer tours to vineyards, making it easy to book a tour that fits your schedule and interests.
A Word of Advice to Visitors
Before visiting Salta\'s wineries, it\'s essential to make reservations at least a few days in advance, especially if you plan to visit during the peak season. Wineries only allow a limited number of visitors per day, and it\'s essential to secure your spot to avoid disappointment. It\'s also important to remember that some wineries may only accept cash payments, so it\'s better to carry some money just in case. Also, make sure to dress appropriately as temperatures can drop suddenly, even during the summer months.
Conclusion
Salta\'s wineries offer a unique and unforgettable experience for wine lovers. From the high-altitude vineyards to the striking landscapes, Salta\'s wineries are a feast for the senses. Whether you are a seasoned wine enthusiast or an occasional sipper, Salta\'s wineries are a must-visit destination for anyone visiting Argentina. So book your trip, pack your bags, and get ready for the ultimate wine adventure.