The Dingač Wine of Boris M. Violić
Reading Time: [est_time] To understand the world around us and our place in it, we'll require much willingness to venture beyond our existing beliefs constantly. When we recognize that a belief we've established in the past was –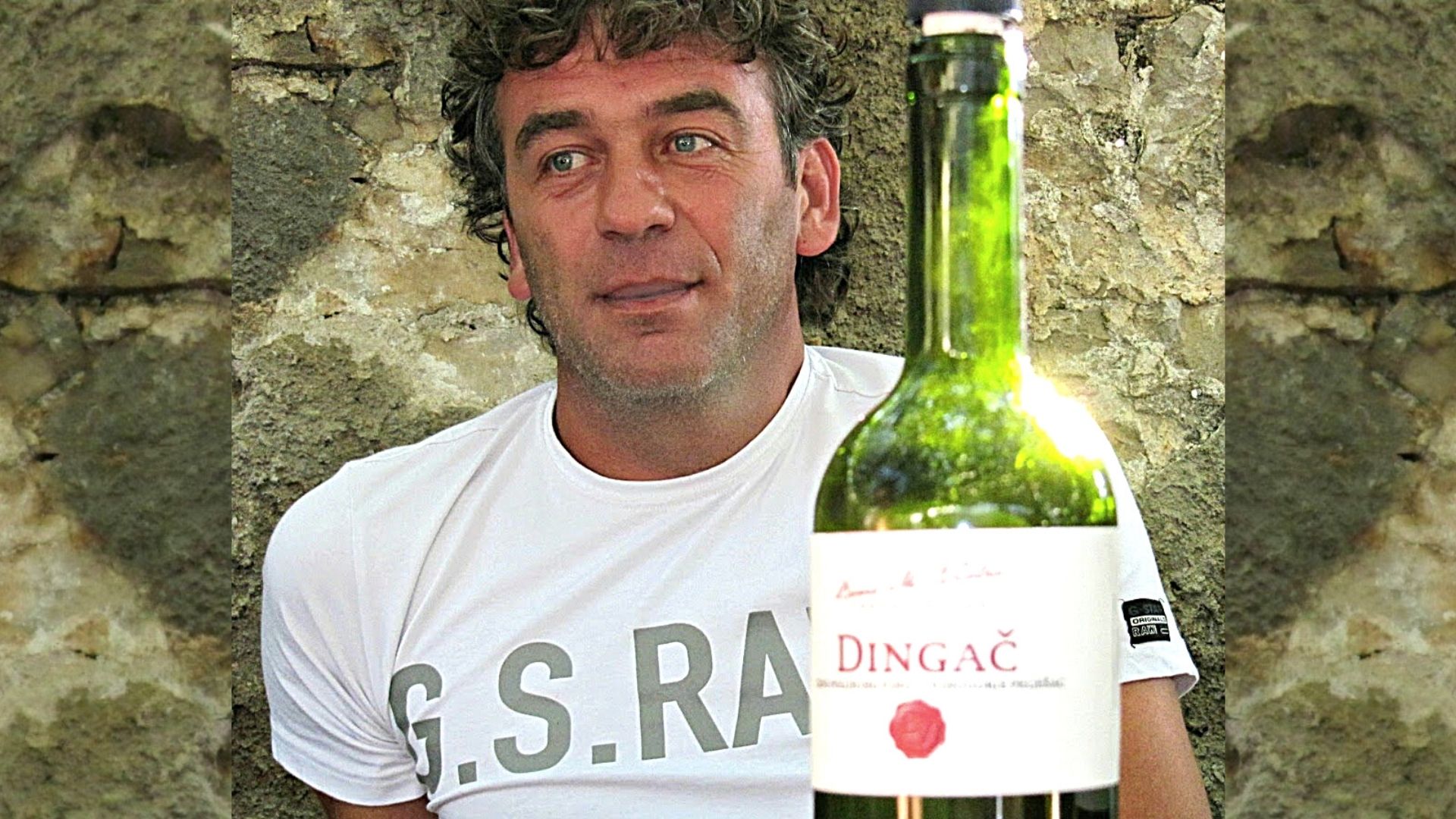 Reading Time: 1 minute
To understand the world around us and our place in it, we'll require much willingness to venture beyond our existing beliefs constantly. When we recognize that a belief we've established in the past was – in fact – a choice, we begin to see ourselves as active creators of new perceptions; and in that space, we can step away from old definitions, suspend assumptions that hold us in safe certainty, and shift the opinions, realities, and world we've constructed. Then, a new realm of possibilities emerges. 
In preparation for the International Plavac Mali Day article and with a malleable mind, I traveled to Pelješac with the intention to reassess some examples of "traditional Plavac Mali". These wines are generally defined by their full body, astringent and big tannins, high alcohol, oxidized flavors, and complex flavor profiles. This style of wine has never been one that I fancy. In fact, I can often be heard – sometimes to the annoyance of my companions – saying that a wine is "overripe" or "too oxidized". But in the spirit of making myself wrong and creating new definitions and preferences, I was ready to revisit some of these wines and taste new ones that belong to this style.
The adventure brought me to Peninsula Wine Bar, where I tasted the basic, fresh-style Plavac Mali and full-bodied, aged Plavac Mali (from the Dingač appellation) of Croatian wine producer Boris M. Violić for the first time. Both wines were my favorite in their own category, based on that day's lineup.
Boris M. Violić Dingač 2018
While Boris M. Violić Plavac Mali 2019 is packed in an unsurprising 14%-alcohol frame, the bigger sibling Dingač 2018 delivers at an intimidating 16.5% level. That said, my trepidation quickly dissipates after the first sniff. Boris M. Violić Dingač 2018 has a bouquet that enchants with notes of clove, black pepper, smoked bacon, goji berry, black cherry, blueberry, plum, leather, and lily of the valley. It's spicy, gamy, empyreumatic, fruity, and floral. It shows no sign of overripeness, no overly oxidative quality, no compote aroma, no raisin taste, and no sotolon-induced overbearing thingamajig. (However, the wine did evolve into that profile on the following day.) The ripe tannins appear right on the front palate but quickly taper down and hang on gently till the end-palate – adding an assertive shape and a final gripe to the wine. A harmonious wine, a charming companion for an evening. I'd love to see how it fares next to some Châteauneuf-du-Pape.
Sometimes, it takes a good wine to help us venture beyond existing realities. Traditional Plavac Mali, I'll drink to that.
Notes: Excellent quality-price ratio; decant for about two hours; ready-to-drink wine, additional cellar aging is not essential.
Score: 92/100
************  
Do You Want To Try Croatian Wines?
If you're looking to savor the exquisite flavor of Plavac Mali wines, look no further than wineandmore.com. With an abundance of options from renowned winemakers, it's easy to find exactly what your palate desires. Not sure which bottle is best for you? Try out one of their curated wine cases!