The Top Vineyards To Visit In Chile\'s Wine Country
Chile has become one of the top wine producers in the world, known for its diverse microclimates and vibrant wine culture. With over 100 wineries throughout the country, it can be overwhelming to decide which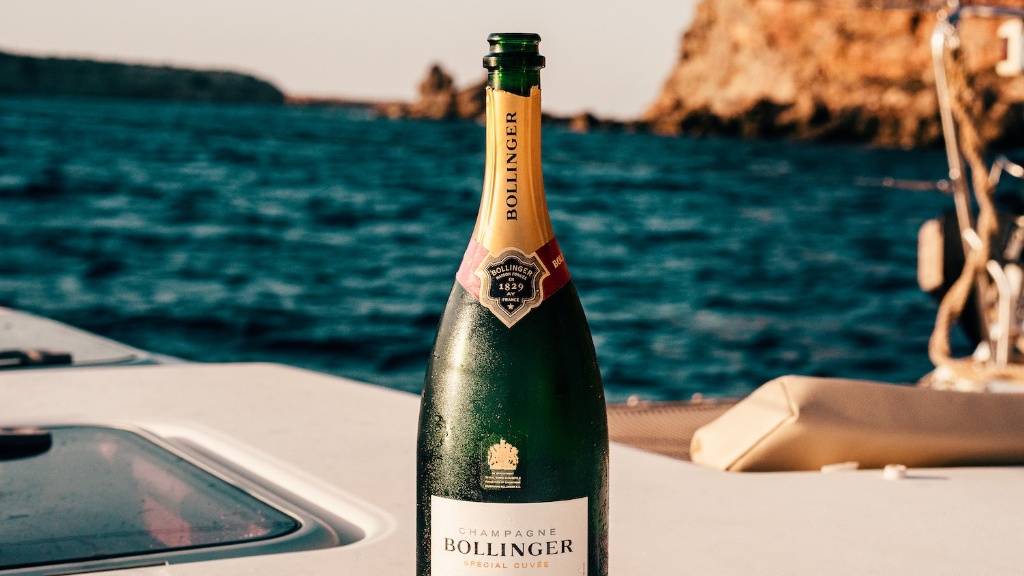 Chile has become one of the top wine producers in the world, known for its diverse microclimates and vibrant wine culture. With over 100 wineries throughout the country, it can be overwhelming to decide which vineyards to visit. In this article, we will explore some of the top vineyards to visit in Chile\'s wine country, with input from experts in the field.
One of Chile\'s most distinguished vineyards is Viña Montes, located in the Colchagua Valley. Founded in 1988 by Aurelio Montes and Douglas Murray, the vineyard offers unique wine tasting experiences, including a vineyard safari and a tour of the world\'s first feng shui vineyard. Montes\' wines have received frequent accolades, including being named as one of the top 100 wineries in the world by Wine & Spirits Magazine.
Moving north to the Casablanca Valley, one must visit Viña Mar. Established in 2001, Viña Mar has quickly become a leader in winemaking, with a focus on sustainability and eco-friendliness. Visitors can enjoy tours of the vineyard and winery, and even participate in grape harvesting during the harvest season. The vineyard is best known for its Sauvignon Blanc and Pinot Noir varietals.
Another essential destination is Viña Concha y Toro, one of the oldest wineries in Chile, dating back to 1883. Located in the Maipo Valley, Concha y Toro offers visitors a variety of wine-tasting experiences, including a classic tour of the vineyard and a seminar on wine pairing. One of the vineyard\'s flagship wines is the Casillero del Diablo, known for its deep red color and rich taste.
Merging luxury with sustainability is Viña Vik, located in the Millahue Valley. The vineyard offers accommodations for guests, including a luxurious spa and infinity pool. Visitors can also indulge in a six-course wine pairing meal. Viña Vik produces some of Chile\'s most exclusive wines, including the Milla Cala and Vik wines.
One of the most breathtaking vineyards in Chile is Viña Matetic, located in the Rosario Valley. Matetic is organic and biodynamic, utilizing natural methods to produce high-quality wines. Visitors can enjoy horseback riding tours of the vineyard or a cooking class, followed by a wine tasting. Matetic\'s EQ Syrah has received multiple awards and is a must-try for wine lovers.
Venturing further south to the Bio Bio Valley, we arrive at Casa Bouchon. This small, family-run vineyard has been producing award-winning wines since 2005. Their focus on sustainability and biodynamic methods sets them apart from other wineries in the region. Visitors can tour Casa Bouchon\'s vineyard and barrel rooms and try out their limited edition Brutal wine.
Finally, we come to Viña Undurraga, located in the Maipo Valley. The vineyard maintains centuries-old traditions, while also utilizing modern technology to produce high-quality wines. Visitors have the option to tour the vineyard by bicycle or participate in a blending class. Undurraga\'s Aliwen blend has received acclaim for its unique mix of traditional Chilean varietals.
Overall, Chile\'s wine country offers an abundance of vineyard options for visitors to explore. From lavish experiences to organic harvesting methods, Chile\'s wine industry has something for everyone.
Wine Regions of Chile
Chile\'s diverse range of microclimates allows for the production of various wine varietals throughout the country. Some of the most well-known wine regions include:
The Maipo Valley
Located just south of Santiago, the Maipo Valley is home to some of Chile\'s most significant wineries, including Concha y Toro and Santa Rita. The region is known for its rich red wines, particularly Cabernet Sauvignon.
The Colchagua Valley
South of the Maipo Valley is the Colchagua Valley, known for producing some of Chile\'s best Cabernet Sauvignon and Carmenere wines. The region also offers stunning views of the Andes Mountains.
The Casablanca Valley
Closer to the coast, the Casablanca Valley is famous for its cool-climate varietals, particularly Sauvignon Blanc, Chardonnay, and Pinot Noir.
Popular Chilean Wine Varietals
Chilean winemakers have been honing their craft for centuries, and the result is a range of varietals unique to the country. Some of the most popular wine varietals in Chile include:
Cabernet Sauvignon
Chile\'s most planted grape varietal, Cabernet Sauvignon, thrives in the country\'s dry, warm climate. Cabernet Sauvignon from Chile is known for its ripe fruit flavors and full-bodied structure.
Carmenere
Originally thought to be Merlot, Carmenere is a grape varietal unique to Chile. The wine is known for its bold, spicy flavors and velvety texture.
Sauvignon Blanc
Chile\'s cool-climate regions, particularly the Casablanca Valley, produce some of the best Sauvignon Blanc in the world. The wine is known for its crisp citrus flavors and herbal notes.
Wine Pairing in Chile
Chilean cuisine is diverse and heavily influenced by traditional Spanish dishes, including seafood, meat, and hearty stews. Some popular wine and food pairings in Chile include:
Seafood
Chile is known for its fresh seafood, particularly salmon and shellfish. A crisp Sauvignon Blanc or minerally Chardonnay pairs well with seafood dishes.
Meat
Chilean beef is of incredibly high quality, and a full-bodied red wine, such as a Cabernet Sauvignon or Syrah, pairs well with steak or grilled meats.
Empanadas
A staple of Chilean cuisine, empanadas typically consist of meat, cheese, or vegetable fillings. A lighter red wine, such as a Pinot Noir or Carmenere, pairs well with this savory dish.
Top Wine Festivals in Chile
Chile\'s wine culture is celebrated throughout the year, with various wine festivals taking place across the country. Some popular wine festivals include:
Fiesta de la Vendimia
Held in March, this festival celebrates the grape harvest with traditional music, dancing, and wine tastings.
Wines of Chile Awards
Held annually in Santiago, the Wines of Chile Awards celebrates the country\'s top wines, with tastings and awards ceremonies.
Chilean Grape Harvest Festival
This month-long festival takes place in March, with various events taking place throughout the country, including wine tastings and traditional Chilean dances.