The Unlikely Partners: Somlói Wine and Indonesian Stew
Reading Time: [est_time] "I wonder if I can say that 'One of the best Pinot Gris I've had is from Somló,' without sounding pretentious." Eva engages in a moment of thoughtful silence. "There's very little Pinot Gris grown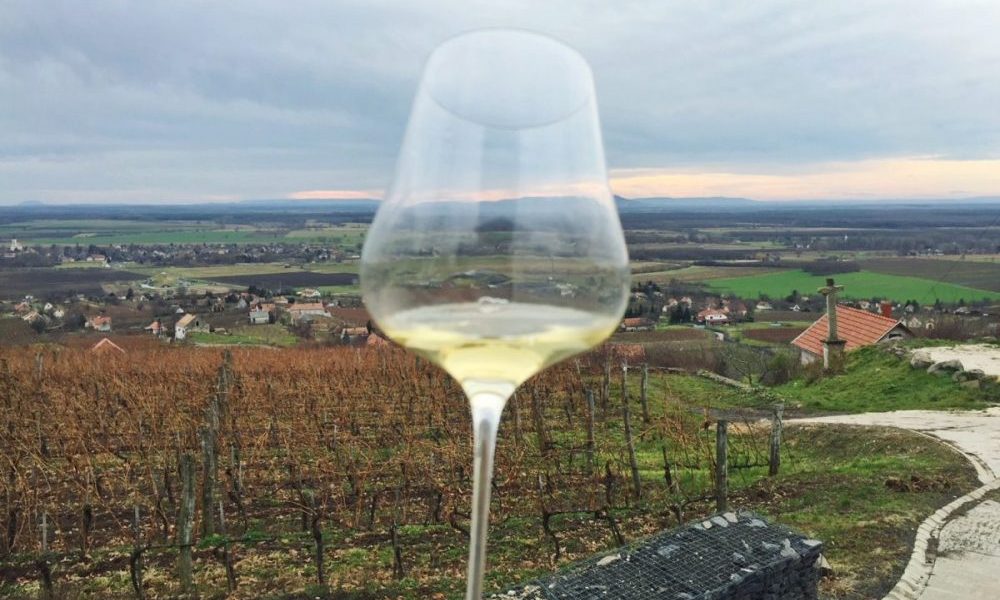 Reading Time: 3 minutes
"I wonder if I can say that 'One of the best Pinot Gris I've had is from Somló,' without sounding pretentious."
Eva engages in a moment of thoughtful silence. "There's very little Pinot Gris grown in Somló."
Yup, I can't.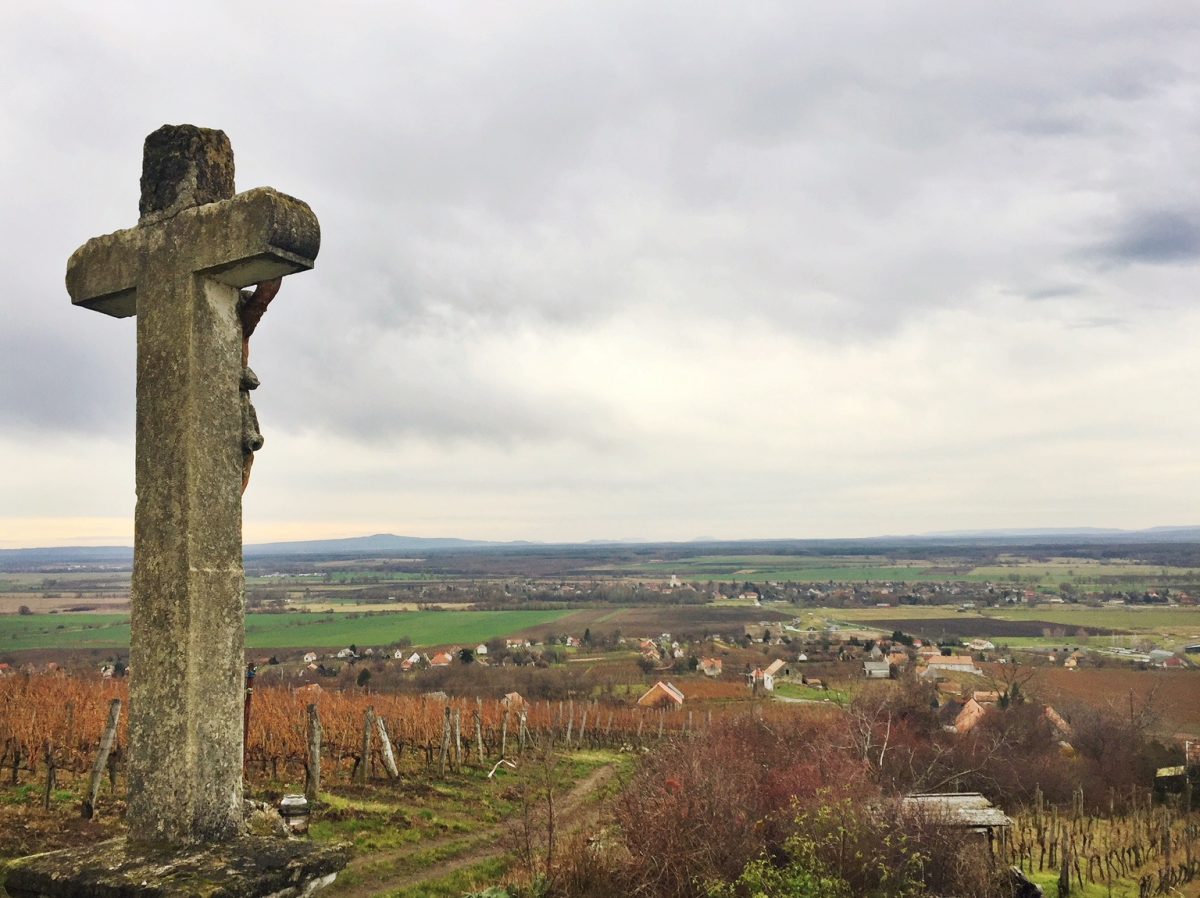 A lesser-known wine country. A lesser-known wine region. A lesser-known (a lesser-planted grape to be exact) wine in a lesser-known wine region in a lesser-known wine country. This is exactly the story angle I am going for. Hey, don't give up on me yet. The story does get tastier.
 Watch our Somló Trip Recap.
A Fruitful Detour
Our initial plan was to drive from Szekszárd to Zagreb. But Matt suggests that we make a stop in Somló because "It's kind of on the way." No, it's not—it's a detour but one that I'm happy to take.
Matt has been enamored of Somlói wines since he had his first sip of Somlói Vándor Olaszrizling 2014 five months ago. Me? No. Where is the fruit? Where is the thrust of youthful fruit or that promising whiff of mild-mannered citrus? I have to rummage through layers of debatable mineral-related terms and still struggle to find a drip of pome. Granted, I've certainly had a few commendable Juhfarks, but they were interesting at best. So interesting that a sip turned into a few, and then a whole bottle all to myself. Every sip left me a little more baffled; I just couldn't find the appropriate words to describe the wine.
But I'm excited about this detour. I imagine the tiny hill of Somló, the smallest wine region of Hungary, to look something like Hermitage in the northern Rhône.
We drive for awhile on dirt tracks that are wide enough for one car. There are no paved roads leading to Somló, the nearly symmetrical, cone-shaped and dormant volcano in northwestern Hungary. The surrounding plain of Kisalföld offers a magnificent frame to the 432-meter hill of Somló as it emerges like a born champion.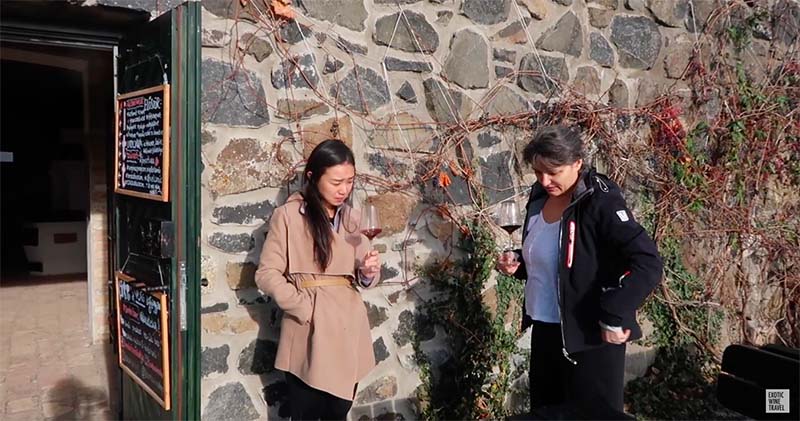 Eva Cartwright of Somló Wine Shop welcomes us even though it's 45 minutes before the opening hours.
We begin tasting with the usual suspects:  Furmint, Hárslevelű, and Juhfark. My impression of Somlói wines begins to falter. No more repetitive tasting notes about something fiery, smoky or minerally. There's fruit. Actually, gobs of fruit.
Then, the tasting gets more interesting with Syrah and Szürkebarát. Szürkebarát? It's the name for Pinot Gris in Hungary. Eva offers us two examples: one from a small producer called Joós Pince and another from Tornai Pincészet, one of the biggest producers in the region. These wines taste untypical of the variety but that doesn't concern me—these Somlói wines intrigue me.
After an hour and 30 wines later, we are ready to go. Matt asks which bottles I'd like to purchase.
"The Szürkebarát for sure."
Connecting Moments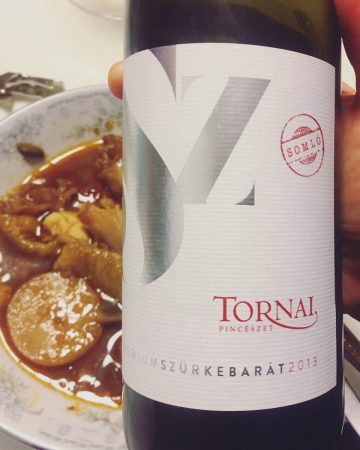 I've been told that Somló whites go well with all types of dishes: from rich and savory to spicy and sweet. Robust food, in a nutshell; and that's what the Hungarian cuisine is about right? That's what the Indonesian cuisine is all about too.
With a four-year-old Szürkebarát from Tornai Pincészet in mind, I embark on a journey back to my childhood.
The last time I made
ayam semur
, an Indonesian chicken stew, was in 2015 when I was still living in Singapore.
To work with the limitations of being in Zagreb, I have to prepare my own rempah (spice paste) from scratch and turn a store-bought dark soy sauce into kecap manis (dark sweet sauce) by adding coconut sugar. The main ingredient for this dish, besides the chicken, is the soy sauce; thankfully, I'm able to find a high-quality one that is naturally brewed with a good amount of fermented and roasted flavors. Even though the sambal kemiri (candlenut chili) and bawang goreng (fried shallot) are missing, I reckon the dish can still hold up without them.
The Tornai Pincészet's Szürkebarát 2013 is moderately aromatic with ripe fruit flavors complicated by a hint of spiciness, a floral undertone, and a slightly nutty finish. On the palate, it's creamy and compact, held together by a good level of acidity. For a white wine with 14% alcohol, it's balanced and enjoyable on its own and with food.
This quirky volcanic wine is an excellent match for this rich (we say such a dish is "jelak") dish. The acidity and salinity of the wine cut through the sweet, salty, and spicy chicken stew. The food offers a sense of fullness to the wine. Neither the ayam semur nor the Tornai Pincésze Szürkebarát has to fight for attention.
Here's a recipe for ayam semur, which looks close to my own. Unfortunately, I still haven't learned to cook in a more measured and scientific manner, hence unable to document the amount of each ingredient I use.
Trying to Praise Well
What if you have the opportunity to meet your favorite author? What would you say to her or him? I love your work? You're awesome? I wonder how many compliments of that sort they've received? Would those words make a difference to them?
I imagine if I ever meet Margaret Atwood, I'd tell her how her work has impacted my life.
So to the team at Tornai Pincészet, thank you for giving me the inspiration to recreate one of my favorite childhood dishes in a place far away from home (and from my mom who—obviously—makes the best ayam semur) and finding a partner for it in the form of a Hungarian wine. Thank you for this wondrous marriage of two cultures on the table.
---
Please note that the opinions expressed in this article are unsolicited and have not been paid for in any way by governmental bodies, enterprises, or individuals. We do not sell editorial content as that would destroy the legitimacy of our reviews and the trust between Exotic Wine Travel and its readers. On occasion, we extend the option of purchasing the wines we review or/and the products we spotlight. Some of these product links are set up through affiliate programs, which means Exotic Wine Travel gets referral credits if you choose to purchase these items via the links we provide.