Graševina Without Borders: Eight Wines To Try
Reading Time: [est_time] Graševina is a Central/Eastern European white grape with unclear origins. It has many names around the region. In Austria, it's known as Welschriesling, in Hungary as Olaszrizling, and in Slovenia as Laški Rizling.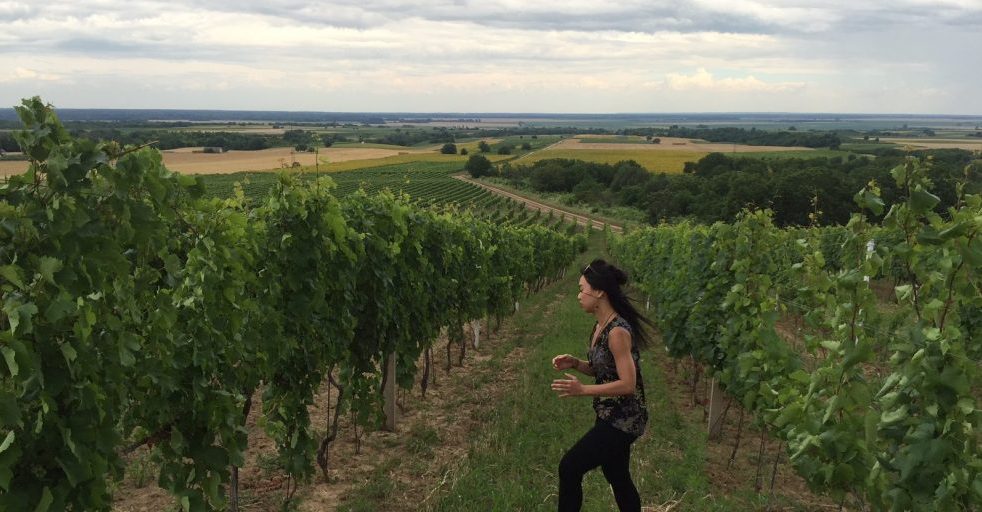 Reading Time: 4 minutes
Graševina is a Central/Eastern European white grape with unclear origins. It has many names around the region. In Austria, it's known as Welschriesling, in Hungary as Olaszrizling, and in Slovenia as Laški Rizling. In Serbia, it has two names Grašac and Italian Riesling. While there is no agreeable name for the grape, Jancis Robinson decided to place all the synonyms under "Graševina" in her book Wine Grapes.
In the past, Graševina had the reputation of producing 'poor man's wine'. One out of every four bottles of wine sold in Croatia is made from Graševina. Most of these are inexpensive examples commonly mixed with sparkling water to make Gemišt.
It's time to throw those old preconceptions of Graševina to the side. Producers are just beginning to unlock the grape's potential. When ripe, Graševina is high in sugar and acidity. It is capable of making food-friendly wines in an array of styles including dry, off-dry, late-harvest, sweet, and sparkling.
 

Spent the weekend at the inaugural conference for Graševina (Welschriesling), which included several winery visits. Here's Charine digging and smelling soil at Vinarija Belje. She's finding no manure.
Debating Graševina
On 1 July 2017, the first annual "Graševina Without Borders" conference was held in Zagreb, Croatia. There were representatives from all over the region including Austria, Croatia, Hungary, Serbia, and Slovenia. The conference consisted of one day of workshops and two days of field trips through Slavonia, Baranja, and Ilok in Croatia. The conference was put on by Vina Croatia Mosiac and Saša Špiranec of Vinart.
Three days were dedicated to tasting wines made from one grape. As tedious as that sounds, the conference was a big success. It was interesting to see the different styles of Graševina each country is producing. At the end of the first day, it was evident that the grape is already producing stunning wines.
What the group did not agree on was the name of the grape. Every country has a different name, which can be a struggle for positioning this variety on the international market. There was a lively discussion initiated by Jo Ahearne about agreeing on one name for the grape; none of the representatives from different countries was willing to budge.
 

The Serbian representatives at the inaugural Graševina conference held in Croatia. We spent two days traveling with this crew, plus other wine professionals from Hungary, Slovenia, Austria, and Croatia. Good times!
Graševina may never have a singular name, but the future remains bright. Here are some of our favorites from the conference.
Exotic Wine Travel's Favorite Graševina Wines
(You can find out more about our scoring system on the START HERE page.)
Austria's Welschriesling
Gross Welschriesling (Štajerksa Slovenija) 2016 – Südsteiermark, Austria
This is an Austrian winery but the fruit is from vineyards in Slovenia. Green is the name of the game here. Flavors of lime, grass, and green pear dominate the wine. The palate is tart and tangy with crunchy acidity. This would be excellent with spicy Asian food. The wine is sharp and full of tension, almost like a tightly wound spring ready to pop.   4.2/5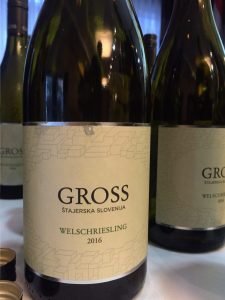 Hungary's Olaszrizling
Somlói Vándor Olaszrizling 2014 – Somló, Hungary
Somló vineyards are located on a small volcanic tuft. Somló wines are known for their distinctiveness and are some of the most sought-after whites in Hungary. The flavors of this wine include smoke, dried apricot, mineral, and white flower. Full on the mouth with high acidity with a beautiful smoky, petrol finish. This is a gorgeous and unique style of wine that won't be to everyone's liking. It was our favorite wine of the conference.   4.3/5
Serbia's Grašac / Italian Riesling
Kovačević Rizling Amphora 2015 – Srem, Serbia 
This is a blend of Grašac and Riesling. We tasted this wine while it was in the barrel in March of 2017. This wine was fermented and macerated in Georgian qvevri (amphora) for six months and then aged in barrel. The wine is in the bottle now but won't go onto the market for a few more months. This was outstanding when we tasted out of the barrel but during the workshop, it didn't show well. This was so phenomenal out of the barrel that we decided to give it the benefit of the doubt, it's worth checking out again in a few months.   Not Scored
Slovenia's Laški Rizling
Frešer Laški Rizling ECO 2016 – Štajerska, Slovenia 
This example from Frešer is a crisp, balanced, and delicious wine with no frills. Creamy yogurt nose, lemon, and melon. Round on the palate with a long finish. A fresh white wine with a little bit of body behind it.   3.8/5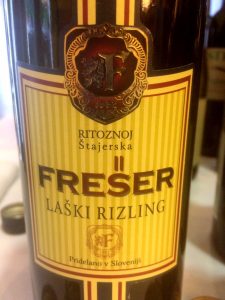 Croatia's Graševina
(There are more Croatian examples listed because there were more tasting examples present at the event.)
Find or Buy Croatian Graševina wines at wineandmore.com
Buhač Graševina Liska 2016 – Ilok, Croatia 
Domagoj Buhač makes an inexpensive Graševina and this effort that comes from the Liska mico-locality. It's more explosive than his basic bottling with tropical fruit, yellow flower, apple, and citrus. A wine that is bright, delicious, and easy to drink.   3.8/5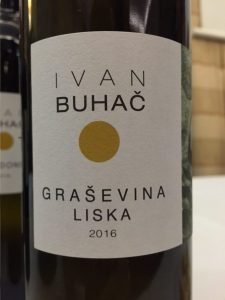 Graševina (Clock Label) 2016 – Baranja, Croatia
Kalazić is Eco-Certified (Organic) and makes high-quality wines near the Danube River in Baranja. This is their least expensive, entry-level white wine. The flavors are intense and include pear, yogurt, and green apple. Bright citrus finish with a touch of residual sugar. This has high viscosity and is delightful on the palate. It's widely available on supermarket shelves in Croatia and is a steal at under 5 Euros.   3.8/5
This wine is also featured in Croatian Wine: 10 Refreshing White Wines to Try.
Iločki Podrumi Graševina Velika Berba 2011 – Ilok, Croatia 
This is a special edition, late harvest wine from well-known Iločki Podrumi. Full of honey, autumn leaves, chestnut, and green apple flavors. High acidity that balances the residual sugar. Round on the palate and could be served as an aperitif or with dessert. An example that shows how gracefully this grape ages when done right.   4.1/5
Krauthaker Kuvlakhe Graševina 2013 – Slavonia, Croatia
We prefer the 2011 vintage of this wine but the 2013 is no slouch. This wine was macerated for 60 days on the skins. It pays homage to Georgian amber wine, which Vlado Krauthaker likes very much. This is made with organic grapes and natural yeasts. Pure orange in color with leather, mushroom, apricot, and orange peel flavors. The tannins are very firm here and the wine has a savory quality. The wine finishes with a perfume note. Proof that Graševina can do it all folks.   4.3/5
Check out the other Krauthaker's amber wines: Krauthaker Kuvlakhe: Amber Wine from Slavonia.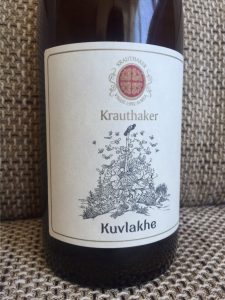 The finest selection of
Croatian wines
available at:

Shipping is available EU-wide and to the UK.
************
    Do you want to try Croatian wines?    
If you're looking to savor the exquisite flavor of Croatian wines, look no further than wineandmore.com. With an abundance of options from different winemakers, it's easy to find exactly what your palate desires. Not sure which bottle is best for you? Try out one of their curated wine cases and discover the perfect vintage for any occasion!
************
Want to learn more about wine?
Are you ready to discover the wonderful world of wines? Come join us at wineandmore.com and let's explore the incredible selection of delicious wines together! We can't wait to share our passion for wine with you!
Disclosure: Please note that the opinions expressed in this article are unsolicited and have not been paid for in any way by governmental bodies, enterprises, or individuals. Some of these product links are set up through affiliate programs, which means Exotic Wine Travel gets referral credits if you choose to purchase these items via the links we provide.