Torre Bisenzio
Reading Time: [est_time] It's no surprise that we love Italian wine, from all parts of the country. In recent years, I've traveled to some lesser-known parts of Italian wine country including Valle d'Aosta, Puglia, and Sardegna.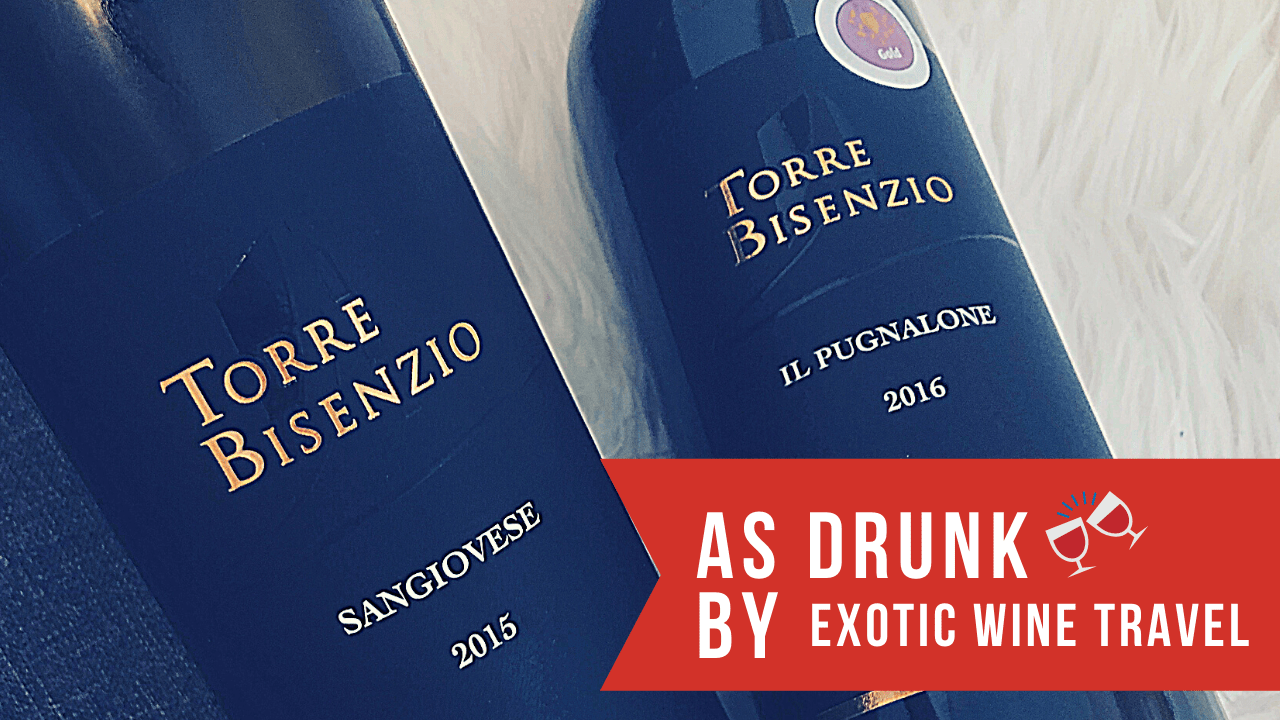 Reading Time: 2 minutes
It's no surprise that we love Italian wine, from all parts of the country. In recent years, I've traveled to some lesser-known parts of Italian wine country including Valle d'Aosta, Puglia, and Sardegna. However, outside of Montefalco Sagrantino, Umbria still remains a blind spot on my radar.
When Torre Bisenzio reached out to me, I jumped at the opportunity to taste their wines. This small estate is located on the northern reaches of Umbria, right on the border with Tuscany. The estate is home to beef cattle, vegetables, and olives. Torre Bisenzio is certified organic. The focus of this hilltop estate is agrotourism and have recently put a strong focus on wine quality.
This set of wines were a pleasant surprise. They aren't big, rich blockbusters. Rather, they are wines with finesse and a high degree of drinkability all while retaining the character of Central Italian reds. In short, these are the types of wines that I want to sip with a good meal on a daily basis.
Once the time of COVID ends, I hope to visit the estate, sit on the balcony, and sip on some of these while taking in the Umbrian sun.
Torre Bisenzio, Il Pugnalone 2016
The Torre Bisenzio, Il Pugnalone is half Sangiovese with the other half being Merlot, Cabernet Sauvignon, and Syrah aged in used wood. Lighter in color and coming in at a nice 13.5% ABV. There are pleasant notes of cherry, cedar, tobacco, some earthy tones, and even a touch of graphite. It's very much a Central Italian wine. The wine has enough fruit but isn't big and brooding. There are firm espresso-like tannins that beg for food. This wine isn't a blockbuster but it is a delicious, red fruit-driven red that should excel with food. It's also the style of wine that I like to drink. Score: 89/100
Torre Bisenzio, Sangiovese 2015
One sniff of the Torre Bisenzio, Sangiovese takes me to Central Italy. This is pure Sangiovese aged for one year in a large cask. Brick red in color with some browning edges, this has a classic nose with notes of sour cherry, red raspberry, menthol, earth, and tobacco. It's a very pretty, medium-weighted wine. There's loads of fruit upfront with a slight austerity on the backend. Tannins are chewy and just beg for pasta and braised meats. Drink this up now. Score: 90/100
Torre Bisenzio, 'Ambris' Sauvignon Blanc 2019
The Torre Bisenzio, 'Ambris' is Sauvignon Blanc fermented in 375L amphora (six months of skin contact), stainless steel, and barrel. The blend is 1/3 across. This has the nose of a barrel-fermented Sauvignon Blanc, not an orange wine. Notes of grapefruit, kiwi, grass, crushed rock, and a streak of basil. Flavorful on the palate, the fruit is mouth coating and there's a fine balance between fruit, herbs, and spices. Starfruit-like acidity on the finish and fantastic barrel integration.
This wine also has that 'it' factor that kept me returning for glass after glass. Score: 92+/100
You can find out more about our scoring system on the WINE RATING page.
You Might Also Enjoy:
Do you like our content?
If you like our articles and videos, we'd love for you to be a part of our community on Patreon. The support from Patreon helps keep the content coming and you access to behind the scenes content. It also gives us the chance to get to know you better. Check out the Exotic Wine Travel Patreon page by clicking the photo below.

---
Torre Bisenzio provided tasting samples. The opinions expressed in this article are unsolicited and have not been paid for in any way by governmental bodies, enterprises, or individuals. We do not sell editorial content as that would destroy the legitimacy of our reviews and the trust between Exotic Wine Travel and its readers. On occasion, we extend the option of purchasing the wines we review or/and the products we spotlight. Some of these product links are set up through affiliate programs, which means Exotic Wine Travel gets referral credits if you choose to purchase these items via the links we provide.