Trendsetter: Sarah Abbott, Master of Wine
Reading Time: [est_time] Sarah Abbott is a Master of Wine who comes from a food-loving family. After working in the IT software industry for several years, she decided to change her career trajectory and immerse in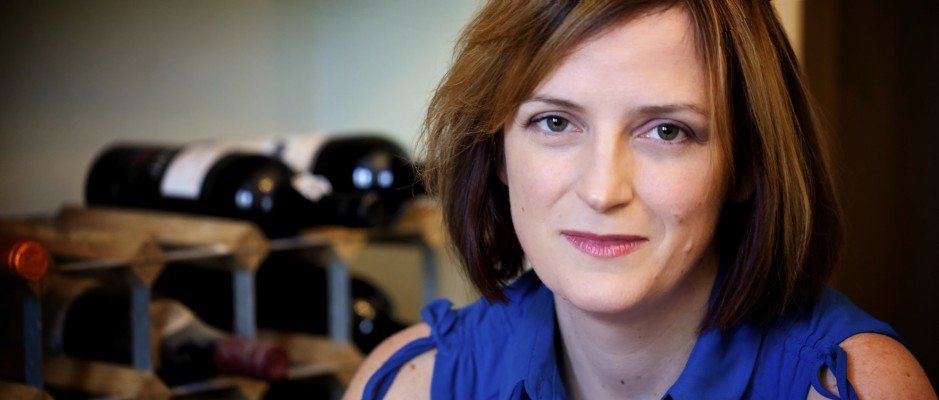 Reading Time: 4 minutes
Sarah Abbott is a Master of Wine who comes from a food-loving family. After working in the IT software industry for several years, she decided to change her career trajectory and immerse in wine in 1996. Her first foray into wine was as a sales and marketing representative at an importing company of domaine-bottled Burgundy. She describes the pay as meager but she "drank like a stockbroker".
After working with many inspiring people in the wine world and encouraged by them to further her expertise, Sarah enrolled in the Masters of Wine program. In 2008, she earned the academic title MW and off she went with following her heart and working her tail off. She founded Swirl, a wine education and events company that works with customers of different levels — from end-consumers, to corporate clients, importers, and producers. Regardless the setup, her goals are to empower consumers, celebrate the stories of wine, and harness the power of wine to unite people.
Conversation with Sarah Abbott, Master of Wine
& Champion for Lesser-known Wine Regions
What is the difference between a Master Sommelier (MS) and a Master of Wine (MW)? 
They are two different exams run and awarded by two different organisations. Both require the highest levels of wine knowledge and insight, but they have different emphases and the style of exam is different too. Master Sommeliers have demonstrated their ability and excellence with wine in an on-trade environment. That means verbally showing their knowledge, and displaying physical skill and dexterity when it comes to actually serving wine. The MW exam is all written, there's no spoken element, and I suppose it's more theoretical. The syllabus for MW is broader. We don't go into the depth of wine service that MS does.
What's the most valuable lesson you have learned as a Master of Wine?
Cultivate cheerful humility and relentless curiosity. Get organised. Allow yourself to be helped. Be ready to help others. Being a Master of Wine isn't about proving how great you are. Rather, it is about surrendering yourself to understanding a natural and cultural way in which the world is expressed. During the course of my study, I've received first-hand experience of depending on those who came before me, the generosity of producers, and my fellow classmates.
What does wine mean to you?
Wine is an ambassador for civilisation. It is a symbol of hope, stability, and cultural refinement. More importantly, it represents hospitality and togetherness. It's a way of understanding our beautiful world. Wine is a way of connecting with friends, soon-to-be friends, and humanity. And it's really great fun to drink.
That's a beautiful way to put it. It's one of the many reasons why we always enjoy talking to you: we can feel the romance and tenderness in your words. But how do you keep your love for wine from becoming too technical and work related? Is it challenging to have what's predominantly a hobby and passion to most people as your everyday work?
No, I'm inherently frivolous so keeping fun in my work is really easy for me. I did have 'if a job's worth doing it's worth doing well' drummed into me as a kid. I'm very lucky to be working with something I love and find so endlessly interesting.
You're known to champion lesser-known wine regions. When we traveled through Georgia and Turkey, many winemakers spoke fondly of you. So let's talk about Turkish wine. Can you tell us a few of your favourite Turkish grape varieties and how they perform next to international, well-known grapes?
Öküzgözü is great fun. It is fleshy, sumptuous, and aromatic. It reminds me a bit of Syrah, but with the aromatics and lift of Sangiovese. Bogazkere is a moody but potentially great variety. I guess you could compare it to Tannat or Nebbiolo because of its tannic structure. But the fruit is darker and less floral. Kalecik Karası is a gorgeously alluring red wine grape. Some people compare it to Pinot Noir, but if so it's like Pinot Noir on holiday –  very relaxed and not at all neurotic. Narince is like what Pinot Grigio would be if it was more interesting – delicate and sneakily aromatic. Emir is steely – a bit like Manseng but with more aromatics. Sultaniye is really good fun and very drinkable – reminds me of good Pinot Blanc, which I think is a variety much underestimated for uncomplicated pleasure.
Yes, we are fans of those grapes that you mentioned. There are many distinguished Turkish wine grapes that show a lot of potential. What would you like wine lovers to think or feel when they drink Turkish wine?
Be open, be bold, be hopeful.
Qvevri is one of the oldest winemaking methods in the world, but in Georgia it is an unbroken tradition that exists in both traditional and modern forms. Qvevri are buried clay vessels in which freshly harvested grape bunches are placed and then fermented. Qvevri solve a lot of winemaking problems, so are popular among producers who favour a 'less is more' approach when it comes to intervention and additions.
Red grapes fermented in qvevri give you a rich, deeply coloured wine with firm but fine tannins and a big mouthfeel. They are not a world away from conventional red wines. But white grapes fermented in qvevri don't give you a classic white wine. They give 'orange' or 'amber' wine because the juice is fermented on the skins, which is the opposite of what happens with conventional white wine. Amber wine smells like a super-aromatic white wine but feels like a dry and grippy red. So amber wine can really freak people out when they first try it. It's like the fifth element.
"Think of qvevri amber wines as the quieter cousin of
rather than the louder sister of whites."
Qvevri wines are now being made all over the world, but Georgia is the mothership. It's important to stress that many producers in Georgia make both qvevri and 'European' styles of wine. And many use qvevri alongside what you would recognise as international standards of technical expertise. Some producers use only qvevri because they feel it gives a deep and spiritual connection to the land, to the centuries of tradition, and to all the winemakers who have gone before. I must say that I do really find that concept appealing, and I think it appeals to the younger generation of wine lovers, who care very much about provenance, authenticity, and sustainability. Qvevri is a tool that different winemakers use in different ways according to their philosophy and aims.
You can buy qvevri wines from specialists and increasingly they are on restaurant wine lists. They are fantastic with eastern-med style food – cuisine with big flavours and lots of herbs and spices.
What is the next stage for you? What ambition do you have for your own development and for these lesser-known wine regions that you work with? 
I want to continue to help lesser known and underestimated wines secure their future and find their market. I know that sometimes 'selling' is seen as something that is less poetic than the creation of the wines or the tradition of these unique varieties and places. But nothing happens until something is sold. We need to match these quirky, beautiful wines with people who love them and are delighted to buy them. That's how we keep this sort of wine biodiversity, and link to the past, and give to the future. And create memories. Life is short, and we're here to enjoy it.
You May Also Enjoy
Chamlija: Wines of the Black Sea
How to Promote Wine Tourism and Wines of Lesser-Known Regions
Fine Turkish White Wine from Bozcaada
Trendsetter: Burcak Desombre, Turkish Wine Maestro
Trendsetter: Oliver Gareis From Amadeus Winery, Turkey