Vertical Tasting Of Budimir Triada & Tamjanika
The Budimir Winery is located in the Župa Valley in South Serbia. It's technically part of the Tri Morave wine region but the locals know what you are talking about when you say "Župa." It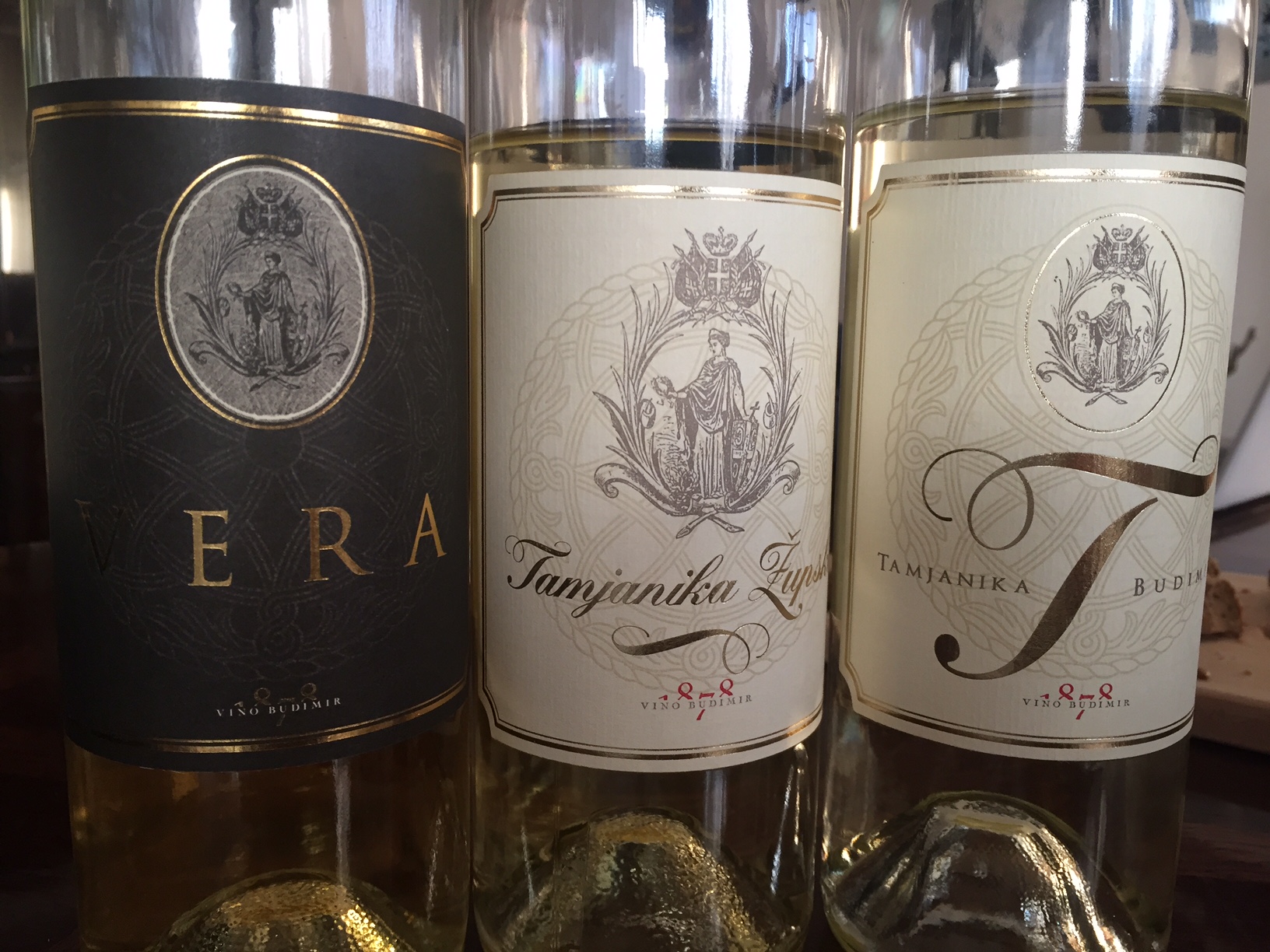 The Budimir Winery is located in the Župa Valley in South Serbia. It's technically part of the Tri Morave wine region but the locals know what you are talking about when you say "Župa." It is the land of Prokupac and Tamjanika.
Budimir rests its laurels on these two local varieties. They do have small plantings of international varieties but their focus goes to Prokupac and Tamjanika. They are one of the few wineries in Serbia that have had wines scored by the American press. The loftiest of those was a 91 point score for their 2007 Svb Rosa – a wine that we like very much.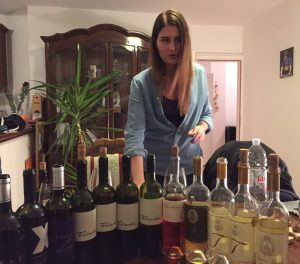 Prokupac and Tamjanika
Prokupac is a red variety that has the ability to make some noise on the world wine scene. Serbian producers are aware of this and it is now planted throughout the country. It's spiritual home, however, is in the Župa Valley trained on bush vines.
Tamjanika is Serbia's name for Muscat Blanc Petits à Grains although some producers claim it is slightly different grape altogether. Many white wines in Serbia made from Tamjanika can be insipid and uninspiring. Producers are experimenting with barrel fermentation with mixed results. Our favorite examples are ones that are made in stainless steel and left in the bottle for a few years.
The Budimir Triada Red is 90% Prokupac and 10% Merlot while the Budimir Tamjanika is 100% Tamjanika. They are both part of the entry-level line of wines from Budimir. Although there is also a Triada White in the Budimir portfolio. The Triada wines are aged in the barrel and the bottle before being released on the market.
We always find joy in tasting entry level wine with some age. It tells us something about a producer. If they care enough to put work into their basic wines, their reserve wines are good more often than not. Did Budimir pass this test? Here are our observations.
Budimir Triada Red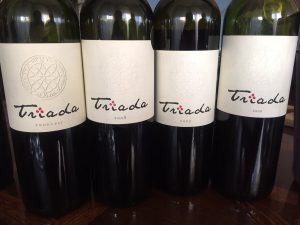 Around 20% of this wine was made with Carbonic Maceration –  a technique made famous in Beaujolais to get lighter, fruitier wines. It makes a difference here as the 2009 vintage is completely different than the 2006, 2007, and 2008. 
This is the current vintage on the market and it has Pinot Noir-like color. Full of strawberry, white flower, earth, herbs, and a touch of oak. Very light bodied and sour red fruit on the palate, easy going tannins with a touch of smoke at the end. Nice finish for an entry-level wine, it's not long but pleasant.   4.1/5
This received a score of 88 points from Robert Parker. Spicy and savory with hints of rubber, soy sauce, blackberry, and raspberry. Medium bodied with nice layers of flavors, really dirty finish with a black tea note. The medium finish that keeps this wine from reaching another level but it's still good stuff.   3.9/5
This is a jammier version of Prokupac but is still very good. There are notes of black raspberry, cherry, a bit of jammy blackberry and smooth tannins. This has significant aging notes and beautiful brown herbs and violet notes. Silky tannins, rich texture, and nice finish.  A really enjoyable wine with a high level of drinkability.  4.0/5
The crème-de-la-crème of this line. Raspberry, sour cherry, black herb, and white pepper flavors. It has hints of Sangiovese on the palate. Beautiful aged notes of forest floor, leather, rubber, mushroom. The most full-bodied Triada out of 2006-2009. Really good stuff and the wine feels like it is at its peak. This is not available on the market.   4.3/5
Budimir Tamjanika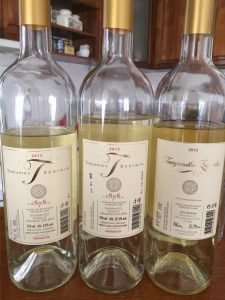 This vintage needs a year or more in the bottle to be to our liking. Notes of yellow flower, peach, really saline. Nice tanginess with juicy acidity and a bitter flower finish.   3.7/5
A touch of petrol and white flower, sweet basil, and ripe stone fruit. The wine has a nice mineral water feel on the palate with some tanginess and a beautiful bitter flower finish. Really nice weight for a fresh white wine from the time in the bottle.   4.2/5
This received a score of 89 points by Robert Parker. This wine has dandelion, peach, apricot, lychee, and crushed rock flavors. It's good and delicious white wine that has some Gewürtztraminer characteristics.  3.8/5
It's amazing to taste older white wines that were not meant to be aged. This wine still in popping and has a lot of life left in it. Nose of dandelion, petrol, pumpkin spice, with a touch of peach. This has a lot of spice and orange peel on the finish and more northern Rhône in style.   4.2/5
Budimir Tamjanika Vera NV
Tamjanika from old vines and a blend of vintages. Full of tea, herbal, honey, lemon, and apricot flavors. Rich and full, tangy and herbal. Fans of white wines done in an oxidative style will love this – think Chateau Musar White or Condrieu from the Rhône. This is unique, meaty, and delicious. Buyer beware, you should know your palate, this isn't for everyone.   4.3/5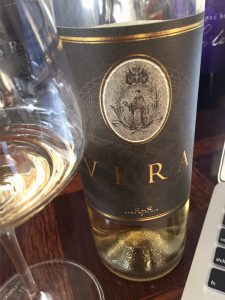 (You can find out more about our scoring system on the START HERE page.)
The finest selection of
available at:

Shipping is available EU-wide and to the UK.
************
    Do you want to try Serbian wines?    
If you're looking to savor the exquisite flavor of Serbian wines, look no further than wineandmore.com. With an abundance of options from different winemakers, it's easy to find exactly what your palate desires. Not sure which bottle is best for you? Try out one of their curated wine cases and discover the perfect vintage for any occasion!
************
Want to learn more about wine?
Are you ready to discover the wonderful world of wines? Come join us at wineandmore.com and let's explore the incredible selection of delicious wines together! We can't wait to share our passion for wine with you!
---
The opinions expressed in this article are unsolicited and have not been paid for in any way by governmental bodies, enterprises, or individuals.