Wheeler Farms Sauvignon Blanc 2016
Reading Time: [est_time] Hello! Welcome to As Drunk by Exotic Wine Travel, a weekly column where we feature interesting wines that we encourage you to seek out. The reviews featured in this series may be written by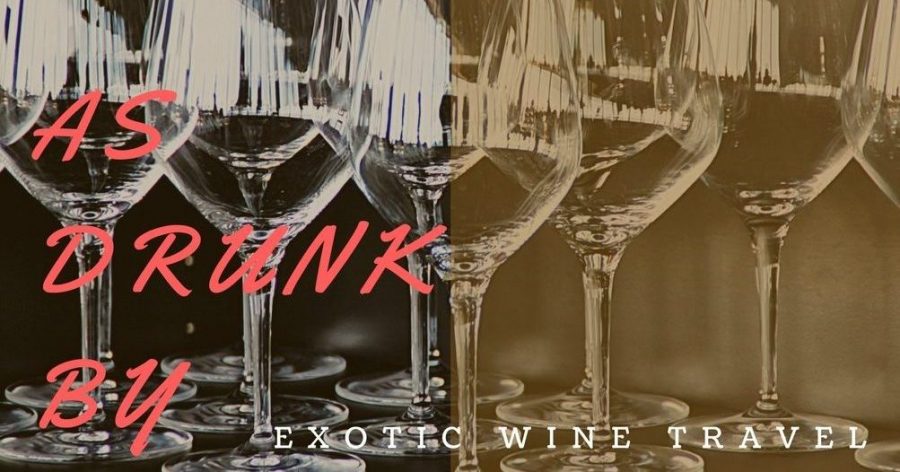 Reading Time: 1 minute
Hello! Welcome to As Drunk by Exotic Wine Travel, a weekly column where we feature interesting wines that we encourage you to seek out. The reviews featured in this series may be written by either one or the both of us. The featured wines can be from obscure or well-known wine regions. We hope that these wine recommendations will keep you gastronomically curious and your palate invigorated!
Wheeler Farms Sauvignon Blanc 2016
I am not a big fan of Sauvignon Blanc in Napa Valley. Besides the excellent To Kalon Fumé Blanc bottling from Robert Mondavi, there aren't too many examples that excite me. That was until I tasted this effort from Wheeler Farms.
Charine and I were in Napa Valley for the Wine Writer's Symposium and Premiere Napa Valley 2018. On the first day of the Wine Writer's Symposium, I was shuttled off to Wheeler Farms with two other participants. We spent the morning on touring the facilities and tasting the wines of Wheeler Farms.
Wheeler Farms is owned by the Araujo Family. The Araujo's sold their old winery, Araujo Estate, to Château Latour of Bordeaux. The Araujo family brought on Sarah Donley who was formerly at Colgin, to make the wines. The Wheeler Farms estate includes a garden, orchard, and custom crush facility that houses three other wine brands (Accendo, Arrow & Branch, and TOR). They are a young winery and currently make only one white and one red.
The Wheeler Farms Cabernet Sauvignon is lovely but their white took me by surprise.
The Wheeler Farms Sauvignon Blanc 2016 isn't your typical Napa Sauvignon Blanc. This wine is full of mango, guava, and pineapple flavors with green herbs. Full in body with just a touch of petrol and a spicy finish. It's not as fat as other examples from Napa and still has some zippy acidity that accompanies the ripe fruit. This vintage from Wheeler Farms saw no wood, it was fermented and aged in stainless steel. It's delicious, easy to drink, yet has enough going on to appease the most critical of palates. I paired it with fresh asparagus and olive oil, which made for a killer combination. 
4.1/5  (You can find out more about our scoring system on the START HERE page.)
Find or buy on Wine-Searcher.
---
The opinions expressed in this article are unsolicited and have not been paid for in any way by governmental bodies, enterprises, or individuals. We do not sell editorial content as that would destroy the legitimacy of our reviews and the trust between Exotic Wine Travel and its readers.