Review – New Wine Folly Book: Magnum Edition, The Master Guide
Reading Time: [est_time] We've been on the road non-stop since May 2015. For over three years, we've been traveling full-time around the world, exploring both lesser-known and established wine regions. It's a lot of traveling and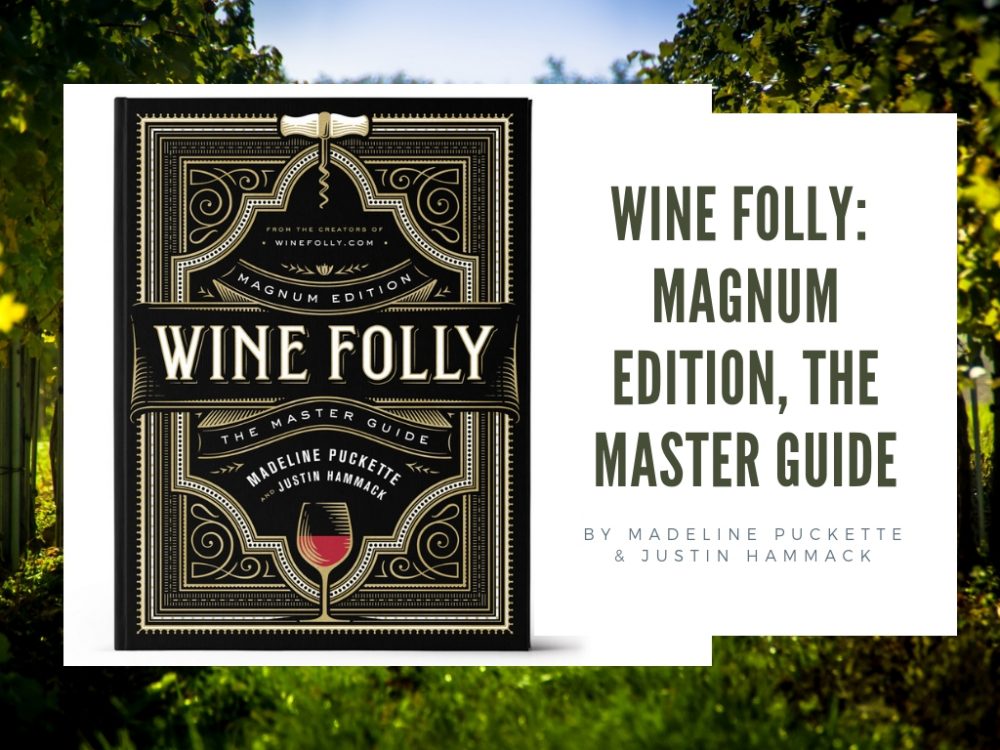 Reading Time: 3 minutes
We've been on the road non-stop since May 2015. For over three years, we've been traveling full-time around the world, exploring both lesser-known and established wine regions. It's a lot of traveling and a lot of learning; yet, we've barely scratched the surface of this enormous wine world. Since we can't be everywhere and learn everything first-hand, we rely on wine reference books to endow us with a sense of surefootedness wherever we land and whenever we drink. The books we often use are The Wine Bible, The Oxford Companion to Wine, and Wine Grapes. Can the new edition of Wine Folly book, Wine Folly: Magnum Edition, The Master Guide, by Madeline Puckette and Justin Hammack be another one of our go-to books?
 
Wine Folly: Magnum Edition, The Master Guide
We thought it'd be a mammoth coffee-table book (the title says MAGNUM!) but it's a manageable size at 9.5 x 7.5 x 1.0 inches and 320 pages. So what's new in this magnum edition that wasn't already in the first edition of Wine Folly: The Essential Guide to Wine?
First, in terms of quantifiable content, the magnum edition has about two times (maybe that's what the "magnum" in the title implies?) as much content as the first Wine Folly book, with an additional 100 pages. Second, the first edition has about 50 wine grapes listed while the new magnum edition has 100. Third, the first book has around 20 maps while the new edition has 35.
Madeline Puckette also mentioned that the new book is intended to appeal better to wine professionals as opposed to the first edition, which was consumer-centric. This is a smart move as we believe that some of Wine Folly's original readers (the first Wine Folly book was released in September 2015) might have also moved up the 'wine knowledge's hierarchy', and the new edition would be something they can continue to grow with.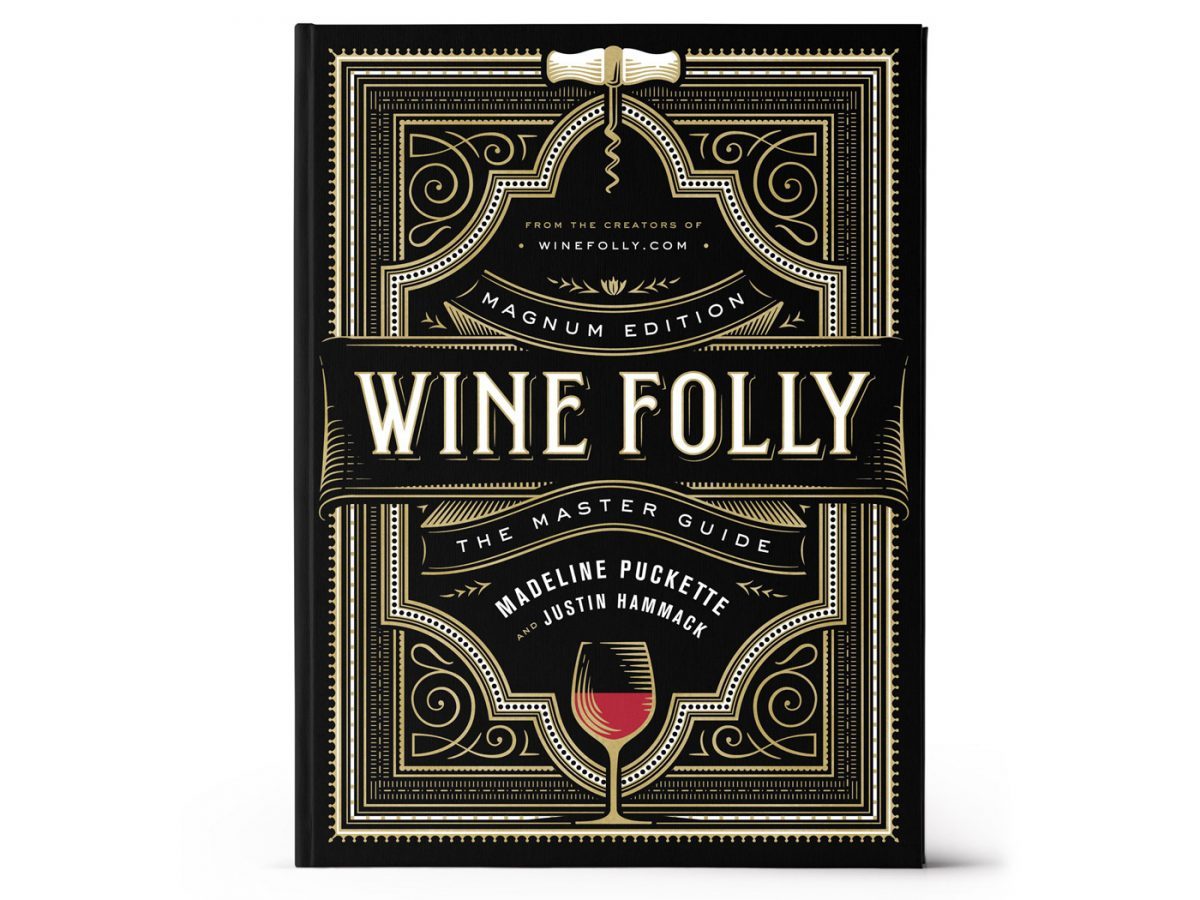 Review: What Exotic Wine Travel Thinks of the New Wine Folly Book

Wine Folly: Magnum Edition, The Master Guide starts out with an introduction to wine—including wine basics such as wine tasting techniques, how to serve wine, and how wine is made—before diving into grape varieties/wine types, then wine regions. Most wine books designed for advanced wine drinkers are arranged by countries, and we value Wine Folly's approach because it's easier for wine novices to understand and remember certain information. The wine industry is known for its engagement and education problems. How many of us have, once or twice, carelessly slipping into the heinous wine snob's suit while trying to talk about wine to a seemingly less discerning wine consumer? In this regard, wine communicators can learn a lot from the way Wine Folly presents wine information to wine lovers who are just getting started.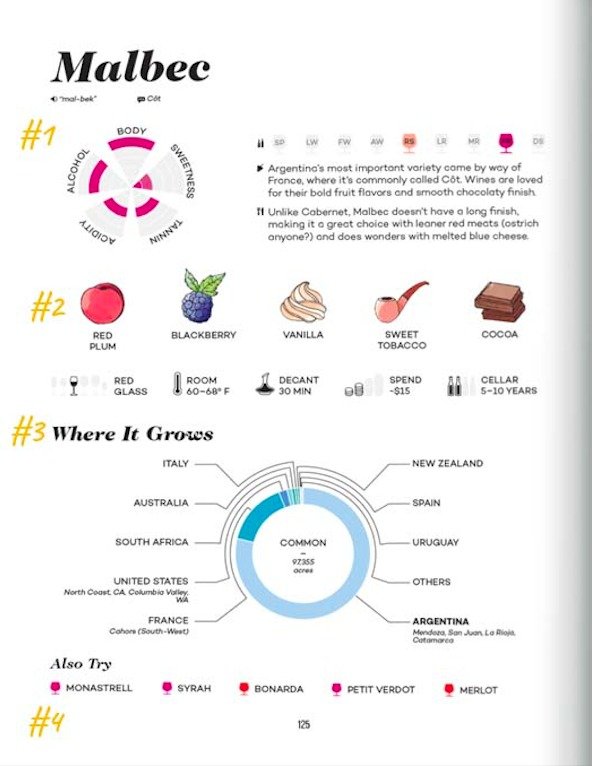 Image C – Modified image; adapted from winefolly.com.
THE GOOD
As you would expect from any work by Madeline Puckette, Wine Folly: Magnum Edition, The Master Guide is decorated with engaging and visually appealing graphics, which offer an approachable overtone to a wine book.
The new Wine Folly book has dedicated a 12-page section to "Food & Wine", which contains guidelines to flavor pairing. It's a compact section that offers fundamental rules yet encourages readers to be open-minded and create their own gastronomy adventures. Note: Charine appreciates this section while Matt finds it utterly confusing and unhelpful.
The "Body-Sweetness-Tannins-Acidity-Alcohol" chart is a thoughtful and simple way to help people imagine the taste of a wine. [Refer to #1 on Image C]
The "primary flavors and aromas" charts are easy to understand and remember. [Refer to #2 on Image C]
The "Where It Grows" sections surprise us with many mentions of lesser-known wine countries such as Morocco, Algeria, Tunisia, Czech Republic, Peru, Cyprus, and… CROATIA! [Refer to #3 on Image C]
The "Also Try" sections, which highlight other wines with a similar flavor profile is an effective way to help drinkers expand their palates and preferences. [Refer to #4 on Image C]
The book contains several write-ups about less-common grapes, such as Falanghina, Furmint, Moschofilero, and Schiava.
THE NOT-SO-GOOD
We write books too, and we understand how difficult it is to fact check, spell check, and meet demanding deadlines. As such, we point out these errors with empathy.
The book states that orange winemaking originated in Northeast Italy and Slovenia. Eh… 'modern orange winemaking' perhaps, but the true origin of orange winemaking is in Georgia. Unless the premise is that macerated wine from Georgia isn't 'orange wine' but amber wine?
The wine region maps leave us feeling a bit unsettled. While the maps are appealing and digestible, many of them come with a "Not all regions are shown on map" note. We love thorough maps but understand that's a lot to ask for.
Croatia's flagship red wine grape Plavac Mali is mentioned on the page about Zinfandel. OH YES. But… wait… hey… Plavac Mali is misspelled as "Plavic Mali".
A bit of nitpicking here: there's no mention of Saumur-Champigny on the "Cabernet Franc" page. Also, no mention of Frankovka on the "Blaufränkisch" when Croatia, Czech Republic, and Slovakia are listed under "Where It Grows". Suggestion: it might be better to move the synonyms to the "Where It Grows" section and state the wine synonyms next to each relevant country.
Conclusion:
The Wine Folly: Magnum Edition: The Master Guide is a useful reference guide best suited for wine beginners and wine enthusiasts who want to expand their palates and try new wines. For that demographic, this is the book to own. Industry professionals will find things to pick on, but this book can probably still teach them a thing or two about how to simplify wine information and communicate effectively to consumers.
Did we learn something new from this book? Yes, of course. We didn't know that Sangiovese is cultivated in Ethiopia! Waaaaaww!
[ap_call_to_action button_text="BUY THE NEW WINE FOLLY BOOK NOW" button_url="https://www.amazon.com/gp/product/0525533893/ref=as_li_qf_asin_il_tl?ie=UTF8&tag=theblueroster-20&creative=9325&linkCode=as2&creativeASIN=0525533893&linkId=f22bd4ab6918a67412c8cc2867a238f8″ button_align="center"]If you love wine, then you should read about it.[/ap_call_to_action]
---
You May Also Enjoy:
Disclosure: Avery/Penguin Random House gave us a sample copy of The Wine Folly: Magnum Edition: The Master Guide. Please note that the opinions expressed are our own and have not been paid for in any way. We do not sell editorial content as that would destroy the legitimacy of our reviews and the trust between Exotic Wine Travel and its readers. On occasion, we extend the option of purchasing the wines we review or/and the products we spotlight. Some of these product links are set up through affiliate programs, which means Exotic Wine Travel gets referral credits if you choose to purchase these items via the links we provide.