Best Chianti Wine Tours From Florence
When it comes to touring the beautiful vineyards of Tuscany, Italy, Chianti is one of the most popular destinations for wine enthusiasts. This region is known for producing some of the world\'s best wines, including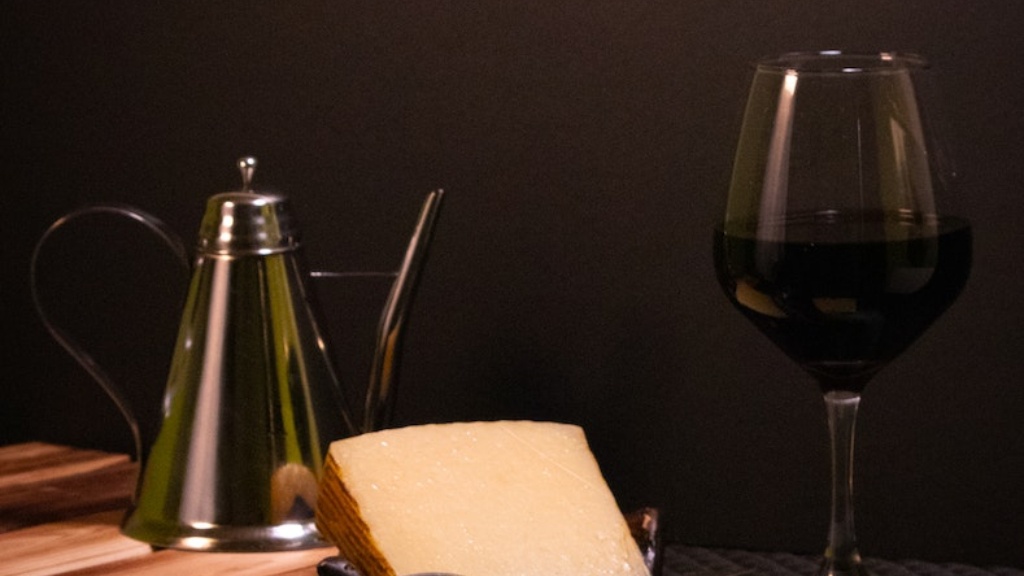 When it comes to touring the beautiful vineyards of Tuscany, Italy, Chianti is one of the most popular destinations for wine enthusiasts. This region is known for producing some of the world\'s best wines, including robust reds and refreshing whites. If you\'re planning a trip to Florence, don\'t miss the opportunity to explore the Chianti countryside and taste some of its most delicious wines. In this article, we\'ll highlight the best Chianti wine tours from Florence, as recommended by experts in the industry.
Chianti is located just a short drive away from Florence, making it an easy and accessible day trip for visitors. There are several tour companies that offer guided tours of the region, providing visitors with a glimpse of the stunning scenery and the opportunity to taste some of the finest wines in the area. One of the most popular tour companies is Tuscan Wine Tours, which offers a variety of tours to suit every taste and budget.
If you\'re looking for a more intimate and personalized experience, private tours are also available. These tours typically involve a tour guide who will take you to some of the region\'s best wineries, where you\'ll receive a private tasting and a behind-the-scenes look at the winemaking process. Private tours can be pricey, but they are well worth it for the unique and tailored experience.
For those who prefer a more active and adventurous approach, biking and hiking tours are also available. These tours allow visitors to explore the stunning countryside on foot or bike, stopping along the way to taste wines at some of the region\'s top wineries. These tours are a great way to get some fresh air and exercise while also sampling some of the best wines in the area.
When it comes to choosing a wine tour, there are several factors to consider. The size of the tour group, the type of tour, and the cost are all important considerations. It\'s also important to consider the reputation and expertise of the tour company. Look for a tour company that has a proven track record of excellence and has received positive reviews from previous customers.
According to wine experts, some of the best wineries to visit in Chianti include Castello di Brolio, Badia a Passignano, and Castello di Fonterutoli. These wineries are known for producing exceptional wines and providing visitors with a memorable experience. It\'s a good idea to research the wineries in advance to get an idea of which ones you\'d like to visit.
While on your Chianti wine tour, be sure to take the time to appreciate the stunning scenery. The rolling hillsides, picturesque vineyards, and charming medieval villages are all part of what makes this region so special. Take plenty of photos and make lasting memories.
Wine Tasting Tips
When it comes to wine tasting, there are a few tips to keep in mind to ensure that you\'re getting the most out of your experience. First, be sure to taste the wine slowly and take your time. Take note of the color, aroma, and flavor of each wine. Remember that everyone\'s palate is different, so don\'t be afraid to trust your own instincts and preferences.
Another tip is to start with lighter wines and work your way up to heavier ones. This will help prevent your palate from becoming overwhelmed and allow you to fully appreciate each wine. Finally, don\'t be afraid to ask questions and engage with the winery staff. They are often passionate and knowledgeable about their craft and can offer valuable insights into the winemaking process.
Food Pairing
When it comes to pairing wine with food, there are a few general rules to keep in mind. Red wines typically pair well with bold flavors such as red meat, while white wines pair well with lighter fare such as seafood and chicken. It\'s also important to consider the acidity and tannins of the wine when pairing it with food. A high-acid wine might pair well with something tart or acidic, while a low-acid wine might pair better with a creamy dish.
Touring in the Off-Season
While Chianti is a popular destination year-round, the off-season can offer a more relaxed and authentic experience. Visiting during the fall or winter months means smaller crowds, cooler temperatures, and the opportunity to see the countryside when it\'s at its most beautiful. It\'s also a great time to come if you\'re interested in seeing the grape harvest or other seasonal activities.
Wine-Making Techniques
The art of winemaking has been practiced in the Chianti region for centuries, and there are many different techniques that winemakers use to produce their wines. One of the most important factors is the type of grape used. Some of the most popular grape varieties in the region include Sangiovese, Canaiolo, and Colorino. Other important factors include the soil, climate, and winemaking methods, which can all have a significant impact on the final product.
When it comes to winemaking techniques, some of the most popular ones used in Chianti include hand-picking and hand-sorting, fermentation in stainless steel tanks, and aging the wine in oak barrels. These techniques are designed to bring out the unique flavors and aromas of each wine, resulting in a one-of-a-kind experience for each visitor.
Conclusion
Visiting Chianti is an experience that wine lovers won\'t soon forget. From the stunning scenery to the delicious wines, there\'s something for everyone in this charming region of Tuscany. Whether you\'re interested in a private tour or a bike tour, there are plenty of options to choose from. Be sure to do your research in advance and choose a tour company with a reputation for excellence. Happy sipping!