Best Wine Shops In Tuscany
When it comes to wine, few regions can compete with the rich heritage of Tuscany. For centuries, this region has been producing some of the world\'s most sought-after wines, with vineyards that stretch across stunning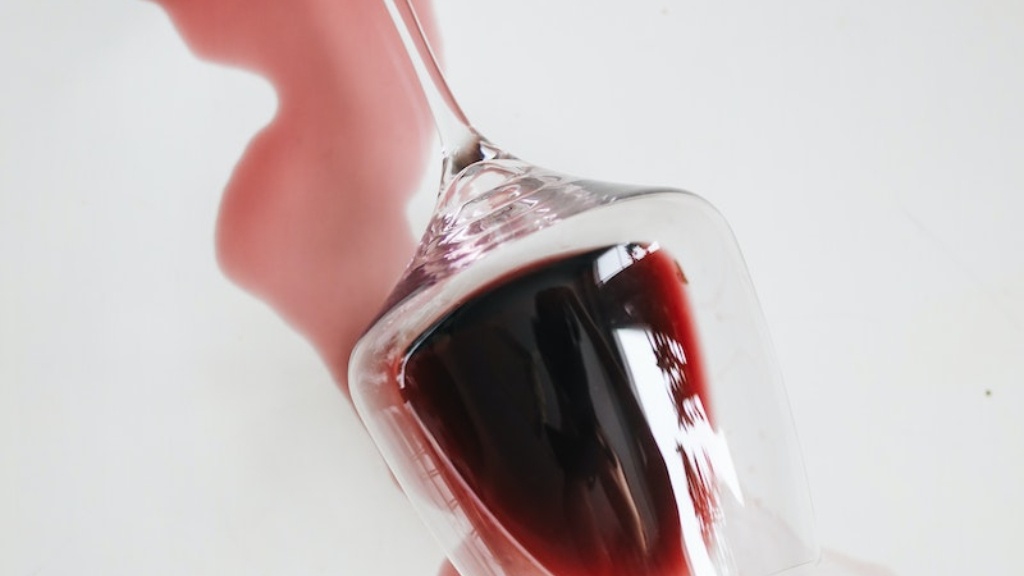 When it comes to wine, few regions can compete with the rich heritage of Tuscany. For centuries, this region has been producing some of the world\'s most sought-after wines, with vineyards that stretch across stunning hills and valleys. With so many options to choose from, it can be overwhelming to pick the perfect bottle. That\'s why we\'ve put together a guide to the best wine shops in Tuscany, so you can taste the finest wines and explore the region\'s viticulture.
One of the best-known wine shops in Tuscany is Enoteca Pitti Gola e Cantina in Florence. This family-run shop offers over 2,500 labels from around the world, with a focus on Tuscan wines. The shop\'s knowledgeable staff can guide you through the extensive collection, offering insights into the region\'s wine culture and history. Whether you\'re looking for a rare vintage or a budget-friendly option, Enoteca Pitti Gola e Cantina is a must-visit for wine lovers.
If you\'re looking for a more rustic experience, head to the countryside to visit Serego Alighieri\'s winery. This 14th-century estate has been producing wine for over 650 years, and it shows in the quality of their wines. The winery\'s shop offers a selection of their award-winning vintages, including their signature Brunello di Montalcino. You can also take a tour of the estate, which includes their vineyards, cellar, and gardens.
A visit to Tuscany wouldn\'t be complete without a trip to the iconic Chianti Classico area. Here you\'ll find La Bottega del Buon Caffè, a wine shop café that offers a unique twist on traditional wine shopping. The shop\'s tastings focus on natural and organic wines, which pairs perfectly with their seasonal Tuscan cuisine. This is the perfect spot to relax and enjoy some of the best food and wine that Tuscany has to offer.
If you\'re looking for something off the beaten path, head to Podere Le Ripi. This biodynamic winery is located in the remote hills of Montalcino and features some of the most innovative winemaking techniques in the region. In addition to their excellent wines, the winery also offers workshops on topics like grape harvesting and vineyard management. This is the perfect spot to learn about the art and science of winemaking.
Wine Tourism in Tuscany
With so many amazing wine shops to visit in Tuscany, it\'s no surprise that the region is a hub for wine tourism. In recent years, many wineries have started offering tours, tastings, and even accommodation options. This has transformed Tuscany into a destination for wine lovers from around the world.
One of the pioneers of wine tourism in Tuscany is Fattoria Le Pupilae in San Gimignano. This estate offers a range of experiences, from tastings and tours to cooking classes and horseback riding. They even have their own restaurant, where you can enjoy local cuisine with their wines. With something for everyone, Fattoria Le Pupilae is a great choice for a wine-focused vacation.
Tuscany\'s Wine Regions
Tuscany is divided into several wine regions, each with its own unique personality and traditions. Chianti is one of the most famous, known for its Sangiovese-based wines that pair perfectly with savory Tuscan cuisine. Montalcino is another popular region, which is famous for its Brunello di Montalcino wines that age for several years in oak barrels. Other notable regions include Bolgheri, home to powerful Super Tuscans, and San Gimignano, which produces Vernaccia di San Gimignano, an unusual white wine varietal.
Trends in Tuscan Winemaking
For decades, Tuscan winemakers have been known for their traditional approach to winemaking, which focuses on terroir and grape varietals. However, in recent years, a new generation of winemakers has emerged who are pushing the boundaries of traditional techniques. These winemakers are experimenting with new grape varieties, fermentation methods, and aging techniques, resulting in exciting and innovative wines.
One of these winemakers is Elisabetta Foradori, who is known for producing natural and biodynamic wines from her vineyards in Trento and Tuscany. Her wines feature unusual varietals like Teroldego and Nosiola and are aged in clay amphorae. Another trend is the emergence of female winemakers, who are breaking down barriers in a male-dominated industry. Winemakers like Bibi Graetz and Chiara Boschis are creating stunning wines that are putting Tuscany on the map as a leader in modern winemaking.
The Best Time to Visit Tuscany
Tuscany is beautiful all year round, but the best time to visit for wine lovers is during the autumn harvest season. This is when the vineyards are at their most vibrant, and there are plenty of festivals and events to celebrate the season. If you\'re planning to visit during this time, be sure to book accommodations well in advance, as this is a busy time for tourism.
In conclusion, Tuscany is a wine lover\'s paradise, with an incredible range of wineries, shops, and experiences to explore. Whether you\'re a fan of classic Tuscan wines or looking for the latest trends in winemaking, Tuscany has something for everyone.