Best Wine Bars Upper East Side: Where To Sip And Savor In The Neighborhood
The Upper East Side of Manhattan is a coveted neighborhood that boasts of good wine bars, restaurants, and high-end boutique shops that satisfy the cosmopolitan vibe of New York City. It is often referred to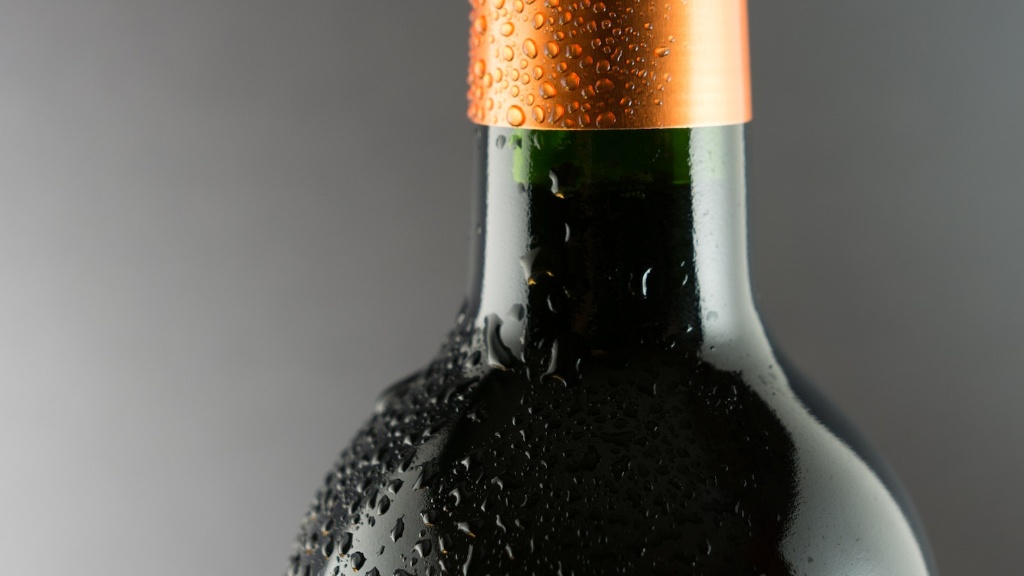 The Upper East Side of Manhattan is a coveted neighborhood that boasts of good wine bars, restaurants, and high-end boutique shops that satisfy the cosmopolitan vibe of New York City. It is often referred to as the home of the rich and famous, but there is something for everyone on this side of town. Wine bars are becoming increasingly popular in the area, and many of them offer exquisite varieties of wine from across the world. Whether you are a seasoned wine enthusiast or a beginner, the Upper East Side has something to offer you. Here, we explore some of the best wine bars in the neighborhood.
One of the top wine bars in the area is Bemelmans Bar, located in the iconic Carlyle Hotel. The decor is reminiscent of old New York with the walls covered in murals by Ludwig Bemelmans, the creator of the popular children\'s book series Madeline. The bar features an extensive wine and cocktail list that pairs well with its jazz music, which is played every night. It is an ideal spot to unwind after a long day or to catch up with friends.
The Penrose is another fantastic option located on the corner of Lexington Ave and E 82nd Street. It is a local favorite, offering a cozy environment, friendly service, and a great variety of wine. The menu includes an array of dishes that pair well with their wine list, and if you are unsure of what to choose, the knowledgeable staff is always happy to help.
The Jeffrey UES is a hotspot that caters to wine lovers who enjoy unique blends. They stock an extensive selection of wine from various regions, including the rarest and most coveted pours. The space is a hybrid of a wine bar and a beer bar meaning there is something for everyone. Their knowledgeable staff will guide you through the diverse options, and their food menu is impressive, with a focus on charcuterie boards and cheese plates.
Lexington\'s Bar and Books is a classy cigar bar featuring a long list of wine and spirits. They offer a quieter atmosphere and ample seating, making it an ideal place to unwind after work or to have a nightcap. Their extensive wine list is paired with cigar selections for those who indulge in smoking. This venue offers an escape from the hustle and bustle of the city, providing a perfect reprieve to enjoy a good wine.
Sfoglia is an Italian restaurant on E 92nd St that serves delectable Italian cuisine and an impressive wine selection. Their menu features an array of appetizers and entrees that make an excellent pairing with their wine list. The ambiance is welcoming and warm, and their knowledgeable sommelier is always on hand to recommend suitable wine options. Sfoglia is an ideal spot for a romantic dinner, a night out with friends, or a family gathering.
Bondurants is a rustic bar that thrives on its vintage decor and natural wood finishes. They offer a laid-back vibe with an impressive wine list, both by the glass or by the bottle. What sets Bondurants apart is the emphasis on low intervention winemaking, which translates to organic and biodynamic wines. Their menu includes a selection of light bites, and if you are feeling adventurous, ask their bartender to mix up one of their handcrafted cocktails.
Up Thai is a Thai restaurant that offers a unique spin on their wine list. They offer a selection of white, rose, and red wines that pair exceptionally well with their spicy Thai dishes. The decor is modern and inviting, and their menu features a range of traditional and contemporary Thai dishes. It is one of the few wine bars in the area that caters to Thai cuisine, making it a must-visit for food and wine enthusiasts alike.
The Benefits of Enjoying Wine in the Upper East Side
There are numerous benefits of drinking wine, be it red, white, rose, or sparkling. For one, wine is known to have antioxidant properties that protect the body from harmful toxins. It also has numerous health benefits, including reducing the risk of heart disease, diabetes, and stroke, among others. Additionally, drinking wine in the Upper East Side comes with the added benefit of experiencing some of the best wine bars in the city.
The Importance of Knowing Your Wine
At the heart of enjoying wine is knowing your wine. It is essential to have a basic understanding of the different types, regions, and grapes that make up wine. This knowledge enables you to make informed choices when selecting your wine, and it helps you appreciate the true taste and complexity of different wines. It is good to familiarize yourself with wine terminologies such as tannins, acidity, sweetness, and dryness, to name a few.
Wine Pairing on the Upper East Side
Wine pairing is the art of pairing wine with food to create a complementary balance between the flavors of the dish and the wine. It is essential to factor in the spices, herbs, and sauces used in a dish when selecting a suitable wine. The Upper East Side is well known for its restaurants that offer excellent food and wine pairings, and visiting any one of them will enable you to understand how to create a harmonious balance between your food and your wine.
Exploring Upper East Side Wine Bars on a Budget
Visiting wine bars in the Upper East Side doesn\'t have to be a costly affair. There are numerous ways to enjoy a glass of wine without breaking the bank. One way is to research happy hour deals that might include food and drink pairings or discounts. Another way is to look out for wine tasting events where you can sample different wines at a lower cost. Alternatively, some wine bars offer wine flights, which allow you to sample a range of wines for a set price.