Bott Frigyes Super Granum Red 2016
Reading Time: [est_time] Hello! Welcome to As Drunk by Exotic Wine Travel, a weekly column where we feature interesting wines that we encourage you to seek out. The reviews featured in this series may be written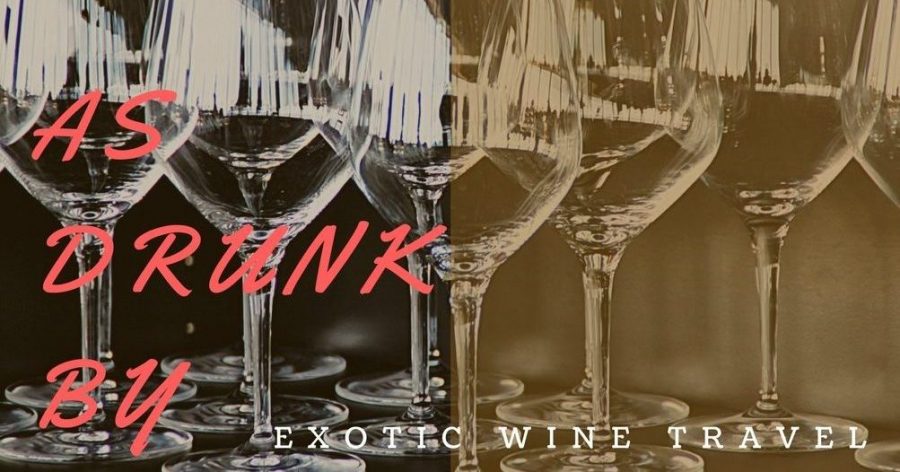 Reading Time: 1 minute
Hello! Welcome to As Drunk by Exotic Wine Travel, a weekly column where we feature interesting wines that we encourage you to seek out. The reviews featured in this series may be written by either one or the both of us. The featured wines can be from obscure or well-known wine regions. We hope that these wine recommendations will keep you gastronomically curious and your palate invigorated!
Bott Frigyes Winery
During the planning of our Slovakia wine trip in December 2017, we flagged up Bott Frigyes and Strekov 1075 to the organizers. We didn't know much about Slovak wine then but those two wineries stood out to us. A few weeks prior to our trip to Slovakia, we were in Hungary and many producers and wine enthusiasts there recommended the wines of Bott Frigyes, an ethnic Hungarian making wine in Slovakia.
After spending two days tasting in the Strekov village in South Slovakia, we finally met with Bott Frigyes and his family. They picked us up and drove us to their guesthouse in nearby Mužla.
The village of Mužla (and neighboring town Belá) consists of low-lying hills that gently slope into the Danube. The hills have volcanic origins and are south-facing, making them attractive spots for viticulture. This area falls in the Južnoslovenská wine region, which is dominated by ethnic Hungarians. Bott Frigyes's vineyards are on the Mužla hill, near the confluence of the Hron and Danube Rivers.
Bott Frigyes's namesake winery focuses on the Hungarian flagship wine grapes: Furmint, Hárslevelú, Juhfark, Kadarka, Kékfrankos, and Olaszrizling. The winery also works with Grüner Veltliner, Pinot Blanc, Pinot Meunier, Pinot Noir, Riesling, Sauvignon Blanc, and Traminer.
We were impressed by the entire portfolio, especially the whites from the 2015 vintage. The wines from 2016 were still rather nervy at the time of tasting and required a few more months in the bottle to settle down. All the wines of Bott Frigyes were of exceptional quality with a strong finesse style. There was absolutely no letdown or outlier in the lineup.
We were hosted by Bott Frigyes and his family at their guesthouse for the night. After the tasting, the Frigyes family cleaned up and headed home for the evening. Before leaving, they told us to help ourselves to the opened bottles from the tasting. After a long day of analytical sampling, it felt therapeutic to drink a nightcap and say yum without having to justify our emotions. The wines that we revisited were the Super Granum White 2015 (
one of our top 17 wines of 2017
) and the Super Granum Red 2016.
Bott Frigyes Super Granum Red 2016
The Bott Frigyes Super Granum Red 2016 is a blend of Kékfrankos (Blaufränkisch), Pinot Noir, Pinot Meunier, and Kadarka. A medium-bodied red wine with flavors of leaf pile, mineral, and red fruit. It's round and silky on the palate with a slightly salty finish. The flavor intensity throws good punches in the mouth yet the wine remains elegant and weightless. We don't often detect mineral flavor in red wines, and this wine is an exception.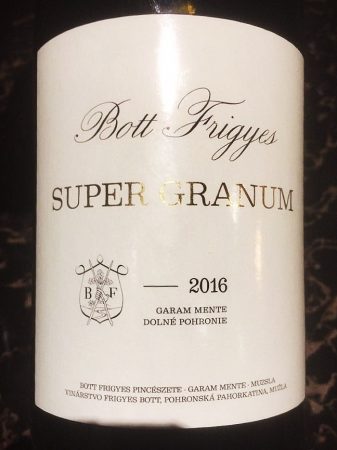 4.3/5 (You can find out more about our scoring system on the START HERE page.)
---
You May Also Enjoy
The opinions expressed in this article are unsolicited and have not been paid for in any way. We do not sell editorial content as that would destroy the legitimacy of our reviews and the trust between Exotic Wine Travel and its readers.