Cooperative Wineries: High-Quality Wine At All Prices
Reading Time: [est_time] People love to support small, family-run wineries. But if you truly believe in fighting for the little guy, it's time to give cooperative wineries a second look. Cooperative Wineries Cooperative wineries are joint ventures owned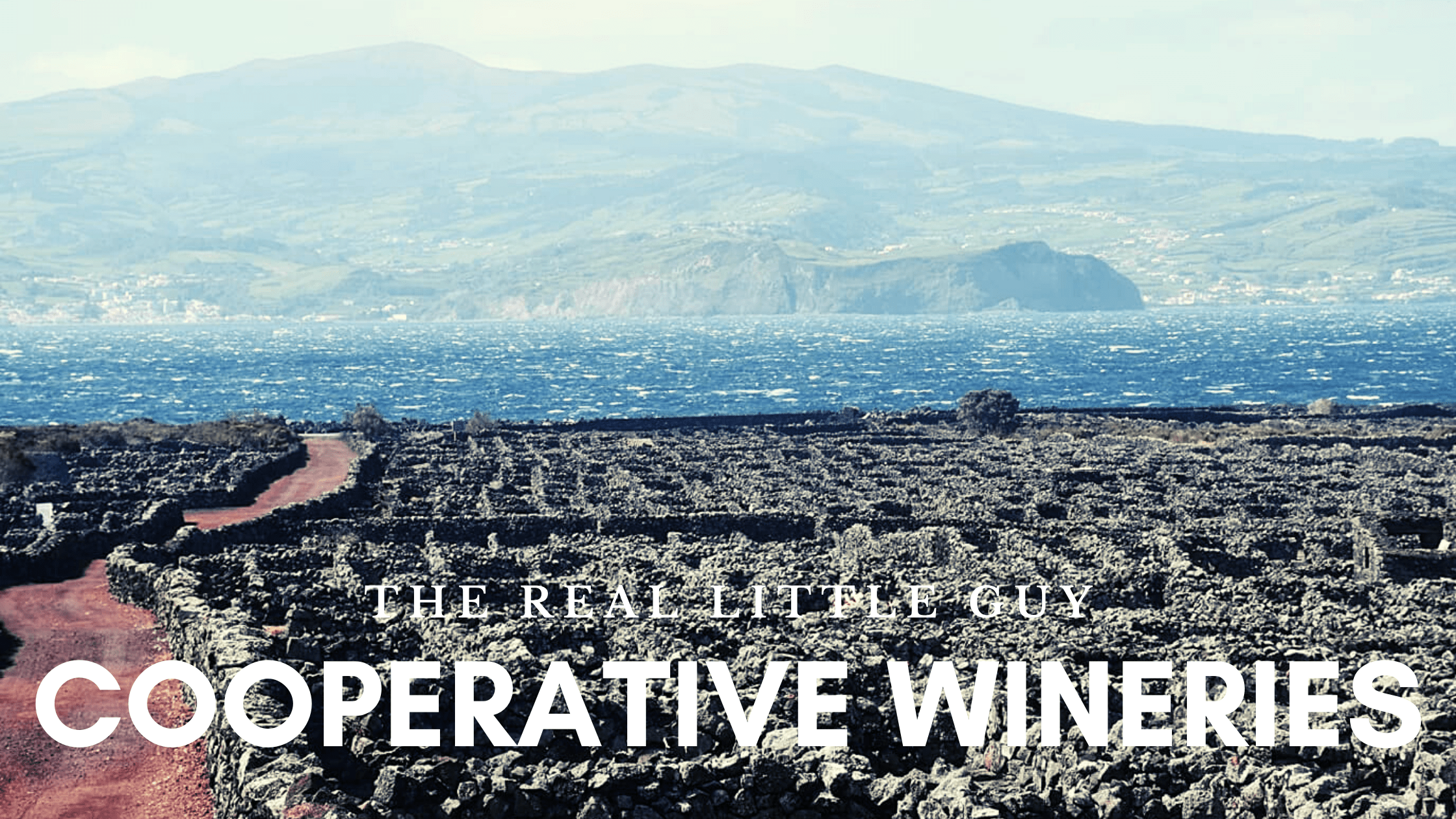 Reading Time: 6 minutes
People love to support small, family-run wineries. But if you truly believe in fighting for the little guy, it's time to give cooperative wineries a second look.
Cooperative Wineries
Cooperative wineries are joint ventures owned by several (up to hundreds) of members. The concept is simple, pool resources and costs for winemaking and marketing. The formation and rise of cooperatives in Europe happened after the 1930s. Members are made up of wine growers of various sizes that don't have the knowledge or desire to bottle and market their own wine.
People would be surprised to know cooperative wineries are responsible for around 50% of all the wine produced in both Italy and France. In Spain and Portugal, those numbers can get closer to 60%. In Germany, fruit from about one-third of the countries vineyards ends up in cooperative wineries.
Cooperatives often have members that are small growers who work with unique or forgotten varieties. In essence, they become stewards of these unique grapes. Small producers may pull some of these varieties in favor of more marketable grapes.
When well run, cooperative wineries produce excellent wines at great prices. From everyday bottles to wines that can age in the cellar. I've had magical bottles from Italian cooperatives like Produttori del Barbaresco (Piedmont), Cantina Terlano & Cantina Tramin (Trentino-Alto Adige), and Santadi (Sardinia). These cooperatives make wine that can rival those from small producers around the world.
Cooperatives: Advantages
The trend in both food and wine is all about supporting the small farmer. In the wine industry, that is what cooperative wineries are all about. I'd like to see more awareness and support of cooperatives, especially those that are well run. They offer a scale and price points that individual estates might find hard to match.
Tessa Donnadieu, the Export Manager at the cooperative Vinchio Vaglio Serra, agrees. "I have been working for Italian coops for 11 years (before with Clavesana now Vinchio Vagiol Serra). I believe in the concept of community and the incredible potential of the wines," she says.
Nicola Thornton bottles wine under her label Botas de Barro (muddy boots) in Spain. She thinks cooperative wineries have some distinct advantages in the marketplace. "Price, volume, quality. They (coops) are in the BEST position because of access to fruit in volumes that other producers would find hard to accumulate," she says.
While many people equate vineyard attention and care with small private wineries. Nicola insists that the same kind of attention happens with growers that contribute to coops too. "Each farmer looks after his own vineyards on a relatively small scale and many have a special link and knowledge to each parcel, " she adds.
But… Is The Wine Good?
All of this sounds great but we all want to know one thing. Is the wine delicious?
During my tastings in late 2020 and early 2021, I got the chance to reaffirm my assumptions. Cooperative wines run the gamut from easy and delicious to complex and serious. All of the wines tasted were well made with some I'd be proud to show to the most critical palates.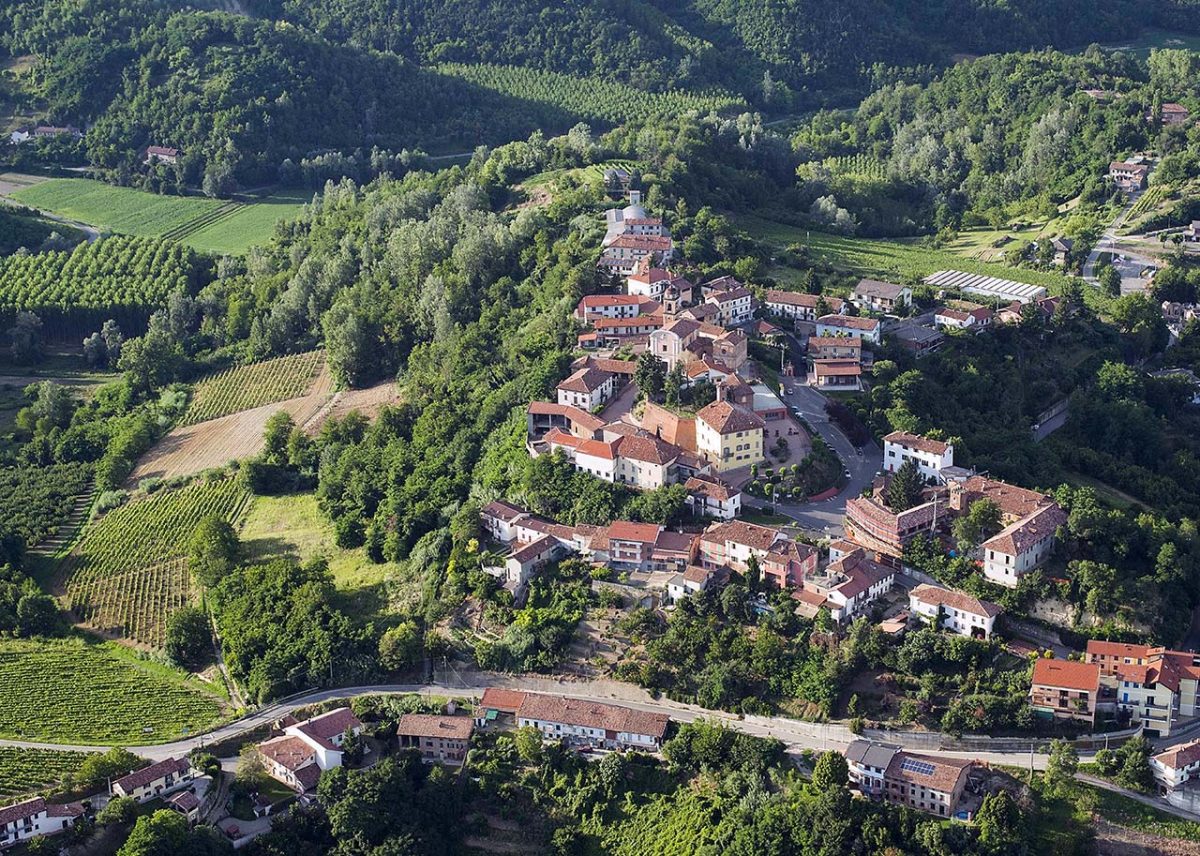 Here are some of my favorites from samples sent to me by Vinchio Vaglio Serra (Piedmont, Italy), Cantina Tramin (Trentino-Alto Adige, Italy)., Pico Wines (Azores, Portugal), and Vignerons Catalans (Languedoc-Roussillon, France).
Wine Recommendations:
Vinchio Vaglio Serra, Barbaresco 2016
The Vinchio Vaglio Serra Barbaresco offers tremendous value. There are less than 6,000 bottles made from this cooperative. This is a very savory, denser Barbaresco. Notes of cherry, leather, fall leaves, mocha, and tobacco. Medium-bodied on the palate, the acidity is tamed on this wine. Tannins are grippy and not overly drying (like Nebbiolo can be). Good length. At this price point, you're getting a developed, delicious Barbaresco. Shows a little more bottle age than the vintage suggests, so drink it up now. Score: 92/100
Vinchio Vaglio Serra, Barolo 2013
The Vinchio Vaglio Serra, Barolo has some bottle development. Notes of dried rose petals, dried cherry, perfume, tobacco, and mocha. Very complex nose. While the nose makes me think it might be a massive, over-extracted Barolo, the palate is the complete opposite. There is a finesse and prettiness here that only Nebbiolo can give. Tannins are chewy but have softened a bit with bottle age and a dried citrus-peel acidity wraps up the finish. Very nice Barolo that's in a good place now. A longer finish would push it to higher levels. Score: 91/100
Vinchio Vaglio Serra, 'I Tre Vescovi' Barbera d'Asti Superiore 2018
The Vinchio Vaglio Serra, 'I Tre Vescovi' Barbera d'Asti Superiore is aged almost six months in large casks. Notes of cranberry, dried cherry, earth, and a little smokiness from the wood. The palate is much more elegant than the 14% would suggest. Sometimes these Barbera Superiore wines can get much too sappy or heavy. Bright fruit with some structure suggests this could develop even further in the cellar. Score: 89/100
Vinchio Vaglio Serra, 'La Leggenda' Barbera d'Asti 2019
The Vinchio Vaglio Serra, 'La Leggenda' is a fun and easy-going Barbera. It's straightforward with notes of cherry, sour cherry, cranberry, and a touch of olive. Nothing complex here, just fruit and fun. There's a touch of earthiness and complexity here for a wine that didn't see wood. The red fruits fill the palate and there's just a faint hint of tannins. Don't dismiss this wine by the score, this is a fabulous, low-cost bistro red that I'd be happy to sip on anyday. Score: 87/100
Cantina Tramin, 'Moriz' Pinot Bianco 2020
The Cantina Tramin, 'Moriz' Pinot Bianco is a level above their standard Pinot Bianco. It has notes of melon, cantaloupe, white peach, and mineral notes. It's a delicious and easy-going white wine. There is a nice interplay between the fruit and lemony acidity. A crowd-pleaser with enough complexity to keep seasoned palates happy and casual palates quenched. I'm almost never disappointed with Pinot Bianco from Alto Adige and this is no different. This is the type of white that I love to drink on a daily basis. Score: 90/100
Cantina Tramin, Stoan 2019
The Cantina Tramin, Stoan is one of the winery's high-end offerings. It's a blend of Chardonnay, Sauvignon, Gewürtztraminer, and Pinot Bianco aged in large casks. A very unique white wine, there are notes of guava, kiwi, yellow flower, and chestnut. It smells like it would be full-bodied but the acidity here keeps the wine medium-bodied. The wood integration is flawless here, it doesn't impart flavor but gives it body. The wine is good with length and structure but the flavors could be odd here, I do get some grassiness from the Sauvignon and the pungent floral notes from the Gewürtz along with the body of Chardonnay. It reminds me of a famous white wine called 'Manna' from Franz Haas. Score: 91/100
*Find Cantina Tramin bottles at Wine.com.
Pico Wines, 'Terroir Vulcânico' Arinto dos Açores 2019
The Pico Wines, 'Terroir Vulcânico' Arinto dos Açores is a barrel-fermented Arinto that is aged for six months. Gorgeous nose of lemon, lavender, white flower, pineapple, and seawater. The oak integration here is outstanding. The wine has Riesling-like electricity on the palate. There's a tension that stretches out the seriously salty finish. Brilliant white wine. Score: 93/100
Pico Wines, 'Terroir Vulcânico' Verdelho 2018
The Pico Wines, 'Terroir Vulcânico' Verdelho is a varietal wine with 20% of the cuvée was barrel-fermented. Explosive nose of flint, lemon, smoke, and white flower. This wine is all about weight and rich texture. The fruit is neutral, mostly sticking to lemons. The salinity here is again intense. This would be great with oysters, very Chablis-esque. Score: 91/100
Pico Wines, 'Terroir Vulcânico' Terras de Lava Reserva 2017
The Pico Wines, 'Terroir Vulcânico' Terras de Lava Reserva is a volcanic blend of Cabernet Sauvignon and Cabernet Franc aged for 14 months in oak. The capsicum and smoke jump out of the glass. They are accompanied by intense tobacco notes and subtle black cherry flavors. Lighter in color for these two grapes. On the palate, the Cabernet Franc seems to dominate (which to me is a good thing). It's a savory, leafy, and mineral-driven red with some slowly building tannins. Those looking for fruit look elsewhere. Those looking for leafy and earthy notes, feel right at home. Score: 90/100
Pico Wines, 'Terroir Vulcânico' Terrantez do Pico 2019
The Pico Wines, 'Terroir Vulcânico' Terrantez do Pico is actually made from the grape Malvasia Fina. This wine is barrel-fermented and aged in old oak for six months. Gorgeous nose with intense complexity. It has flavors of lemon, slate, white peach, sea salt, flint, and apple blossom. Incredibly complex. The palate has richness and finesse that is very Chablis-esque. The long finish is like eating a salted lemon (before you do a shot of Tequila). Acid freaks will be right at home with this gorgeous effort. Score: 94+/100
Vignerons Catalans, Grenache 'l'Art et le Vin' 2020
The Vignerons Catalans, Grenache 'l'Art et le Vin' is a special edition Grenache aged in vat before being bottled. Fresh red with notes of strawberry, smoked meat, rose petal, and pepper. For an inexpensive red, this is fantastic. There's plenty of fruit with a meatiness and a peppery edge. It's listed at 15.5% ABV but acts more like a medium-bodied red. This is friendly Mediterranean red that's ready to drink right away. Score: 90/100
Vignerons Catalans, Lesquerde Racine 2018
The Vignerons Catalans, Lesquerde Racine is a Côtes du Roussillon Villages and a blend of Syrah, Carignan, and Grenache. Notes of blackberry, cherry, meat, and a touch of white pepper. It smells like a Southern French red in an easy-going style. Smooth on the entry and easy to drink. The tannins are rounded out well. Drink this with some bbq meats. Score: 88/100
Vignerons Catalans, Saveurs d'Austrefois Gris 2020
The Vignerons Catalans, Saveurs d'Austrefois Gris is 100% Grenache Gris. There are subtle notes of strawberry, watermelon, parched earth, and tangerine peel. It's a crisp and refreshing rosé with plenty of acidity to cut through the palate. Simple, fun, and unfussy. Highly recommended for a hot Summer day. Score: 89/100
You can find out more about our scoring system on the WINE RATING page.
Do you like our content?
If you like our articles and videos, we'd love for you to be a part of our community on Patreon. The support from Patreon helps keep the content coming and you access to behind-the-scenes content. It also gives us the chance to get to know you better. Check out the Exotic Wine Travel Patreon page by clicking the photo below.

---
Pico Wines, Vinchio Vaglio Serra, Cantina Tramin, Vignerons Catalans provided tasting samples. The opinions expressed in this article are unsolicited and have not been paid for in any way by governmental bodies, enterprises, or individuals. We do not sell editorial content as that would destroy the legitimacy of our reviews and the trust between Exotic Wine Travel and its readers. On occasion, we extend the option of purchasing the wines we review or/and the products we spotlight. Some of these product links are set up through affiliate programs, which means Exotic Wine Travel gets referral credits if you choose to purchase these items via the links we provide.