Corcova Dessert 2013
Reading Time: [est_time] Hello! Welcome to As Drunk by Exotic Wine Travel, a weekly column where we feature interesting wines that we encourage you to seek out. The reviews featured in this series may be written by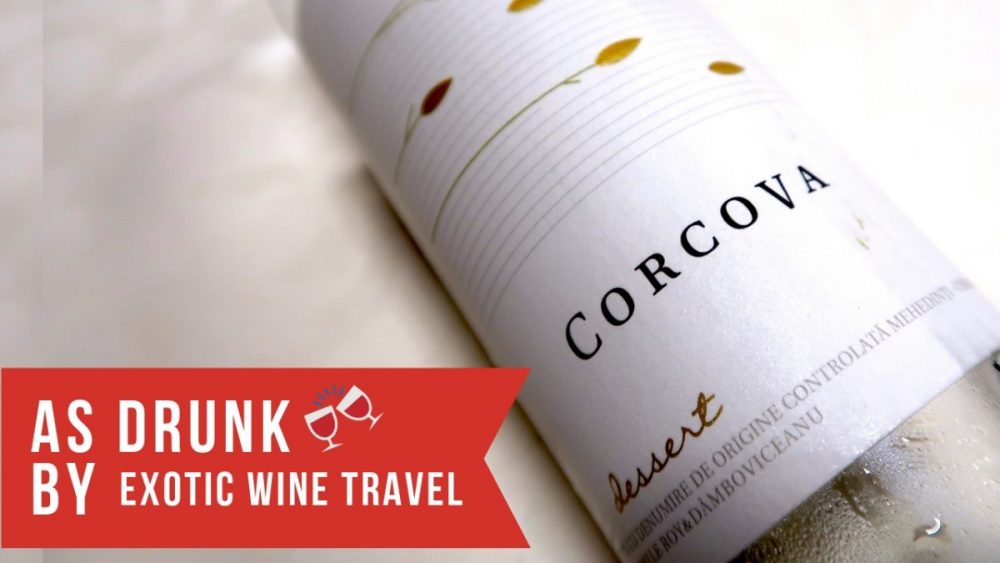 Reading Time: 1 minute
Hello! Welcome to As Drunk by Exotic Wine Travel, a weekly column where we feature interesting wines that we encourage you to seek out. The reviews featured in this series may be written by either one or the both of us. The featured wines can be from obscure or well-known wine regions. We hope that these wine recommendations will keep you gastronomically curious and your palate invigorated!
Corcova Dessert 2013
During an evening in August 2018, we made our way to the Transylvanian city of Oradea. We were recovering from a whirlwind two weeks of nonstop tasting and travel in Sardinia (Italy) and Slovakia. We planted ourselves in Romania for a week to finish up some work and see a fellow #winelover and friend.
Our friend Serban Sincai is a wine enthusiast and member of Millésime, a Romanian group dedicated to culture and wine. The group does wine tastings a few times a month in the old fortress of Oradea. Even though most of the members were away on holiday, Serban called an impromptu meeting in our honor.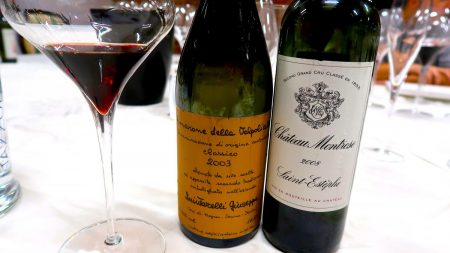 We tasted several international and Romanian wines blind during the evening. The wines that stood above the rest were the Château Montrose 2008 and Quinterelli Giuseppe Amarone Della Valpolicella Classico 2003. The Montrose is still a baby with ripe fruit and chewy tannins, we would prefer to drink it in another ten years. The Quintarelli Amarone is drinking exceptionally well now, it's a wine for meditation and long evenings by the fire.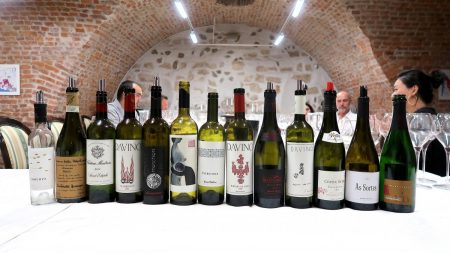 Serban also mixed in several Romanian wines blind. We were pleased with the Davino Flamboyant 2012 (a blend of Cabernet Sauvignon, Merlot, and Feteasca Neagra) in addition to the Corcova Cuvée Boheme 2009 (a blend of Cabernet Sauvignon and Merlot). Both wines are plush and ripe with good structure. They're massive wines that will appease even the most critical of palates.
It was the last sweet wine that was the biggest surprise. The wine was served blind like the rest and it followed the Château Montrose and Quinterelli Giuseppe Amarone Della Valpolicella Classico. We thought that the wine was a Sauternes. When the wine was unveiled, we were shocked.
The Corcova Dessert 2013 is a blend of 85% Sauvignon Blanc and 15% Chardonnay aged in stainless steel. Around 90% of the Sauvignon Blanc was infected with botrytis in this vintage. Notes of honey, stone fruit, and tropical fruit flavors. It's rich and luxurious on the palate with balancing acidity. Fantastic value for money as it can be found in Romania for under 8 Euros. It's one of the few Romanian wines at the La Cité du Vin in Bordeaux and for good reason. 
4.2/5 (You can find out more about our scoring system on the WINE RATING page.)
Find or buy on Wine-Searcher.
You Might Also Enjoy:
Romanian Wine From Dealu Mare
Romanian Wine From Drăgăşani
---
Please note that the opinions expressed are our own and have not been paid for in any way. We do not sell editorial content as that would destroy the legitimacy of our reviews and the trust between Exotic Wine Travel and its readers. On occasion, we extend the option of purchasing the wines we review or/and the products we spotlight. Some of these product links are set up through affiliate programs, which means Exotic Wine Travel gets referral credits if you choose to purchase these items via the links we provide.