Dušan Jelić: A Perspective on Balkan Wines
 Reading Time: [est_time] We first met Dušan Jelić at a Serbian wine expo in Kragujevac, Serbia.  Prior to that, we were already following his website Wines of Balkans for a few years. The information on Wines of Balkans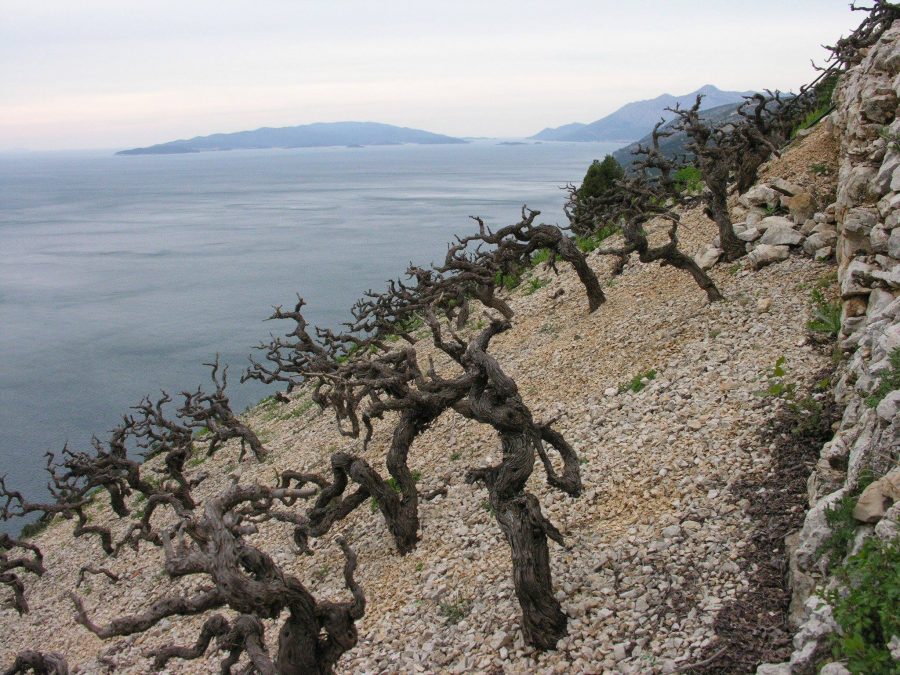 Reading Time: 5 minutes
We first met Dušan Jelić at a Serbian wine expo in Kragujevac, Serbia.  Prior to that, we were already following his website Wines of Balkans for a few years. The information on Wines of Balkans was invaluable as we made our way through the region over three months in the Spring of 2016. Dušan has been very giving of his time and knowledge during the short period we have known him. He has tremendous insight on wines from this area that is still unknown to most of the world.
Dušan Jelić: A Perspective on Balkan Wine
What can the Balkans uniquely offer to wine enthusiasts?
The region offers unique gastronomy including Balkan wines made from more than a hundred indigenous varieties. At least 20 of these are responsible for great world-class wines from many different producers and regions, such as Furmint/Sipon, Malvazija Istriana, Posip, Plavac Mali, Prokupac, Tamjanika/Temjanika, Vranac/Vranec, Blatina, Zilavka, Kadarka/Gamza, Mavrud, Feteasca Neagra, Boğazkere, Assyrtiko, Xinomavro, and many more. In addition to top-notch gastronomy, the Balkans is an extremely diverse region that offers the ultimate wine tourism experience!
How did you get involved with Balkan wine?
My father is a genuine wine lover. He allowed me to start nosing and tasting wine at a young age. I remember my mother 'complaining' to him for allowing me to taste the wine. Those moments left a lasting impression since I was at such an impressionable age.
After leaving Bosnia in 1992, at the outbreak of the war, I moved to South Africa. When I returned in 1998, I got a job with the United Nations. That stint was up in 2009 when I relocated again to South Africa at the age of 40 and decided to pursue wine as a new career. After going to various classes on wine over a period of time, I connected with a few people and was eventually appointed as the social media manager for the leading South African wine online company www.wine.co.za. In 2010, I was one of the first social media managers in the wine industry. I was studying at Cape Wine Academy in South Africa. In 2011, I decided to move back to the Balkans and apply what I had learned in South Africa. It was evident that the local winemakers within the Balkans had been shut out or not fully aware of the social media movement. They were hoping that their business would expand simply by making good products.
I started here on a shoestring budget, but I didn't care because I loved it. Nobody was covering all the countries as a whole in terms of Balkan wine because it takes a lot of time, travel, and financial power. I worked to visit all of the countries and started very humbly. The first year, I was paying all of my expenses; the second year, I got a little help with travel and accommodation, and finally started earning a little on top of that. Eventually, I got invited to be a judge at several competitions as well as a guest of the key regional wine festivals.
How can the Balkans brand themselves?
We cannot succeed unless there is a concentrated effort. People in our industry are scared to invest money in these things unless they see an instant return. ­ In this game, the benefits are not immediately visible. It's sad because vintners here are good; they are producing better and better wine, but they struggle with marketing. The cheapest form of marketing is social media, and it is being done randomly and ineffectively—if at all.
You could brand each country or region within the Balkans individually. Macedonia has put together funds for a collective effort to get their wines known. Croatia and Slovenia do have certain funds from the state too. Istria in Croatia is perhaps the best example of how a region can brand itself. They have an excellent branding strategy ­ that is not only about wine quality. They have also been successful by integrating wine with their food, olive oil, and truffles. The branding strategy is one of complete gastronomy, not only wine. The only Balkan variety that has its own Riedel wine glass is Malvazija Istriana from Istria!
My idea is to promote the entire Balkan Peninsula as a collective region. Branding the whole region could combine the different wine regions with gastronomy, skiing in the winter, swimming and beach resorts in the summer, history and culture, and relaxing spas. It is amazing to experience the diversity of landscapes and cultures this region contains, ­ and you can cross the whole area by plane in an hour or so. This small area has so much natural beauty.
For example, a tourist cannot come to Slovenia for 10 days and be happy. But what if there was an operated tour that tailored three days in Slovenia, three days in Croatia, a few days in Serbia, and a few days in Macedonia, Bosnia-Herzegovina, or Montenegro. There is a lot of diversity and experiences to be had in an itinerary like that. Once again, this is my idea; there is no evidence as of now that this will be executed.
So what does Serbia need to do to distinguish itself?
Our native variety Prokupac is at least 500 years old but there is not a lot of information out there about it. There is a longstanding wine culture here. Serbia needs to promote Prokupac and other indigenous varieties and create stories around them. Wine needs stories! Next, these grapes need to be researched, planted at a greater volume, and mastered to make great wine. Only last month, for the first time,  it was decided that 14th October is being celebrated as International Prokupac Day!
Lastly, it's not enough to have great wine, there must be a tasting room that holds at least one busload of people. Wineries must have properly trained staff and they must have some proper pairing food available, ­ be it outsourced or prepared by an on­site restaurant. Having a place to sleep tops off the experience because if the wine is good, it isn't safe to be driving around.
To move to the next level, groups of winemakers within the different regions must organize themselves into associations to brand and market their specific regions. This is difficult in Serbia because I believe that the winemakers here struggle with vanity. I personally dislike it when a producer asks me to compare their wine to someone else's specifically. This exists all over the world but I believe it happens more frequently in Serbia.
Tell me more about Serbian wine.
If you had visited Serbia 20 years ago, you would have found next to nothing in terms of great wine. 10 years ago, perhaps a few great examples. But what has happened in the last few years is simply extraordinary. Five years ago, not one winery had an accommodation option and perhaps only 10 or so had proper tasting room facilities. Now, there are at least 50 with proper tasting rooms, 15 or so with accommodation options, and several with great restaurants attached.
There are several passionate individuals who have succeeded in connecting wine with tourism. There are about 30 or so in Serbia who have realized that they can live very well by combining wine and gastronomy. For people to go from the Communist mindset to producing these types of successes in one generation is bloody excellent and gives a lot of hope for the future.
Think about this, the first méthode traditionelle sparkling wine made in Serbia was done only in 2008 by Aleksandrovic winery. Our modern fine wine industry is young and very exciting.
What is the future for Balkan wine and Serbian wine?
The biggest areas of growth will be Romania, Bulgaria, Greece, and Croatia. Romania and Bulgaria will grow tremendously because of the level of investment made in the wineries and their infrastructure and because of their European Union membership. Greece will continue to make big strides because of the tourist infrastructure combined with their olive oil and food. Croatia will grow at a very fast pace because of their tradition, food, and large volume of tourists.
Serbia will only be successful if there is a better organization at state and/or production level. If in the next five or 10 years, proper organization does not take place, Serbia will grow slowly based on the merits of a few individuals and will not assume its rightful place. I would love to see the top 20 or so producers come together, put in funds, and send professionals to do tastings and classes internationally. They can also invite Masters of Wine or Master Sommeliers from different countries to taste the wines. There is too much reliance on individual success. Serbia has a lot of potential but there has to be better management.
You can find Dušan's work at his website Wines of Balkans and Fair Cape Wines Agency, and social media platforms Facebook, Twitter, LinkedIn, Pinterest, or Google +.
Check out our video interview with Dusan:
The finest selection of
available at:

Shipping is available EU-wide and to the UK.
************
    Do you want to try Serbian wines?    
If you're looking to savor the exquisite flavor of Serbian wines, look no further than wineandmore.com. With an abundance of options from different winemakers, it's easy to find exactly what your palate desires. Not sure which bottle is best for you? Try out one of their curated wine cases and discover the perfect vintage for any occasion!
************
Want to learn more about wine?
Are you ready to discover the wonderful world of wines? Come join us at wineandmore.com and let's explore the incredible selection of delicious wines together! We can't wait to share our passion for wine with you!
You May Also Enjoy
Cracking Croatian Wine: A Visitor-Friendly Guide
Ivana Simjanovska: Macedonian Wine Expert (Wine Judge, Wine Writer)
---
Featured image courtesy of Wines of Balkans.
The ideas expressed in this article are personal opinions and are not associated with any sponsors or business promotions.