Reading Time: 2 minutes
Hello! Welcome to As Drunk By Exotic Wine Travel, a weekly column where we feature wines that are worth noting. The reviews featured in this series may be written by either one or the both of us. The featured wines can be from obscure or well-known wine regions. We hope that these wine recommendations will keep you gastronomically curious and your palate invigorated!
Chardonnay in Serbia
While we are partial to wines made from indigenous varieties—and Serbia has a buzzworthy one called Prokupac—the high-quality Chardonnay in the country has captured our attention umpteen times at wine shows, classes, and restaurants.
Grown in most of the wine regions in Serbia, Chardonnay does exceptionally well in the country. We made that observation during our first trip to Serbia in 2016, and this belief has continued to strengthen over time. There are more than a handful of good examples from wineries like Aleksandrović, Belo Brdo, Bijelica, Janko, Lastar, Matalj, and Radovanović.
Serbian Chardonnay wines tend to show ripe, sweet fruit notes of melon, stone fruit, and sometimes tropical fruit. The good examples always achieve fresh acidity, round mouthfeel, and a finish of mineral note or salinity. The bad examples are usually the results of poor winemaking, such as hygiene issues and oxidation during the vinification process. A few Serbian Chardonnays also fail to charm because of over-oaking. French, Slavonian and Serbian—also a minute number of Hungarian— oak barrels are used in Serbia. We've tasted fine Serbian Chardonnays that underwent fermentation or aging in all of those oak types.
Serbia is only at the beginning of its modern winemaking timeline, but there are already many bright spots in the country.
Exotic Wine Travel's Choice:
Erdevik Omnibus Lector Chardonnay 2015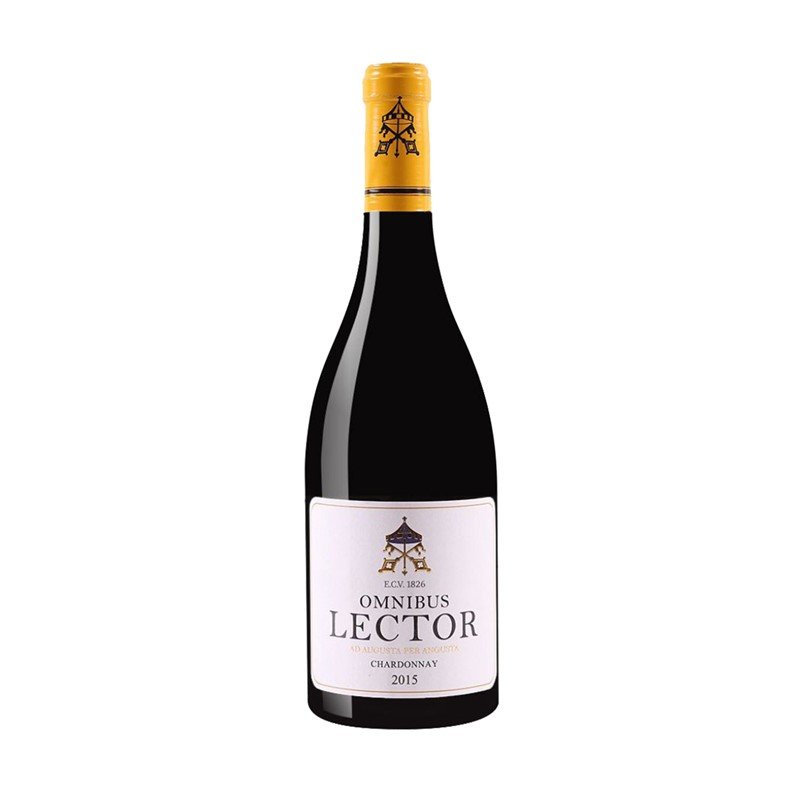 Nestled on the western slopes of the Fruška Gora hill in northern Serbia, Erdevik Winery is a new establishment that has taken over the compound of an old state-run cooperative during the Yugoslavian era. The Chardonnay grapes are planted on the right bank of the Danube river, in alluvial soil with layers of clay and limestone before reaching the fossilized remains of the Pannonian Sea. The grapes receive ample light from both the sun and the reflection of the Danube and enjoy cool air from the Fruška Gora range.
The Omnibus Lector 2015 is Erdevik's first attempt at barrel-fermented Chardonnay. It was fermented in 50% Hungarian and 50% Slavonian oak, medium toasted, 500-liter barrels. After aging, the wine was aged in the same barrels for six months on the lees. The wine has a prominent honeydew note along with hints of peach, apple, vanilla, and mineral. On the finish, the wine fleshes out with a dash of oak spice. The round mouthfeel settles down into a persistent, citrus-fresh finish. The Omnibus Lector is well-balanced and will evolve well for a few years.
90/100  (You can find out more about our scoring system on the START HERE page.)
Erdevik Omnibus Lector Chardonnay 2015 is available at Wine & More (EU-wide delivery). Use our discount code EWTWMVID for 10% off!
Check out our video Serbian Wine: The Most Experimental Region for our impressions on the wines of Fruška Gora.

(Go to 5:13 for our conversations on Erdevik Omnibus Lector Chardonnay)
---
You May Also Enjoy:
Serbian Fine Wine on Belgrade's Doorstep
Serbian Grand Cru on the Slopes of the Danube
Please note that the opinions expressed in this article are unsolicited and have not been paid for in any way by governmental bodies, enterprises, or individuals. We do not sell editorial content as that would destroy the legitimacy of our reviews and the trust between Exotic Wine Travel and its readers. On occasion, we extend the option of purchasing the wines we review or/and the products we spotlight. Some of these product links are set up through affiliate programs, which means Exotic Wine Travel gets referral credits if you choose to purchase these items via the links we provide.