Hungarian Wine: A Walk On The Wild Side
Reading Time: [est_time] There are a few can't miss places for wine lovers in Budapest and Könyvbár & Restaurant is one of them. Every time we pass through the city, we pay a visit to Könyvbár
Reading Time: 4 minutes
There are a few can't miss places for wine lovers in Budapest and Könyvbár & Restaurant is one of them. Every time we pass through the city, we pay a visit to Könyvbár (which translates to 'book bar'). It's located in District VII as is one of only two establishments listed on the Raisin Natural Wine App in Budapest.
The reason we frequent the restaurant is because of proprietor Mihály Lippai. He is passionate about wines, focusing on small producers within Hungary. We have tasted many wines here that are not available anywhere else in Budapest. Mihály leans toward natural wines, he carries labels from around the world but heavily features those from his homeland.
"There are some youngsters and curious makers who are ready to break the rules and move Hungarian wine forward. I believe this country is going to be better with this new generation," Mihály says.
It had been one year since I last visited the restaurant. After a 4-day press trip with hungarianwines.eu, I made a long-awaited return. It was great to see the cuisine had improved with a new chef. The dishes have traditional Hungarian flavors prepared and presented in a contemporary way. Another noticeable difference is the number of foreign wines on offer.
That evening, I wanted to focus on Hungarian producers (although there were a few international wines sprinkled in throughout the night). The number of small, high-quality producers in Hungary baffles me. While there isn't a big natural (minimal-intervention) wine movement in Hungary but there are several high-quality producers leading the charge. Some of these producers are already producing some knockout wines.
Exotic Wine Travel's Picks:
Bencze, 'Kék' 2017 – Balaton
Bencze is a small producer on the North Balaton shore. The Bencze Kék is made from the grape Kékbokator and it's an exciting wine. The nose confuses you because it is rather shy at first with a faint amount of yeast and yellow flower. However, the palate explodes with starfruit and intense salinity. Long, citrusy finish it has Riesling-like acidity. Score: 91/100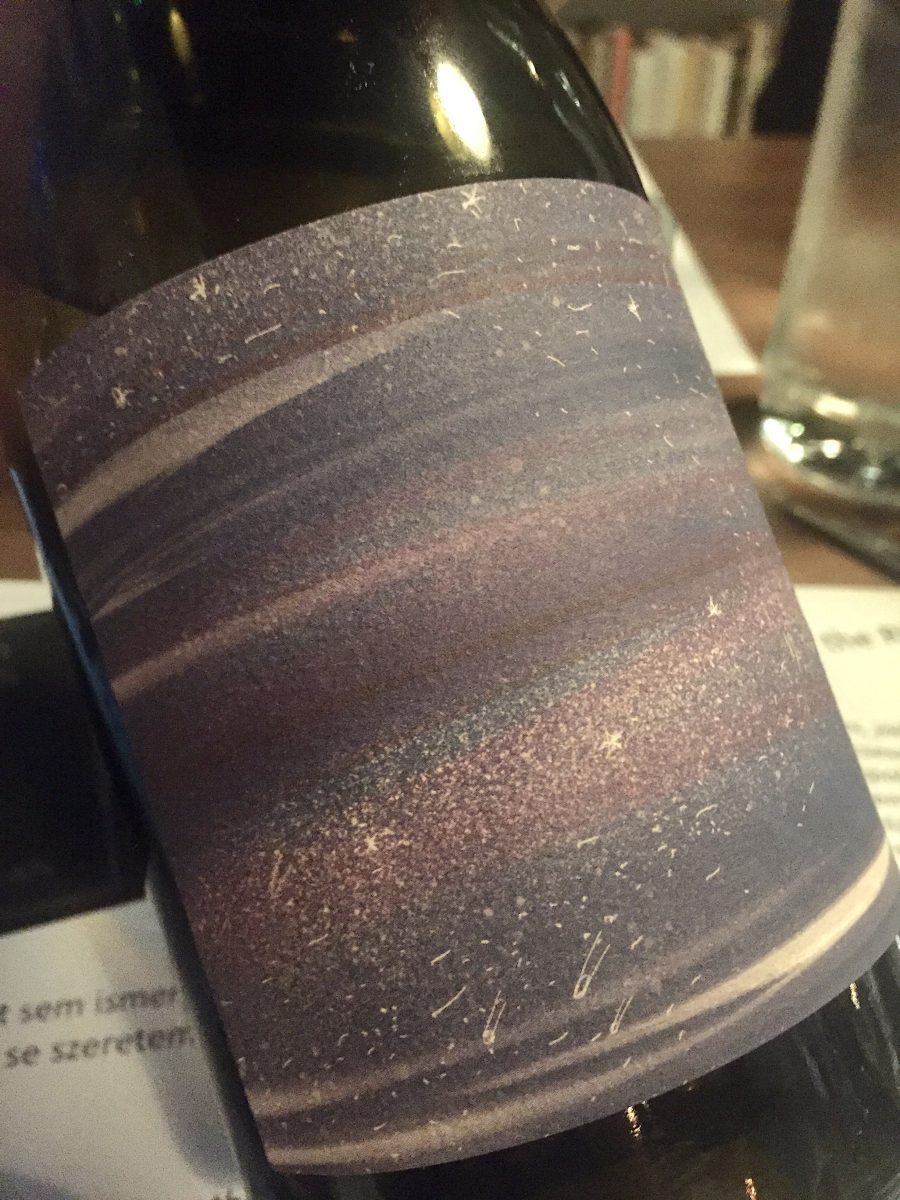 Sziegl Pincé, 'Kolostor Domb' Kadarka 2017 – Hájos-Baja
Sziegl is a small producer in the Hájos-Baja, which is not one of the more renowned regions in Hungary. We've been fans of their Kékfranks in the past but this is a step up in quality. The Sziegl 'Kolostor Domb' Kadarka is a made in tiny quantities – one barrel was produced.
There are notes of rhubarb, strawberry, pepper, and earth. This smells delicate and easy on the palate but it's full and rich in body. The mid-palate is silky and intense while the finish is peppery and long. Only 12% in alcohol, this is downright beautiful, light red wine. Score: 93/100
Grand vin de Barnag, Schmutzig 2018 – Balaton
Grand vin de Barnag is a tiny project started by a sommelier who produces small batches of wine in Balaton. This is Zweigelt aged in the barrel for 8 months. This is a light and earthy red wine. Notes of cherry, fall leaves, pepper, and caramel. This is a raw, juicy, and fruity natural wine. It smells like a conventional wine but tastes like natural wine. Tart acidity and low level of tannins. This is a name to keep your eye on. Score: 86/100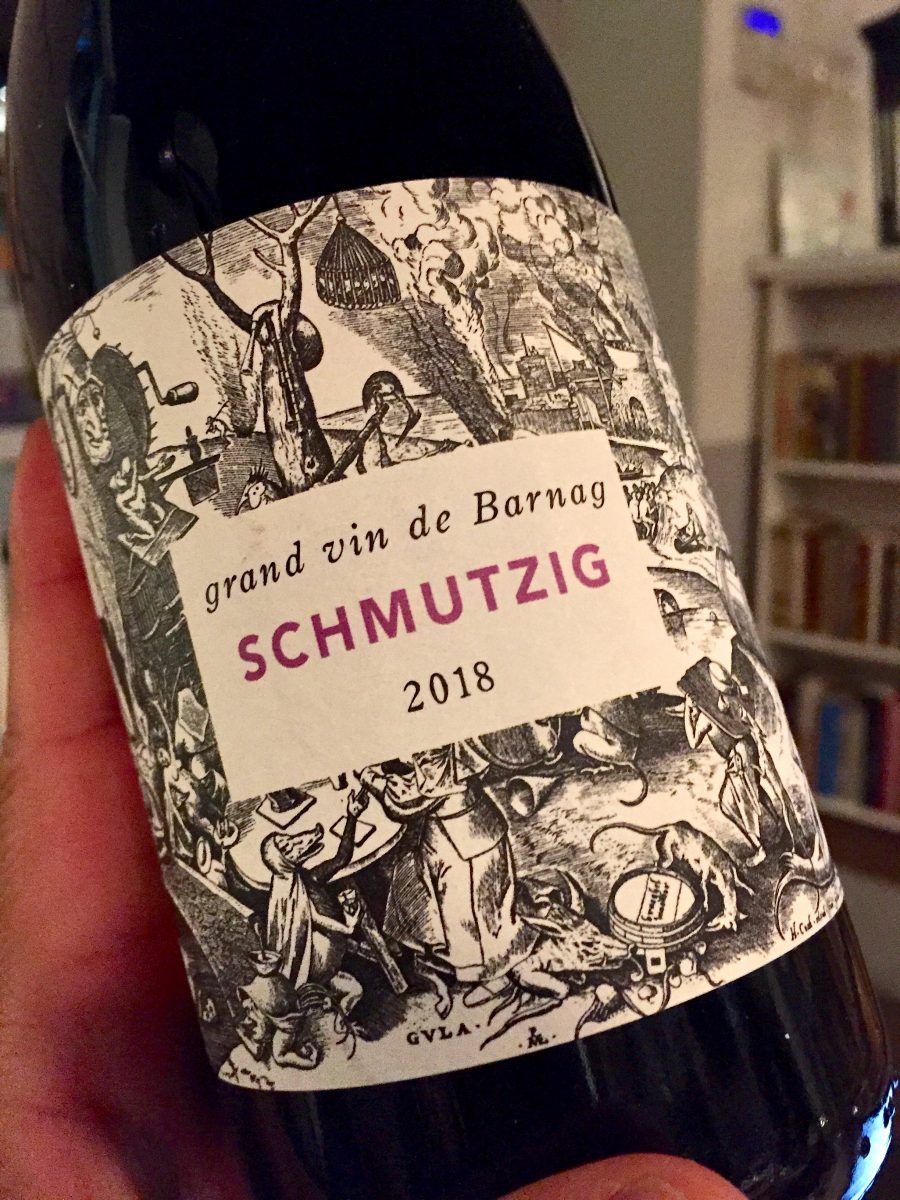 Organic, Cuvée Marie Vallis Rufus 2016 – Južnoslovenská (Slovakia)
Stefan Kasynik is a wizard in Južnoslovenská (South Slovakia). Like many winemakers in the region, he identifies himself as ethnically Hungarian. The Organic Cuvée Maria Vallus Rufus is a blend of St. Laurent, Andrée, Zweigelt, Blaufrankisch, and Alibernet. Crazy blend that is crazy complex and delicious. Notes of dark berry, cedar, pepper, and dried strawberry. This is juicy, medium-bodied and crazy complex. It has a lot of ripe red fruits with a touch of French stemminess to it. Score: 92/100
*Check out our article on the Organic Cuvée Marie Vallis Albus (orange wine).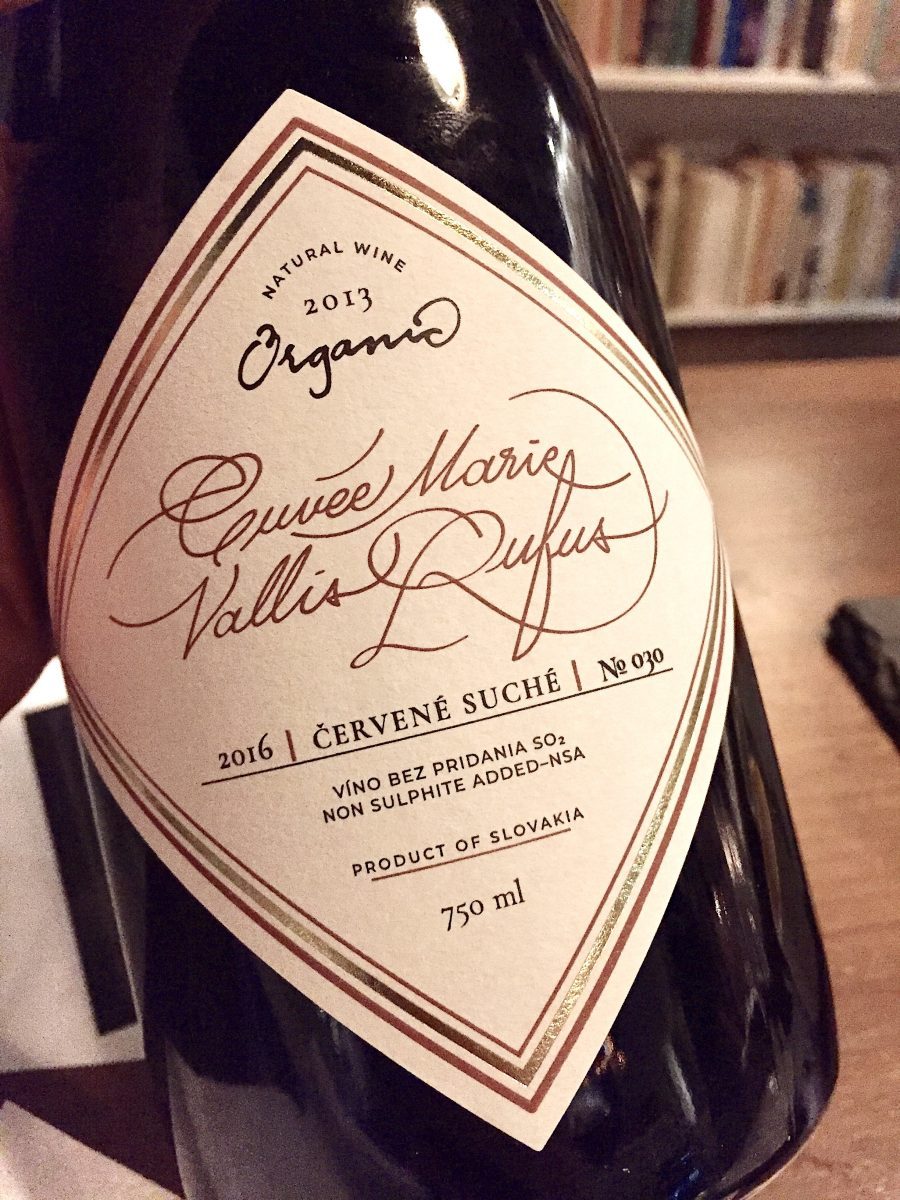 Grál Borpince, Pelzberg 2016 – Tolna
Grál Borpince produces beautiful wines in the Tolna region, which is adjacent to the more famous Szekszárd. The Grál Borpince Pelzberg is 100% Kékfrankos. Notes of juicy strawberry, fall leaves, earth, and pepper. This wine is red fruit-driven and has tons of delicious factor. Silky mid-palate with slightly grippy tannins and a long finish. Outstanding stuff. Score: 92/100
Ráspi, Kékfrankos Selection 2006 – Sopron
Ráspi is a big name in the region of Sopron, which is basically an extension of Austria's Burgenland. The Ráspi Kékfrankos Selection 2006 has an incredible nose with wax, fall leaves, mushroom, red fruit, and pepper. This is a true, cool-climate red. The age has rounded the palate on this wine. The tannins are developed and the wine has a beautiful spiciness to it. Long finish. Score: 92/100
Stumpf, 'Nagy-Eged Cuvée' Cabernet Franc Merlot 2015 – Egér
Stumpf Pincészet is a small producer in Egér constructing exciting wines with the help of Master Sommelier John Szabo. They producer several red wines from the Nagy-Eged Cru including a Bikavér, Kékfrankos, Pinot Noir, and this cuvée. The Stumpf 'Nagy-Eged Cuvée' Cabernet Franc Merlot is darker and richer than their other reds. It has a core of dark fruit that is held together with a tight frame of acidity and fine tannins. It's got a subtly spicy finish. I prefer their other reds a tad more but this is still a delicious wine. Score: 90+/100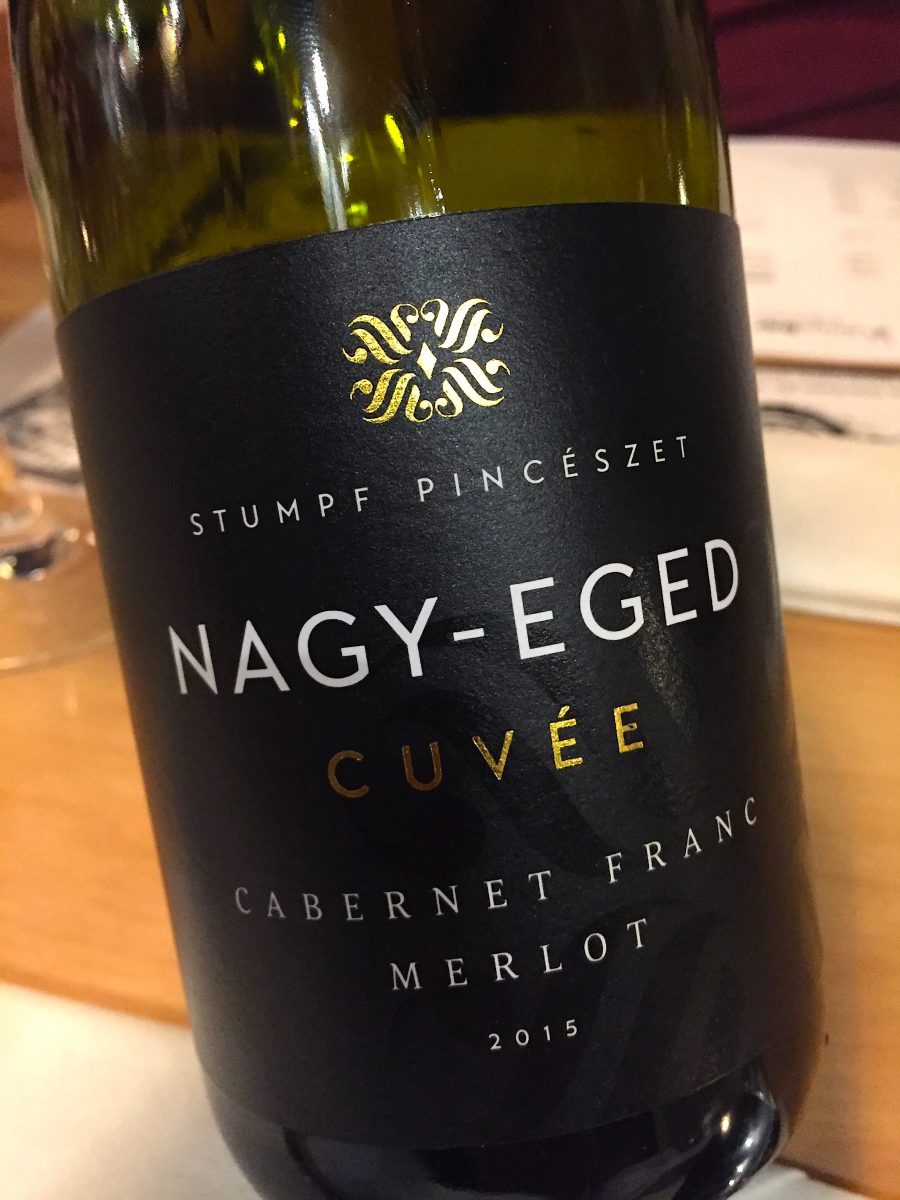 Királyudvar, Tokaji Aszú 6 Puttonyos 2000 – Tokaj-Hegyalja
Find or buy on Wine-Searcher.
Királyudvar is one of the legendary names in Tokaj and their 6 puttonyos is well regarded. The Királyudvar Tokaji Aszuú 6 Putonyos 2000 is dark in color from the bottle age. It has notes of caramel, lemon, natural gas fall leaves, coffee, and citrus peel. The wine is nutty, full-bodied, and rich. It's an old-school Tokaj with a long and fiery finish. Score: 95/100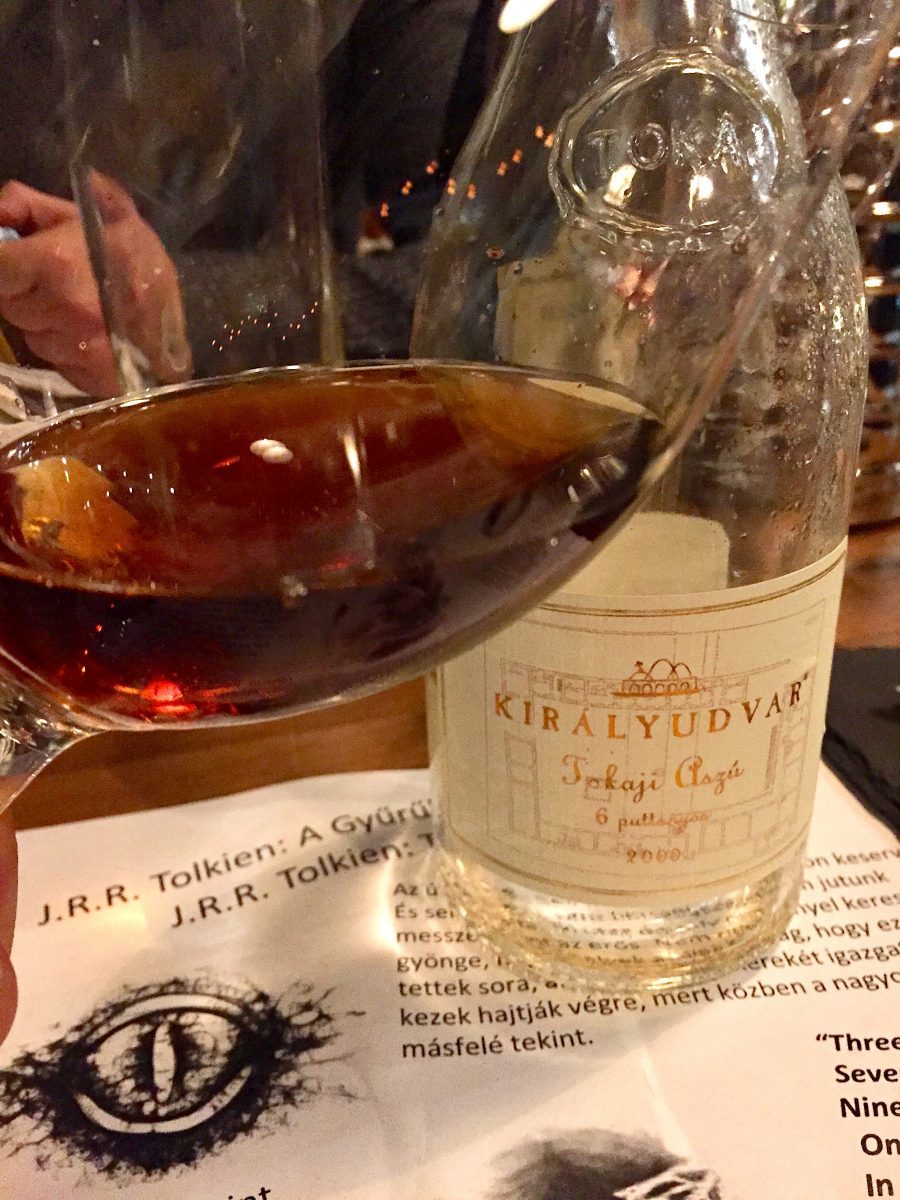 Bonus Vin Jeune
Bénédicte & Stéphane Tissot, Château-Chalon 2008 – Jura (France)
Find or buy on Wine-Searcher.
Ok ok, the Bénédicte & Stéphane Tissot Château-Chalon is not a Hungarian wine. This is a French wine from the Jura and a marvelous one at that. Vin Jeunes are wines aged under a thin layer of bacteria (flor) like Sherry. This has notes of almond, pear, white apple, caramel, and pepper. It's unique and full-bodied with lots of nuttiness on the palate. This complex wine finishes long and salty. The Bénédicte & Stéphane Tissot Château-Chalon is a true meditation wine. Score: 96/100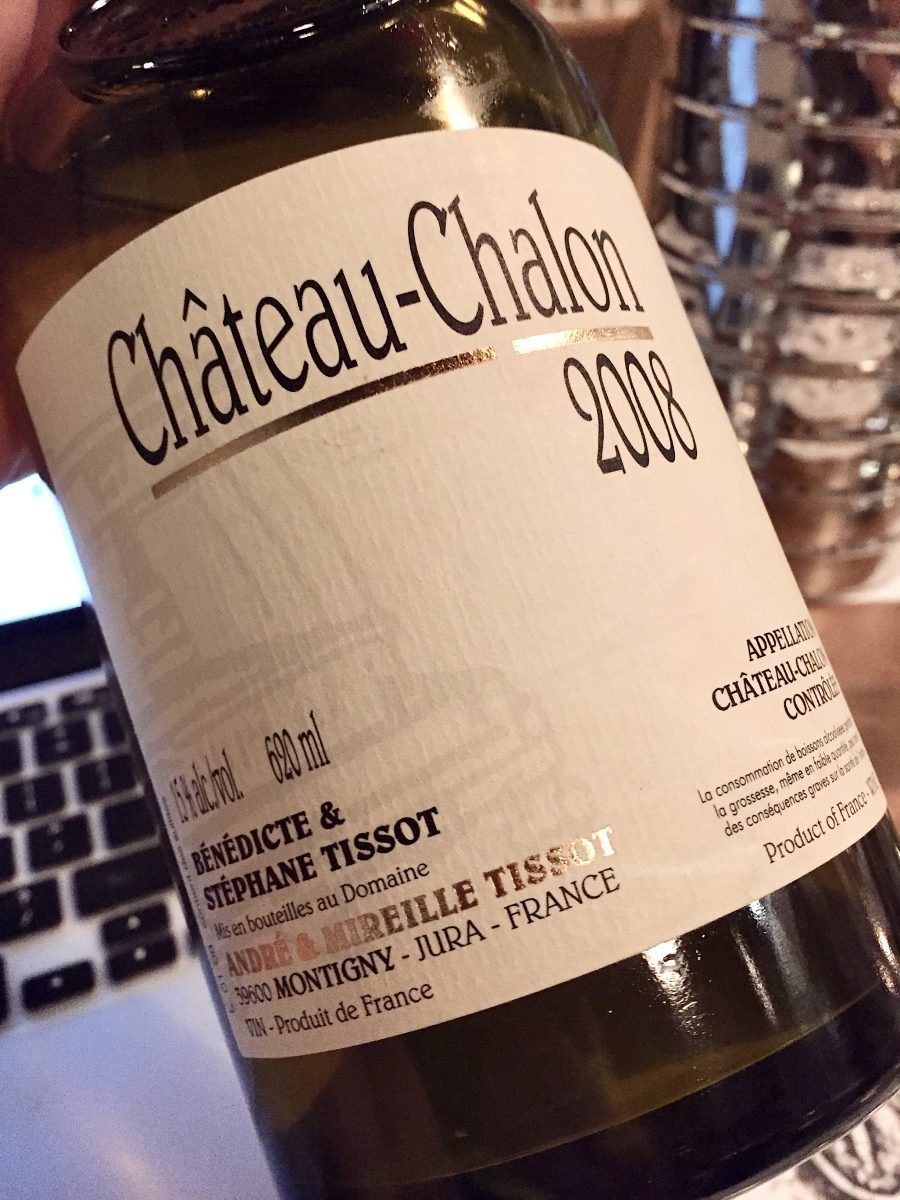 Do you like our content?
If you like our articles and videos, we'd love for you to be a part of our community on Patreon. The support from Patreon helps keep the content coming and you access to behind the scenes content. It also gives us the chance to get to know you better. Check out the Exotic Wine Travel Patreon page by clicking the photo below.

Do you want to learn more about Hungarian wine?
We're launching a Kickstarter for our fourth wine book Discover Hungarian Wine soon. Sign up to find out how you can be a part of it and receive a special edition, signed copy:
---
Thank you to KönyvBár & Restaurant who provided the tasting. Please note that the opinions expressed in this article are unsolicited and have not been paid for in any way by governmental bodies, enterprises, or individuals. We do not sell editorial content as that would destroy the legitimacy of our reviews and the trust between Exotic Wine Travel and its readers. On occasion, we extend the option of purchasing the wines we review or/and the products we spotlight. Some of these product links are set up through affiliate programs, which means Exotic Wine Travel gets referral credits if you choose to purchase these items via the links we provide.