Kabaj Cuvée Morel 2010
Reading Time: [est_time] Hello! Welcome to As Drunk by Exotic Wine Travel, a weekly column where we feature interesting wines that we encourage you to seek out. The reviews featured in this series may be written by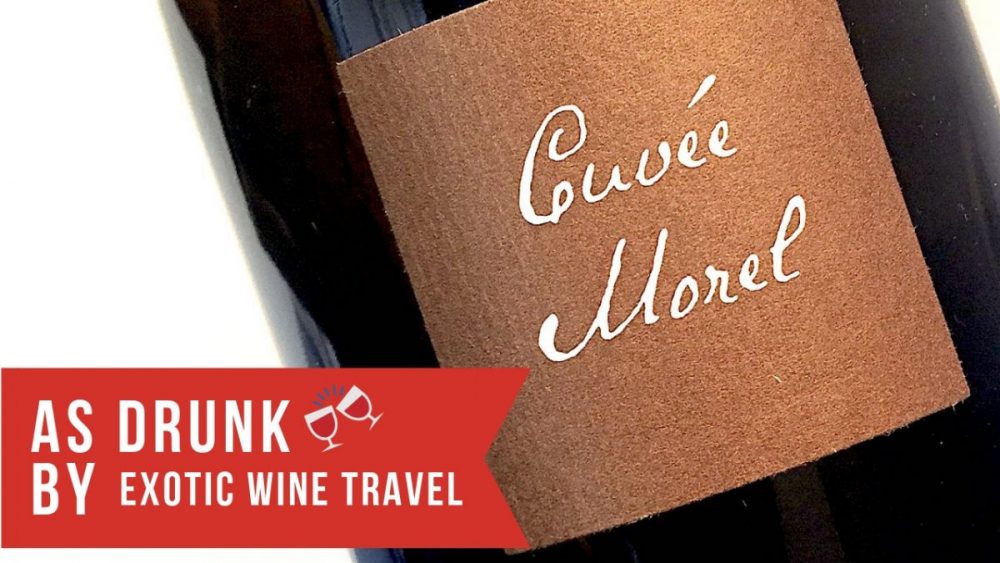 Reading Time: 2 minutes
Hello! Welcome to As Drunk by Exotic Wine Travel, a weekly column where we feature interesting wines that we encourage you to seek out. The reviews featured in this series may be written by either one or the both of us. The featured wines can be from obscure or well-known wine regions. We hope that these wine recommendations will keep you gastronomically curious and your palate invigorated!
Kabaj Cuvée Morel 2010
Jean Michel Morel is a Frenchman producing wine in Goriška Brda, Slovenia. He married his wife Katja and together in the 1990's they decided to start bottling Slovenian wines from her family estate. They produce mostly varietal wines and the whites are macerated for at least a few days and then aged in oak for two years. There are no "fresh" wines produced at Kabaj.
We first visited the estate in the summer of 2017 and walked away impressed with the wines. During the summer of 2018, we were in the area and decided to stop by for a second visit. Jean opened a combination of new vintages and archive wines. Three wines impressed us during this visit: the Kabaj Rebula 2009, Kabaj Rebula 2002, and a Bordeaux blend.
 

It's been a great 5-day #winetrip in #Slovenia. While we respect many producers of fresh #Rebula wine, the macerated and more oxidative style of Rebula is certainly more exciting to us. #slovenianwine #orangewine #kabaj #amberwine #ribollagialla #wino #goriskabrda #ifeelslovenia
Kabaj produces two reds, a varietal Merlot and a blend called Cuvée Morel. As far as Slovenian wine is concerned, Merlot is usually more exciting than Bordeaux blends. At Kabaj this often holds true, the Merlot is always juicy and delicious while the Cuvée Morel is more tannic and structured. We're not fans of the Cuvée Morel every vintage but this new release is something special.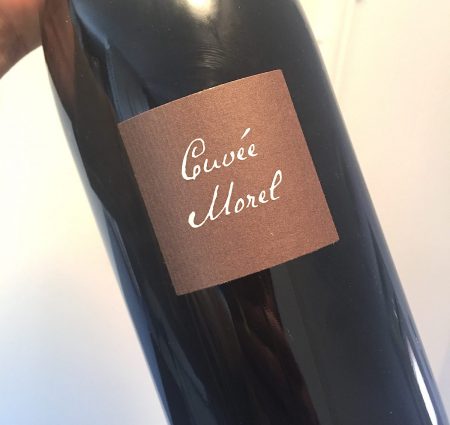 The Kabaj Cuvée Morel is a Bordeaux blend dominated by Merlot. It also contains Cabernet Sauvignon, Cabernet Franc, Petit Verdot which is aged in oak for at least three years before being bottled. It's full of black cherry, violets, black olive, and tobacco notes. It's medium bodied and rich fruit and firm tannins. This is has a slight lavender finish which adds to the complexity. This wine would cost a helluva lot more if it was a Bordeaux. Fantastic effort by Jean.  
90/100 (You can find out more about our scoring system on the Wine Rating page.)
The finest selection of
wines available at:

Shipping is available EU-wide and to the UK.
************
    Do you want to try Slovenian wines?    
If you're looking to savor the exquisite flavor of Slovenian wines, look no further than wineandmore.com. With an abundance of options from different winemakers, it's easy to find exactly what your palate desires. Not sure which bottle is best for you? Try out one of their curated wine cases and discover the perfect vintage for any occasion!
************
Want to learn more about wine?
Are you ready to discover the wonderful world of wines? Come join us at wineandmore.com and let's explore the incredible selection of delicious wines together! We can't wait to share our passion for wine with you!
The Kabaj Cuvée Morel was a sample. The opinions expressed in this article are unsolicited and have not been paid for in any way by governmental bodies, enterprises, or individuals. We do not sell editorial content as that would destroy the legitimacy of our reviews and the trust between Exotic Wine Travel and its readers.