Reading Time: 2 minutes
*UPDATE on 11, February 2019: The voting period for this is now CLOSED. Thank you for your support.
Exotic Wine Travel has made it to the final round of the Millésima Blog Awards 2019. Could we get your help to cross the finish line?
Last year, we submitted articles to the Millésima Blog Awards 2018 and were disappointed they did not become finalists. This year we were elated that two of Charine's articles and one of my videos were shortlisted in the 2019 edition of the competition. Twenty-five finalists in five categories were announced in January 2019. A panel of judges chose five winners from the finalists, which were announced on February 1st.
We thought that Charine's food & wine pairing article and my video had good chances to win. Unfortunately, neither of us were chosen by the jury. There is new life for us, the sixth winner of Millésima Blog Awards 2019 will be selected by public vote. The voting period is now and ends Sunday, 10 February 2019 at 11:59 pm (Central European Time), 5:59 pm (Eastern Standard Time).
VOTE for the sixth Millésima Blog Award Winner
All the Millésima Blog Award winners receive a trip to Bordeaux, France during the en-primeur 2019. It's one of the most important weeks in the wine industry. Both of us would love to attend, for our own education and to produce informative content for you. Although it's not possible for us to attend together this year, there is hope for one of us. It all depends on the vote. Could you lend us a helping hand? 
Millésima Blog Awards: Food & Wine Pairing
Charine has two articles that are shortlisted as finalists. We feel that her article about pairing food and wine is the better of the two. It's about a Tornai Szürkebarát (Pinot Gris) from Somló, Hungary paired with Indonesian stew from her childhood.
VOTE: You can vote for Charine's article "The Unlikely Partners: Somlói Wine and Indonesian Stew" by clicking on
Click on Charine TAN under the "Food + Wine Pairing Award" tab
Charine is also a finalist in the "Wine & Technology Award" with a piece on VinNatur. However, we feel like her food & wine pairing article is the best of the two.
You can read the article by clicking on the photo below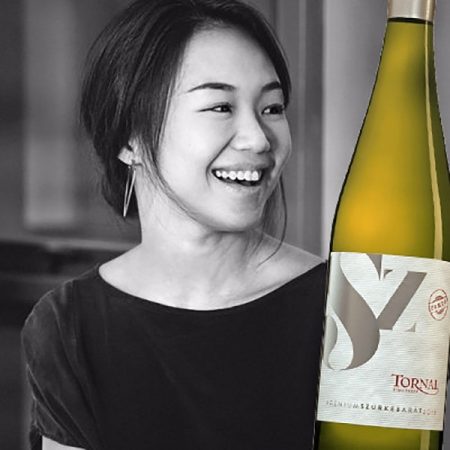 Millésima Blog Awards: Wine Image
My video about our trip to the Douro, Portugal was shortlisted under the wine image category. It is a four-minute highlight video of Port Wine Day 2018.
Vote: You can vote for Matthew's video "Port Wine Day, Portugal" by clicking on
Click on Matthew HORKEY under the "Wine Image Award" tab
You can view the Port Wine Day, Portugal video below
If one of us wins, you can expect coverage of Bordeaux on our site and/or social media channels. Thanks for taking the time to vote and more importantly, thanks for trusting us to bring you information about unique and exciting wines. There's plenty more to come in 2019, so be sure to follow us here on the site or on YouTube, Facebook, and Instagram.
Thanks for your help. Remember to drink adventurously, expand your palate, expand your mind!
---
Please note that the opinions expressed are our own and have not been paid for in any way. We do not sell editorial content as that would destroy the legitimacy of our reviews and the trust between Exotic Wine Travel and its readers. On occasion, we extend the option of purchasing the wines we review or/and the products we spotlight. Some of these product links are set up through affiliate programs, which means Exotic Wine Travel gets referral credits if you choose to purchase these items via the links we provide.