A Foodie\'s Guide To Bellagio, Como: Discovering The Best Restaurants
A trip to Bellagio, located in the stunning surroundings of Lake Como, Italy, can only be complete when you have savored the food offered in the town. As a foodie, you must be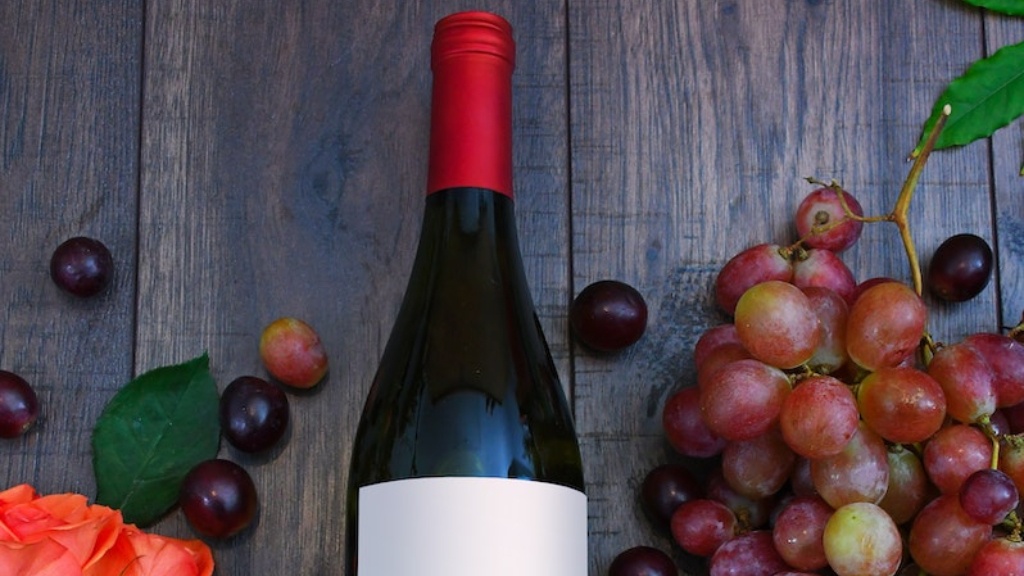 A trip to Bellagio, located in the stunning surroundings of Lake Como, Italy, can only be complete when you have savored the food offered in the town. As a foodie, you must be on the lookout for the best restaurants in the area. Bellagio, known for its natural beauty, has managed to preserve its magnificent landscape and also become a gastronomic paradise. In this foodie\'s guide, we take you through some of the best restaurants around Bellagio and what makes them stand out.
The Spice & Sugar Bakery
This is the perfect spot to start your day in Bellagio. Located on Borgo, The Spice & Sugar Bakery offers a wide range of Italian breakfast pastries, including brioches and croissants, all perfectly baked and served warm. You can either have a sit-down breakfast or grab a pastry on the go. The bakery also offers delicious cakes, pies, and traditional Italian desserts to satisfy your sweet tooth.
Ristorante Bilacus
The historic Ristorante Bilacus is located in Salita Plinio past the steps of the San Giacomo church. It is one of the oldest restaurants in Bellagio, and its traditional cuisine, as well as its location, make it a must-visit restaurant. The menu features a range of traditional Italian dishes, including lake fish and homemade pasta, all prepared with fresh local ingredients. The restaurant also offers a carefully selected list of local wines to pair with your meal.
Mistral Restaurant
If you are looking for a more upscale dining experience, then Mistral Restaurant will exceed your expectations. The restaurant is located on Via Roma and offers an exceptional view of the lake. The menu boasts of international cuisine, including seafood delicacies, meat, and vegetarian dishes served in a modern and elegant setting. Mistral is also renowned for its extensive wine list featuring exclusive Italian and international wines.
Milanos Tavern
Milanos Tavern is located on Salita Mella and offers a casual yet atmospheric dining experience. The restaurant features a beautiful outdoor terrace with breathtaking views of the lake. The menu includes traditional meat dishes, such as beef tagliata and grilled lamb chops, as well as fresh local lake fish served with roast potatoes or polenta. You can also enjoy the quality local wine and delicious dessert options.
La Punta Restaurant
La Punta Restaurant is located on Via Eugenio Vitali and offers an unforgettable dining experience with its unparalleled view of Lake Como. The cuisine is international, with innovation and creativity clearly evident in each dish. The friendly and knowledgeable staff will help you choose from the extensive wine list and guide you through your dining experience.
Veranda Restaurant
Veranda Restaurant, located at the Grand Hotel Villa Serbelloni, is the epitome of luxury dining. The majestic setting of the restaurant complements the fantastic Italian cuisine offered. The menu features traditional dishes prepared with seasonal ingredients by the restaurant\'s skilled chefs. The restaurant also boasts a sommelier who will guide you through the extensive wine list, showcasing some of the best Italian and international wines.
Salice Blu
Salice Blu, located on Via Per Lecco pays close attention to the fine details of every meal served. The Michelin-starred restaurant offers an exceptional dining experience, and the menu changes frequently, reflecting the kitchen\'s creativity and the use of seasonal ingredients. The restaurant has an impressive wine list with vintage bottles, which perfectly complement the exquisite food served.
In summary, Bellagio has no shortage of gastronomic delights. Whether you are looking for a casual dining experience or an upscale meal, Bellagio offers it all. The excellent service, quality ingredients, and stunning locations all contribute to the unique dining experience you will not forget. So, pack your bags, head to Bellagio, and try out some of the restaurants in this foodie\'s guide. Buon Appetito!
About Bellagio
Bellagio is a picturesque town located in the Como Province in the Lombardy region of Italy. It\'s considered one of the most beautiful towns in Italy, with its distinct architecture, stunning natural surroundings, and historical buildings. Bellagio is famous for its traditional cuisine, and the town is situated on the shores of Lake Como, providing fantastic water and mountain views.
The History of Italian Cuisine
Italian cuisine is renowned worldwide for its simplicity, freshness, and flavor. Italy\'s culinary history traces back to the ancient Romans, who introduced a diverse range of cooking methods and ingredients. However, Italian food, as we know it today, was shaped by historical events that enabled the cross-cultural exchange of culinary techniques and ingredients. Today, the traditional Italian cuisine varies from region to region, with each region having a distinct taste and culinary tradition.
The Importance of Wine in Italian Cuisine
Wine is a vital part of Italian cuisine, and Italy is one of the largest wine-producing countries in the world. In Italy, wine is considered a cultural product that is deeply rooted in the country\'s tradition and history. The wine culture is so strong that many of the country\'s excellent restaurants serve wine, paired with each dish, and sommeliers are trained to guide diners to choose the perfect wine for their meal.
The Rising Popularity of Michelin-Starred Restaurants
As the population\'s wealth and sophistication grow, fine dining, and upscale restaurants have become more popular. One of the ways Michelin, the French tire manufacturer, has recognized dining establishments\' excellence is by awarding highly sought after Michelin stars. Michelin-starred restaurants are known for their exceptional quality of food, innovative and creative menus, and outstanding service. With the increasing popularity of Michelin-starred restaurants, patrons are now willing to travel far and wide to indulge in the exceptional dining experiences they offer.
The Art of Naming Italian Dishes
One of the unique features of Italian cuisine, shared by food lovers worldwide, is in its naming. Italian recipes, as well as their names, differ from region to region, which means that they have a unique meaning in each area. The names of Italian dishes reflect their ingredients, purpose, and even how the dish is prepared. For example, lasagne means cooking pot, while puttanesca, referring to a prostitute way of life, translates to a \'saucy\' dish with the tomato sauce.