A Guide To Tuscany Wine Tasting Tours
Are you a wine enthusiast looking for a memorable experience? Look no further than Tuscany! Nestled in central Italy and known for its rolling hills and beautiful countryside, Tuscany is a wine lover\'s paradise. A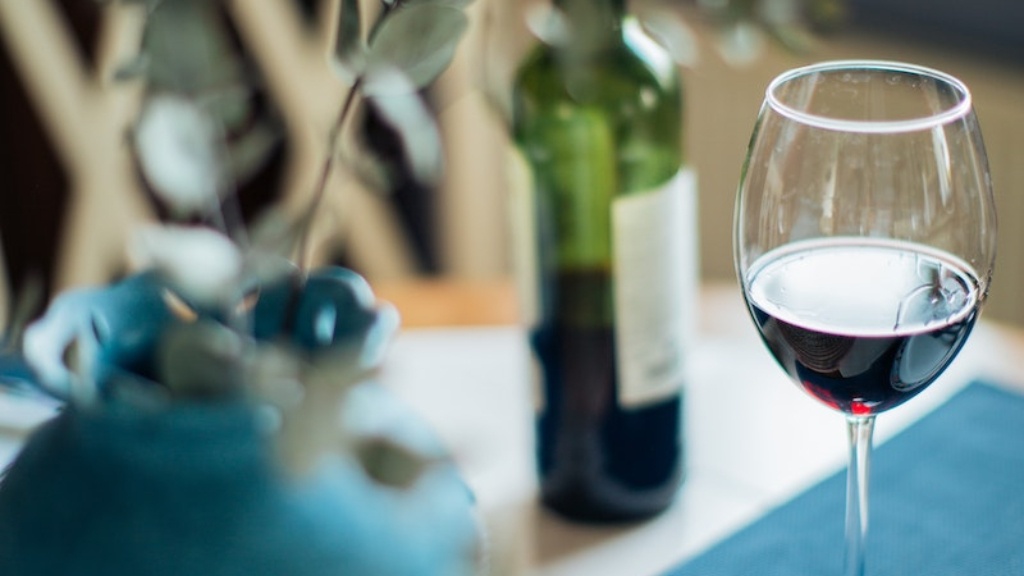 Are you a wine enthusiast looking for a memorable experience? Look no further than Tuscany! Nestled in central Italy and known for its rolling hills and beautiful countryside, Tuscany is a wine lover\'s paradise. A Tuscany Wine Tasting Tour is an excellent opportunity to indulge in some of the best wines, learn about their production, and enjoy breathtaking scenery.
Wine production in Tuscany has been around for centuries, with some of the oldest wineries dating back to the Etruscan era. The region has a diversity of soil types and microclimates, allowing for a wide range of grape varieties to flourish. Perhaps the most famous Tuscan wine is Chianti, made from the Sangiovese grape, which is a staple of the region. However, there are many other notable wines to discover, such as Brunello di Montalcino, Vino Nobile di Montepulciano, and Super Tuscans.
Planning a Tuscany Wine Tasting Tour can be overwhelming, with so many options to choose from. Hiring a tour guide is a wise investment. Guides are knowledgeable about the region and can provide valuable insights into the history, culture, and winemaking process. They can also take you to lesser-known wineries that produce excellent wines, but may not be as well-known as some of the bigger names.
A typical tour will take you through a series of wineries, where you will have the opportunity to sample different wines and learn about their unique characteristics. In addition to wine tastings, many wineries offer tours of their cellars and vineyards, giving you a glimpse into the winemaking process. You will learn about everything from the grape harvest to the bottling process.
The best time to visit Tuscany for a wine tour is during the fall. September and October are the months of the grape harvest, and the region is abuzz with activity. You can watch as the grapes are harvested, and the wine is made. The weather during this time is cooler, making it more comfortable to explore the vineyards and wine cellars. It\'s also worth noting that many wineries close for a period during the winter months, so plan accordingly.
How to Choose the Right Tour
When choosing a wine tour, it\'s essential to consider your interests and preferences. Some tours cater to wine experts and enthusiasts, while others are geared toward beginners. Here are some factors to keep in mind:
Group Size: Do you prefer a small, intimate tour or a larger group? Smaller tours may be more expensive, but they offer a more personalized experience.
Winery Selection: Are there specific wineries you want to visit? Some tours may only visit popular, larger wineries, while others offer a more diverse selection.
Duration: How long do you want the tour to last? Most tours are half-day or full-day, but some can last for several days.
Transportation: Will you be driving yourself, or does the tour company provide transportation? If the tour company provides transportation, do they use private vehicles, or are you sharing a bus with other tour groups?
The Dos and Don\'ts of Wine Tasting
If you\'re new to wine tasting, it can be daunting. Here are some tips to help you make the most of your experience:
Do Bring Your Own Glass: Some wineries may provide glasses, but it\'s always a good idea to bring your own to ensure a quality tasting experience.
Don\'t Wear Perfume or Cologne: Strong scents can interfere with your ability to taste and smell the wine properly.
Do Ask Questions: Winemakers and tour guides are happy to answer questions about the wine and the winemaking process.
Don\'t Overdo It: Limit your tastings to two or three wines per winery. Drinking too much can dull your senses and ruin the experience.
The Benefits of Wine Tasting
Wine tasting offers more than just the opportunity to try new wines. It\'s also an excellent way to learn about the history and culture of the region. Many wineries are family-owned and operated, with a long history of winemaking. Tasting the wines and learning about the winemaking process provides insight into the heritage and traditions of the region. Additionally, wine tasting is a social activity that can bring people together and create lasting memories.
Tips for Planning the Perfect Tuscany Trip
Planning a trip to Tuscany can be overwhelming, especially if it\'s your first time. Here are some tips to help you plan the perfect trip:
Plan Ahead: Tuscany is a popular tourist destination, especially during peak season. It\'s essential to book accommodations, tours, and transportation in advance to avoid disappointment.
Explore Beyond Wine Tasting: While wine tasting is a must-do activity in Tuscany, there is so much more to explore. Take a cooking class, go on a hot air balloon ride, or visit one of the many historical sites in the region.
Get Off the Beaten Path: Tuscany is full of hidden gems, from small wineries to charming villages. Venture beyond the tourist hotspots to discover the true beauty of the region.
Immerse Yourself in the Culture: Tuscany has a rich cultural heritage, from traditional cuisine to art and architecture. Take the time to learn about the history and culture of the region, and engage with the locals.
Conclusion
A Tuscany Wine Tasting Tour is a once-in-a-lifetime experience that offers so much more than just trying new wines. It\'s an opportunity to learn about the history, culture, and traditions of the region, and to create lasting memories. With so many options to choose from, it\'s essential to plan carefully and choose a tour that meets your interests and preferences. So, what are you waiting for? Book your Tuscany Wine Tasting Tour today and experience the best that the region has to offer.