Best New Aspen Restaurants
[vc_row][vc_column][vc_column_text] Aspen is known as a winter wonderland for skiing enthusiasts, but it has recently become a foodie haven with new restaurants popping up across the town. This article will explore the newest additions to the Aspen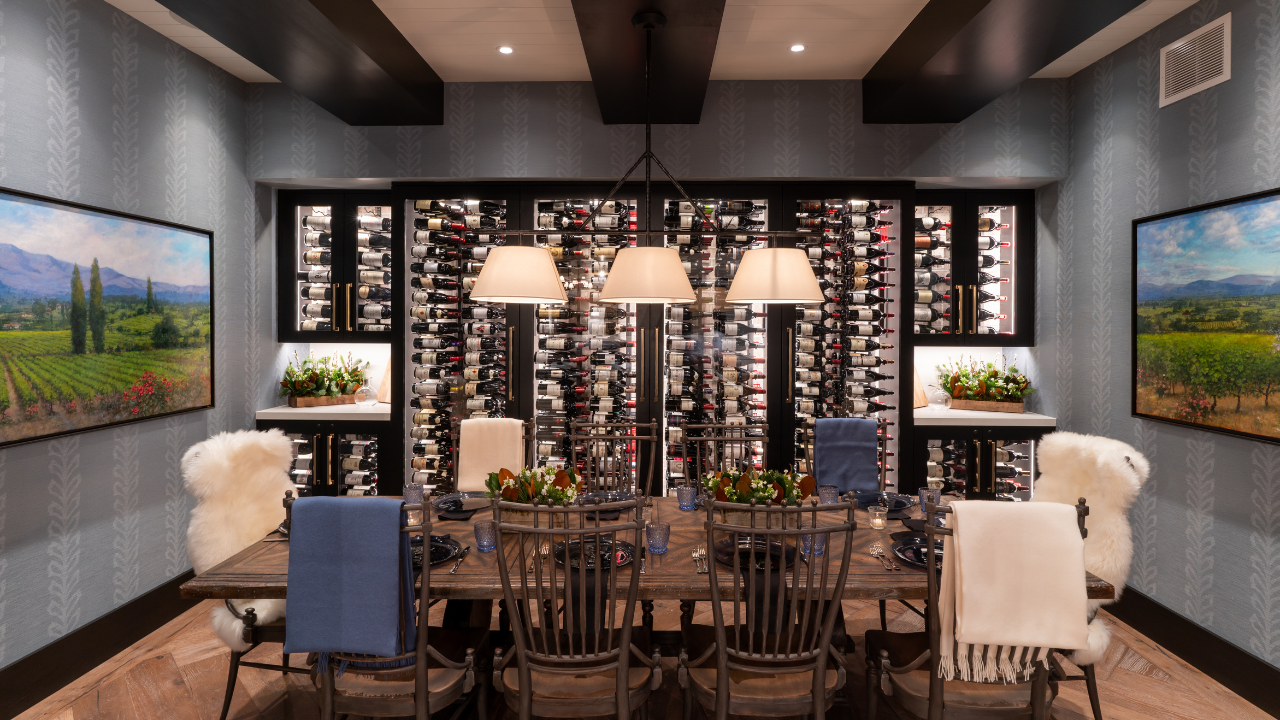 Aspen is known as a winter wonderland for skiing enthusiasts, but it has recently become a foodie haven with new restaurants popping up across the town.
This article will explore the newest additions to the Aspen culinary scene and what sets them apart from the rest!
Our curated list features some of the hottest spots in the Aspen dining scene that have quickly become local favorites, as well as those that are rapidly gaining popularity.
Whether you're in the mood for a classic dish or something entirely unique, these restaurants will satisfy your cravings and leave you with an unforgettable culinary experience.
Best new Aspen restaurants
Aspen's dining scene is a culinary delight not to be missed! With an array of restaurants catering to every taste, the town's culinary landscape can rival those of larger cities. From classic downtown eateries to new establishments, Aspen has something for everyone.
Join 8-Days Tour of National Parks in Colorado
The eclectic variety of available eats is one of the town's biggest draws. Not only do visitors have access to world-class cuisine, but they also have the opportunity to experience new and exciting dishes. These new dining spots quickly establish themselves as some of the best restaurants in Aspen to enjoy a great meal after a day of activities in and around the area.
The town's dining scene is diverse, with something for every palate. Those seeking a refined and elegant experience can choose from many upscale restaurants offering creative and innovative menus. For those looking for a more casual atmosphere, Aspen has a variety of laid-back cafes, bistros, and pubs, each with its unique style and flavor.
Experience Private Pikes Peak Country And Garden of the Gods Tour from Denver
One of the hallmarks of Aspen's culinary scene is the emphasis on fresh, local ingredients. Many of the town's top chefs work closely with local farmers and artisans to source the freshest and most flavorful ingredients. This focus on quality is evident in the exceptional cuisine served in Aspen's top restaurants.
Aspen's dining scene is not limited to just one type of cuisine. The town offers an array of culinary traditions, including American, Italian, French, Japanese, Mexican, and more. This diversity means visitors can sample various flavors and dishes, creating an exciting and memorable dining experience.
1. The Wild Fig
If you're looking for a charming and inviting restaurant in the heart of Aspen, look no further than The Wild Fig. This Mediterranean-inspired eatery, located on East Hyman Avenue, is Aspen's only brasserie, bringing the flavors of France, Italy, Spain, and Greece to your fork. With its warm decor, white French subway tiled walls, burgundy red banquettes, and marble top bar, The Wild Fig is quickly became one of Aspen's hot spots.
Private Car Service from Aspen or Snowmass to Denver Int'l Airport
Husband-and-wife duo Craig and Samantha Cordts-Pearce own the local favorite restaurant. The restaurant's ambiance is reminiscent of a European brasserie, with dim lighting and a menu written on mirrors. However, the focus is on substance rather than flash, and the inventive dishes are a testament to this.
The menu at The Wild Fig is inspired by Mediterranean cuisine and features dishes like grilled octopus, lamb chops, chicken paillard, and mussels. However, the pastas are what really stand out.
Join Aspen's Past to Present Historic Tour
The Wild Fig is only open for dinner and offers both dine-in and takeaway options, making it the perfect spot for a pre-show meal before catching a performance at the nearby Wheeler Opera House.
2. Taikun Sushi
Aspen has always been a foodie's paradise, with its various restaurants offering diverse cuisines. The culinary scene in this picturesque town just got even more exciting with the addition of Taikun Sushi, the newest premium omakase experience restaurant.
Experience Aspen's Off the Beaten Path Tour
With locations in various cities, including New York, LA, and Charleston, Taikun Sushi has made its mark in the culinary world. And now, with its new location in Aspen, locals and visitors alike can enjoy a world-class dining experience.
After a successful pop-up at the Marble Bar at the Aspen Residences last summer, New York-based Taikun Sushi announced partnering with Hotel Jerome on an omakase experience in the Bad Harriet bar.
At Taikun Sushi Aspen, the highlight of the menu is the 13-course omakase dinner experience led by Chef Kei Yoshino and his team. The restaurant sources only the finest international and domestic ingredients, ensuring every dish is of the highest quality. The omakase menu includes an array of sushi and sashimi courses and other delicacies. The offerings change regularly based on the availability of ingredients, so you can expect a new experience every time you dine at Taikun Sushi Aspen.
Join Aspen's DarkSide Ghost Tour
One of the unique features of Taikun Sushi Aspen is the open kitchen, where diners can watch Chef Kei Yoshino and his team prepare the dishes right before them. This adds to the experience and provides an opportunity to learn more about the culinary techniques and ingredients used in each dish. To ensure that you don't miss out on this exceptional dining experience, it's best to book in advance. 
In conclusion, Taikun Sushi Aspen is a must-visit restaurant for anyone who loves sushi or wants to experience a premium dining experience in Aspen. With its exclusive setting, exceptional menu, and outstanding service, Taikun Sushi Aspen promises an unforgettable culinary adventure!
3. PARC Aspen
Aspen, Colorado, has always been known for its world-class ski resorts and breathtaking mountain views, but in recent decades, it has also become a foodie destination. The newest addition to Aspen's food scene is PARC Aspen, a restaurant located in downtown Aspen that opened its doors in 2022. PARC Aspen is committed to revitalizing the local dining scene by offering locally sourced, seasonally curated dishes in a modern, chic farmhouse restaurant and bar.
Check Private Eagle County Regional / Vail Airport Transfer to Aspen
Owned by Maryanne and Harley Sefton, PARC Aspen offers three levels of dining and an extensive wine list. PARC Aspen's menu features Aspen seasonal cuisine, contemporary American cuisine with a euro-french flair. The focus is on local, fresh, and organic ingredients; the dishes are innovative and curated. The menu changes seasonally, so there's always something new and exciting to try.
The restaurant's extensive wine list complements the dishes served, and the French-focused selection includes over 1300 varieties of local and domestic wines. Whether you're a wine connoisseur or want to try something new, PARC Aspen has something to offer.
Join Photographer and Professional Photoshoot in Aspen
PARC Aspen offers a cozy atmosphere with knowledgeable and friendly staff. Grab a stool at the modern locals' bar and bump elbows with ski pros and local legends alike, or cozy up at one of the banquettes in the contemporary finer dining room for a more intimate experience. The private dining room and patio are also available for a unique and memorable dining experience.
In conclusion, PARC Aspen is a must-visit destination for anyone looking to experience the best of Aspen's dining scene. With its focus on locally sourced, seasonally curated dishes and extensive wine list, PARC Aspen will leave a lasting impression on anyone who dines there!
4. Almresi Aspen
Nestled in the heart of Aspen, Almresi Aspen is a charming ski cottage-inspired restaurant that transports diners to the picturesque villages of the European Alps. The restaurant is renowned for serving authentic European cuisine, including fondue, wiener schnitzel, spätzle, and an extensive wine list.
Join Half Day Rocky Mountain Escape
The restaurant's decor features traditional Alpine elements such as antlers, cowbells, and vintage skis, which create a cozy and warm atmosphere. The staff is friendly and attentive, ensuring a memorable dining experience for every guest.
In addition to its regular dining services, Almresi Aspen also offers catering services for private events, including weddings and corporate events. The restaurant's experienced catering team can help you create a customized menu for your event's unique requirements.
Experience 105-Mile Colorado Canyon Supercar Driving
For those looking to explore what Almresi offers, there is also Almresi Vail, a sister restaurant in Vail. Almresi Vail's similarly cozy, mountain-inspired atmosphere serves the same authentic European cuisine as its Aspen counterpart.
In conclusion, if you want a delicious meal in a cozy and inviting atmosphere, Almresi Aspen is the perfect choice. With its traditional Alpine decor, authentic European cuisine, and excellent service, Almresi Aspen is a dining experience you won't forget.
5. Madame Ushi Aspen
For a unique dining experience in downtown Aspen, Madame Ushi is a must-visit destination. This Japanese restaurant is located on Hyman Avenue, surrounded by a collection of upscale shops, one-of-a-kind restaurants, and historical landmarks.
Join Private Rocky Mountain National Park from Denver and Boulder
After a day on the slopes or a relaxing massage, Madame Ushi is the perfect place to unwind with an upscale dinner and creative cocktails. The restaurant's hand-painted walls, sleek green velvet chairs, and warm table lamps provide a stunning ambiance that sets the mood for an exceptional dining experience.
Madame Ushi's open bar is a focal point that attracts, watching the talented bartenders create crafted cocktails with unique ingredients. The menu is curated with Japanese-influenced dishes and a few surprises, such as chicken and waffles. The restaurant offers a great selection of nigiri, sashimi, and classic steak cuts. The well-versed sommelier is always on hand to recommend a wine pairing that complements the flavors of your dishes.
Experience 35-Mile Colorado Canyon Supercar Driving
The restaurant's menu offers a wide variety of steaks, mains, and sides. Madame Ushi is known for its high-quality sushi, with fish flown in worldwide and wagyu beef sourced from select farms. The Chrome Hearts Roll has gained attention for its unique flavors and ingredients, including torched wagyu beef, caviar, and edible gold flakes.
The restaurant's elegant and refined decor matches its impeccable service, making it a popular destination for Aspen's elite crowd since its opening. Madame Ushi should be at the top if you're looking for a new Japanese dining experience.
Aspen's culinary history
Aspen's food scene has come far from its humble beginnings as a mining town. In the late 1800s, the town's restaurants were limited to boarding houses and saloons, serving basic meals to miners and locals. It wasn't until the 1940s that Aspen emerged as a destination for fine dining.
One of the oldest restaurants in town, The Red Onion, opened its doors as a saloon in 1892, but in the 1940s, it transformed into a restaurant, serving classic American cuisine and famous for its burgers. The restaurant still operates today and has become a symbol of Aspen's rich culinary history.
In the 1960s and 1970s, Aspen became a hub for the rich and famous, and its food scene continued to thrive. Restaurants like The Little Nell and The Hotel Jerome gained popularity among high-end clientele. The Little Nell, in particular, became a celebrity hotspot, with the likes of Robert De Niro and Michael Douglas among its regulars.
Aspen's food scene has evolved into a unique blend of old and new restaurants, showcasing the town's culinary ingenuity. While many old-school eateries like The Red Onion and The Hotel Jerome still attract visitors with their timeless charm, newer restaurants like Matsuhisa Aspen, run by acclaimed chef Nobu Matsuhisa, offer innovative cuisine that fuses Japanese and Peruvian flavors.
Private Car Service from Aspen or Snowmass to Denver Int'l Airport
Aspen's food scene is not just about high-end dining; it also offers plenty of options for budget-conscious visitors. From casual burger joints and pizza places to food trucks and coffee shops, there is something for everyone in Aspen.
What sets Aspen's food scene apart is its commitment to using locally sourced, seasonal ingredients. Many restaurants work closely with local farmers and producers to create menus celebrating the region's bountiful produce, meats, and cheeses. Visitors can savor the taste of Aspen's vibrant food culture by attending festivals like the Aspen Food & Wine Classic, showcasing the best culinary offerings.
In conclusion, Aspen's food scene has come a long way since its early days as a mining town. Today, it offers a unique blend of old and new, high-end and casual, highlighting the town's culinary history and innovation.
Sustainability in Aspen's culinary scene
Aspen has long been a culinary destination for food lovers, but in recent years, it has also become a leader in sustainable dining practices. From sourcing ingredients from local farms and ranches to growing produce on-site, the town's restaurants are making conscious efforts to reduce their environmental impact while still delivering exceptional dining experiences.
Element 47, located in the luxurious Little Nell hotel, also prioritizes sustainability in its menu. Executive Chef Matt Zubrod works closely with local farmers to create seasonal menus that feature ingredients at the peak of their freshness. The restaurant's wine list is also carefully curated to showcase organic, biodynamic, and sustainable wineries.
Experience Red Rocks Amphitheatre and Golden 4 Hour Driving Tour
But perhaps the most impressive example of sustainable dining in Aspen is SO, the rooftop restaurant at the Aspen Art Museum. This unique eatery grows its own produce on the roof, using hydroponic towers to cultivate herbs, vegetables, and even edible flowers.
The restaurant's executive chef, Noah Price, incorporates these fresh ingredients into his dishes, resulting in vibrant, flavorful plates that showcase the potential for sustainable practices in the culinary industry.
SO's commitment to sustainability doesn't stop at its rooftop garden. The restaurant uses only biodegradable and compostable packaging, utensils, and straws, and has eliminated single-use plastic bottles in favor of glass bottles that can be reused or recycled. By embracing sustainable practices from top to bottom, SO is setting a new standard for environmentally responsible dining.
Aspen's culinary scene has always been known for its exceptional cuisine, but now it's also gaining recognition for its commitment to sustainability. By sourcing ingredients from local farms, curating sustainable wine lists, and even growing produce on-site, Aspen's restaurants are proving that fine dining and environmental responsibility can go hand in hand.
These efforts not only benefit the planet but also enhance the dining experience, creating dishes that are fresh, flavorful, and conscious of their impact on the world.
The food festival in Aspen
Aspen's FOOD & WINE Classic is an eagerly awaited occasion for foodies. It offers a diverse array of activities, including cooking demonstrations, wine tastings, and food competitions, all of which guarantee an unforgettable culinary experience.
The festival is renowned for bringing together the finest chefs from across the country, who display Aspen's culinary excellence with their outstanding creations. It is an event not to be missed by anyone who loves to explore new flavors and savor the best of the culinary world.
Conclusion
Aspen culinary scene is thriving, with new restaurants and food trends emerging every year. Aspen's new restaurants blend classic and innovative dishes, reflecting the town's culinary diversity.
Visitors can enjoy refined and elegant experiences or laid-back and casual atmospheres in equal measure. With the continued focus on sustainability and local ingredients, Aspen's culinary scene is poised to continue thriving for years to come.
In conclusion, Aspen's food scene offers a culinary experience that rivals that of larger cities. With an eclectic variety of available eats, an emphasis on fresh and local ingredients, and a diverse range of culinary traditions, Aspen has something to offer for every palate.
Whether you're seeking a gourmet meal or a casual bite, Aspen's food scene is a year-round destination that is sure to delight and impress.
*Please note that some links are set up through affiliate programs, meaning Wine travel gets referral credits if you purchase these items via our links at no additional cost to you.