Best Wine Tours In Adelaide, Australia
Adelaide, Australia is renowned for its exceptional vineyards and magnificent wine tours. With so many options to choose from, it can be quite daunting to find the perfect wine tour to suit your taste buds.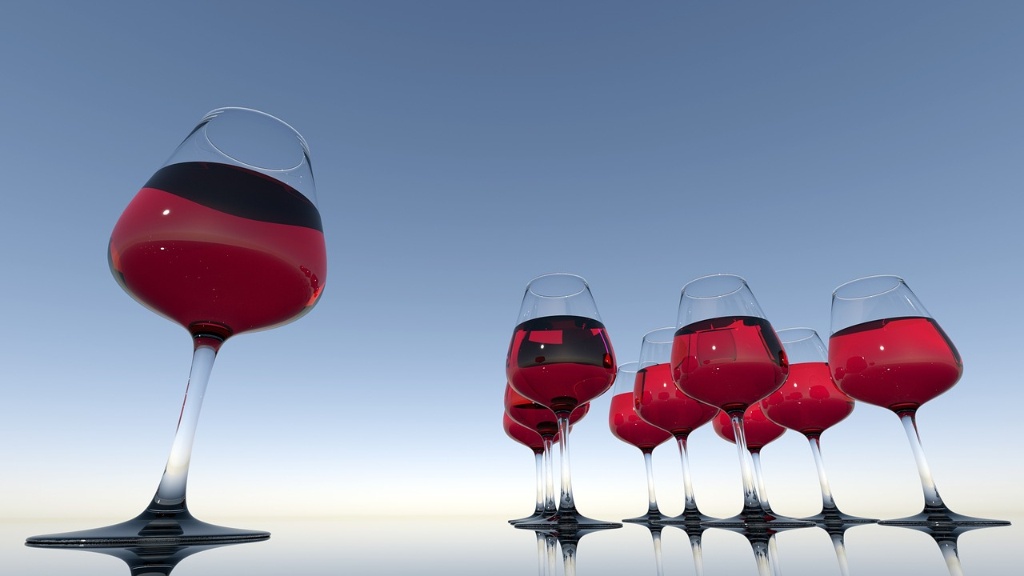 Adelaide, Australia is renowned for its exceptional vineyards and magnificent wine tours. With so many options to choose from, it can be quite daunting to find the perfect wine tour to suit your taste buds. Here, we have composed a supreme guide to disclose the best wine tours in Adelaide, Australia.
Adelaide is home to a plethora of sublime wine regions, namely the Barossa Valley, Adelaide Hills, McLaren Vale, Coonawarra and Clare Valley. These regions all have their unique, remarkable features, and attributes that make them stand out.
The best way to explore these regions and taste some of the finest wines, is to experience a wine tour. Some of our most favoured wine tours include the following:
Barossa Valley Wine Tour
The Barossa Valley is Australia\'s most prominent winemaking region and is situated only an hour drive away from Adelaide\'s CBD. The Barossa Valley Wine Tour is the perfect way to immerse yourself in the cultural heritage and historic charm of the region while enjoying scrumptious wine tastings. On the tour, you will visit some of the most renowned wineries in the valley, such as Penfolds, Jacob\'s Creek and Yalumba.
Adelaide Hills Wine Tour
The Adelaide Hills, situated only a short drive from Adelaide\'s city centre, offers some of the most stunning views of South Australia, coupled with delicious wines. The Adelaide Hills Wine Tour is a perfect way to experience the cool-climate wine region and taste some of the exceptional wines produced in the area. The tour offers tastings at local favourites such as Shaw and Smith, Golding Wines and Hahndorf Hill Winery.
McLaren Vale Wine Tour
McLaren Vale, situated only a 40-minute drive from Adelaide, boasts an extensive range of wineries producing world-class wines. The McLaren Vale Wine Tour offers some of the most exotic and vibrant wines, along with a pleasant ambiance. Wineries included in the tour are D\'Arenburg, Wirra Wirra, and Coriole Vineyards.
Clare Valley Wine Tour
The Clare Valley, known for its spectacular countryside scenery, is only a two-hour drive from Adelaide. The Clare Valley Wine Tour offers a fascinating experience through the picturesque valley, with wine tastings at some of the most exceptional wineries in the region, such as Skillogalee, Taylors Wines and the Sevenhill Cellars.
Wine tours are a great way to not only experience the exquisite tasting wines but also to learn about their history, winemaking process, and local traditions. The tours range from half-day to full-day tours and vary in cost per person.
The best time to do a wine tour depends on your preference, but the most favourable times are during the summer months, December to February, when the weather is sunny and warm.
Wine Experts suggest that the top wine varieties to try in Adelaide are the shiraz, cabernet sauvignon, and Riesling. Additionally, they highly recommended trying some of the exquisite local cheese, meats and olive oil, as they harness unique local flavours.
Adelaide wine tours are the perfect opportunity to indulge in the Australian wine culture, and create unforgettable memories. Whether it be with your friends, family or as a couple, there is a wine tour for everyone to enjoy.
Final Verdict
Adelaide\'s wine regions offer a variety of unmatched tastes and exhilarating experiences that make wine tours a fantastic adventure for all wine enthusiasts. The perfect time to visit and indulge in a wine tour would be during the summertime from December to February. Regardless of the wine tour you decide to take, you will undoubtedly have a delightful and unforgettable experience.
Top Tips for Wine Tours in Adelaide
Here are a few tips to consider when going on an Adelaide wine tour:
1. Hire a private car
When going on a wine tour, consider hiring a private car to ensure that you can enjoy the tastings without worry. Choose a reliable tour company that will adjust the schedule to your preferred pace and style.
2. Wear comfortable shoes
Avoid wearing uncomfortable shoes, as you will be walking on uneven surfaces such as gravel, grass or dirt. Comfortable shoes will ensure that you fully enjoy the experience without any discomfort.
3. Drink water
It is essential to stay hydrated throughout the day. Ensure that you arrive for the wine tour with a full water bottle and continue drinking water throughout the day, even in-between winery visits.
4. Plan your meals
Make sure you plan your meals accordingly, especially if your tour is for the whole day. Pack some snacks to keep your energy levels up or book a tour that guarantees delicious meals throughout the day.
5. Respect the wineries and staff
Lastly, it is essential to respect the properties and the staff of the wineries. They are passionate about their wine and their profession, so engage with them to learn and appreciate their history and products.