Cracking Croatian Wine in Istria (Part 3/4)
Reading Time: [est_time] In the Spring of 2018, we set out on a re-tour of Croatia to bring our book Cracking Croatian Wine: A Visitor Friendly-Guide to life. There was so much to share about Istria that we ended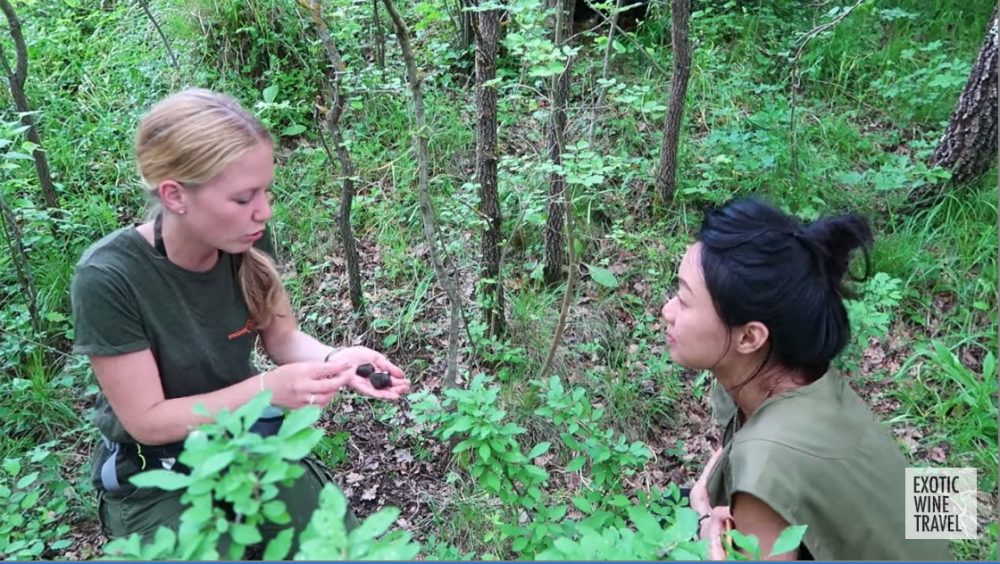 Reading Time: 2 minutes
In the Spring of 2018, we set out on a re-tour of Croatia to bring our book Cracking Croatian Wine: A Visitor Friendly-Guide to life. There was so much to share about Istria that we ended up shooting four episodes there. This is part 3 of 4 about Istria.
Istrian Gastronomy
In part 1 of Cracking Croatian Wine in Istria, we offer an overview of the wine grape-growing condition and a peek at what Istrian cuisine has to offer. In part 2, we shift the focus to Malvazija Istarska, the most widely planted grape in the region. In this episode, we continue to explore the wines of Istria, but what's slightly different from our usual videos is the focus on gastronomy.
Istria is a wine region full of culinary delights. The red wines of Istria are generally more acidic and juicier compared to its counterparts from the rest of Croatia. This style of wine goes exceptionally well with food. The white wines of Istria range from the comfortably aromatic and summery fresh style to oaked and age-worthy, both of which can be paired well with seafood, pasta, and cheese.
Istrian Truffles
What visitors shouldn't miss is the Istarski Tartuf, which means "Istrian Truffle". It is usually shaved and sprinkled over pasta, steak, scrambled egg, and seafood. White truffles grow in only a few places in the world, including small pockets of Slovenia, Italy, France, and Croatia. Unlike their black counterparts, white truffles grow during specific times of the year. In Istria, the white truffle season is October to February. It is not uncommon to see this white rarity sell for over €2,000 per kilogram.
Istria is arguably the only wine region in Croatia that has managed to marry—in a sustainable, happily-ever-after way—its gastronomic and viticulture traditions and package this marriage in a modern and accessible way to create the ultimate gastronomy experience.
Watch "Cracking Croatian Wine in Istria, Part 3 of 4" on Exotic Wine Travel YouTube:
Timestamps: Cracking Croatian Wine in Istria, Part 3/4
(0:57) Explore a medieval hilltop town called Grožnjan.
(1:22) Meet Ivan Damjanić of Damjanić Winery (Poreč town). Ivan makes one of our favorite Croatian red wines: the Damjanić Clemente.
(2:40) Check out the wine bar ItIstria in the town of Umag. It's a one-stop place owned by several restaurant owners and wineries like Coronica, Cuj, Degrassi, and Kozlović.
(2:53) Meet Moreno Coronica of Coronica Winery (Umag town). He produces some of Croatia's greatest white and red wines.
(3:20) Meet Moreno Degrassi of Degrassi Winery (in the coastal town Savudrija). He produces juicy, Italian-style wines that always offer great value for money.
(4:08) We head to the picturesque town of Rovinj and pop by Villa Dobravac for a wine-and-tapas pairing lunch.
(6:08) Come with us to the hilltop town of Buzet. The Prodan Tartufi family helps us hunt for some delicious Istrian truffles for dinner.
(9:04) Check out the different dishes that can be made with Istrian truffles.
(10:22) At the gala dinner of the 25th annual VinIstra, we meet with renowned wine personality Steven Spurrier, Decanter Magazine's consultant editor and the organizer of the 1976 Judgment of Paris. We also get a chance to taste his English sparkling wine, the Bride Valley's Blanc de Blancs 2014.
(10:48) More Istrian culinary delights and a sweet ending from Benvenuti Winery.
(11:36) Preview of the next episode, Cracking Croatian Wine in Istria (Part 4 of 4).
View, like, share the full episode on our Facebook Page:
The finest selection of
Croatian wines available at:

Shipping is available EU-wide and to the UK.
************
    Do you want to try Croatian wines?    
If you're looking to savor the exquisite flavor of Croatian wines, look no further than wineandmore.com. With an abundance of options from different winemakers, it's easy to find exactly what your palate desires. Not sure which bottle is best for you? Try out one of their curated wine cases and discover the perfect vintage for any occasion!
************
Want to learn more about wine?
Are you ready to discover the wonderful world of wines? Come join us at wineandmore.com and let's explore the incredible selection of delicious wines together! We can't wait to share our passion for wine with you!
---
You May Also Enjoy Making Cracking Croatian Wine
Please note that the opinions expressed in this article are unsolicited and have not been paid for in any way by governmental bodies, enterprises, or individuals. We do not sell editorial content as that would destroy the legitimacy of our reviews and the trust between Exotic Wine Travel and its readers. On occasion, we extend the option of purchasing the wines we review or/and the products we spotlight. Some of these product links are set up through affiliate programs, which means Exotic Wine Travel gets referral credits if you choose to purchase these items via the links we provide.