Making Cracking Croatian Wine
Reading Time: [est_time] How do you approach a wine country that you are unfamiliar with? With respect, curiosity, enthusiasm, openness, and---above all else---love for the place and its people. This is a narrative of how we ended
Reading Time: 7 minutes
How do you approach a wine country that you are unfamiliar with? With respect, curiosity, enthusiasm, openness, and—above all else—love for the place and its people.
This is a narrative of how we ended up writing a book about Croatian wine.
THE BEGINNING
In 2016, before we went on a three-month, self-guided wine trip through the ex-Yugoslavian countries, we saw a few programs that made us particularly curious about Croatia.
Anthony Bourdain's No Reservations: Coastal Croatia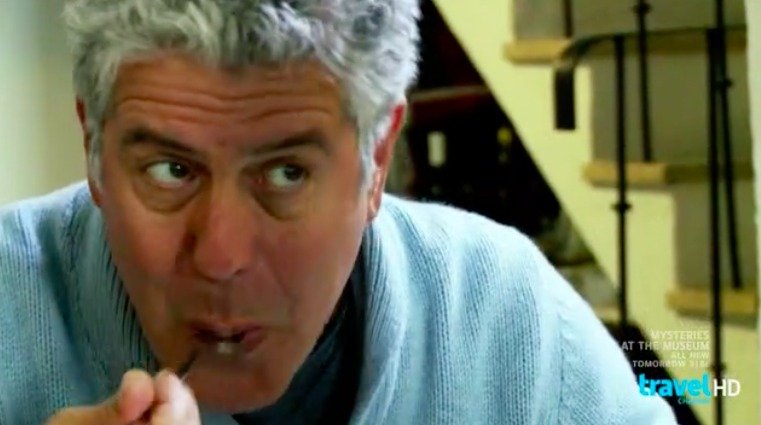 Gary Vaynerchuk's Wine Library TV
"The people were gregarious and hospitable to the point of self-harm."
Located in southeastern Europe, Croatia's modern culture primarily represents a mix of Austro-Hungarian, Mediterranean, and Slavic influences.
While Croatia is an ancient nation with one of the oldest cultural heritage in Europe, it is a young independent country formed in 1991. Preceding its political timeline, Croatia's viticulture is believed to date back to at least 500 BC.
Croatia boasts over 130 types of indigenous wine grapes and many remote islands that cultivate their own esoteric varieties. Because of that, we presumed that we'd need more time in Croatia than the neighboring countries in order to grasp a sense of the local wine scene. With information from Cliff Rames's Wines of Croatia website and the help of our then only Croatian friend, Vedran Jakovac, we sketched out a plan for a four-week exploration through the country.
THE JOURNEY
Our first stop in Croatia was the Danube wine region, as we entered Ilok from the Fruška Gora region of Serbia. This continental part of the country seemed more Hungarian and Slavic in its cuisine, architecture, and outlook. The people were gregarious and hospitable to the point of self-harm.
At one winery, we wanted to purchase a few bottles of wine after a complimentary tasting. However, our request was ignored as the proprietor insisted on gifting two cases to us.
On another occasion, we were having dinner at a winemaker's guesthouse. The evening turned into a full-fledged revelry, with free-flowing food and library wines that were blithely offered to us into the wee hours of the night. We had to beg the host to stop digging deeper into the cellar and wasting any more precious juice on tired palates.
"Within a few days, we became susceptible to their tendency to drink and make merry."
Mispronunciation in the video: "Iločki Podrumi" is pronounced "Ee-loh-chh-kee Poh-druh-mee". Sorry, we speak better Croatian now.
After a week of reveling in the crisp and aromatic white wines and appreciating—rather infrequently—the red wines in Ilok, we exited Croatia and traveled to Serbia, Macedonia, Bosnia-Herzegovina, and Montenegro before coming back to Croatia via southern Dalmatia.
In Dalmatia, the atmosphere turned Mediterranean. The food revolved around seafood, olive oil, and vegetables. The vinous offering was led by fruit-forward red wines with high alcohol. Life moved at a slower pace. The people had an unhurried disposition. Within a few days, we became susceptible to their tendency to drink and make merry.
From there, we spent three weeks tasting our way through the Dalmatian islands before reaching the Istrian peninsula.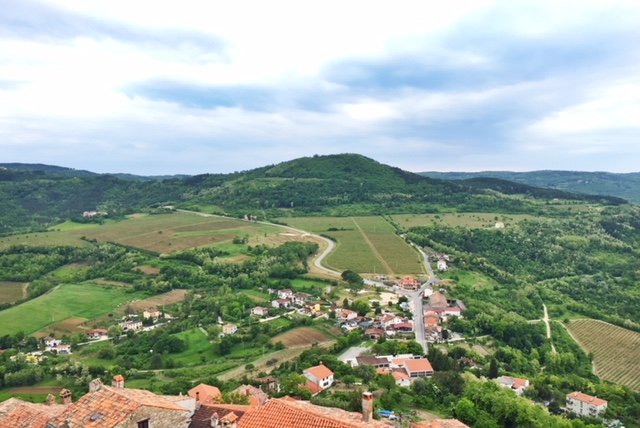 View from the town of Motovun in Istria, Croatia.
In Istria, the towns, cuisine, and wine donned an Italian tint. The people, at times, even considered themselves different from Croatians.
At a winery visit, Vedran said to an Istrian winemaker, "I have never tasted a Croatian white wine as good as this." The winemaker responded, "But this is not a Croatian wine. You're in Istria now."
While the food and winemaking style bore a striking resemblance to nearby Italy, the people of Istria appeared to have absorbed some Austrian influence as well; this was reflected in their meticulous organization and polished, direct mannerism.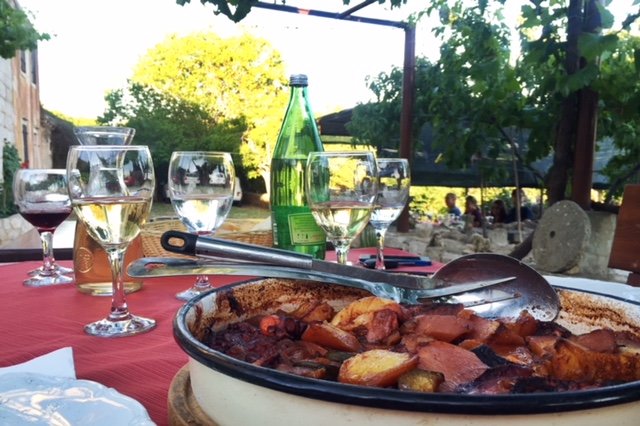 Octopus Peka and house wine at Belotovo restaurant, Island of Vis.
Wine is deeply rooted in the Croatian culture. All over in Croatia, we saw wine on nearly every table during lunch and dinner hours. Most restaurants and konobas (traditional local taverns) offered at least a house white wine and a house red wine. Gemišt, a mix of sparkling water and white wine, and Bevanda, another popular local beverage made by mixing red wine and still water, were also common sights.
THE EPIPHANY
"Most importantly, we felt a special affinity for the people of Croatia."
During the trip, we were toying with the idea of writing a wine guide to the ex-Yugoslavian countries. It was only after much post-trip contemplation that we decided to create a book exclusively on Croatian wine. The reasons:
Croatia's wine industry was more developed than the other ex-Yugoslavian countries we visited: there were more high-quality producers; the wine culture was prevalent in all parts of the country and among most of the demographic groups.
Fundamentally, there were more materials for us to write about: Croatia's diversity in viticulture would offer qualities that could attract casual, experienced, and professional wine drinkers.
By dint of the tourist traffic, there was an existing need for a visitor-friendly wine guide in English. There was a problem to solve too: wine was readily available throughout the country, but figuring out which one to drink was a challenge.
Most importantly, we felt a special affinity for the people of Croatia. We felt integrated into the wine community right on the first trip, and the local wine professionals were receptive to the idea of us writing a book about Croatian wine.
THE RESEARCH
We returned to Croatia later in the year and spent three months in the country tasting more Croatian wines at wine fairs and workshops, as well as visiting producers in Slavonia and the Croatian Uplands. It was a cold winter alleviated by a lot of wine.
Coming from Singapore, I had never experienced the winter season in its totality, and I was happy to let Croatia form my first impression, which concluded with me falling in love with winter dishes and hoping I would never have to videograph a vineyard at -13 degrees Celsius again.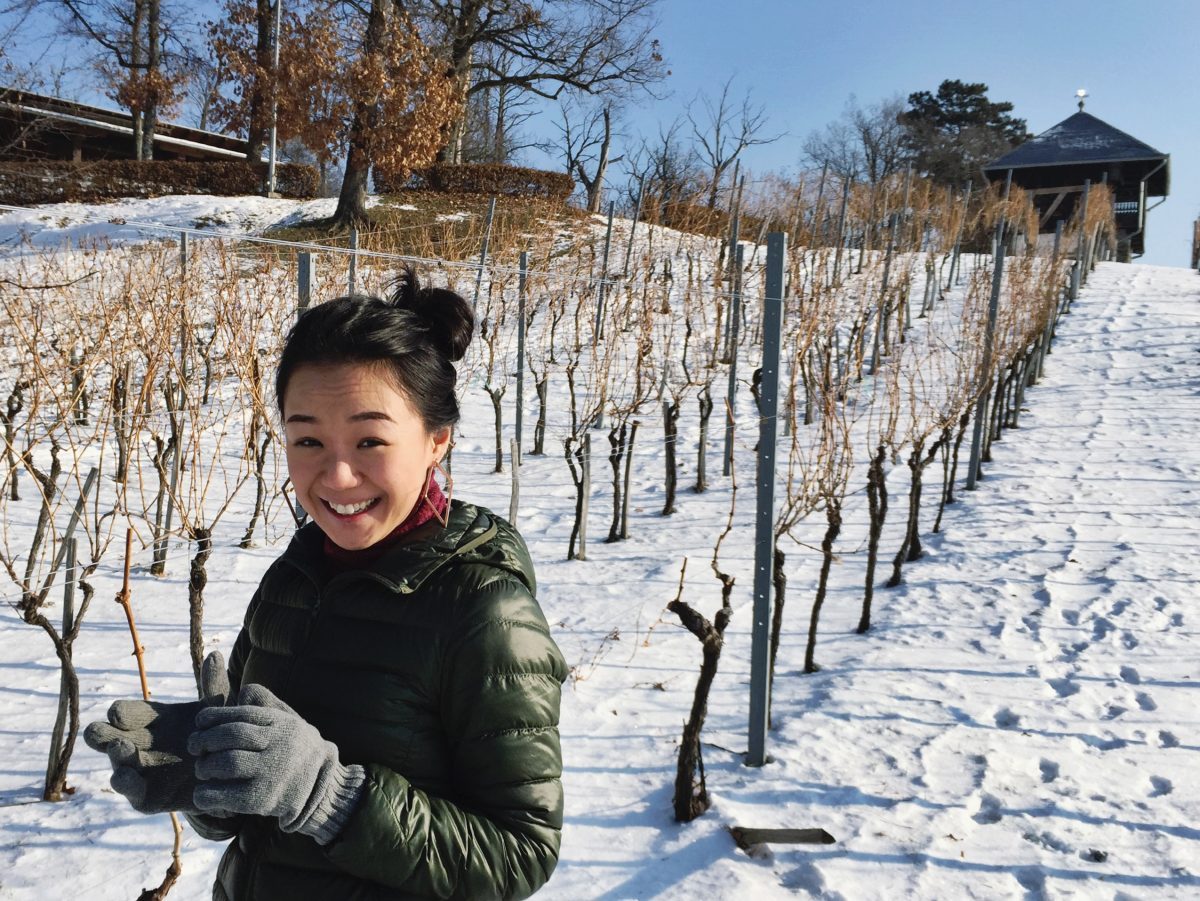 Smiling but withering inside.
The research continued into the summer of 2017 when we spent another three months in Croatia. Between research and writing, Matt and I also managed to complete WSET Level 3 in Zagreb.
By May 2017, we had tasted around 2,000 Croatian wines in preparation for the book, Cracking Croatian Wine.
THE INTENTIONS
Croatia welcomes over 18.5 million visitors in 2017. This number has been on an upward trajectory since 2011, yet Croatia rarely garners the attention of serious wine tourists. Unlike the established wine regions of Europe, like Piedmont and Burgundy, few people travel to Croatia solely for wine. It's also not top of mind when listing the European countries known for their world-class wines. Perhaps it is because, in spite of the flourishing wine scene, Croatia offers so many other attractions as a tourist mecca that wine exploration becomes incidental, which often means tourists end up drinking simple wine from konobas.
In an interview with Exotic Wine Travel, Jo Ahearne MW, said: "Often, this wine [konoba's house wine] is kept in a hot place, and it gets oxidized, volatile, mousey, and sometimes all three at once! Sometimes it's nice, but other times, the tourists think this is what Croatian wine is all about. And they will go back home and never ask their local wine shops for Croatian wine because, based on their experiences, Croatian wine is okay at best. We need to work on getting the tourists to take home the message that Croatian wine is great, and also spend time in export markets pouring wines and talking to potential customers."
Spurred by our own experiences, we wrote Cracking Croatian Wine to help wine-loving visitors in Croatia save time, money, and effort. This book aims to provide the essential information to help them avoid the plonk and identify the types of wines they will enjoy. We have created this book with passion and affection, and we hope to pass on these good energies to tourists and armchair travelers who want to experience Croatian wine but don't know where and how to begin.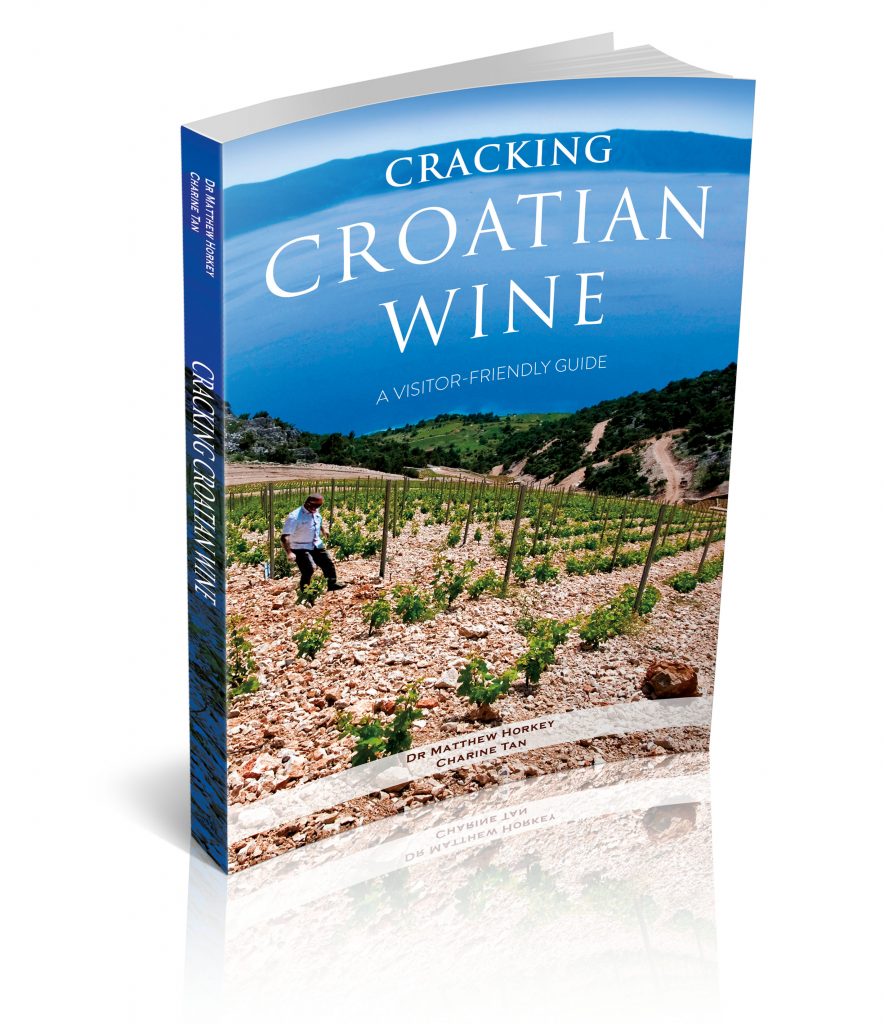 Click on this link to learn more about Cracking Croatian Wine: A Visitor-Friendly Guide.
WHAT'S NEXT
After spending nearly 50 percent of the past two years in Croatia, the country is beginning to feel a lot like our second home. Do we enjoy living in Zagreb more than Belgrade, Budapest, Tbilisi or Yerevan? Not really, but returning to Zagreb offers us the comfort of friendships, mutual understanding, and familiarity. Our work on Croatian wine is no longer just another project; it's morphed into a sense of civic responsibility.
Vina Croatia Grand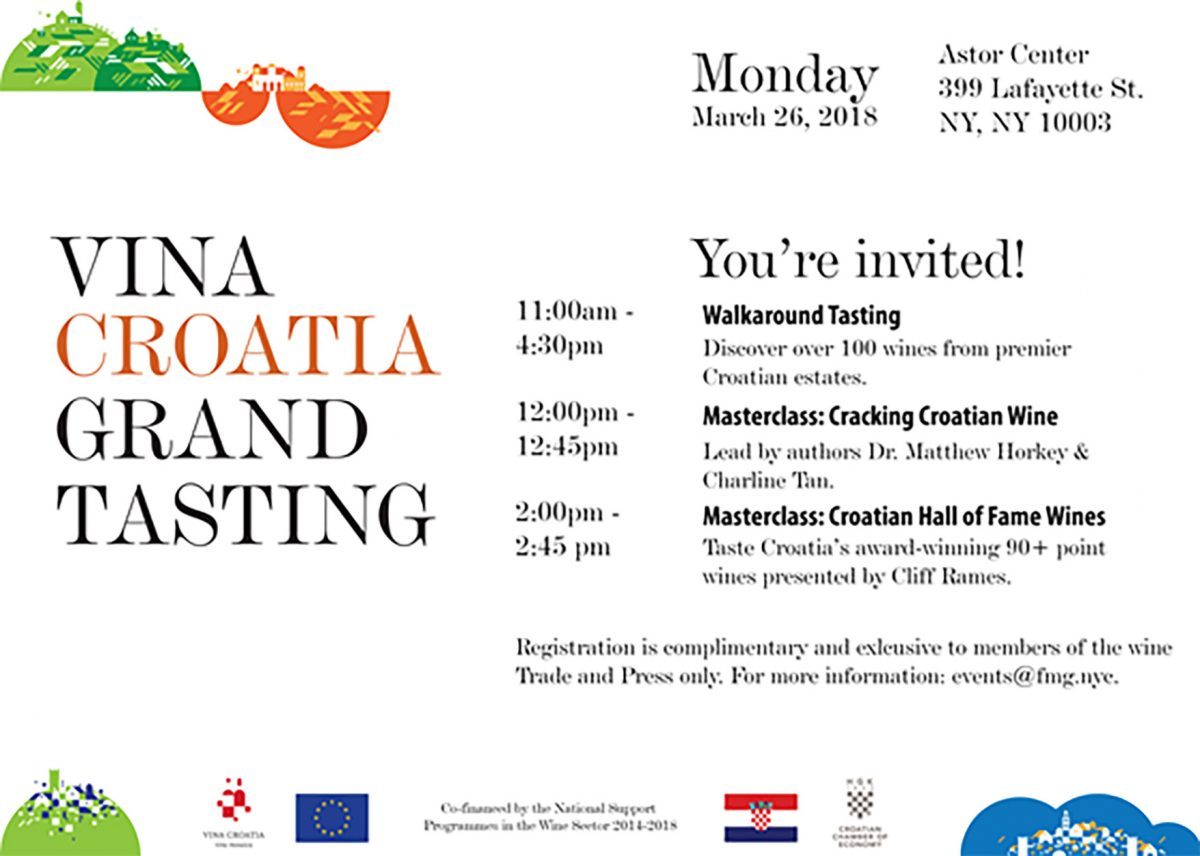 In a few weeks, we will head to New York City to present Croatian wine at Vina Croatia Grand.
There will be a walk-around tasting featuring more than 20 producers and over 100 Croatian wines. Matt and I look forward to sharing our Croatian wine journey and presenting wines made from local varieties. A second masterclass, led by Cliff Rames, will offer attendees the chance to taste some award-winning Croatian wines.
This event will be a great opportunity to get acquainted with Croatian wine. If you're in the media or wine trade and would like to attend the event, please send email us at contact@www.exoticwinetravel.com.com
Cracking Croatian Wine Video Series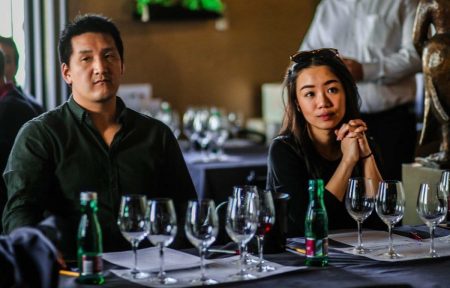 Photo: facebook.com/vinartgrandtasting
In May 2018, we will resume our sojourn in Croatia and travel through the country again. Unlike the previous trips—where we were fanatically trying to taste as many wines as possible, ferreting out the best of the best (less than 10 percent of the wines we tasted made it into our book), and scribbling illegible tasting notes—this time, we will be making videos of the wineries we recommend and creating bonus materials including recommendations for food and accommodation. Diverging from the tasting videos, which we already have plenty on our channel, the new series will cover several other video styles such as travel vlog, interview, and documentary.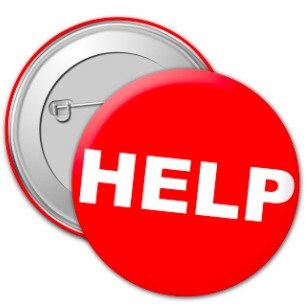 As some of you know, our Croatian wine project was completely self-funded and took us more than a year to research and write, and tens of thousands of dollars to produce and sustain. For us to continue producing useful content, some monetary support and help in furthering our project would go a long way. If you find value in what we do, please consider helping us to fulfill our upcoming video initiative and book tour in Croatia.
If you'd like to partner with us in the upcoming videos or if you know someone who would benefit from being featured in our videos, please let us know. Specifically, we are looking for support or sponsorship in:
Accommodation
Car rental
Opportunities for us to deliver author keynotes, wine workshops, and private/corporate/public wine tasting events
Bulk orders or stockists for Cracking Croatian Wine
Please note that all partnerships, co-marketing arrangements, and sponsorships will be acknowledged or declared explicitly in our writing and videos. We continue to welcome wine samples but we do not sell editorial content as that would destroy the legitimacy of our reviews and the trust between Exotic Wine Travel and its readers. The Exotic Wine Travel website has and will always remain ad-free.
Gourmand Awards 2018
Cracking Croatian Wine is in the final selection round for being the winner in two categories at the Gourmand Awards 2018: the "European Wine Book" and "Wine and Spirits Tourism Book". The ceremony will be held in Yantai, China on May 26. Thank you, Edouard Cointreau, for the honor!
We look forward to fostering more conversations about Croatian wine. Will you join us?
Useful Links
Chasing The Donkey
Frank About Croatia
Uncorking Croatia
---
GET TO KNOW US
Hi! We are Matthew Horkey and Charine Tan. We're a location-independent couple (some call us "wine gypsies") who has been on the road since 2015.
While traveling through the wine regions of the Caucasus, we experienced many obstacles during the preparation and actual trips, which compelled us to turn our love for wine into a creative force for good.
In December 2015, we established Exotic Wine Travel with the goals to promote wine tourism and lesser-known wine regions. The wine countries we've explored include Armenia, Bosnia-Herzegovina, Croatia, Cyprus, France, Georgia, Hungary, Indonesia, Italy, Macedonia, Mexico, Montenegro, Portugal, Serbia, Slovakia, Slovenia, Spain, Switzerland, Turkey, and the United States.
Between sipping wine and lugging our lives in a suitcase, we've managed to author three wine books—Uncorking The Caucasus, Sipping Santa Barbara, and Cracking Croatian Wine—and we'll continue to publish one new wine book every year.
The finest selection of
Croatian wines available at:

Shipping is available EU-wide and to the UK.
************
    Do you want to try Croatian wines?    
If you're looking to savor the exquisite flavor of Croatian wines, look no further than wineandmore.com. With an abundance of options from different winemakers, it's easy to find exactly what your palate desires. Not sure which bottle is best for you? Try out one of their curated wine cases and discover the perfect vintage for any occasion!
************
Want to learn more about wine?
Are you ready to discover the wonderful world of wines? Come join us at wineandmore.com and let's explore the incredible selection of delicious wines together! We can't wait to share our passion for wine with you!