Serbian Wine: Fruška Gora Terroir
Reading Time: [est_time] Visiting an old friend. That's what if felt like to revisit the Fruška Gora region and the Vojvodina Wine Show 2019 in Serbia. Fruška Gora was the first region Charine and I visited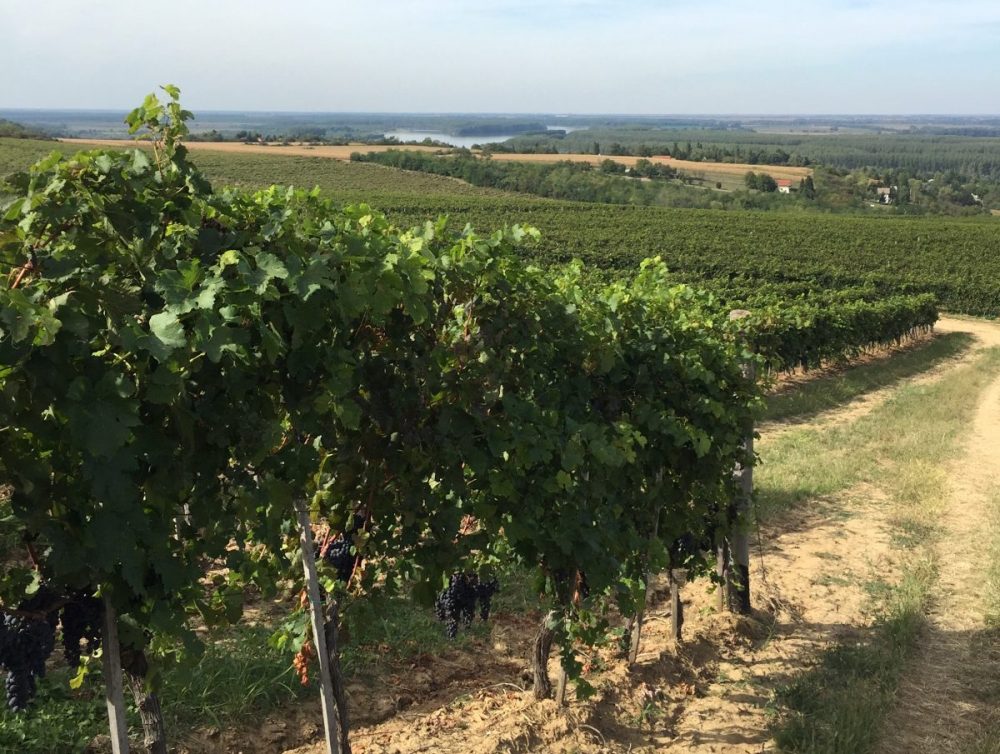 Reading Time: 5 minutes
Visiting an old friend. That's what if felt like to revisit the Fruška Gora region and the Vojvodina Wine Show 2019 in Serbia. Fruška Gora was the first region Charine and I visited in the Balkans.
You can get a glimpse of our first visit below (thank goodness our videos have gotten better).
Fruška Gora is an 80 km long, low-lying mountain range that sticks out in pancake-flat Vojvodina, Serbia. Roman emperor Marcus Aurelius Probus ordered vines to be planted on Fruška Gora in the 3rd century AD. Despite the long history of grape growing, Serbia's winemaking suffered during the socialist times of Yugoslavia. All growers were forced to send their grapes to the state cooperative, where quantity (not quality) was emphasized.
Modern winemaking began to take shape on Fruška Gora in the late 1990s. The region is the most experimental in Serbia. There are white, red, orange, and sparkling wines being made on Fruška Gora. Everything from garage wineries to large-scale production to biodynamic farming can be found.
"Fruška Gora is not a huge region, but it does have a lot of different climates and soils", says Igor Luković, editor in chief on the Serbian wine magazine Vino & Fino. "Fruśka Goa it is the wine district with the highest number of registered wineries in Serbia", Igor adds. "There you can find crispy whites alongside juicy international blends, some exceptional orange wines, and rare indigenous grapes like Seduša."
Fruška Gora is an east-to-west mountain range that hugs the Danube. Because of this, there is real potential for excellent wine growing. However, it's still a young region (in the modern sense). Many producers are still figuring out who they are and where they want to go.
Unfortunately, all of this potential is not fully realized yet. Many producers still have to work on improving the quality of their wines, especially so they can command the relatively high-prices in a tough Serbian market. On the positive side, there is a handful of brands that keep raising the bar every vintage. Some of these producers are crafting brilliant wines.
Serbia has fantastic terroir and real potential for fine wine (especially with the local grape Prokupac and Chardonnay). Let's see if Fruška Gora can lead the way. I look forward to continually follow their progress.
Wine Recommendations:
Bjelica, 'Babaroga' Chardonnay 2018 
The Bjelica Babaroga Chardonnay is a barrel-fermented white with excellent oak integration. Bacon fat, melon, yellow peach, and yogurt. It's creamy and rich in the mouth. This is structured and should improve with bottle age. The use of oak keeps getting better vintage after vintage with this producer. The Barbaroga shows the high potential of Chardonnay in Serbia. Score: 91+/100
Zvonko Bogdan Cuvée No. 1 2017
New winemaker and a new level of quality for Zvonko Bogdan. This vintage of the Zvonko Bogdan Cuvée No. 1 eschews Frankovka. The 2017 is a blend of Merlot, Cabernet Sauvignon, and Cabernet Franc. Lots of cherry, spice, fall leaves, and earthy notes. Full-bodied with a rich texture and fine tannins. This has length and depth and should improve even more in the bottle. Score: 90/100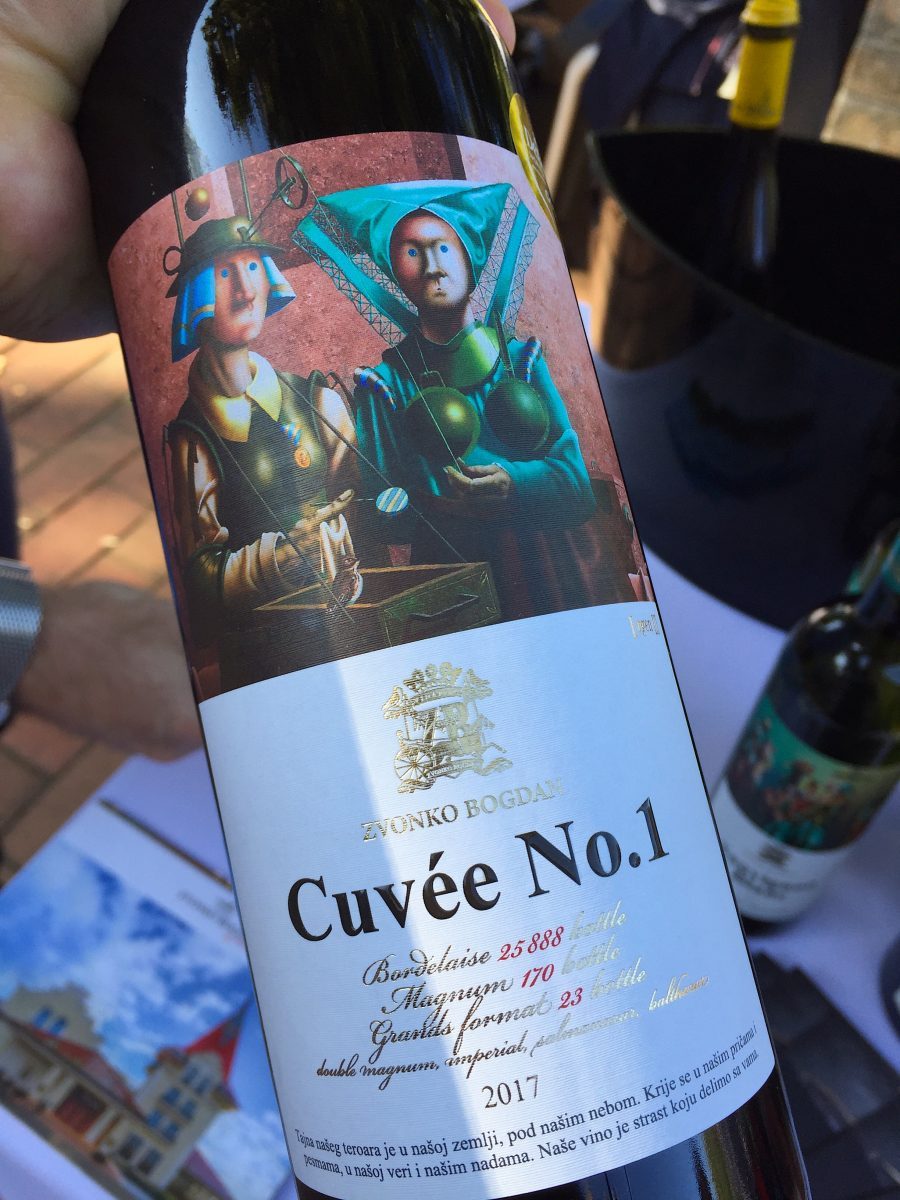 Vista Hill, White Reserve 2012
Vista Hill wines available here.
Vista Hill was formerly known as Molovin winery. The Vista Hill White Reserve is made from 100% Grašac (Welschriesling/Graševina). It's a developed white and smells almost sweet. Notes of honey, marigold, baked apple, white apricot. Impressive length and texture thanks to the bottle age and a gingery finish. Score: 90+/100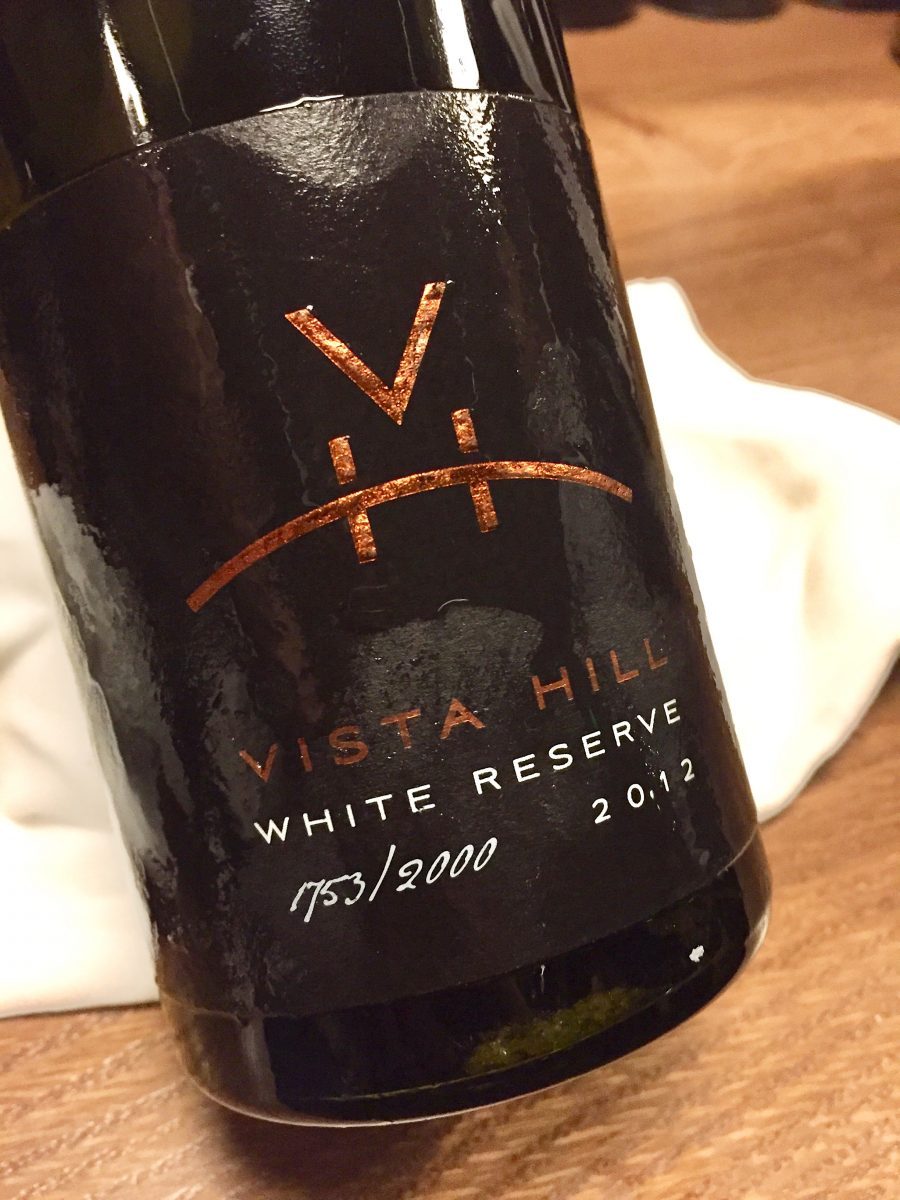 The Belo Brdo Marselan is aged in oak for 18 months. There are notes of strawberry, black raspberry, pepper, and earth. It has a velvety and seductive nose. This is tart and medium-bodied. It's a food-friendly, peppery red. For a wine that is listed at 15% abv, the alcohol is not felt. Score: 89/100 
Šijački single-handedly revived the grape Seduša and are currently the only producer working with it. The Šijački is a cool and quirky wine aged in oak for six months. There are notes of black plum, mulberry, twigs, and pepper. It smells big and ripe but is surprisingly medium-bodied and elegant. Fine mouthfeel with slightly grippy tannins. Put this wine on the dinner table and watch the conversations start flowing. Score: 89/100
The Vinum Frankovka is made in small quantities but is worth seeking out. It's aged for six months in used oak. The flavors include black cherry, fall leaves, pepper, and mushroom. Full-bodied and delicious, it is rich and elegant at the same time. Chewy tannins and a persistent and subtly complex finish. Score: 90/100
Kovačević, Morava Amfora 2017
The Kovačević Morava Amfora is an orange wine, macerated for six months in Georgian qvevri (amphora) and aged in oak for one year. Bright orange peel flavors. Notes of yellow apricot, marigold, tangerine peel, and dried flowers. Very clean and well done. Full-bodied and tangy, the tannins are firm but not over-aggressive. It has a sensual texture and long finish. Clean and well done. Score: 91/100
Bikicki wines available here.
The Bikicki Uncensored 2018 won a gold medal for "Best Orange Wine" at the 2019 Balkans International Wine Competition. It's made from Röter Traminer and spends seven days on the skins. It has notes of orange peel, peach, dried apricot, and yellow flower. It's full-bodied and chewy. The tannins are a bit drying at the end. But it's clean and well-done stuff. Score: 90/100 
Quet, Italijanski Rizling 2012
Quet is the brand name of Fruškogorski Vinogradi. The Quet Italijanksi Rizling is made from Grašac (Welschriesling). This is a fresh wine, not made to age but it has come along well. There are notes of almond, apricot, dried lemon peel, and a touch of honey. Full and developed body, it has tingling acidity and hides the 14.5% alcohol well. Spicy finish. Score: 90/100
The Deurić Aksiom is a blend of Probus (cross of Kadarka and Cabernet Sauvignon), Marselan, Merlot, and Petit Verdot. It's a big-bodied red with fine tannins and notes of dark fruit, cherry, stems, tobacco, and graphite. It's very much like an Alentejo red blend, unique yet familiar at the same time. Score: 89/100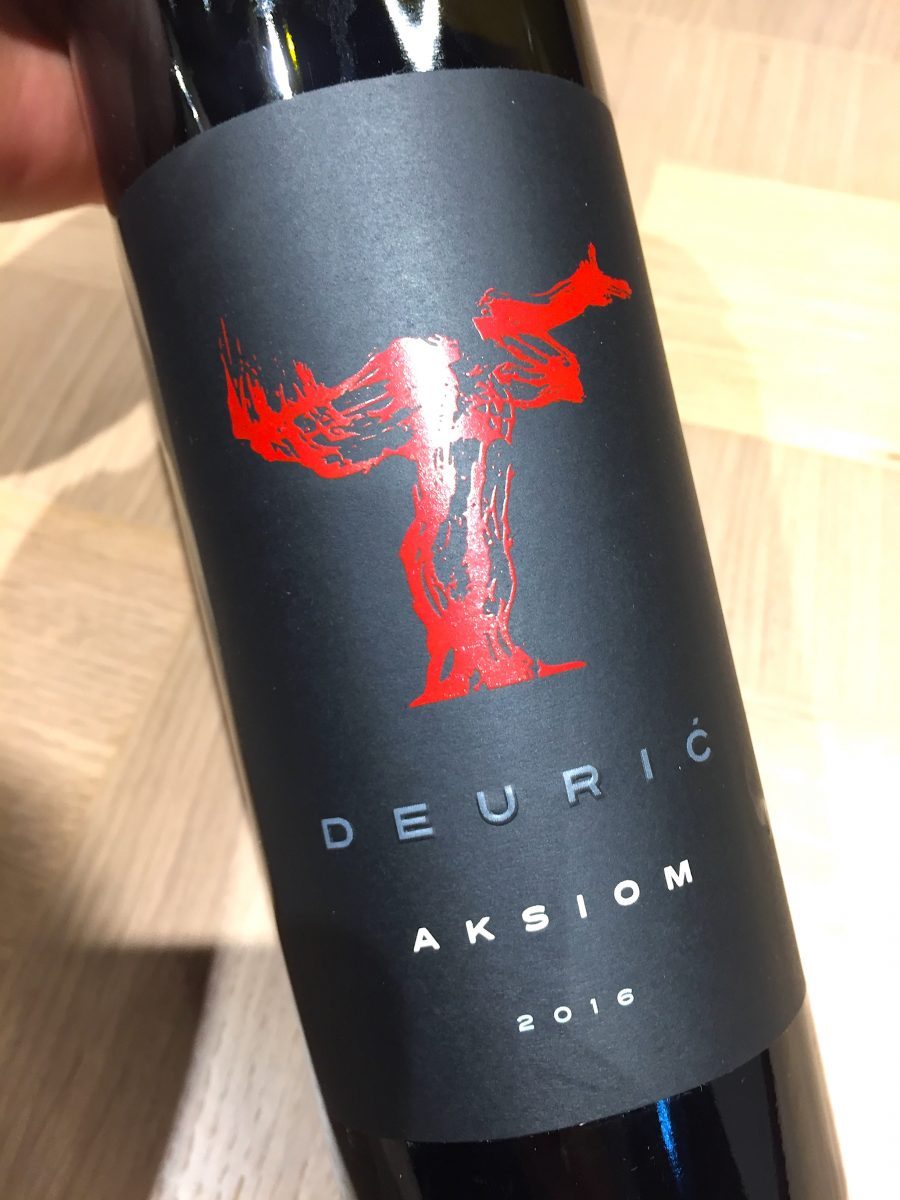 Tri Međe i Oblak, Vagabundo White 2018
This winery keeps improving vintage after vintage. The Tri Međe i Oblak Vagabundo White is a blend of 60% Sauvignon Bland and 40% Grašac. The Sauvignon Blanc is barrel fermented and the Grašac is made in stainless steel. There's oak on the nose but it is handled really well. There are also notes of winter melon, white peach, yogurt, and lemon peel. Relatively full bodied white with texture. Long and spicy finish. Score: 90+/100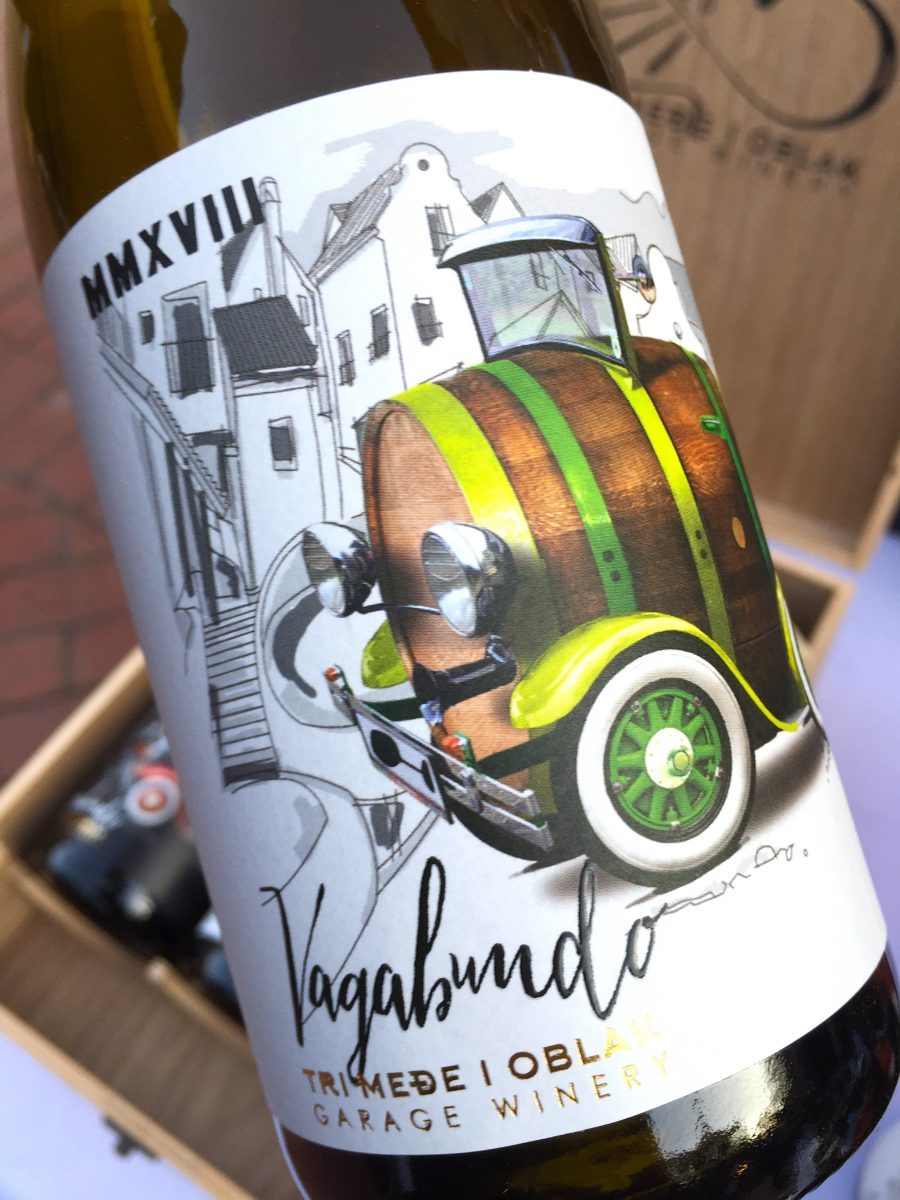 Dukay-Sagmeister, 'Kew' Kadarka 2016
The Dukay-Sagmeister 'Kew' Kadarka is an elegant and pretty wine. Small plot, less than 1 hectare on Fruška Gora. This is a lighter colored red wine with notes of dried strawberry, red raspberry, soil, and pepper. The nose is strikingly similar to good Pinot Noir. Silky mouthfeel, almost Pinot Noir-like at first. The flavors fill the palate and the high acidity keeps this wine juicy and soft. Long and spicy finish. Score: 92/100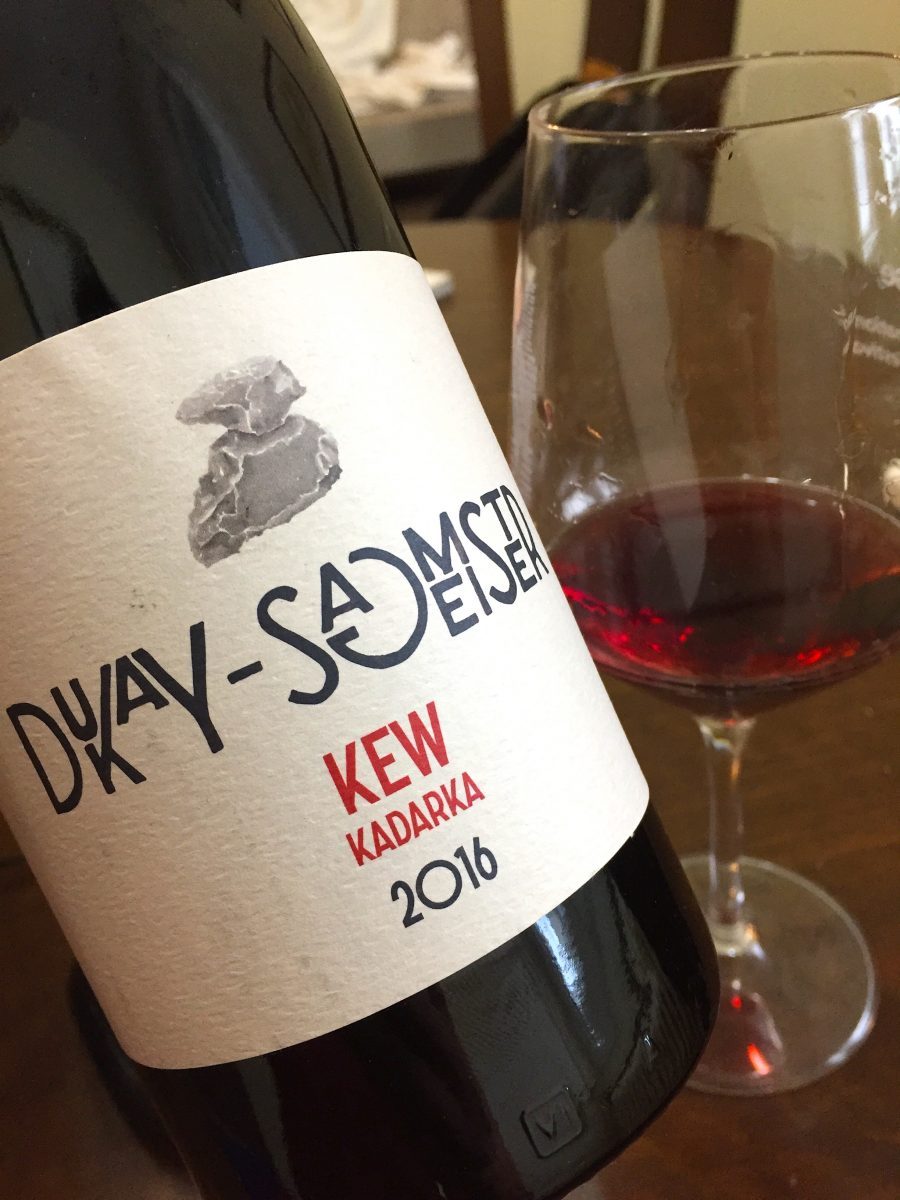 Chichateau, Fabula Mala 2017
Find or buy at wineandmore.com
This is a fabulous vintage of this entry-level red from Chichateau. The Chichateau Fabula Mala is a blend of 50% Cabernet Franc, 30% Merlot, and 20% Cabernet Sauvignon. It's a rich and unfiltered red that overdelivers in its price category. Notes of black cherry, bacon fat, capsicum, tobacco, and pepper. Full bodied and rich with several layers of texture and a big spike of fruit before the long finish. Score: 90+/100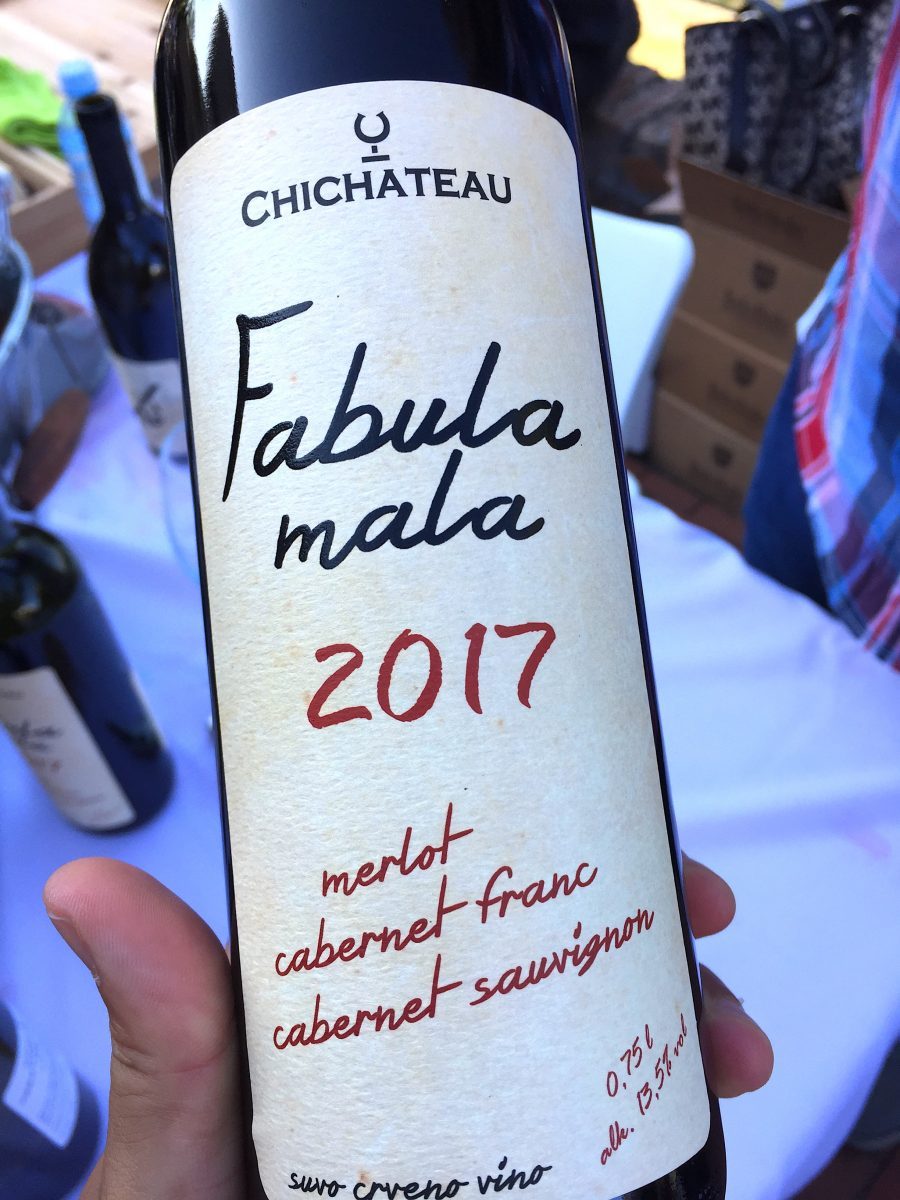 The Trivanović Optimus is a fresh, single-vineyard white wine made from Grašac Beli. This isn't overly complex but it is clean, well-made, and delicious. It should be the standard for fresh Grašac wines. Notes of melon, white pear, lime, and a touch of yogurt. Crisp and juicy, this is simply a pleasure to drink. Score:88/100
Erdevik, 'Ex Cathedra' Sauvignon Blanc 2016
Find or buy at wineandmore.com
I prefer the Erdevik 'Omnibus Lector' Chardonnay a tad more, but the Erdevik 'Ex Cathedra' Sauvignon Blanc is also worth noting. This is a barrel-fermented white wine that has fantastic oak integration. This is a riper (but not obnoxious) Sauvignon Blanc with notes of peach, kiwi, and apricot with a touch of grass & yogurt. Full-bodied without the sharp acidity that can bother many drinkers. Score: 89+/100

---
Our travel and accommodation were provided by Udruzenjevinara-Srem/Fruška Gora. Please note that the opinions expressed are our own and have not been paid for in any way. We do not sell editorial content as that would destroy the legitimacy of our reviews and the trust between Exotic Wine Travel and its readers. On occasion, we extend the option of purchasing the wines we review or/and the products we spotlight. Some of these product links are set up through affiliate programs, which means Exotic Wine Travel gets referral credits if you choose to purchase these items via the links we provide.