Visiting Burgundy: A Travel Guide To The Best Wineries
Visiting Burgundy: A Travel Guide to the Best Wineries Burgundy, France is known for producing some of the world\'s most exceptional wines. The region attracts wine lovers from all over the world due to its rich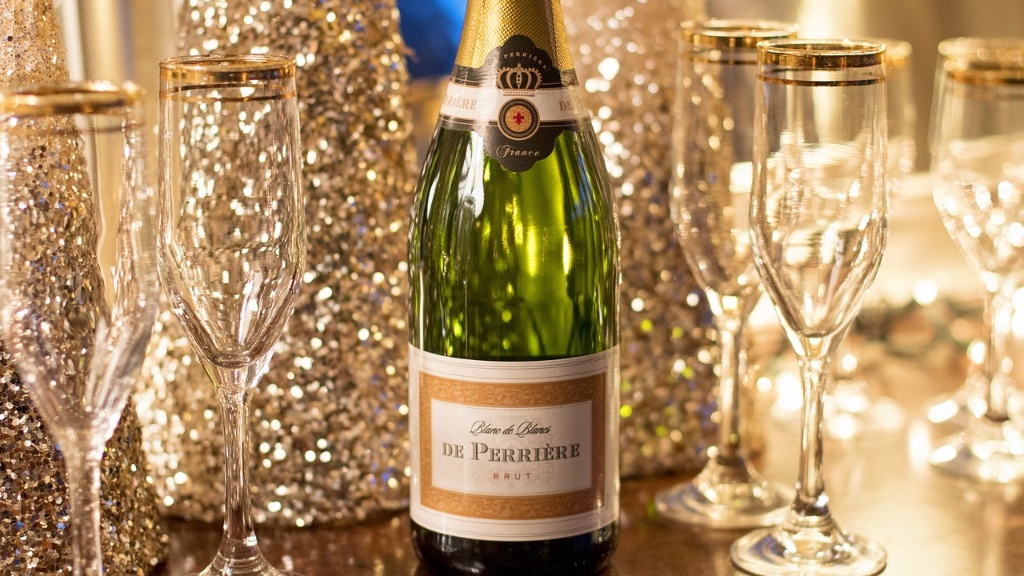 Visiting Burgundy: A Travel Guide to the Best Wineries
Burgundy, France is known for producing some of the world\'s most exceptional wines. The region attracts wine lovers from all over the world due to its rich history, unique terroir, and exquisite wine-making techniques. For those planning a trip to Burgundy, a visit to some of the best wineries in the area is a must – here is our travel guide to help you plan your trip.
Background Information and Relevant Data
Burgundy is located in the eastern part of France and is divided into five wine-producing regions, with the most famous being the Côte d\'Or. This region is home to some of the most expensive and sought-after wines in the world, including the Grand Cru and Premier Cru wines.
The wine-making process in Burgundy is unique, with a strong focus on terroir. The soil, climate, and topography of each vineyard impact the taste and quality of the wine produced. Burgundy is known for its Pinot Noir and Chardonnay grapes, with Pinot Noir accounting for around 30% of the grape varietals grown in the region.
Visiting the Wineries
To get the most out of your trip to Burgundy, it is advisable to plan ahead and book visits to the wineries you wish to see. Some of the best wineries in the area include Domaine de la Romanée-Conti, Domaine Roulot, and Domaine des Comtes Lafon. These wineries offer tours of their vineyards and cellars, as well as wine tastings, which provide visitors with an opportunity to learn about the wine-making process and sample some of the region\'s best wines.
Visitors should also consider attending one of the many wine festivals that take place throughout the year in Burgundy. These festivals provide an excellent opportunity to taste a variety of wines and experience the region\'s culture and cuisine.
Expert Perspectives
According to Jean-François Coche-Dury, owner of Domaine Coche-Dury, \"Burgundy is a unique region that has been producing exceptional wines for centuries. It is a region that is steeped in tradition and offers some of the most sought-after wines in the world.\"
Sommelier, Pascaline Lepeltier, suggests that visitors to Burgundy should \"look out for the small, family-run wineries that are producing exceptional wines but may not have the same exposure as the larger, more well-known wineries.\"
Planning Your Trip
When planning a trip to Burgundy, it is recommended to visit during the spring or autumn months when the weather is mild and the vineyards are in full bloom or harvest. Visitors should also book accommodation in advance, especially during the peak season, to ensure availability.
Exploring Burgundy beyond the Wineries
While Burgundy is renowned for its wine, there is much more to explore in the region. Visitors can take a stroll through the historic city of Dijon, visit the Abbaye de Fontenay, a UNESCO World Heritage site, or explore the picturesque countryside by bike.
A visit to a local market is a must, where visitors can sample the region\'s cuisine, including coq au vin, beef bourguignon, and escargots de Bourgogne, accompanied by a glass of the region\'s finest wine.
Insights and Analysis
Burgundy\'s unique wine-making techniques, coupled with its rich history and culture, make it an ideal destination for wine enthusiasts and travelers alike. Whether you are looking to taste some of the world\'s best wines or to explore the region\'s historic landmarks and cuisine, Burgundy has something for everyone.
Further Exploration
For those seeking a more in-depth exploration of Burgundy\'s wine region, it is recommended to hire a private guide. A private guide can offer a personalized experience and take visitors off the beaten path to discover hidden gems and lesser-known wineries.
Alternatively, visitors can explore Burgundy\'s wine region by bike. Cycling through the vineyards allows visitors to experience the region\'s exceptional terroir up close and personal while getting some exercise along the way.
Visitors should also consider a stay at a local château, such as Chateau de Gilly, which offers luxury accommodation and is located in the heart of Burgundy\'s wine region.
Conclusion
Burgundy is a region that offers something for everyone, from wine enthusiasts to culture and history buffs. With its exceptional wines, historic landmarks, and picturesque countryside, Burgundy is a destination that should not be missed. Start planning your trip today and experience the beauty and charm of this incredible region in France!