Slovenian Wine: Atimo 2014 by Filip Koletnik
Reading Time: [est_time] Hello! Welcome to As Drunk By Exotic Wine Travel, a weekly column where we feature wines that are worth noting. The reviews featured in this series may be written by either one or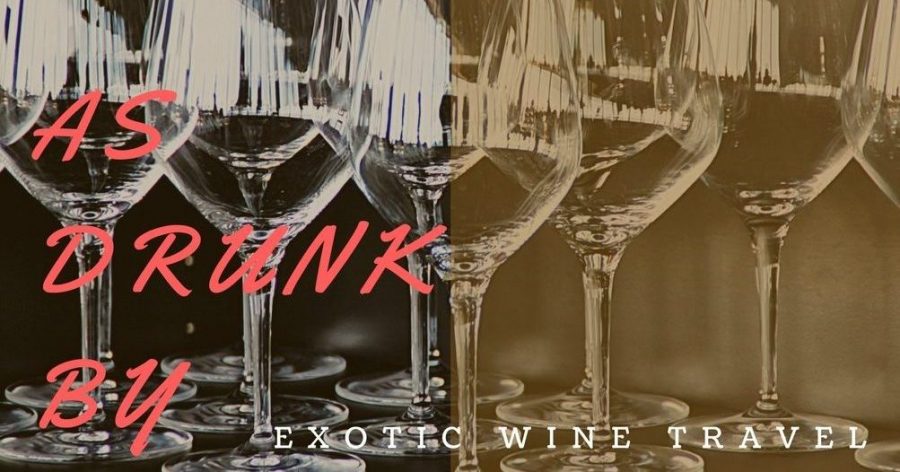 Reading Time: 1 minute
Hello! Welcome to As Drunk By Exotic Wine Travel, a weekly column where we feature wines that are worth noting. The reviews featured in this series may be written by either one or the both of us. The featured wines can be from obscure or well-known wine regions. We hope that these wine recommendations will keep you gastronomically curious and your palate invigorated.
 
Atimo 2014 by Filip Koletnik
Filip Koletnik is crafting quirky, natural wines from grapes sourced from the Goriška Brda region in Slovenia. His production is small, bottling less than 1,000 magnums per year. Felipe doesn't have his own vineyards nor his own cellar. He buys grapes from growers who farm organically. He also rents cellar space from a friend.
We asked Filip why he chose to bottle Atimo only in magnums. "Because it's the perfect amount of this type of wine for two people," he answered with a smile.
Filip recommends stirring up the sediment before drinking the wine to feel the full flavor. We are really fond of this approach to wines of this style. It reminds us of our time in Georgia, where winemakers make sure that sediment is mixed in with the wine properly before serving.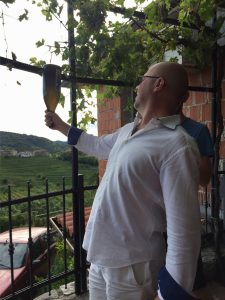 The 2014 vintage is a blend of Chardonnay and Malvazija. It was fermented and macerated for nine months on lees in 500L barrels. After nine months, the skins are removed, the wine is racked and then aged for an additional 16 months in barrel. While this combination of grapes is nice, Felipe wants to move towards using Rebula instead of Chardonnay in future vintages.
This is a full-fledged minimal intervention wine. It's light in body for an amber wine. Full of dandelion, grapefruit, lemon, and white grapes. Drinking this wine gives one the sensation of grapefruit juice. The tannins are low. The wine is unfined and unfiltered. It is juicy and goes great with food.
The wine is easy drinking and has good energy but buyer beware… this is a hardcore natural wine and it's not for everyone. The Atimo 2014 reminds us of the minimal intervention wines from Austria. Those who are familiar with this style will feel right at home.
3.9/5 (You can find out more about our scoring system on the START HERE page.)
The finest selection of
wines available at:

Shipping is available EU-wide and to the UK.
************
    Do you want to try Slovenian wines?    
If you're looking to savor the exquisite flavor of Slovenian wines, look no further than wineandmore.com. With an abundance of options from different winemakers, it's easy to find exactly what your palate desires. Not sure which bottle is best for you? Try out one of their curated wine cases and discover the perfect vintage for any occasion!
************
Want to learn more about wine?
Are you ready to discover the wonderful world of wines? Come join us at wineandmore.com and let's explore the incredible selection of delicious wines together! We can't wait to share our passion for wine with you!
You May Also Enjoy
---
The opinions expressed in this article are unsolicited and have not been paid for in any way. We do not sell editorial content as that would destroy the legitimacy of our reviews and the trust between Exotic Wine Travel and its readers.