Understanding Croatian Wine with Cliff Rames
Reading Time: [est_time] Based in New York City, Cliff Rames is a freelance writer and sommelier. We first heard about him in an episode of Wine Library TV many years ago. Between 2016 and 2017, we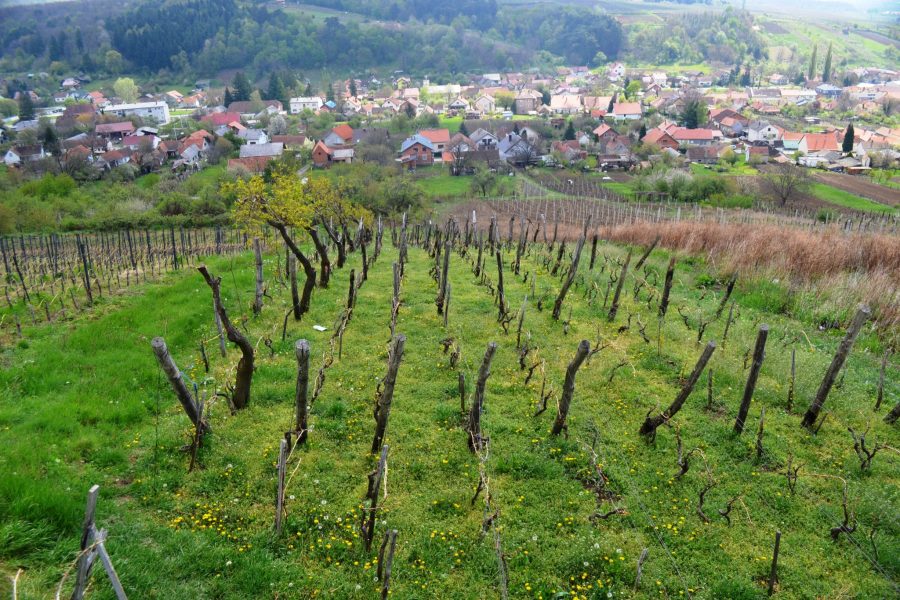 Reading Time: 6 minutes
Based in New York City, Cliff Rames is a freelance writer and sommelier. We first heard about him in an episode of Wine Library TV many years ago. Between 2016 and 2017, we spent eight months traveling through Croatia and tasted thousands of wines in preparation for our book Cracking Croatian Wine. During that period of travel and research, Cliff's website Wines of Croatia was an indispensable resource for us.
EXPLORE THE WINES OF CROATIA WITH CLIFF RAMES
 How did you get into wine?
When I was a kid, I found an interest in food and had a dream of owning a cafe in an exotic place, where I could cook and make people happy. In culinary school, I started learning about food and wine pairing. The more I explored, read, and learned, the more I became profoundly interested in wine. I still love to cook but would much rather serve cool wine than cook in a hot kitchen.
Eventually, it got to the point where every time I stepped into a wine shop, it'd take me three hours to emerge because I had to read nearly every single label in the shop in order to choose one wine for the evening. I still harbor the dream of owning a cafe, although it will probably be in Croatia and have more of a wine-bar theme.
Food and wine are a pair that seems to partake in a higher order of inevitability. We know you as the Wines of Croatia guy. What other wine regions do you enjoy drinking from?
I'm a wine lover – first. I'm fascinated by the product of a place. When I taste a specific wine, I taste a certain place – which appeals to my sense of wanderlust. I was in France last year and fell in love with Chablis. I love the Finger Lakes region in New York, the Umpqua Valley in Oregon, Mosel, the Mount Etna wine region in Sicily, and Tokaj. I could go on and on. Every region has its unique nuances and charm that make wine so fascinating and appealing. It's an endless journey.
"Tasting places through your glass is the wine experience."

– Cliff Rames, founder of Wines of Croatia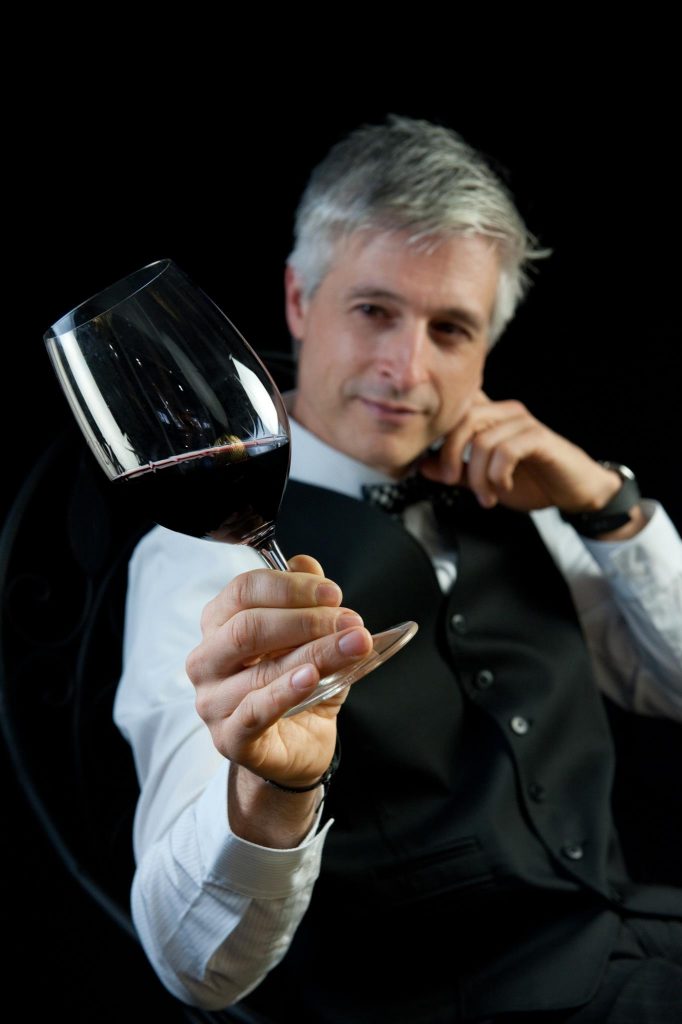 The more you learn, the less you know. We can relate to that, especially when it comes to wine. What turned you on to Croatian wine?
My father is originally from a tiny island off the coast of Croatia. When I was 16, he asked if I wanted to see where he was from. Of course I said yes. A few years later, he took me there, and I had my first glass of Dingač – a 1983 vintage no less. I fell in love instantly and proceeded to ask a ton of questions about Dingač. But back then, people in Croatia simply told me: it's a wine, or it's a grape, or that's where the wine is from – nobody could give me a concise answer. Years later, I found out that Dingač is a place on the Pelješac peninsula, and it became a mythical place to me.
After getting certified as a sommelier by the Court of Master Sommeliers, I decided to specialize in what I had a natural inclination towards: Croatian wine. I was looking around and found that there was no information on Croatian wine. I thought, "Well somebody has to do something about that!" I took it on as a crusade, a personal mission, and at times I felt like John the Baptist screaming into the desert.
And now "Cliff Rames" is almost a synonym for Croatian wine! What can Croatian wine offer to the world?
So often, well-made wines can transport you to a place; Croatian wines do that for me. There are about 130 indigenous varieties in Croatia, although perhaps only three dozen exist in commercial production. These grapes have funky names and make wines that taste like nothing else on earth. The trend in the wine world today is authenticity. People want food, wine, and stories that are real. Croatia can offer that. It is a magical place with some great stories to tell.
The movement towards authenticity has certainly opened up a new playground on the world stage for lesser-known wine regions, exotic wines, and artisanal wine producers. Has the Croatian wine wave caught on internationally or does it need a jolt?
I have been working on Wines of Croatia for 10 years. There are a lot more Croatian wines available in today's US market, but not as many as I would like to see. I am a little disappointed, but there are a few talented importers bringing in some good stuff. The thing is that these importers are regional and don't have the national outreach yet. Things are getting better, but there is still a lot of work to do here in the USA.
For the benefit of wine travelers, would you tell us more about the major wine regions in Croatia and their differences?
Croatia is broken into four major regions: Istria and Kvarner; Dalmatia; Slavonia and Danube; and the Uplands. Slavonia and Danube is a fantastic region but often forgotten and overlooked. This is too bad because it is a fabulous wine-growing region. It offers the white grape Graševina, which is an incredibly food-friendly grape. Graševina can manifest in so many different styles: sparkling wine, crisp and fresh dry wine, full-bodied and barrel-aged wine, sweet dessert wine, and even ice wine. It can wear almost every single hat in terms of wine style. There is also the potential to make solid red wines from the varieties Frankovka, Zweigelt, and Merlot.
The Uplands is a pastoral region behind the capital of Zagreb. It is quasi-alpine so you get cool-climate wines. There are many light, fresh, and fruity white wines coming out of that region. And there's also the potential for sparkling wines and ice wines over there.
Istria has a tremendous food culture that plays off what goes on in Italy. It is called the 'Tuscany of Croatia' because of the food, truffles, rolling green hills, and medieval villages with vineyards dotted in between. The white wine grape Malvazija and red wine grape Teran are big there; those two varieties make food-friendly wines that pair excellently with the local cuisine.
Dalmatia is really a great gift to Croatia as it is home to the largest number of indigenous grape varieties. What's nice is the local grapes there are still in production, whereas many indigenous varieties from other regions have been lost. The leading grape in Dalmatia is Plavac Mali, the offspring of Zinfandel (Crljenak Kaštelanski/Tribidrag). What is overlooked is the great white wines available in this region, particularly Pošip. There is a famous photo of Bono from U2 drinking Grk circulating on the web. Unfortunately, wine made from Grk is so rare and the production is so small that we can't have any hope that it will be a global sensation. But everyone who tries it loves it.
Oh yes, we love Grk too. It's so hard to get that wine even in Croatia. Who are some of your favorite producers in Croatia, and why are they special to you?
Wow, I hope I don't get into trouble for leaving anyone out! One of my all-time favorites and great friend is Alen Bibić. He's a forward-thinking pioneer in Croatia. He was one of the first to take international export seriously. His winery is also about 30 minutes away from where my father was born. My grandfather had vineyards close to Bibić's and grew some of the grapes, like Babić and Debit, that Alen champions.
There are a number of new and forward-thinking winemakers like Bruno Trapan, Ivica Matošević, Moreno Degrassi, Moreno Coronica, and the Benvenuti brothers, as well as other guys up in Istria. The godfather of Istria for me is Giorgio Clai. He makes amazing orange wines from Malvazija and big, delicious reds from Teran and Refosco.
Down in Hvar, there is a visionary winemaker called Andro Tomić who does a great job at harnessing indigenous varieties and making them approachable for those that are new to Croatian wines. In Slavonia, you have Vlado Krauthaker who is doing amazing things. A lot of winemakers in Slavonia are unsung heroes doing great work.
In the Uplands, Bodren is making excellent ice and late-harvest wines. Tomac is producing amazing sparkling and amphora wines. Korak is making one of the finest Pinot Noirs in Croatia, and he's a great guy with a strong signature in his winemaking style.
Adding on to your recommendation about Alen Bibić: we visited the Bibich winery several months ago and enjoyed one of the best wine-pairing experience we've ever had. The molecular cuisine, which Alen's wife prepared, elevated the wines to a whole new level of exquisite charm. The Bibich winery certainly sets the bar high for gastronomic tourism. Moving forward, what do you see in the trajectory of your projects on Croatian wine?
It's been an interesting 10 years; most of the time, it's been a one-man show. There have been various initiatives to get funding from various sources. I have conducted masterclasses and assisted with grand tastings here in New York City. I hope to collaborate with the winemaker's association of Croatia in continuing these events.
The biggest challenge is sustaining the Wines of Croatia project without bankrupting myself. I have used my heart and passion to propagate this project and realized that I need to monetize the website in order to move forward. The question is how to do that while maintaining the credibility, objectivity, and integrity of the information. I have some plans in the works and am relaunching the website soon, so we will take it from there.
Exotic Wine Travel's Choice: Croatian Wine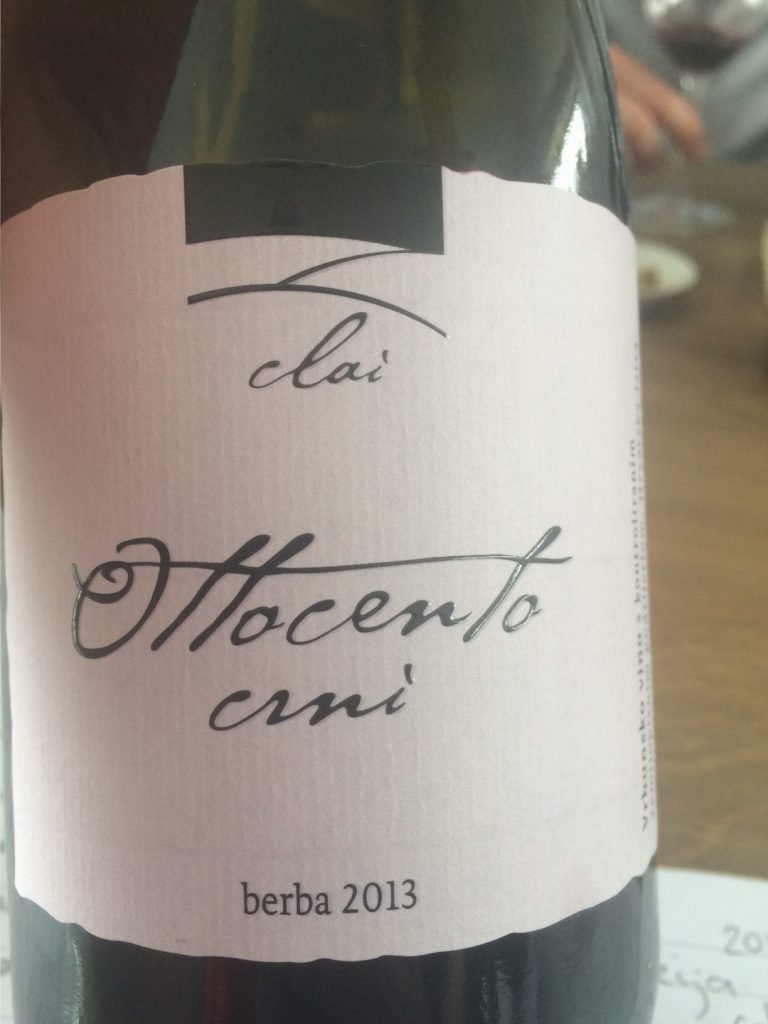 Clai Ottocento Crni 
€22.99 | EU-wide Delivery | Shop Here
Made by the wine producer that Cliff refers to as "the godfather of Istria". The Clai Ottocento Crni is a red blend of Cabernet Sauvignon, Merlot, Teran, and a touch of Refosco. The grapes are farmed organically with biodynamic principles. The grapes undergo spontaneous fermentation and long maceration. This is a wine that will appease many people: dense and powerful in the mouth and finishes with refinement. The rich flavors are of black fruit, licorice, musky perfume, and earth. The long end palate is guided by a mineral characteristic, perked up by grippy but easy-going tannins.
We also did a video featuring Clai's wines:
The finest selection of
Croatian wines
available at:

Shipping is available EU-wide and to the UK.
************
    Do you want to try Croatian wines?    
If you're looking to savor the exquisite flavor of Croatian wines, look no further than wineandmore.com. With an abundance of options from different winemakers, it's easy to find exactly what your palate desires. Not sure which bottle is best for you? Try out one of their curated wine cases and discover the perfect vintage for any occasion!
************
Want to learn more about wine?
Are you ready to discover the wonderful world of wines? Come join us at wineandmore.com and let's explore the incredible selection of delicious wines together! We can't wait to share our passion for wine with you!
---
Featured photo: Cliff Rames by Wines of Croatia. 
Please note that the opinions expressed in this article are unsolicited and have not been paid for in any way by governmental bodies, enterprises, or individuals. We do not sell editorial content as that would destroy the legitimacy of our reviews and the trust between Exotic Wine Travel and its readers. On occasion, we extend the option of purchasing the wines we review. Some of these product links are set up through affiliate programs, which means Exotic Wine Travel gets referral credits if you choose to purchase the items via the links we provide.