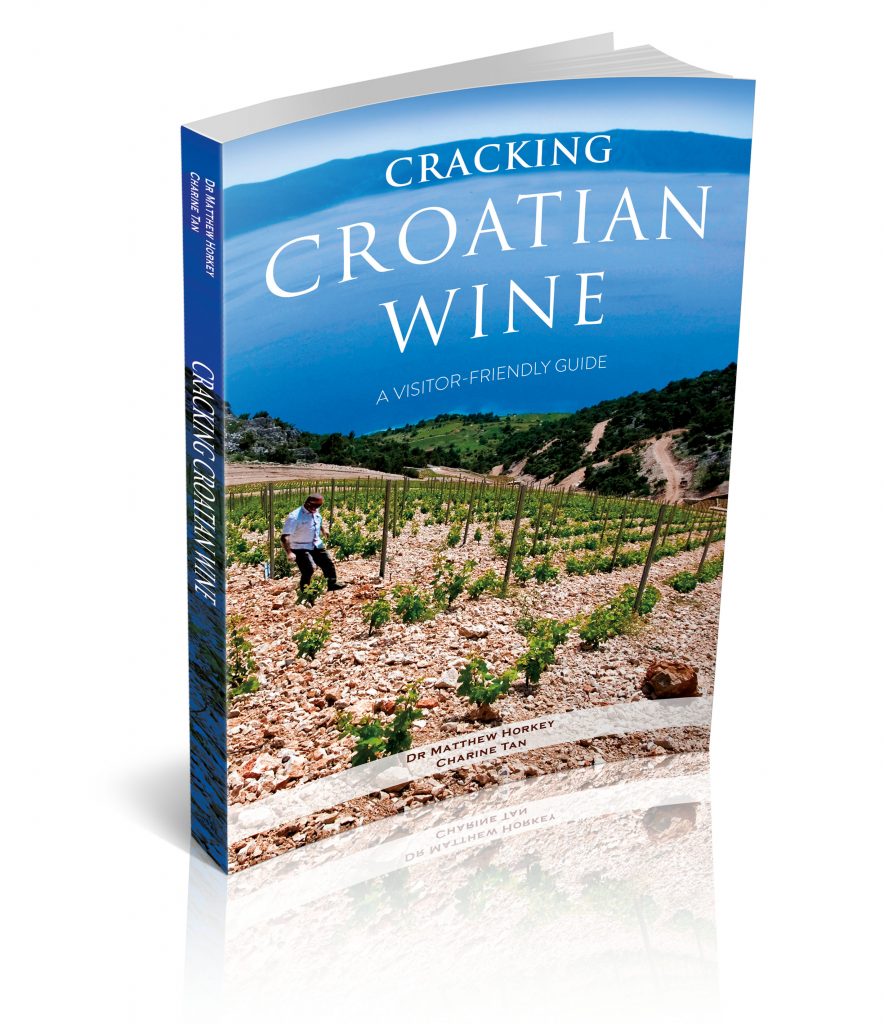 This book is meant to be a practical guide for people who enjoy wine either casually or with great curiosity and vigor.
The most common problem encountered by wine lovers when visiting a wine country is how to spend their limited amount of time in the area sifting through the many wines and producers. Add that to the challenges of figuring out where to buy wines, what varieties are grown, and what the bottle labels in a foreign language mean, and the adventure of discovering a new wine country may appear rather daunting.
Cracking Croatian Wine is our way of helping wine lovers save time, money, and effort. This book will provide the pertinent information to help wine tourists get started on exploring Croatian wines and identifying the types of wines they will enjoy.
You Will Learn:
An Introduction to Croatia: An overview of Croatian wine history, wine regions, general climatic and geographical features, Croatian cuisine, and styles of wine available to complete the gastronomic experience.
Wine Grapes in Croatia: A rundown of the native and international wine grapes planted in Croatia, along with a pronunciation guide to help you order wine like a local.
Wine Label Interpretation: Croatian wine labels can have a lot of information on them. In this book, we offer a guide to understanding every line on the label.
Wine Recommendations: More than 150 wine recommendations, complete with tasting notes.
Featured Wine Personalities: These people will offer insights into the existing wine culture and the prospect of Croatia as a wine destination.
Saša Says: Saša Špiranec, renowned Croatian wine writer, offers an insider's look at Croatia's wine regions.
Awards & Commendations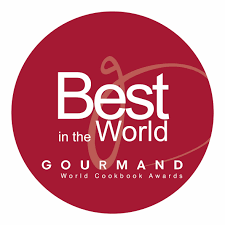 Best in the World (second place) for Gourmand Wine Books Awards 2018 in the category of "Best Wine & Spirits Tourism Book
National winner & world's finalist for Gourmand Wine Books Awards 2018 in the category of "European Wine Book of the Year"
Testimonials
There's real value in these chapters, sprinkled with a good balance of both light-hearted and serious information.
Tamlyn Currin
Croatia is a hard one to crack... but Cracking Croatian Wine is a quintessential A-Z to help you get to grips with the myriad of native grape varieties, wine regions and top producers.
Amanda Barnes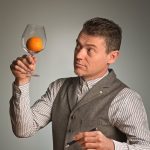 Unstuffy writing that manages to pack in the facts without talking down to anyone is much rarer in the wine world than it ought to be. Cracking Croatian Wine won't scare anyone off, be they complete wine novice or a pro sommelier. It presumes only the same enthusiasm and curiosity about wine that Matthew and Charine so ably demonstrate.
Simon Woolf
Grab your copy of Cracking Croatian Wine now!
EPUB: Compatible with Android, iPhone, NOOK, PC, Mac, Sony Reader, and other eReaders.
MOBI: Compatible with Kindle devices.
PDF: Compatible with iPhone, Kindle, PC, and Mac.
Paperback: Compatible with your eyes.
Bonus!
This book comes with discount codes that you can use for wine purchases at Wine & More and wine tours with Sweet Easy.
---
Want to learn more about Croatian wine?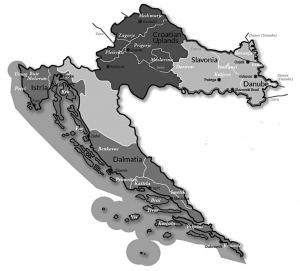 Step 1: Read our articles about the wines of Croatia

.
Latest: Making Cracking Croatian Wine
Wine events in Croatia
Graševina Without Borders: Eight Wines to Try
Croatia's Wine Tasting Event: Zagreb Bubbles in Pictures
Best of the VinArt Grand Tasting 2017: Part 2
Best of Vinart Grand Tasting 2017: Part 1
Zagreb VINOcom: Gems from Croatia's Largest Wine Show
Croatian wine reviews
Grand Cro Croatian Wine: 16 Wines Worth Trying
The Three Faces of Grk Wine
Clai Brombonero & Clai Sv Jakov: Two Iconic Croatian Wines
Markus Pepejuh Dingač 2010
Buyer's Guide: Croatian Wines in the USA
Exotic Wine Travel's 17 Wines of 2017
Saints Hills Dingač 2012: A Polished Plavac Mali
Zinfandel, Tribidrag, and Crljenak Kaštelanski: Same Grape, Different Name
10 Plavac Mali Wines To Try (Besides Dingač And Postup)
15 Amber Wines (Orange Wines) to Try in Croatia
10 Refreshing White Wines to Try
Krauthaker Kuvlakhe from Slavonia
Nine Top Bordeaux Blends in Croatia
Undervalued Wine Region: Slavonia Part 1
G&J Vina Tvoja Krv I Moja: Croatian Bordeaux Blend
Sontacchi Pinot Noir 2015
Bibich Debit 2015
Matošević Alba Barrique 2008
Wines of Croatia Versus Wines of Italy
Tomac Winery: Leading the Charge in Croatia
Exotic Wine Travel's 16 Wines of 2016
Can You Tell a Burgundy from a Croatian Pinot Noir?
The Original Zinfandel from Croatia
Interviews with the movers and shakers in the Croatian wine scene
Nenad Trifunovic: Connecting Taste with Heart
Trendsetter: Jo Ahearne MW, Winemaker
Understanding the Wines of Croatia with Cliff Rames
Guest posts and coverage
Coravin – Here's Why You Should Try Croatian Wine
Around the World in 80 Harvests – Six Croatian Grape Varieties to Try
Jancis Robinson – Book Reviews 2017 – New Old World
Italiani.net – Alla scoperta dei vini croati: Una guida per scoprire tutti i segreti / Cracking Croatian Wine: A Guide to Discover All the Secrets [in Italian and English]
Forbes – 2017 Wine World Highlights: Reader Contributions Needed
Forbes – 2 Key Wine Themes For 2018: Indigenous Grapes And Women In Wine
Red Wine Cats – This Book Makes Me Want to Travel to Croatia and Try All the Wine
The Wine Economist – Book Review: Cracking Croatian Wine
Dubrovnik Festiwine – Interview with the authors of 'Cracking Croatian Wine: A Visitor-Friendly Guide'
Odd Bacchus – Cracking Croatian Wine: A Book Review
Palate Press – Exotic Wine Travel Cracks Croatia
The Tasting Room with Tom Leykis – Cracking Croatian Wine: A Visitor's Friendly Guide
Around the World in 80 Harvests – A Wine Lover's Guide to Croatia
Blue Danube Wine – Cracking Croatian Wine: A Visitor's Friendly Guide
Croatian Week – The Croatian Wine Book that is Amazon's No.1 New Release in the Region
Wine & More – First Complete Guide on Croatian Wines in English: Cracking Croatian Wine
Bogan's Guide to Wine – Interview with Dr Matthew Horkey and Charine Tan
Chasing the Donkey – Best Croatian Wine: 5 Grapes that Wine Lovers Must Try in Croatia
Dobra hrana – PUTOVANJE IZ SNOVA: Charine i Matthew su proputovali Hrvatsku i pišu knjigu o našim vinskim regijama i vinima! / LOVE TRAVEL: Charine and Matthew traveled to Croatia and wrote a book about our wine regions and wines! [in Croatian]
Step 2: Check out our Croatian wine playlist on YouTube.
***Note: Please forgive our mispronunciations in the older videos. We've learned to speak better Croatian now!
Episode Guide
1: Open the YouTube playlist in a new tab.
2: Use "Control+F" (PC) or "Command+F" (Mac) to bring up your web browser's search box on this page.
3: Type in what you're looking for in the search box and it'll show you the episodes that contain your search words.
4. Go back to the tab with the YouTube playlist loaded and find the relevant episodes.
"Cracking Croatian Wine" Travel Series 2018
[Watch the videos, follow the playlist, and subscribe here]
Cracking Croatian Wine Travel Series: Introduction
Cracking Croatian Wine in Plešivica – featuring Vinarija Ivančić, Režek Guesthouse, Vina Šember, Tomac Winery, Restoran Ivančić, and Vinarija Korak
Cracking Croatian Wine in Istria (Part 1/4) – featuring Domaine Koquelicot, Konoba Morgan, Vina Fakin, and Clai Winery
Cracking Croatian Wine in Istria (Part 2/4): Malvazija Istarska
Cracking Croatian Wine in Istria (Part 3/4) – featuring Damjanić Winery, Coronica Winery, ItIstria Wine Bar & Shop, Degrassi Winery, Villa Dobravac / Dobravac Winery, and Prodan Tartufi (Truffle Tour and Shop)
Cracking Croatian Wine in Istria (Part 4/4) – featuring the Port of Poreč, Vina Laguna (Winery), Piquentum Winery, Grbac Winery, Konoba Stari Podrum, and Kabola Winery
Introduction to the wines and wine travel in Croatia 
"Cracking Croatian Wine" masterclass highlights [Watch Here]
Croatian wine 101 – 

Episode 101
Wine Events in Croatia
Zagreb Sparkling Wine Salon 2018 – 

Episode 285

Zagreb VINOcom – 

Episode 269
Videos about the best wines of Croatia
Croatian wine from Korta Katarina Winery –

Episode 298

Clai Winery's Brombonero Refošk and Sv. Jakov Malvazija –

Episode 287

Cracking Croatian Wine, ft. wineries Bire, Coronica, Legovina, and Miloš – 

Episode 262

Orange wines / Amber wines from the ex-Yugoslavian countries, ft. Croatian winery, Bibich – 

Episode 242

Croatian sparkling wine, ft. wineries Šember, Tomac, and Zure – 

Episode 238

Croatian rosé wine, ft. wineries Senjanović, Vinarija Rak, and Volarević – 

Episode 237

Croatian amber wines / orange wines, ft. wineries Tomac, Krauthaker, and Bibich – 

Episode 234

Red blends from the Istria wine region, ft. wineries Clai, Damjanić, Domaine Koquelicot, Kozlović, Matošević, Roxanich, and Trapan – 

Episode 232

Top Croatian Bordeaux-style blends, ft. wineries Bibich, Boškinac, Coronica, G&J, and Petrač – 

Episode 226

Croatia's minimal-intervention / natural wines, ft. wineries Roxanich and Piquentum –

 Episode 222

Croatian wines produced by Vina Laguna in Istria –

Episode 189

Top Croatian wines by Boškinac and Bibich versus great Italian red wines –

Episode 184

Value-driven Croatian red wines, ft. wineries Vina Laguna, Badel, and Vrsaljko –

Episode 179

Ivančič Portugizer Barrique (Blauer Portugieser) from the Plešivica wine region in Croatia –

Episode 177

Josić Ciconia Niga Cuvée Superior from Vinogorje (Wine Hill) Baranja –

Episode 176

Orange wines from Georgia, Bosnia-Herzegovina, and Croatia, ft Clai Ottocento Bijeli from the Istria wine region – 

Episode 106

Matošević Grimalda White (Chardonnay, Malvazija, and Sauvignon Blanc) from Istria –

Episode 97

Croatian wines produced by G&J Vinarija, Vina Laguna, and Clai Vinarija –

Episode 96

Premium Croatian wines from wineries Matuško and Boškinac –

Episode 94

Living like Anthony Bourdain: wine-pairing meal at Bibich winery in North Dalmatia –

Episode 92

Grgić Vina (by Miljenko "Mike" Grgich) in Trstenik town, Pelješac Peninsula –

Episode 84
Videos about the native wine grapes of Croatia
Plavac Mali and Grk from Križ Winery –

Episode 257

Plavina and Lasina from Dalmatia ft. wineries Sladić and Baraka –

Episode 250

Croatian white wine made from Pošip, ft. wineries Radan, Volarević, and Stina –

Episode 243

Croatian white wine grapes from Dalmatia: Debit and Maraština –

Episode 230

Gegić from the island of Pag, ft Boškinac Winery – 

Episode 225

Malvazija from Istria, ft. wineries Poletti, Fakin, and Roxanich – 

Episode 217

Istrian red wines made from the grapes Refosco and Teran, ft. wineries Degrassi, Cattunar, and Veralda – 

Episode 210

Croatia's most planted wine grape: Graševina (Welschriesling), ft. wineries Enjingi, Kutjevo, Galić, and Vina Belje – 

Episode 196

Babić, Dalmatian red grape and cousin of Plavac Mali, ft. wineries Piližota, Vinoplod, Zlatan Otok, and Birin – 

Episode 180

Unique wine grape: Rudežuša from Imotski in mainland Dalmatia, ft. Jerković Mračaj – 

Episode 177

Śipun's Sansigot (aka Sušćan) from the Kvarner region – 

Episode 176

Matela Crljenak Kaštelanski (also known as Tribidrag and Zinfandel) – 

Episode 176

Croatia's native white wine grapes: Kujundžuša, Grk, Malvazija Istarska, Pošip, Debit ft. winries Jerković, Zure, Meneghetti, Degara, and Bibich – 

Episode 175

Classic American Zinfandel versus the original Zinfandel, ft. Zlatan Otok's Crljenak – 

Episode 104

Croatian white wines from the wine regions of Kvarner, ft the grape Zlahtina and wineries Katunar and PZ Gospoja – 

Episode 97

Prč and Plavac Mali, indigenous grapes and varietal wines from the Hvar island in South Dalmatia, ft. wineries Vujnovi

ć, 

PZ Svir

č

e, Carić, and Tomić –

Episode 90

Indigenous Dalmatian grapes—Bogdanuša, Darnekuša, Plavac Mali, and Prč—at Carić winery on the island of Hvar, South Dalmatia –

Episode 89

Grk, a rare Croatian white grape from the Lumbarda town on the eastern tip of Kor

č

ula island, ft. Bire Grk –

Episode 87
Videos about Croatia's flagship red grape, Plavac Mali
Tasting video: Plavac Mali from Saints Hills Winery – 

Episode 252

Tasting video: Stina Plavac Mali Majstor and Stina Plavac Mali Barrique – 

Episode 228

Plavac Mali from the Vis island in Croatia, ft. Senjanović Plavac Tihe Braće – 

Episode 227

Thoughts on Plavac Mali, ft. wineries Markus, Miloš, and Rozič – 

Episode 221

Plavac Mali, the offspring of Dobri

č

i

ć

and Tribidrag, ft. wineries Markus Dingač, Stina Plavac Mali Majestor, and Miloš Stagnum – 

Episode 172

Plavac Mali wines from Pelješac Peninsula, Dalmatia wine region – 

Episode 88

A look at the vineyards of Dingač, Croatia's first appellation and exclusive to the growth of Plavac Mali – 

Episode 85

First taste of Croatian Plavac Mali, ft. Vina Tomic Plavac – 

Episode 12
Videos about the wine regions of Croatia
Wine recommendations for Slavonia, ft. wineries Galić, Adžić, Sontacchi, Krauthaker,  and Enjingi – 

Episode 215

Fine Croatian wine from the Pleševica wine region – 

Episode 205

Slavonia, a gem for Croatian wine –

Episode 192

A look at the Plešivica wine region in Croatia – 

Episode 187

Babić grapes in the UNESCO-shortlisted Bucavac Vineyard, near the town of Primošten – 

Episode 93

Vineyards and bush vines on the island of Hvar, South Dalmatia – 

Episode 91

Impressions of Ilok (Slavonia & the Danube wine region) – 

Episode 48

Wine travel in Ilok (Slavonia & the Danube wine region) – 

Episode 44
Interviews 
Interview with Moreno Coronica of Coronica Winery (Istria) – 

Episode 98

Interview with Bruno Trapan of Trapan Winery (Istria) – 

Episode 95

Interview with Ivan Miloš of Vinarija Miloš (Dalmatia), the winery that created the first cult wine of Croatia – 

Episode 86

 
Interview with Domagoj Buhać of Ivan Buhać winery in Ilok (Slavonia & the Danube wine region) – 

Episode 47 

War and wine at Iločki Podrumi (Slavonia & the Danube wine region) – 

Episode 45
Step 3: Shop at our web store stocked full of exciting Croatian wines.