Best Wine Memories of 2019
Reading Time: [est_time] As 2019 closes and 2020 unfolds, it will mark five straight years of traveling around the world. We've spent that entire time uncovering unique wines from both far-flung and well-known regions of the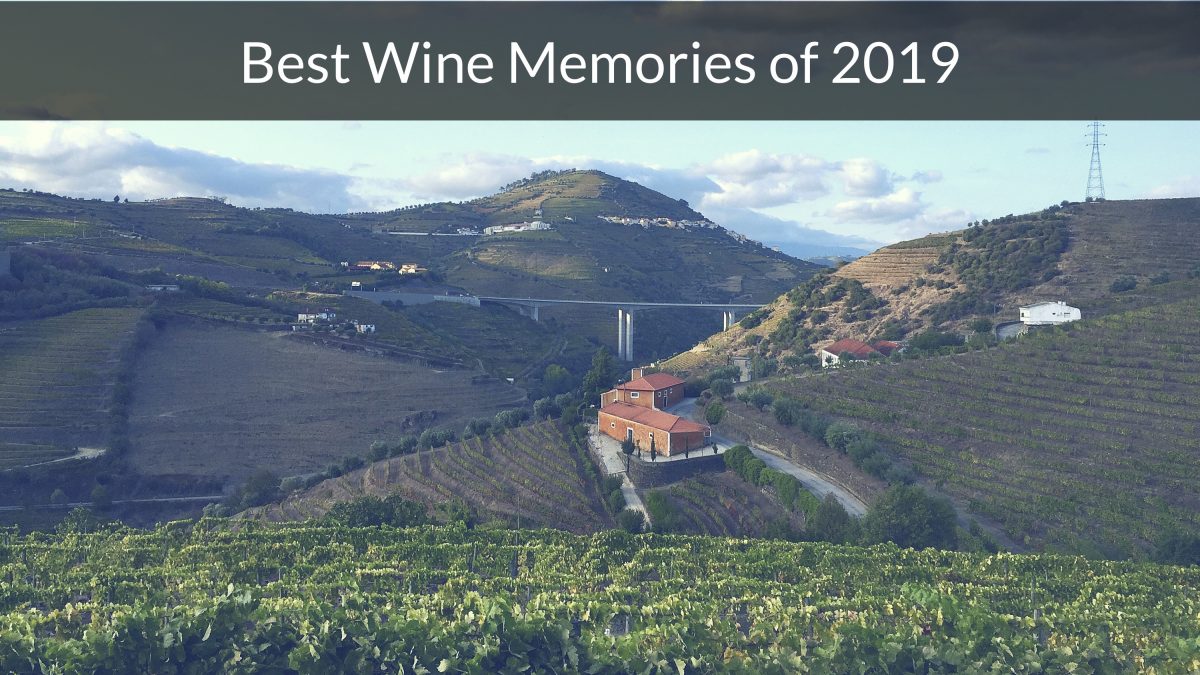 Reading Time: 7 minutes
As 2019 closes and 2020 unfolds, it will mark five straight years of traveling around the world. We've spent that entire time uncovering unique wines from both far-flung and well-known regions of the wine world.
In 2015 we left our careers to take a sabbatical. I had a large Chiropractic practice and Charine was on the fast track in a multinational company. We were both happy but wanted more in our lives. What started as an around the world tour turned into our next career.
Traveling around the world and writing about wine sounds like a dream to many, but it's not all champagne and filet mignon. There are many long hours on buses, trains, and airports. Couple that with the stress of constantly finding temporary "homes" on a budget while lugging around everything we own, and it starts to get a little hectic. Add the uncertainty of building something unique and you can see that this isn't the life for everyone.
We get to travel the world and report on exciting happenings in wine. But for every wine-filled trip and five-course dinner, there are long days of sitting in front of the computer eating a meal of crackers and spread. We're not independently wealthy, we are two people that have put everything on the line to build something bigger than ourselves.
This last year wasn't the easiest, we had a lot of personal and professional setbacks including a very public stumble (read about it at the bottom of this article). Still, I don't regret anything. In chronological order, here are the vinous experiences that made 2019 special.
Exploring tropical viticulture in Thailand
Accompanying the Thai Wine Association for their annual vineyard inspection tour was the first trip of the year. I had the chance to visit in January, one month before the harvest. I have long been skeptical about the ability to create fine wines in the tropics but that all changed with the visit.
The vineyards of Gran Monte were so cool at night that I needed a jacket, while other Thai vineyards look like they lifted right out of Southern France. And the wines? I took one Thai Syrah to a group of sommeliers in Singapore to taste blind, they all thought it was a Côte Rôtie.
Taking a French deep dive in the Loire and Châteauneuf-du-Pape
France is a country that we want to spend more time in. Charine has always been a Francophile at heart, both food and wine. I've always leaned towards Italy. Over the last few years, my palate has started changing and drifting towards French wine.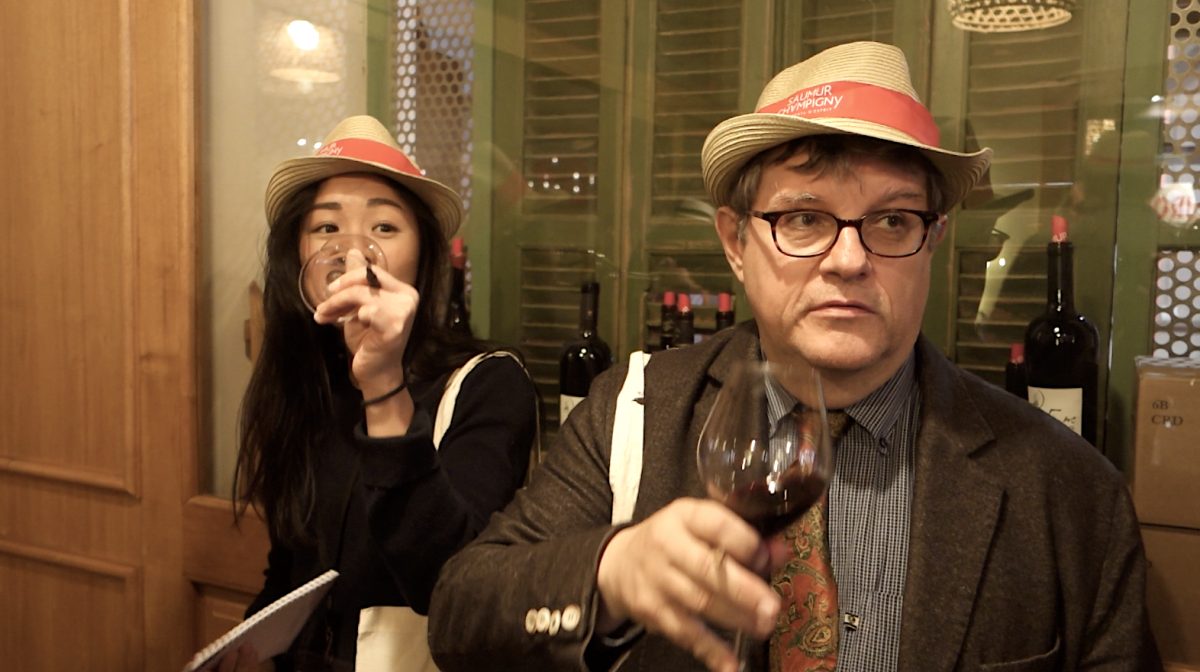 We spent back to back weeks in the Loire and Châteauneuf-du-Pape. The trip through the Loire included meeting Nicolas Joly at the legendary Coulee de Serrant AOC. Charine's favorite moment of the trip was dinner with producers of Saumur-Champigny. My favorite part of the trip was walking barefoot in the frigid Atlantic Ocean, viewing the oyster farms before slurping a few down with some Cru Muscadet.
After the Loire, we made our way to Châteauneuf-du-Pape for the annual tasting, Les Printemps des Châteaneuf-du-Pape. The week included cellar visits, long walks through vineyards and plenty of smelly French cheese. During one evening, the producers hosted a party with magnums of older vintages of CdP, which was fine wine overload. My most memorable white wine of the year came from that week, the Beaucastel Roussanne Vielle Vignes.
Making videos in Salento and at Il Borro
After France, we flew to Puglia, Italy to produce a short video about the wines of Salento. Our friend Stefano Spagnolo of Salento Wine Tour and Salento Wine Shop hosted us for a week. We had the chance to discover Salento deeper while gorging ourselves on the wonderful Pugliese cuisine. You can see our work from that week in the video below.
After Salento, we jumped on a train and headed straight for Tuscany. We had previously met Salvatore Ferragamo in person at James Suckling's Great Wines of Italy Hong Kong 2018. I was genuinely impressed with the wines of Il Borro and Salvatore invited us to stay at the property.
It was a longtime dream of Charine to stay at Il Borro, so spending three nights at the property was surreal for both of us. It was a luxurious experience that included food, wine, horseback riding, and more. You can see what it's like to stay at Il Borro in the video below.
Switzerland with friends and special wines
After the crazy month of April, May got even more hectic as we judged at the IWCB in Romania, followed that up with a trip to Bulgaria, and then a leisure trip to Switzerland. We visited a good friend at his family home outside of Zurich.
Our friend has always been generous with us when it comes to food and wine. He's treated us to countless meals, great bottles, and experiences over the years. All of which we are eternally grateful.
In the cellar of his family's home, there is a collection of wines passed down from his father. During the course of a week, he opened numerous wines including a 1994 Château Cheval Blanc. Even in an off vintage, the wine was stellar and we polished the bottle off in no time.
A week in Moldova
We were exhausted from two straight months on the road, but we had a big trip planned to the Republic of Moldova. The weeklong trip was a whirlwind tour, with visits to three wineries per day mixed in with long nights of tasting at multiple wine bars scattered throughout Chișinău.
Moldova is one of the poorest countries in the region, which makes it impressive to see the production of quality wine. Prior to the trip, we had tasted several Moldovan wines while judging at the IWCB. We were impressed by those examples but discovered even better wines while touring through the country.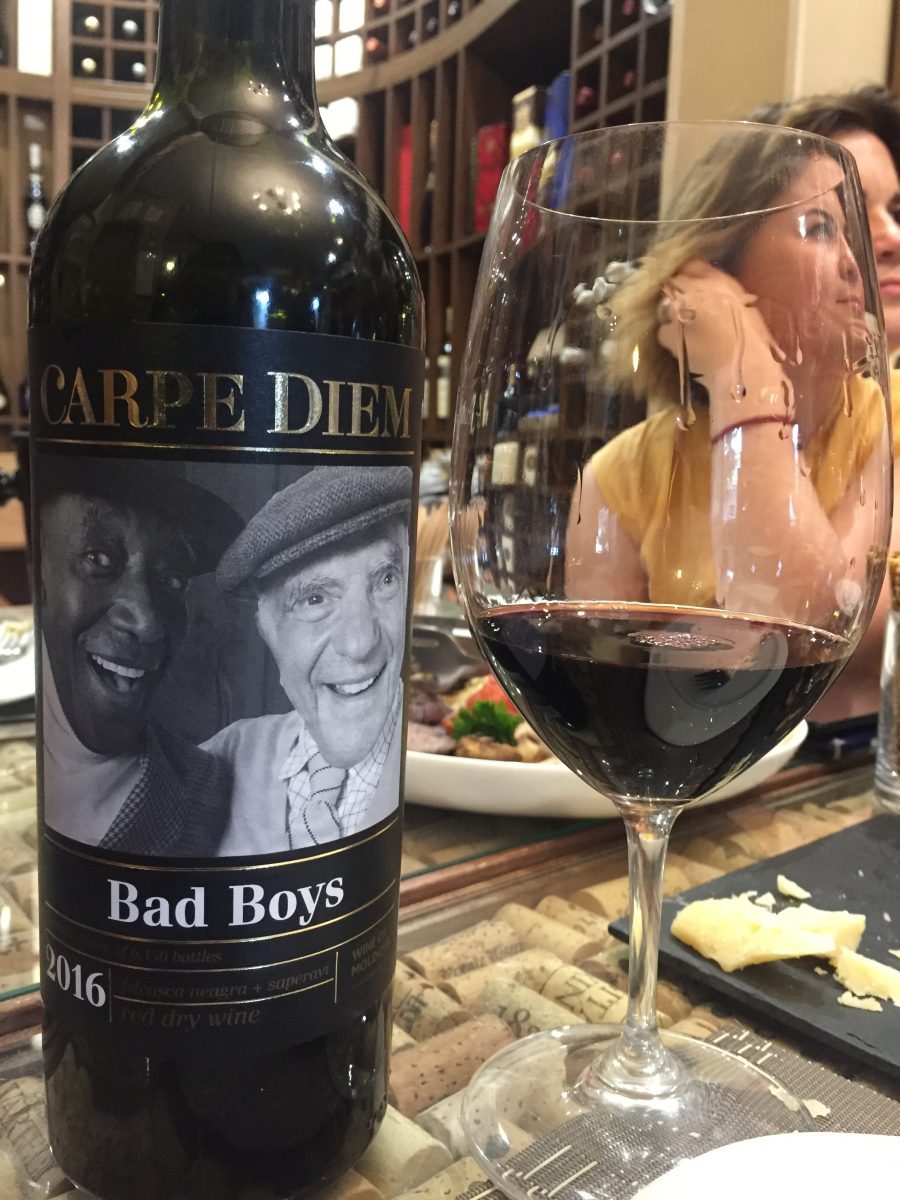 After the trip, Charine published our most viewed article of the year. In addition to that, our YouTube recap of the trip went quasi-viral and reached nearly 7,000 views in less than two days. You can view it below.
Hanging with Andrew Jefford
Andrew Jefford is one of Charine's favorite wine writers. He also happens to also be one of the most respected in Europe. With all of that in mind, it felt surreal when he asked us to sign his copy of Cracking Croatian Wine.
Our friend and renowned Croatian wine writer Saša Špiranec put together a private press tour and mega tasting of Croatian wine for Andrew and us. Over three and a half days we introduced Andrew to some of the best wines in the country. It was refreshing to see someone with so much wine knowledge and experience be so humble and open. He also had a very positive opinion of Croatian wines.
Four weeks of great wines in Germany
Charine signed up for the pet sitting site Trusted Housesitters. Our first gig was catsitting in the heart of Germany's wine country. We stayed in a beautiful home in the Rheinhessen just on the border of the Rheingau and Nahe. It was a fabulous location for visiting wineries.
The cat was very low maintenance so we took the time to visit top producers in Ahr, Franken, Mosel, Nahe, Pfalz, Rheingau, Rheinhessen. We visited several producers every day and it was the most educational wine month in my career thus far. We spent time with producers as they walked us through canopy management, vine positioning, and vinification styles. Because of the cooler climate, German's have to be excellent at all of the above to create the best wine possible and I enjoyed being the benefactor of all their expertise.
After the visits during the day, we spent every evening tasting through samples of fine German Riesling, Pinot Gris, Pinot Blanc, and Pinot Noir. Now I absolutely love German wines and hope to explore the country more in-depth. Several of our articles on the trip have been published with more to come under the German Wine tab on our website.
*Travel around the world and live like a local. Stay in someone's home for free in exchange for pet sitting. You can use our code RAF207209 to get 25% your membership at Trusted Housesitters.
Extreme wines in Valle d'Aosta
While we stayed in Germany, I had two solo, side trips to Italy. The first was to Sardinia and the other to Valle d'Aosta. In Aosta, I judged at the 27th edition of the Mondial des Vins Extrêmes.
Many wine competitions are filled with mundane wines, just hoping to get a medal to stand out on a supermarket shelf. The wines in Mondial des Vins Extrêmes are all from small producers, working in extreme terroirs (slopes, islands, terraces, etc). During one afternoon tasting, my friend exclaimed, "this is the best flight wines I've ever had in a competition."
In the afternoons, I joined all of the judges on different excursions. We visited producers and discovered the local cuisine. The food of Valle d'Aosta is a fine blend of mountain cheese, braised meats, and local pasta, all with an Italian flair. Cooperative wineries produce a lot of the valley's wine and I couldn't believe the quality of wines available under 10 Euros.
Four Portuguese wine regions in two and a half weeks
Portuguese wine is having a moment in the sun right now, there are several good reasons for that. The wines are unique, the people are open, and the country is stunning. It feels like a place I could live long term.
I traveled to Portugal for the 2019 Douro Boys Auction and had the intention to judge in a competition in Italy afterward. The competition was canceled at the last minute, which meant I needed to scramble to fill time. After sending out dozens of emails, the next few weeks began to take shape and included whirlwind tours of the Dão, Bairrada, and Alentejo.
The trip gave me a better understanding of Portuguese cuisine, which has more regional differences than I previously thought. The two and a half weeks were also filled with great wines, old friends, and random experiences. My last night was spent in an underground Lisbon club with only senior citizens dancing around while a Dutch woman who relocated to the country complained to me about her love life. Oh, Portugal…
Our Kickstarter that fell short
We've been returning to Hungary many times over the last few years with the intention to write a Hungarian wine book. We love the country's wines and this year, we decided to commit to producing a book. We turned to the crowdsourcing site Kickstarter to fund the project.
It took us several months of pre-preparation, calculations, and taking courses before finally launching the campaign in early November. Admittedly, we jumped the gun too soon and made several mistakes. I had many long nights second-guessing myself but learned a lot in the process. We didn't successfully reach our goal, but I was overwhelmed by people that backed the project. I was moved to tears on several occasions by old friends and backers thanks to their generosity.
During the month-long campaign, I traveled solo throughout Hungary to attend tastings, visit producers, and get deeper into Hungarian culture. The four weeks strengthened my opinion of Hungarian wines even more. I also connected with several people in the industry who went out of their way to help. That's we're not giving up, we feel like we owe the book to all of those who helped us along the way.
We're relaunching the campaign in March 2020. You can stay up to date with the process and get a copy with a discount by signing up for the Discover Hungarian Wine mailing list.
*Hungary isn't the easiest country to navigate and we'd be lost without help from the following people. Carolyn & Gábor (Taste Hungary), Dániel (winesofa.eu), Zoltán (Pécsi Borózó), Evá (GoVolcanic & Somló Wine Shop), Zoltán (Művelt Alkoholista), Péter (Vida Péter Winery), Mihály (Könyvbar & Restaurant), András (Takler Winery), Vera (Magyar Turisztikai Ügynökség), Wine a'More Travel, Bortársaság, Borjour, Agnes & Tamás (Hungarianwines.eu), Kriston (VinCE), and everyone who backed our Kickstarter. I can't thank you all enough.
You might also enjoy:
Our video recap of 2018: Traveling the World for Food and Wine 2018 Rewind.
The finest selection
of wines available at:

Shipping is available EU-wide and to the UK.
************
    Do you want to try Croatian wines?    
If you want to savor the exquisite flavor of Croatian wines, look no further than wineandmore.com. With an abundance of options from different winemakers, it's easy to find exactly what your palate desires. Not sure which bottle is best for you? Try out one of their curated wine cases and discover the perfect vintage for any occasion!
************
Want to learn more about wine?
Are you ready to discover the wonderful world of wines? Come join us at wineandmore.com and let's explore the incredible selection of delicious wines together! We can't wait to share our passion for wine with you!
---
Please note that the opinions expressed in this article are unsolicited and have not been paid for in any way by governmental bodies, enterprises, or individuals. We do not sell editorial content as that would destroy the legitimacy of our reviews and the trust between Exotic Wine Travel and its readers. On occasion, we extend the option of purchasing the wines we review or/and the products we spotlight. Some of these product links are set up through affiliate programs, which means Exotic Wine Travel gets referral credits if you choose to purchase these items via the links we provide.