Bosnia Herzegovina Wine – Blatina & Žilavka From The Blaž Festival
Reading Time: [est_time] During the Fall of 2018, we attended the Blaž Festival in Medjugorje, Bosnia Herzegovina. It was the third rendition of the annual festival that focuses on showcasing the local varieties Blatina and Žilavka.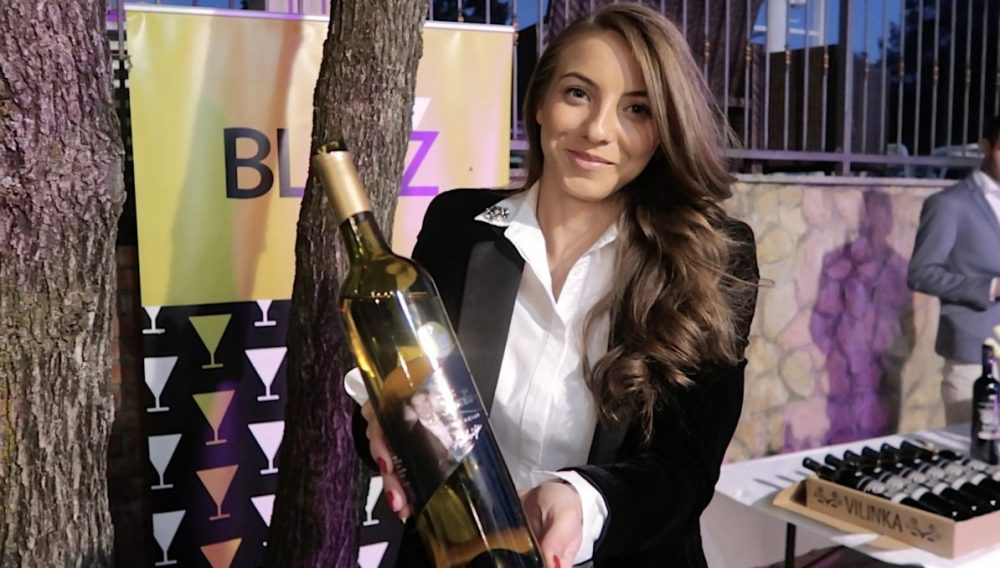 Reading Time: 6 minutes
During the Fall of 2018, we attended the Blaž Festival in Medjugorje, Bosnia Herzegovina. It was the third rendition of the annual festival that focuses on showcasing the local varieties Blatina and Žilavka. We're big fans of the region and these wines, so it was a no-brainer for us to attend when we received the invite. Nearly all of the quality producers of BiH (Bosnia Herzegovina) were present at Blaž.
Blatina & Žilavka
Blatina and Žilavka are two unique grapes from Herzegovina. The region has a long history of wine production, dating back at least 2000 years to Illyrian times. That being said, wines from these grapes are not well known on the world stage.
Blatina is one of my favorite grapes from the Ex-Yugoslavia region. It creates medium-bodied reds with juicy acidity and distinctive mineral flavors. The wines are low in alcohol and retain a fantastic level of natural acidity, which is unique for the latitude (Herzegovina is approximately the same latitude as Rome, Italy).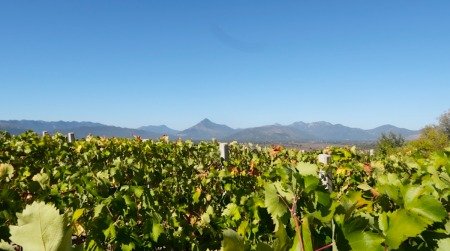 The flowers of the Blatina vine are female, meaning they need a different variety to pollinate. For this reason, many producers plant Alicante Bouchet or another local variety known as Trnjak in their Blatina vineyards. Wines made from Blatina tend to taste like an imaginary cross between Sangiovese and Gamay. Oak aged versions tend to taste like rich wines made from Blaufränkisch. The wines are usually fruity and complex.
Žilavka is a unique grape that has few equivalents. The grape creates wines with high alcohol and surprisingly bright acidity. Žilavka vines tend to do well with the warm, Mediterranean climate of Herzegovina. Many producers told us that during drought periods, the only green of the landscape is from the Žilavka vineyards. The closest comparison for the grape that we have is Vermentino from Sardinia, thanks to the pine, ripe fruit, Mediterranean brush flavors that are accompanied by an oily mouthfeel.
Blaž Impressions
The Blaž Festival really impressed us. We had no idea what to expect and when we got to the venue we were blown away. The lighting was stellar and there was live music in addition to finger foods and cheeses. The organization was top notch and the organizers plan to do more Blaž events in the region including Sarajevo (BiH), Belgrade (Serbia), Split, and Zagreb (Croatia).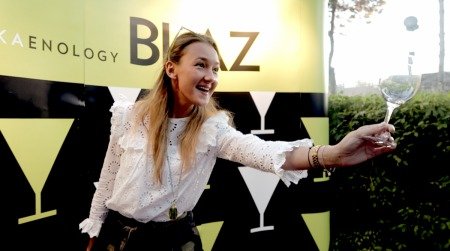 Wines made from Žilavka showed the weakest in our opinion. Too many producers use aromatic yeasts and the wines taste industrial and lack personality. Many of these wines taste like they could be any grape. If the target market is mass produced, low cost, fresh whites than this is no problem. However, if producers want to show off Žilavka's potential, we'd like to see more examples made with indigenous yeasts and bottled unfiltered like the excellent wines from Brkić.
Wines made from Blatina, Trjnak, and Vranac are a different story. We tasted a number of exciting wines from all of these grapes. Blatina does well as a fresh wine and takes to oak surprisingly well for a medium bodied wine. Vranac (also spelled Vranec in Macedonia/FYROM) is mostly cultivated in Eastern Herzegovina but there are also a number of delicious examples in Western Herzegovina too. It's a grape that we are big fans of and the potential is barely scratched.
We feel the grape Trnjak has the most potential to make deeply colored, highly structured, and age-worthy reds. This may be the regions ticket to serious and complex reds that can surprise a lot of drinkers. It will be exciting to return to the region over the coming years to see how winemakers continue to improve.
Here were our favorites from Blaž.
Exotic Wine Travel's Picks
You can find out more about our scoring system on the Wine Rating page.
Žilavka
Marjanović has changed their labels for both the Žilavka and Blatina since we last tried them. Even though the label has changed, the quality still remains high. This wine is full of pine, ripe pineapple, Mediterranean brush, and mineral notes. It's dry but has a bigger body with an oily mouthfeel. While it's simple and delicious, the wine is big enough to stand up to chicken. Tart with a medium finish. 87/100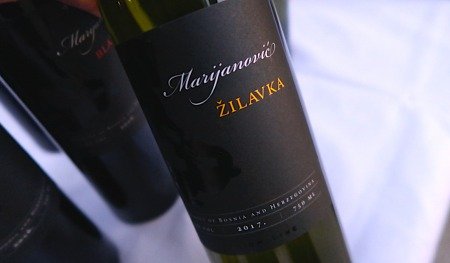 The Buntič Žilavka (along with the examples from Brkić) is distinctly different from many examples of the grape. This wine has character, it feels unfiltered and isn't as sterile as many renditions of Žilavka. There are notes of white flower, white peach, minerals, and yogurt. The wine tastes a little raw and edgy, yet contained. It is a wine for the geekier palate.  87/100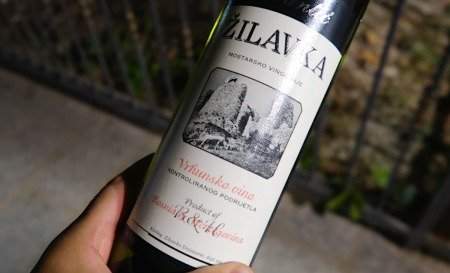 Brkič, Greda 2015 & Mjesečar Žilavka 2016 
We've written at length about Brkić, in particular, the Plava Greda and Mjesečar Žilavka. There's a reason for this. Josip Brkić is perhaps the name when it comes to wines in Western Herzegovina. He creates wines with character and soul.
The Brkić Greda is Žilavka that has been on its skins and lees for two years in the barrel. It's unfined and unfiltered. There are notes of pine, sage, green guava, white flower, and oak. The wine is full bodied with a low level of tannins. For a big wine, this has bright acidity and lingering finish. 90/100
This is the fourth vintage we've tasted of the Brkić Mjesečar Žilavka and it never disappoints. It's made by placing whole berries into Bosnian oak and letting the wine ferment naturally. It's then bottled under the full moon. This is an orange wine but a fresh one at that with notes of pine, lemon, yogurt, and almond. This beauty has texture and a long finish.  91/100
Čitluk, Žilavka Barrique 2015
The Čitluk Žilavka Barrique wine is aged for six months in 225L oak. The wood integration is fantastic in this wine. Notes of honey, white flower, lemon balm, and white peach take center stage. It's a full-bodied white that shows fantastic balance. The wine isn't overly complex but it's a pleasure to drink. It's a good example of fine oak integration in a white wine.  88/100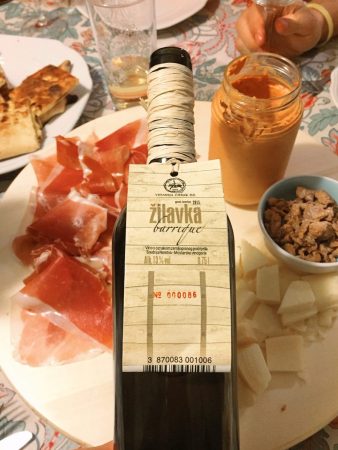 Blatina
Carska Vina, Impero Blatina 2015
Carska Vina wines are dependable vintage after vintage, especially the basic Blatina. The Carska Vina Impero Blatina is aged in oak for over a year, it's the reserve red wine of the estate. There are notes of sweet cedar, sour cherry, tobacco, and violet. It's juicy and medium bodied with soft tannins with a long acidic core. The wine is not overly complex but it's a lot of fun to drink.  87/100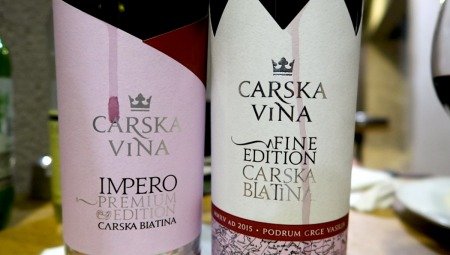 Nuič, Blatina Barrique 2015
Vinogradi Nuić is another producer that is focused on high quality and it shows across the portfolio. The basic Blatina is delicious and the Nuić Blatina Barrique takes it up one notch. We've had several vintages of this wine in the past. There is a lot of wood on the nose but that disappears on the palate. It's lighter in color for a wine aged in oak. Flavors of sour cherry, mineral, and green herb emerge on the palate. It's a juicy wine with soft tannins. It's very reminiscent of a Sangiovese from Emilia-Romagna, Italy.  87/100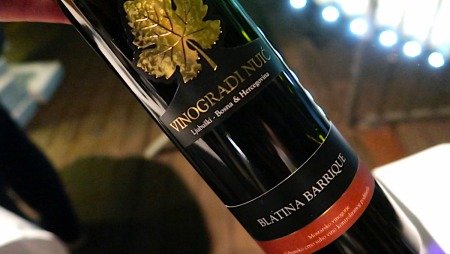 Vina Rubis, Veteribus Blatina Barrique 2015
Vina Rubis is a newcomer on the scene and we were pleased with their Žilavka and both the Vionica and Veteribus Blatina offerings. The Vina Rubis Veteribus Blatina Barrique has a lot of oak on the nose but it is charming. It is aged in French oak. Notes of sour cherry, sweet cedar, tobacco, mineral, and a touch of brett dominate the flavor profile. It's medium bodied and juicy, similar to a southern Italian Negroamaro. Some may find it a tad woody but therein lies its charm for me.  88/100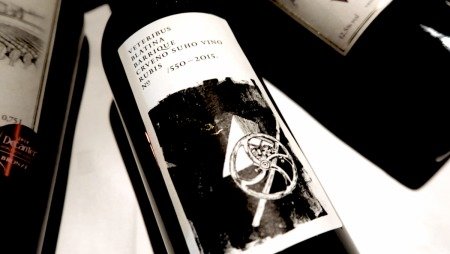 Čitluk, Blatina Grand Cru Special Edition 2011
Find Čitluk wines at wineandmore.com 
Blatina usually creates medium bodied, juicy table wines. The Čitluk Blatina Grand Cru Special Edition is one of the few serious examples of Blatina that we have come across. It has more structure than normal Blatina-based wines and we wouldn't be surprised if there is a touch of Cabernet Sauvignon blended in.
The wine has notes of red plum, maraschino cherry, cedar, and tobacco. It smells ripe and big but is actually medium-bodied on the palate. It smells and tastes like a Chianti Classico with a silky mouthfeel with round, developed tannins. It has a lingering finish but I would have loved to know this wine at a younger age. If you find it, drink it up now.  91/100
Škegro, Carsus Blatina 2016
Find Škegro wines at wineandmore.com 
Škegro is a fairly new producer on the scene but they're already producing some delicious wines. We're fond of this wine in addition to the Krš Orange Žilavka. The Carsus Blatina is aged in oak for twelve months. This new vintage takes the bottling to new heights.
Most Blatina wines are dominated by red fruit flavors, this one is more on the dark fruit spectrum. Other flavors include sweet cedar, black licorice, and minerals and while the wine smells rich and bold, it's juicy and medium bodied. A touch of Syrah-like citrus peel emerges on the finish with soft tannins.  89/100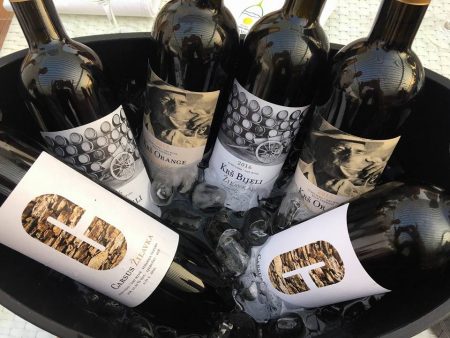 Photo from the Škegro Family Winery Facebook Page.
Other Grapes
Trnjak is another local grape of Western Herzegovina and it's often planted with Blatina to help in pollination. This bottling may be the finest example that we've tasted of the grape and it really shows off the potential. The Nuić Trnjak is deep and dark in color and rich in extract. The flavors are made up of black plum, dark cherry, and sage. It's round on the palate and plush without being sloppy – it feels similar to Merlot. The sweet tannins and fantastic oak integration finish off the package. A wine with big fruit and nuances.  91/100
Radovan Vukoje actually makes the finest Žilavka we've ever tasted, the Carsko Vino Grand Cru. Unfortunately, it wasn't at the show to taste. As good as that wine is, Vukoje is pretty darn good in Vranac too. The Vukoje Vranac is an entry-level bottling with ripe red fruits, sweet cedar, sage, and earth notes. It's full bodied but the high acidity softens the mouthfeel. All of the acidity here screams for food. This isn't as serious as the Vukoje Vranac Rezerva but it's delicious and fun to drink.  88/100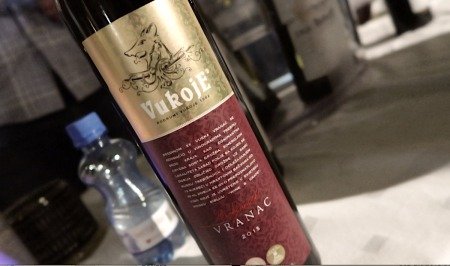 Andrija, Vranac Selekcija 2013
A big and round red wine, the Andrija Vranac Selekcija is pitch black with a lot of extract. The alcohol is high at 15.8% but it works well in the wine. There are notes of raisin, black plum, cedar, and orchid flower in the wine. It's a full-bodied, quasi-jammy, monster of a wine. Very good oak integration and round tannins. It's not the type of wine that we like to drink on a normal basis, but it's very well executed for those who like this style.  89/100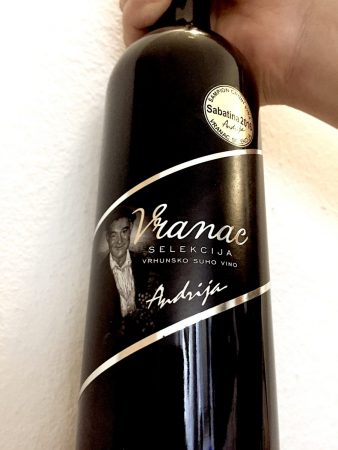 The finest selection of
wines available at:

Shipping is available EU-wide and to the UK.
************
    Do you want to try Bosnian and Herzegovinianwines?    
If you're looking to savor the exquisite flavor of Bosnian and Herzegovinian wines, look no further than wineandmore.com. With an abundance of options from different winemakers, it's easy to find exactly what your palate desires. Not sure which bottle is best for you? Try out one of their curated wine cases and discover the perfect vintage for any occasion!
************
Want to learn more about wine?
Are you ready to discover the wonderful world of wines? Come join us at wineandmore.com and let's explore the incredible selection of delicious wines together! We can't wait to share our passion for wine with you!
---
Cesarica Hotel provided us with two nights of accommodation for the Blaž Festival. Please note that the opinions expressed are our own and have not been paid for in any way. We do not sell editorial content as that would destroy the legitimacy of our reviews and the trust between Exotic Wine Travel and its readers. On occasion, we extend the option of purchasing the wines we review or/and the products we spotlight. Some of these product links are set up through affiliate programs, which means Exotic Wine Travel gets referral credits if you choose to purchase these items via the links we provide.