Amber Wine: Čotar Malvazija 2002
Reading Time: [est_time] Hello! Welcome to As Drunk By Exotic Wine Travel, a weekly column where we feature wines that are worth noting. The reviews featured in this series may be written by either one or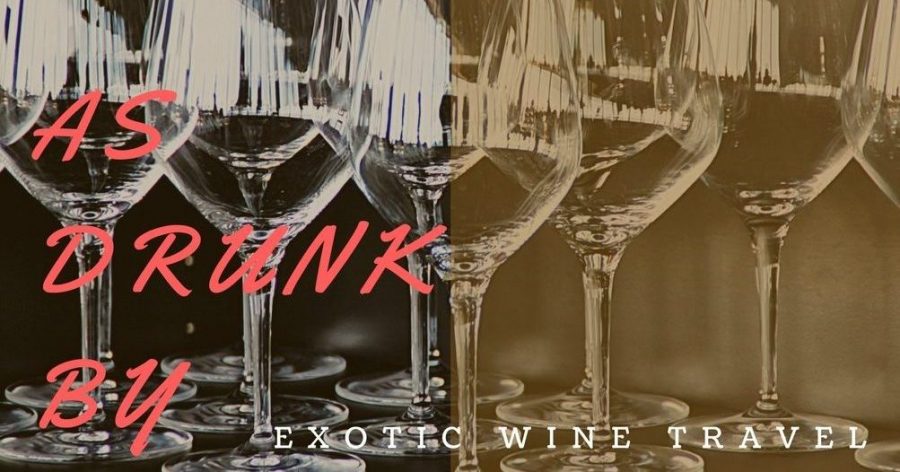 Reading Time: 1 minute
Hello! Welcome to As Drunk By Exotic Wine Travel, a weekly column where we feature wines that are worth noting. The reviews featured in this series may be written by either one or the both of us. The featured wines can be from obscure or well-known wine regions. We hope that these wine recommendations will keep you gastronomically curious and your palate invigorated!
 
Čotar Malvazija 2002
Lately, we have been fascinated with Slovenian wines. Most of our focus has been traveling and visiting producers in Croatia, Serbia, Bosnia-Herzegovina, Montenegro, and Macedonia (FYROM). This week we will finally put some attention on Slovenia.
A few months ago we made a weeklong tasting trip in Friuli-Venezia Giulia, Italy. On the way to Italy, we passed through Kras, Vipava Valley, and Goriška Brda in Slovenia. I was shocked to see how beautiful both areas were. All three areas are on the border with Italy and basically an extension of some of Italy's more famous appellations of Collio and Carso.
These three Slovenian areas are regarded as the most prestigious wine regions in the country (along with Slovene Istria). These parts of Slovenia have made a name for themselves in the natural and orange (amber) wine world. Čotar is one of those producers making macerated white wines with organically farmed grapes, natural yeasts, and minimal intervention.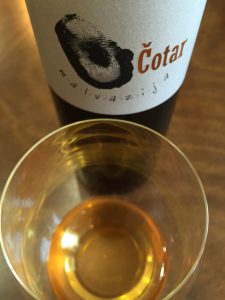 Čotar is located in the Kras Region in Slovenia, which is an extension of the Carso region of Italy (or vice versa). This winery is very close to Trieste. Made from Malvazija Istarska and macerated for two weeks on the skins. The wine is made with no sulfites added. It's full-fledged, skin contact amber wine.
The Čotar Malvazija 2002 is still fresh. The wine has notes of apricot, yellow peach, dried mango, and Tang Drink flavors. Full on the mouth, round, with a long, gingery finish. Charine says it tastes like a fruitcake. There are no hints of "mousiness" on the finish, it's a clean wine.
It is shocking how young this wine still tastes. Fine texture and a show-stopping beauty. Please note that this style of wine is not for everyone. These amber wines are for people who have a larger drinking context and know what they are getting into. If you possess one of these palates, you will be very happy with this effort.
4.4/5  (You can find out more about our scoring system on the START HERE page.)
The finest selection of
wines available at:

Shipping is available EU-wide and to the UK.
************
    Do you want to try Slovenian wines?    
If you're looking to savor the exquisite flavor of Slovenian wines, look no further than wineandmore.com. With an abundance of options from different winemakers, it's easy to find exactly what your palate desires. Not sure which bottle is best for you? Try out one of their curated wine cases and discover the perfect vintage for any occasion!
************
Want to learn more about wine?
Are you ready to discover the wonderful world of wines? Come join us at wineandmore.com and let's explore the incredible selection of delicious wines together! We can't wait to share our passion for wine with you!
You May Also Enjoy
---
Disclosure: The opinions expressed in this article are unsolicited and have not been paid for in any way by governmental bodies, enterprises, or individuals.