6 Best Stellenbosch Wine Estates
[vc_row][vc_column][vc_column_text] Stellenbosch, situated in the heart of South Africa's wine country, is home to some of the world's most renowned wineries. Stellenbosch, South Africa's most renowned wine region, is steeped in winemaking history that dates back to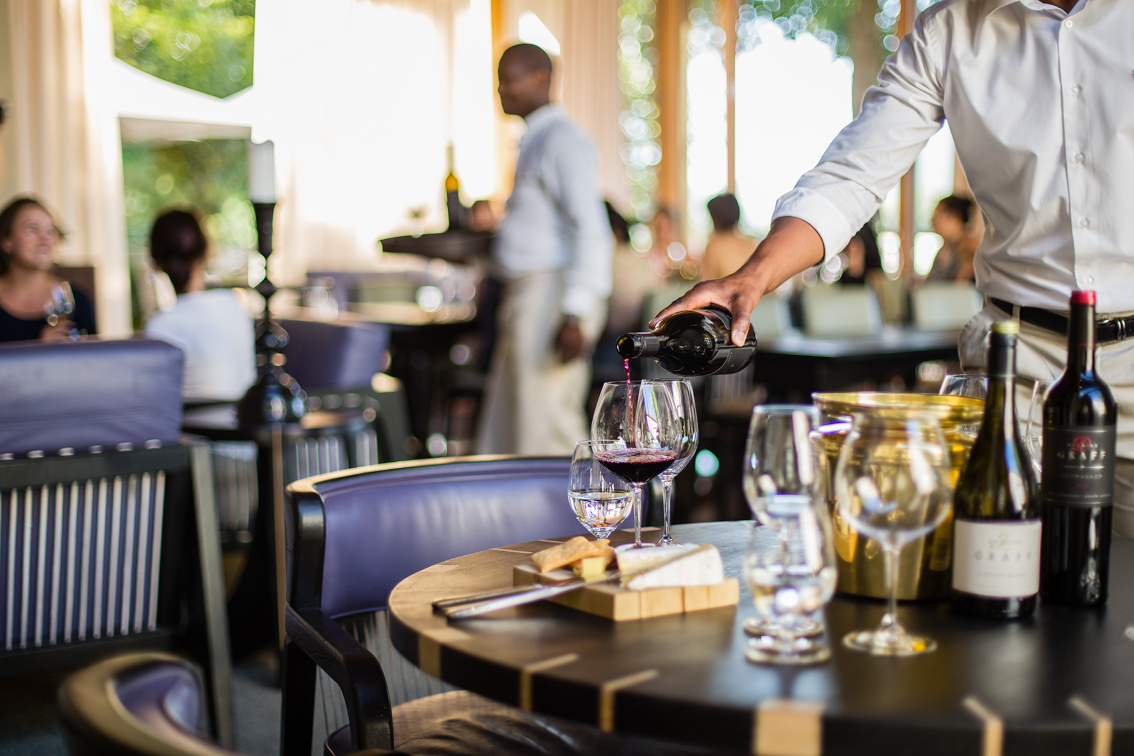 Stellenbosch, situated in the heart of South Africa's wine country, is home to some of the world's most renowned wineries.
Stellenbosch, South Africa's most renowned wine region, is steeped in winemaking history that dates back to the late 17th century, where every vine tells a story of passion and dedication.
With sprawling vineyards spanning over 30,000 acres, Stellenbosch is a wine lover's paradise and one of the largest wine-producing districts in the country.
Over 150 wineries dot the landscape, each offering a unique blend of flavors and aromas. Experience the unique charm of Stellenbosch, where cool, misty winters and scorching hot summers create the perfect Mediterranean climate.
Nestled amidst majestic mountains like Simonsberg, Stellenbosch, Helderberg, and Jonkershoek, this district is a treasure trove of diverse geography. With elevations ranging from 490 to 1,312 feet above sea level, and a rich history of geological formations and deposits spanning millions of years, Stellenbosch boasts an incredible array of soils.
From decomposed granite to sandstone and alluvial soils on clay bases, there are as many as 50 different soil types to be found here, making it a true haven for wine enthusiasts and nature lovers alike.
6 Best Stellenbosch wineries
For years, the wineries of Stellenbosch have been captivating wine enthusiasts worldwide with their exceptional craftsmanship and exquisite flavors.
With each passing year, their reputation as pioneers in the wine industry only continues to blossom, leaving wine connoisseurs eager to explore the treasures of this renowned wine region.
1. Rust en Vrede Wine Estate
If you're looking for a taste of "Rest and Peace," look no further than Rust en Vrede, a historic winery at the foot of the majestic Helderberg Mountain in South Africa. With a name that translates to "Rest and Peace" in Dutch, Rust en Vrede's story dates back to 1694 when Willem Adrian van der Stel, the Governor of the Cape, established the estate.
However, Jannie and Ellen Engelbrecht acquired Rust en Vrede in 1977 and embarked on a journey to restore its former glory. The first order of business for the Engelbrechts was to restore and equip the original winery.
With meticulous care and attention to detail, the couple completed the restoration, and in 1978, Rust en Vrede produced its first vintage of the modern era. The vineyards were replanted with Cabernet Sauvignon, Syrah, and Merlot, carefully chosen to thrive in the unique terroir.
Nestled between 85 and 130 meters above sea level, Rust en Vrede enjoys a microclimate ideal for cultivating red grape varieties. Protected from the south-easterly wind by the Helderberg and Stellenbosch mountains and shielded from the south-westerly wind by the foothills of the Helderberg, Rust en Vrede's vineyards bask in a warmer growing environment.
This microcosm creates the perfect conditions for producing full-bodied wines with a powerful structure and exceptional aging potential. In 2000, Rust en Vrede became the first South African red wine named in Wine Spectator's Top 100 Wines of the World, a feat they repeated for four consecutive years.
They were also named again in 2012, earning this distinction for a fifth time. The hallmarks of Rust en Vrede's wines are complexity and balance, a testament to the winery's unwavering commitment to crafting remarkable wines from their exceptional estate.
When you visit Rust en Vrede, you can experience their range of wines at their welcoming tasting room, which is open seven days a week. Knowledgeable and friendly staff guide you through tastings, and informal underground cellar tours are available upon request.
For a truly special experience, indulge in Rust en Vrede's renowned Winemaker's lunch, featuring a simple set menu of either steak or salmon paired with a glass of their exquisite wines.
Set against the backdrop of towering oaks and manicured gardens, Rust en Vrede offers the perfect setting for a delightful afternoon in the Winelands.
Discover the serenity of Rust en Vrede, where history, passion, and exceptional wines converge to create an unforgettable experience.
2. Delaire Graff Estate
Escape to Delaire Graff Estate and treat yourself to an unforgettable experience. This exquisite estate combines natural beauty with modern luxury, boasting top-notch lodges and a stunning villa.
The dining options are impeccable, with the estate's restaurant serving a range of delicious culinary delights. Relax at the luxurious spa, or explore the exclusive boutique offering fashionable clothes, jewelry, and more.
Located in Stellenbosch, one of the world's greatest wine regions, Delaire Graff Estate's vineyards were planted by the influential wine critics John and Erica Platter in the 1980s. But it's not just about the wine – the estate is committed to sustainability, supporting aid projects and programs, and taking meticulous care of the earth and vines.
Experience Private Full-Day Stellenbosch Wine Tour.
As you wander through the property, you'll be surrounded by spectacular paintings and sculptures, making it a true cultural art haven. The estate is also a botanical paradise, with breathtaking flora to discover.
Indulge in their premium, luxury, and iconic wine ranges, or enjoy tasting options in the chic Wine Lounge. Delaire Graff Restaurant and Indochine, the estate's restaurants, offer modern bistro dishes and Afro-Asian fusion fine dining, respectively, with alfresco tables on oak-shaded terraces that offer extraordinary views of the Banhoek Valley.
For the ultimate luxury experience, stay at the Delaire Lodges and create lasting memories at Delaire Graff Estate. It's the perfect retreat for a truly indulgent getaway.
3. Lanzerac Wine Estate
Lanzerac Wine Estate is located in the breathtaking Jonkershoek Valley just outside the historic town of Stellenbosch. This timeless treasure is steeped in three centuries of rich Cape heritage, making it a must-visit destination for wine lovers, history buffs, and those seeking a truly indulgent escape.
As you arrive at Lanzerac, you'll be captivated by the lush gardens, rolling vineyards, and awe-inspiring Jonkershoek mountains that provide a stunning backdrop to this quintessential Winelands landmark.
With elegantly decorated rooms and suites, each exuding its own unique charm, Lanzerac offers luxurious accommodations with modern amenities to ensure a truly comfortable stay.
Start your day with a delectable breakfast in the Manor Kitchen or indulge in gourmet pub grub at the Taphuis beside a roaring fireplace – Lanzerac's dining options will surely delight even the most discerning palates.
Experience True African Wine Tours in the Cape Winelands.
Of course, wine is the heart and soul of Lanzerac. As the birthplace of the first commercially bottled and sold Pinotage, a renowned South African wine varietal, Lanzerac continues to produce world-class wines today.
With three ranges of wines, including heritage limited releases and the cellar master's unusual blends, as well as a Pinotage rosé and Cap Classique, guests can enjoy wine tastings in the elegant Tasting Room or on its verandah overlooking the vineyards. Opt for a wine-and-chocolate pairing for a truly indulgent experience and let your taste buds be tantalized.
Lanzerac's spa is a haven of tranquility for those seeking relaxation and rejuvenation. With state-of-the-art treatment rooms, the spa offers a range of pampering treatments and facilities to nourish your body and soul. Don't forget to visit the Vitality Corner for wholesome post-treatment juices, salads, and smoothies to refresh and revitalize you.
Beyond the estate, Lanzerac offers easy access to the Jonkershoek Nature Reserve and the Assegaaibosch Nature Reserve, where you can immerse yourself in the region's natural beauty with guided walks and bike rides.
For history buffs, a guided walking tour of Stellenbosch, focusing on the culture and architecture of the town, is a must. And as part of your stay, you'll also enjoy a complimentary wine tasting in The Lanzerac Tasting Room, where you can learn about the estate's storied past and its role in the history of Pinotage.
With its unrivaled historic charm, sumptuous lodgings, warm service, and tranquil surroundings, Lanzerac Wine Estate is undoubtedly one of the most beautiful destinations in the Winelands.
4. Boschendal Farm Estate
Nestled against the majestic Simonsberg Mountain, the Boschendal estate spans across 1800 hectares of stunning Western Cape landscapes. With a history dating back to the 17th century, this historic wine estate has evolved into a sophisticated agritourism destination, offering a wealth of experiences for visitors to enjoy.
One of the highlights of Boschendal is its exceptional wine production, which spans nearly 300 years. Renowned for its superb white and red wines and sparkling wine, Boschendal offers wine tastings and tours that take visitors on a journey from grape to bottle.
Guests can witness the winemaking process firsthand before walking through acres of vineyards that produce Chardonnay, Sauvignon Blanc, Cabernet Sauvignon, Merlot, and Shiraz, indulging in a tasting of the estate's exquisite vintages.
The estate offers a range of luxurious accommodation options, including charming cottages that allow guests to experience the joys of farm living. Some cottages are within walking distance of the main farm area, while others are scattered throughout the estate, accessible by scenic trails for cycling or walking.
Equipped with kitchens that rival a home's, the accommodations provide the perfect blend of comfort and rustic charm.
Experience Stellenbosch and Franschhoek 20 Wine Tasting, Lunch & Tasting Fees Shared Tour.
Dining at Boschendal is a true farm-to-fork experience. With much of the produce grown organically on the estate and other ingredients sourced locally, the estate's restaurants offer menus that change with the seasons, showcasing the freshest flavors of the region.
The Werf Restaurant, housed in the original cellar of the old manor house, is at the heart of the estate and spills out onto a terrace, offering a delightful setting for a memorable meal.
Beyond wine and dining, Boschendal offers various activities for guests to enjoy. Guided farm tours on foot, bike, or horseback allow one to explore the estate's picturesque landscapes and learn about its sustainable farming practices.
For those seeking adventure, there are mountain biking trails to discover, horse riding excursions to embark on, and even a tented camp for a unique glamping experience.
For a more leisurely outing, guests can arrange a picnic basket and savor the breathtaking views over the Stellenbosch vineyards while enjoying a relaxed outdoor meal. Boschendal is also a haven for children, with its outdoor experience program designed for kids aged five to fourteen.
With its rich history, superb wines, luxury accommodations, farm-to-fork dining, and diverse activities, Boschendal offers an unforgettable experience for travelers of all ages.
5. Warwick Estate
If you're a wine enthusiast seeking a truly memorable experience, look no further than Warwick Estate, a high-end winery nestled in the breathtaking Stellenbosch region of South Africa.
With a rich farming history from 1771, Warwick Estate has earned a reputation as one of the world's finest wineries, producing acclaimed wines that have garnered awards and accolades from renowned critics and publications.
In addition to tastings of their award-winning range of wines, the estate offers guests the opportunity to indulge in gourmet picnics and charcuterie platters in a tranquil and relaxed setting.
Picture yourself lounging on the lawns or finding shade under the trees of their forest courtyard, savoring a delicious picnic menu crafted from fresh and seasonal ingredients sourced from local artisanal suppliers. Vegetarian and vegan options are also available, ensuring visitors enjoy a delightful culinary experience.
Their signature picnic lunches are a summer sensation, allowing you and your loved ones to unwind and celebrate life's simple pleasures. Each gourmet picnic basket is filled with classic dishes infused with a contemporary African twist, perfectly paired with Warwick's award-winning wines.
Whether you choose to relax on their beautiful lawns, find shade under the forest oaks, or opt for a private picnic pod, the Warwick Estate picnic experience promises to be unforgettable.
Uncover Private Full-Day Stellenbosch, Franschhoek and Paarl Wine Tour from Cape Town.
For those seeking a more immersive experience, Warwick Estate offers cellar tours by appointment only. These tours provide a fascinating glimpse into the estate's rich tapestry of stories and winemaking processes, allowing you to deepen your appreciation for their exceptional wines.
One of the highlights of a visit to Warwick Estate is their wildly popular Vineyard Safari. This fun and educational Land Rover Safari takes you on a mountain journey through the estate's vineyards, providing a unique perspective on their winemaking practices and breathtaking landscapes.
Warwick Estate is a winery with a rich history and a trailblazer in sustainability and environmental initiatives, earning Stellenbosch the title of "Green Wine Capital of the World."
When you visit Warwick Estate, you can be assured that you're supporting a winery that cares about the environment and is committed to responsible winemaking practices.
Find More About All Inclusive Cape Town Wine Tour & Tasting.
6. Spier Wine Farm
Located along the picturesque Eerste River, Spier Estate is a magnificent four-star retreat conveniently located near the charming town of Stellenbosch and just a short drive from Cape Town International Airport.
Spier Hotel offers leisure and business travelers a serene escape with its luxurious rooms and modern amenities. The Spier Spa, located at the hotel, provides a range of rejuvenating treatments to help guests relax and unwind during their stay.
Dining at Spier Estate is a culinary delight, with the hotel's rich restaurant offering a delectable selection of local and international cuisine. Guests can savor the region's flavors while enjoying the restaurant's elegant ambiance. Vadas Smokehouse & Bakery is renowned for its farm-to-plate dining and reputation as one of the best bakeries in Stellenbosch.
The Spier Hotel Restaurant offers contemporary country dining, with a wine bar, loungers, and a large outdoor terrace where guests can dine while enjoying the views of the sprawling lawn. At the Farm Café, guests can grab delicious ready-to-eat favorites or build their own picnic to enjoy in the outdoor spaces of the farm, taking in the picturesque surroundings.
The hotel is located just 10 minutes from the center of Stellenbosch and represents one of South Africa's oldest wine farms, with a history dating back to 1692. Spier is renowned for its award-winning wines.
Guests can indulge in wine tastings and pairings at the hotel's airy Tasting Room, which features an iconic Heath Nash chandelier made from recycled Spier wine bottles.
Families can enjoy the Spier Elemental Play Garden, designed with indigenous plants and divided into quadrants representing the four elements: water, air, fire, and earth. In conclusion, Spier Hotel is a luxurious retreat that offers a serene escape in the heart of the Stellenbosch Winelands.
Best Time to Visit Stellenbosch
The best time to visit Stellenbosch wineries is during the harvest season, from January to March. Visitors can witness the grape-picking process and see winemaking in action. However, the region is beautiful year-round and can be visited anytime.
Discover Cape Winelands Guided Private Full-Day Tour from Cape Town.
What is Stellenbosch famous for?
Nestled within the Cape Winelands of South Africa, the picturesque town of Stellenbosch has captured the hearts of travelers and locals alike with its rich heritage, world-renowned vineyards, and undeniable charm.
Just a short drive from Cape Town, this delightful destination has earned its place on the global map for a myriad of reasons. From its historic streets lined with centuries-old oak trees to its award-winning wines and captivating landscapes, Stellenbosch stands as a captivating tapestry of culture, nature, and flavors.
A historical tapestry: Stepping into Stellenbosch is akin to journeying through time. Founded in 1679, the town is the second-oldest settlement in South Africa and exudes a captivating charm with its well-preserved Cape Dutch architecture. Stroll along Dorp Street, the oldest residential street in the country, and be transported to the colonial era, where gabled buildings and white-washed facades evoke a sense of nostalgia. The Stellenbosch University, established in 1866, adds an air of vibrancy to the town with its lively student community and diverse cultural events.
The wine capital of South Africa: Stellenbosch boasts a viticultural heritage dating back more than three centuries, earning it the well-deserved title of the "Wine Capital of South Africa." The region's unique terroir and Mediterranean climate create the perfect conditions for cultivating some of the world's finest grapes. From boutique wineries to well-established estates, Stellenbosch is a wine lover's paradise. Touring the vineyards, sampling award-winning wines, and learning about the winemaking process from passionate vintners is an experience that lingers long after the last sip.
Academic excellence: Beyond its charming facade and wine culture, Stellenbosch is also known for its academic excellence. Stellenbosch University, one of the country's top tertiary institutions, attracts students from all corners of the globe. The campus exudes a lively and intellectual atmosphere, making it a hub of innovation and cultural exchange.
Gastronomic delights: Stellenbosch is not just about wine; it's also a culinary haven. The town's thriving food scene boasts an array of restaurants, cafes, and farm-to-table eateries. Sample traditional South African dishes, indulge in international cuisines, or relish gourmet meals perfectly paired with local wines. The fusion of flavors and the passion for fresh, locally sourced ingredients make every dining experience in Stellenbosch a treat.
Natural beauty: Surrounded by the majestic Jonkershoek and Simonsberg mountains, Stellenbosch is an idyllic destination for nature enthusiasts. The Jonkershoek Nature Reserve offers breathtaking hiking and mountain biking trails, where visitors can immerse themselves in the beauty of indigenous flora and fauna. For a more relaxed experience, meander through the stunning gardens of the historic Vergelegen Estate or have a tranquil picnic by the Eerste River.
Conclusion
Indulge in the picturesque Stellenbosch wine region, a sought-after destination for wine aficionados and travelers alike. Adorned with historic architecture, the idyllic countryside sets the perfect backdrop for savoring exceptional wines.
Delight in the unique wine-tasting experiences offered by Stellenbosch wineries, from exploring the rich history of renowned estates to discovering sustainable practices. With many activities, a visit to Stellenbosch promises an unforgettable adventure, whether you're a wine enthusiast or simply looking to sip and savor in style.
*Please note that some links are set up through affiliate programs, meaning Wine travel gets referral credits if you purchase these items via our links at no additional cost to you.