Top 7 Must-Visit Verde Valley Wineries
The Grand Canyon may still be the biggest drawcard, but Arizona's vineyards and tasting rooms offer plenty of experiences for tourists too. Verde Valley's wineries are a hidden treasure many have yet to discover! The region boasts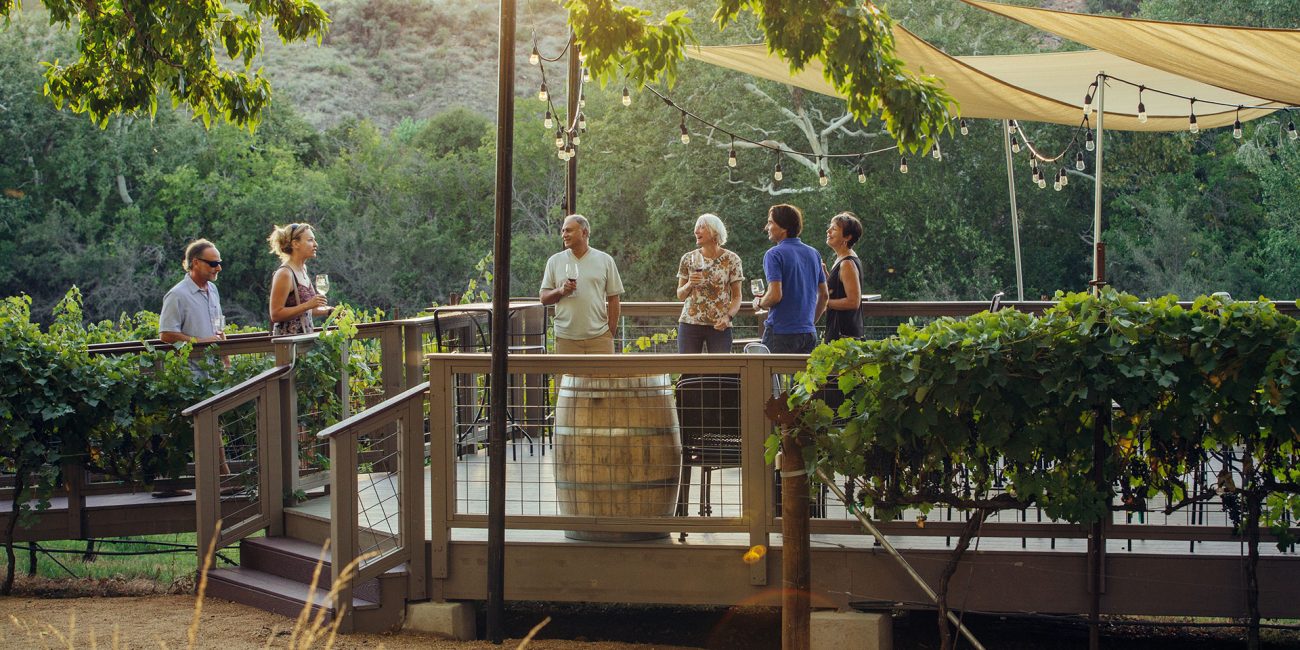 The Grand Canyon may still be the biggest drawcard, but Arizona's vineyards and tasting rooms offer plenty of experiences for tourists too.
The region boasts a growing reputation for producing top-quality wines with diverse flavors and styles made from locally grown grapes. The region's unique geography, with its high elevation and volcanic soils, provides the ideal conditions for growing a variety of grape varietals.
From classic red and white blends to unique and eclectic flavors, Verde Valley's wineries offer a wine-tasting experience that will delight even the most discerning palate.
Arizona Wine Country
Arizona, a state in the southwestern United States, may not be the first place that comes to mind when thinking of wine production, but the history of Arizona wine dates back to the 16th century. Spanish missionaries were the first to plant Arizona grapevines for sacramental wine. While there was some wine production in the 18th and 19th centuries, the advent of Prohibition in the early 20th century ended any significant production.
It wasn't until the 1980s that Arizona's wine industry began to make a comeback. The Arizona Farm Winery Act of 1982 paved the way for the state's first licensed wineries, including Sonoita Vineyards, founded by Dr. Gordon Dutt. This marked the beginning of a new era in Arizona wine production.
The state's unique climate and geography make it an ideal location for growing grapes, with several distinct wine regions including,
the Verde Valley,
Willcox, and
Sonoita.
Arizona's high altitude and arid climate also contribute to the complexity and character of its wines. Despite its relatively young wine industry, Arizona has received numerous accolades and awards for its wines. In 2020, Arizona was named one of the "Top 10 Wine Destinations in the World" by Wine Enthusiast Magazine, highlighting the growing reputation of Arizona wines on the global stage.
Arizona's wine industry has grown significantly in the last few decades, with vineyard plantings proliferating in the southern parts of the state. The first American Viticultural Areas (AVAs) were established in Sonoita and Willcox, which account for more than 75% of vineyard plantings in the state. In 2021, the Verde Valley became the latest region to receive AVA status.
Arizona's southern high deserts have climate and soil conditions comparable to wine regions in California and Argentina, making the state a major player in international wine circles. The region has gained recognition for its award-winning Sauvignon Blanc, Cabernet Sauvignon, Malbec, and Merlot varietals.
Top 7 Verde Valley Wineries
Regarding American wine regions, places like Napa or Sonoma Valley, the Oregon Coast, and Upstate New York often come to mind. However, one state that may surprise you with its wine offerings is – Arizona. Despite being known for its desert landscape, Arizona is home to three official AVAs and numerous local wineries, vineyards, and tasting rooms across the state.
One of Arizona's most popular wine regions is the Verde Valley, located just outside Sedona in Northern Arizona. The Verde Valley received its formal AVA designation in November 2021. This region is about an hour's drive southwest of Flagstaff. It is known for its high-desert terroir, limestone soils, and warm, sunny days that cool dramatically at night, which is ideal for ripening grapes while retaining acidity.
Uncover some of the best wineries to visit in the Verde Valley region!
Nestled in the high-elevation Verde Valley of Arizona, Caduceus Cellars is a family-owned winery producing limited quantities of wine since its inception in 2004. Owned by Maynard James Keenan, the legendary frontman of Grammy Award-winning band Tool, the winery has gained recognition for its unique winemaking approach and unconventional grape varieties.
As one of the leading champions of the Arizona wine industry, Maynard James Keenan manages eight vineyards throughout the state, seven of which are located in the Verde Valley. Caduceus Cellars sources its premium fruit primarily from the Verde Valley, offering an authentic taste of Arizona.
Caduceus Cellars employs sustainable and organic viticulture practices, focusing on dry farming, which relies solely on natural rainfall instead of irrigation. This method results in a more complex and distinctive flavor in the wines. The winery's grapes are grown on the high elevation of the Verde Valley, and Spanish and Italian grape varieties like Tempranillo, Grenache, and Sangiovese are utilized in the production of the wines.
The Caduceus Cellars tasting room is located in Jerome, Arizona, and is open to the public for tastings. The tasting room also offers espresso drinks, local honey, salsas, and bags of Puscifer coffee beans. Keenan's other winery, Merkin Vineyards, champions the wines of the Willcox AVA but also has a tasting room in the Verde Valley city of Cottonwood.
Located in between Sedona and Jerome on Highway 89A in the Verde Valley of northern Arizona lies Chateau Tumbleweed, a winery that has been garnering rave reviews for its small-batch wines. Established in 2011, Chateau Tumbleweed is the brainchild of four friends, two husband-and-wife teams, who had worked in other Arizona wineries for over 30 years.
The winery has a range of red wines, including Syrah, Cabernet Franc, and Petit Verdot, as well as white wines, such as Riesling, Viognier, and Malvasia Bianca. Rhône and Italian varieties take center stage, with Grenache, Sangiovese, Vermentino, and Picpoul among the standouts.
Chateau Tumbleweed's success can be attributed to its founders' expertise, who deeply understand the unique terroir of the Verde Valley and the grape varieties that thrive in the region. The winery's commitment to small-batch production ensures that each bottle of wine is carefully crafted to showcase what the region offers.
With its relaxed and fun setting, friendly staff, and exceptional wines, it's no wonder that this winery has become one of the most talked-about in the region.
Located on the banks of Oak Creek in the Verde Valley, Page Springs Cellars has become a top destination for wine enthusiasts and those seeking a tranquil escape from the hustle and bustle of daily life. Founded by Eric Glomski, one of Arizona wine's trailblazers, Page Springs Cellars is renowned for its small-batch, sustainable wines.
Glomski has a particular interest in different Syrah clones and has cultivated plantings in both the Verde Valley and the southeastern part of the state in the Chiricahua Mountains. The winery produces a range of Rhône-centric wines, including Grenache, Mourvèdre, Counoise, Vermentino (Rolle), and Roussanne, all available for tasting.
The extensive menu features tapas, salads, paninis, cheeseboards, pizzas, and more, offering the perfect complement to the wines. Alternatively, visitors can order from the picnic menu for grab-and-go food to enjoy anywhere on the property. Additionally, the winery offers tours, yoga, massages, and private events for those seeking a more immersive experience. The spacious property is designed to offer visitors a chance to relax and unwind. The bucolic setting provides a serene ambiance, while the attentive staff ensures visitors have an enjoyable and memorable experience.
Page Springs Cellars is the perfect destination for a wine experience combining breathtaking scenery, exceptional wines, and a welcoming atmosphere. Whether you are a seasoned wine connoisseur or a novice, you will surely find something to delight your senses. Reservations are recommended, so plan your visit in advance to avoid disappointment.
In the heart of the Verde Valley in Clarkdale lies a unique establishment that merges the worlds of education and wine production. The Southwest Wine Center is a premier wine industry and community resource that offers hands-on training, education, and business incubation to the local viticulture industry. Founded in 2009, the Southwest Wine Center is an 11-acre teaching vineyard, winery, and tasting room that offers a formal wine education modeled after the University of California Davis viticulture and enology programs.
The Southwest Wine Center is on the Verde Valley campus of Yavapai College and is part of its syllabus. The center offers a 2-year Associate of Applied Science degree program in Viticulture and Enology, a one-year Viticulture Technician Certificate, and a one-year Enology Technician Certificate. Through the estate vineyard, these programs provide students with vineyard-to-bottle experience in enology, viticulture, and business. Students learn from experienced faculty members and have the opportunity to participate in the production of award-winning wines.
The center also offers wine-related classes and workshops for community members and tourists. The tasting room of the Southwest Wine Center is open by reservation only. The center also offers a wine club with exclusive access to limited-production wines, winemaker dinners, and other wine-related events.
The center also helps to elevate the quality of wine production in the region and creates a positive impact on the local economy. The Southwest Wine Center is an essential player in the Verde Valley and has significantly promoted the local viticulture industry.
Located in the heart of Cornville, Arizona, the D.A. Ranch is a family-owned estate vineyard serving delicious wines since 2002. The winery is on a sprawling, green property that allows visitors to unwind and make memories with loved ones.
The Petznick family founded the winery and planted their first vines on the property in 2002, focusing on Syrah, Cabernet Sauvignon, Petite Sirah, Tannat, and Seyval Blanc. In 2014, they partnered with Chateau Tumbleweed to manage the vineyard and produce their 100% Verde Valley wines, now available for tasting at the winery.
Its serene and expansive setting sets the D.A. Ranch apart from other wineries. The property features a huge lake, overgrown shade trees, lush vineyards, and beautiful flowers, creating an atmosphere like a little slice of heaven in the desert. Visitors can enjoy a variety of indoor and outdoor seating options, including tables and rocking chairs on the patio, lawn seating with live music and games, and a peaceful seating area by the lake. The entire winery is dog-friendly so visitors can bring their furry friends along for the fun.
Of course, the wines themselves are the real stars of the show. Guests can sample a flight of five wines or order a glass to enjoy on the property. And on weekends, the winery even serves homemade sangria for a refreshing twist. So, take a scenic drive to Cornville and indulge in some of Arizona's best wines.
In Cornville's picturesque Verde Valley wine region, Oak Creek Vineyards & Winery is a family-owned boutique winery with something to offer everyone. Whether you're a wine enthusiast, a foodie, or just looking for a relaxing place to spend the day with your family and pets, this winery is the perfect destination.
With 11 acres of vineyards, Oak Creek Vineyards & Winery produces a variety of estate-grown grapes, including Chardonnay, Zinfandel, and Cabernet Sauvignon. Visitors can enjoy wine tastings, wine by the glass, and bottles of wine for purchase. The winery also offers tasting flights of white, mixed, and red wines, allowing you to explore their collection of wines and find your new favorite.
But Oak Creek Vineyards & Winery isn't just about the wine. They also serve small bites and charcuterie boards that pair perfectly with their wines, making for a delicious and satisfying experience. And if you're looking for something more unique, they serve wine cocktails on the weekends that rotate monthly, adding an extra layer of fun to your visit.
In conclusion, Oak Creek Vineyards & Winery is a must-visit destination for anyone who loves wine, food, and a good time. So, pack up your family and furry friends and head to Cornville for relaxation, fun, and great wine.
Located in the heart of Cornville, Javelina Leap Vineyard & Winery has become a must-visit destination for wine lovers seeking an authentic, family-owned winery experience. Founded in 1999 by Rod and Cynthia Snapp, Javelina Leap pioneered in a region where winemaking was virtually non-existent. Despite the challenges, the Snapps were determined to make their dream of producing high-quality wines a reality.
Named after a small, native wild boar-like creature, Javelina Leap spans a 4-hectare estate vineyard overlooking the Oak Creek greenbelt. The vineyard has various grapes, including Cabernet Sauvignon, Merlot, Tempranillo, Zinfandel, Sangiovese, and Barbera. Visitors are encouraged to sample the Legacy Zinfandel and rustic Tempranillo, among the many available wines such as Riesling, Zinfandel, Syrah, and Malbec.
In addition to wine tasting, visitors can also enjoy the bistro, which serves a variety of small plates, including charcuterie, soft pretzels, and flatbread pizzas, all paired with their wines. The winery also has a gift shop where visitors can purchase bottles of wine and wine-related gifts.
In conclusion, Javelina Leap Vineyard & Winery is a must-visit for those seeking an authentic, family-owned winery experience. With its picturesque vineyard, high-quality wines, and welcoming bistro and tasting room, Javelina Leap is an excellent choice for a day trip or a weekend getaway!
Verde Valley Wine Trail
Arizona may be known for its desert landscape, but a delightful surprise for wine lovers is nestled within the red rock country of the Verde Valley. The Verde Valley Wine Trail boasts a collection of award-winning wineries and tasting rooms that impress even the most discerning palate.
Embarking on a northern trek along the trail will lead you to nearly every winery, tasting room, restaurant, and wine-related attraction in the area. Detailed information on each of these can be found online, making it easy to plan your journey and ensure you don't miss out on any of the hidden gems of the trail.
Beyond the exceptional wine, the Verde Valley Wine Trail also offers breathtaking views of the surrounding landscape. Visitors can enjoy the stunning scenery while enjoying a glass of local wine and a delicious meal from one of the area's many restaurants. In addition to the wine and scenery, the trail also allows visitors to learn about the rich history and culture of the area.
The Verde Valley Wine Trail is a must-visit destination on every traveler's list!
What Is the Verde Valley Wine Trail?
Experience a unique wine-tasting adventure in Northern Arizona by exploring the Verde Valley Wine Trail. This trail features a collection of wineries, vineyards, and tasting rooms spread across various cities,
Sedona,
Jerome,
Cottonwood, and
Cornville.
With its picturesque landscapes, Northern Arizona is fast becoming a popular wine destination, with the Verde Valley being one of the top spots. The Verde Valley is one of Arizona's three wine-growing regions, with the other two being in Southeastern Arizona near Sonita and Wilcox.
Apart from offering a fun and unique tourist experience, the wine industry in Southern Arizona contributes significantly to the local economy.  In conclusion, if you are looking for a unique wine-tasting experience, the Verde Valley Wine Trail is the place to be.
Conclusion
One of the most striking features of Southern Arizona and Verde Valley is its rugged terrain. The rolling hills, mountains, and deserts create a beautiful and dramatic landscape. Visitors to the wineries in this region can take in these views while sipping on a glass of their favorite vintage.
Another unique aspect of Southern Arizona's wineries is their connection to the local culture. Aside from the wine and cultural experiences, Verde Valley wineries also offer visitors the chance to enjoy the great outdoors. Many wineries have outdoor seating areas allowing guests to enjoy the views and the temperate climate. Some wineries even have hiking trails or nature walks that allow visitors to explore the local flora and fauna.
Overall, Verde Valley wineries provide a unique experience that combines great wine, natural beauty, and cultural heritage. So next time you're looking for a weekend getaway or a wine trip, consider visiting Verde Valley for an unforgettable experience!