Top 7 Must-Visit Wineries On The Silverado Trail
[vc_row][vc_column][vc_column_text] Wineries on the Silverado Trail offer oenophiles the chance to taste some of the world's finest wines! The Silverado Trail is a scenic route in California's Napa Valley, home to some of the region's most notable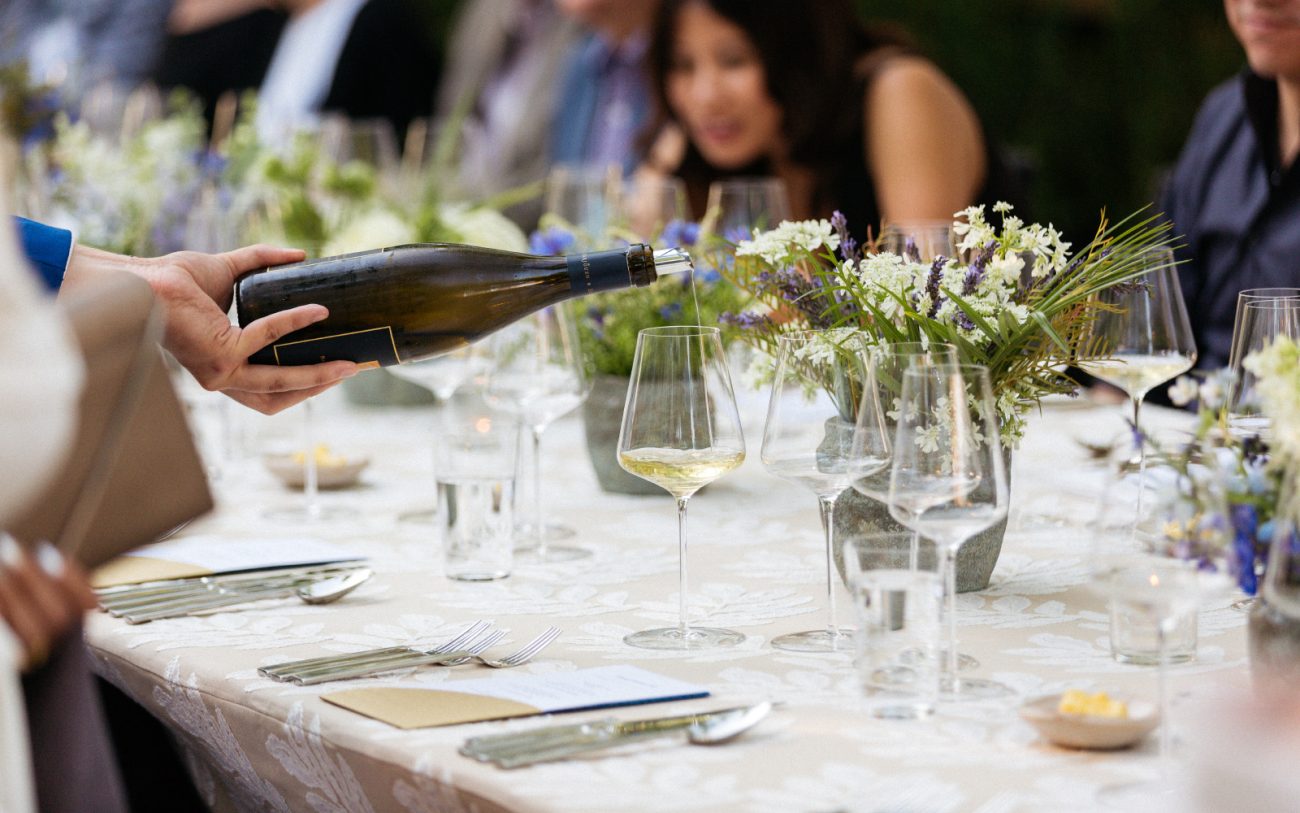 Wineries on the Silverado Trail offer oenophiles the chance to taste some of the world's finest wines!
The Silverado Trail is a scenic route in California's Napa Valley, home to some of the region's most notable wineries.
The Silverado Trail is a wine lover's dream, dotted with hidden gems that offer a taste of the extraordinary. As you venture along this scenic route, you'll discover wineries beckoning you with their charm and character.
From family-owned estates to boutique vineyards, the Silverado Trail is a treasure trove of unique experiences waiting to be discovered. If you're yearning for a wine-tasting adventure that takes you off the beaten path, this eastern route is your ticket to a truly unforgettable journey.
Prepare to savor exceptional wines, immerse yourself in the region's rich history, and create lasting memories as you explore the top 7 wineries that await you along the Silverado Trail.
Top 7 wineries in the Silverado Trail
If you're looking for a more relaxed and unhurried route to explore the beauty of Napa Valley without the tourist traffic of Highway 29, consider taking the scenic Silverado Trail.
This picturesque road stretches from Calistoga to Napa, offering a leisurely and breathtaking drive through the heart of wine country.
1. Darioush
Darioush winery, is a place where you can step into a world of culture, art, and history while indulging in exceptional wine experiences.
Founded in 1997 by Iranian-born entrepreneur Darioush and his wife Shahpar Khaledi, this winery is a true tribute to the architecture of Iran, nestled in the southern valley of Napa Valley.
Experience Napa Valley's Best Wine Tour with Local Expert
Prepare to be enchanted as you arrive at Darioush Winery, greeted by a breathtaking sight of a neo-Persian wonderland in stunning yellow stone. The grand columns, porticoes, and fountains evoke the splendor of the ancient city of Persepolis, transporting you to a world of opulence and elegance.
With its majestic pillars, the visitor center is more than just a tasting room – it's a harmonious blend of time-honored winemaking traditions and contemporary hospitality.
Discover Full-day Private San Francisco to Napa Valley Tour by Luxury Car
At Darioush, every wine is meticulously handcrafted with utmost care. The crown jewel of the winery, the Darioush Signature Cabernet Sauvignon, has garnered critical acclaim and earned a coveted spot on Wine Spectator's prestigious top 100 list.
But Darioush doesn't stop there – their offerings extend to a diverse range of other varietals, including
Merlot,
Malbec,
Viognier,
Chardonnay, and
Shiraz.
Darioush Winery beckons wine enthusiasts with its exquisite portfolio of Bordeaux-inspired wines and a captivating tasting experience that is truly unparalleled. From casual tastings in the Visitor Center to seated tastings with breathtaking garden views and even an exclusive Estate Dinner Series held under the stars, Darioush Winery offers a sensory journey that will mesmerize you.
Enjoy Private Guided Napa and Sonoma Wine Tour and Tasting
One of the highlights of a visit to Darioush Winery is the opportunity to partake in their Estate Dinner Series, which takes place during the summer and fall seasons. Imagine dining al fresco, surrounded by vineyards, while savoring a multi-course dinner prepared by the Estate Chef, perfectly paired with the newest release.
For those seeking a unique and educational culinary adventure, Darioush Winery also offers an Olive Oil Tasting Experience. Led by their olive oil expert, guests can learn about locally grown aromatic extra virgin olive oil (EVOO) and enjoy tasting several signature wines paired with delectable small bites.
Key takeaway: From savoring their Bordeaux-inspired wines, including the special treat of Chenin Blanc, to immersing yourself in the history and art of winemaking, a visit to Darioush Winery is a true indulgence for wine enthusiasts. The winery's commitment to hospitality and creating a memorable experience is evident in every detail, making it a must-visit destination for wine lovers and culture enthusiasts.
2. Quintessa
Located in the heart of Rutherford, California, lies Quintessa, a winery that represents a paradise for wine lovers. Often referred to as the iconic Silverado Trail winery, Quintessa is not just a winery; it's a sensory experience that captivates all your senses and transports you to a world of unparalleled beauty and taste.
Discover 8-Hour Private, Customized Wine Tour up to 6 Guests To Napa Valley & Sonoma
Spread across a sprawling 280-acre estate, Quintessa showcases a diversity of geology, biodiversity, exposures, and microclimates. Inspired by the distinctive terroir of this property, founders Agustin and Valeria Huneeus believed that Quintessa was destined to become one of the world's great wine estates.
Today, the vineyards are planted with
Cabernet Sauvignon,
Merlot,
Cabernet Franc,
Petit Verdot, and
Carménère.
The estate offers privately hosted tastings requiring reservations, ensuring that each guest receives undivided attention and an unforgettable experience. The tasting includes a tour of the estate, complete with visits to their underground wine caves, where you can witness firsthand the artistry and craftsmanship that goes into producing their exquisite wines.
Experience Napa Valley's Best Wine Tour with Local Expert
Instead of standing at a tasting bar, you are seated at a private table, adding a touch of elegance and sophistication to the experience. Quintessa takes pride in its sophisticated database, which keeps track of visitors' preferences, ensuring that no two tastings are identical.
The tasting typically includes their new releases and Library Vintages, which showcase their wines' aging potential and complexity. It's no wonder that Quintessa has earned a reputation as one of the premier wineries in Napa Valley, and their wines are highly sought after by wine lovers and collectors alike.
Key takeaway: What sets Quintessa apart is its unwavering commitment to organic and biodynamic farming practices, which preserve and enhance the nuances of the land, resulting in exceptional wines that truly reflect the essence of the terroir. A visit to Quintessa is nothing short of extraordinary.
Stag's Leap Wine Cellars offers a must-see feast for the eyes and palate with its stunning FAY Outlook & Visitor Center, Estate Vineyards, and underground caves. The winery also showcases various art forms by renowned artists, including sculptures and watercolors.
Enjoy Private Guided Napa and Sonoma Wine Tour and Tasting
Regarding legendary wineries in Napa, Stag's Leap Wine Cellars stands tall. Its unforgettable moment came in 1973 when its Cabernet took the world by storm at Steven Spurrier's Judgement of Paris tasting in 1976.
Since then, Stag's Leap Wine Cellars has continued to raise the bar, thanks to the unwavering vision of its founder, Warren Winiarski. With a commitment to excellence and a history of triumph, Stag's Leap Wine Cellars has become a beacon of quality and a beloved icon in the wine world.
Discover 8-Hour Private, Customized Wine Tour up to 6 Guests To Napa Valley & Sonoma
Owned by a partnership formed by Antinori and Chateau Ste Michelle in 2007, Stag's Leap Wine Cellars offers various tasting options, including Celestial Tour & Tasting and the Cellarius Kitchen Experience with the estate's chef, which can be booked by appointment.
Visitors can choose from different tastings, such as Estate Wine Tasting & Cave Tour requiring reservations to highlight the visit, offering an intimate experience and a chance to taste more wines. The tasting room and terrace also provide picturesque views of the vineyards.
Key takeaway: With its rich history and exquisite wines, visiting Stag's Leap Wine Cellars is a must for wine lovers and art enthusiasts alike.
4. Black Stallion
Founded in 2007, Black Stallion Estate, a relative newcomer in the wine industry, has quickly become a popular destination for wine lovers. Located in Manteca, the estate is built on the values of family, diligence, integrity, and honor, which were instilled by its Sicilian founder, Gaspare Indelicato, when he planted his first vineyard in 1924.
Join Private Napa and Sonoma Wine Tour from San Francisco
The estate's location in Manteca was a deliberate choice for Gaspare, a child from a wine-growing family in Sicily. He found a climate reminiscent of his home, which proved suitable for growing top-quality grapes. Today, Gaspare's legacy is carried on by his children, grandchildren, and great-grandchildren, who continue to uphold his values and produce exceptional wines.
One of the unique features of Black Stallion Estate is its history as a former equestrian compound. The property was once home to prize-winning horses, and remnants of the horse stables can still be found on the estate. However, the estate has been transformed into a thriving winery, attracting visitors from near and far.
6-Hour Private Limousine Wine Country Tour of Napa or Sonoma
One of the standout wines at Black Stallion Estate is the Transcendent Napa Valley Cabernet, known for its bold flavors and exceptional quality. Another notable wine is the Bucephalus, a red blend dominated by Cabernet grapes. These top wines are just a few examples of the estate's large and diverse range of wines sourced from Napa Valley and Sonoma vineyards.
The tasting room at Black Stallion Estate is well-staffed, and there are various options for visitors to choose from. Tasting flights of four wines are available without reservations.
Key takeaway: For those looking for a more personalized tasting experience, Black Stallion Estate offers a range of options that can be booked through their website. This allows visitors to delve deeper into the wines and learn more about the winemaking process, creating a truly enriching experience.
5. Mumm Napa
Mumm Napa is a winery whose popularity has skyrocketed among the younger generation. Opened in the 1970s, Mumm Napa has stayed true to its French heritage, using traditional winemaking techniques to create some of the finest handcrafted sparkling wines in California. This commitment to craftsmanship has ensured its longevity and established its status as one of the top wineries along the Silverado Trail.
Napa Valley Wine Tour Planning and Transportation SUV up to 6 People
What Mumm Napa does best is its dedication to a memorable tasting experience. Visitors can indulge in tastings indoors or outdoors in the winery's picturesque patio salon, which offers stunning views of the Rutherford Valley.
The experience doesn't end with wine – Mumm Napa also boasts a fine art gallery on site, showcasing breathtaking works from renowned photographer Ansel Adams.
Experience 6-Hour Private Limousine Tour for Napa and Sonoma Valley Wineries
Regarding wine tastings, Mumm Napa offers a range of options to suit every palate and budget, depending on whether you opt for a reserved or non-reserve tasting.
And if you're feeling peckish, the winery also offers food options that are expertly curated to pair perfectly with their sparkling wines, elevating your tasting experience to a whole new level.
Key takeaway: So, if you're a bubbly lover looking to add sparkle to your glass, look no further than Mumm Napa. With its rich history, breathtaking views, and exceptional sparkling wines, it's no wonder visitors are raising their glasses to this winery and embracing the bubbly trend repeatedly!
6. Clos Du Val
Located along the Silverado Trail, Clos du Val Winery has crafted award-winning, estate-grown wines for almost half a century. With three vineyards, including the iconic State Line Vineyard and Riverbend Vineyard in Yountville, and the picturesque Hirondelle Vineyard in the Stags Leap District, Clos du Val has established itself as a leading producer of Bordeaux-inspired wines in the region.
Enjoy Napa Valley's Best Wine Tour with Local Expert
Under the guidance of John Goelet's grandson, Olav Goelet, who proudly identifies himself as a third-generation owner and chairman, Clos du Val has embraced a unique approach to winemaking that reflects a subtle, French-inspired style. This philosophy is evident in their portfolio of wines, known for their elegance, balance, and age-worthiness.
But Clos du Val is not just about crafting exceptional wines; it's also about creating meaningful connections. At the heart of the winery is the Hirondelle House, named after the migratory swallows that nest on their home vineyard each spring.
Discover Private Napa & Sonoma Wine Tour with Custom Concierge
This welcoming destination invites visitors to unwind and experience the true essence of Clos du Val through tastings of their exquisite wines. Step onto one of the three outdoor terraces at Hirondelle House and savor a flight of Clos du Val's current release wines, expertly guided by one of their knowledgeable estate hosts.
Learn about the winery's rich history, Bordeaux-inspired winemaking style, and the unique terroir that shapes its wines. The stunning vineyard views and the serene sounds of nature create the perfect backdrop for an unforgettable tasting experience.
Enjoy 8-Hour Private Sonoma or Napa Wine Tour with Concierge Service
For those looking to delve deeper into Clos du Val's legacy, the Retrospective Decade Tasting is a must-try. Featuring iconic releases spanning 10, 20, 30, and 40 years, this tasting offers a rare opportunity to explore the evolution of Clos du Val's winemaking style and the remarkable age-worthiness of their wines. It's a journey through time that showcases the craftsmanship and commitment to excellence that defines Clos du Val.
If you're new to Clos du Val, the Taste of Clos du Val flight is the perfect introduction. This curated tasting includes three classic Napa Valley wines and is led by one of their knowledgeable hosts. Set in the tranquil Garden, surrounded by lush vineyards, this 30-minute tasting is a delightful way to acquaint yourself with the unique character and complexity of Clos du Val wines.
Napa and Sonoma Private Wine Tasting Tour and Luxury Car Service
And for those who simply want to soak in the beauty of Clos du Val's home vineyard, the Garden is the place to be. Enjoy select wines by bottle or glass in the relaxed patio setting, taking in the sights and sounds of the vineyard at your own pace. Please note that this is not a hosted tasting experience but an opportunity to savor the wines in a serene and picturesque setting.
Key takeaway: For the ones who appreciate the beauty of Napa Valley, visiting Clos du Val is an experience that will captivate your senses and leave you with lasting memories.
7. Duckhorn Vineyards
Duckhorn Vineyards, located in the picturesque St. Helena, is a renowned producer of Merlot and one of the most recognized and successful wineries in Napa Valley. Established in 1976, Duckhorn Vineyards has been crafting exceptional wines for over four decades, earning a reputation for its commitment to quality and excellence.
Join Exclusive Private Sonoma and Napa Wine Tour from San Francisco
Visitors to Duckhorn Vineyards can indulge in a truly unforgettable wine-tasting experience at the Estate House and Tasting Room. This traditionally designed venue has been a stunning wine country setting since its unveiling in 2001.
With vibrant gardens, sophisticated tableside wine service, and a wrap-around veranda offering panoramic views of the vineyards, the Estate House sets the standard for attentiveness and refinement.
Custom Private 6-Hour Napa Valley or Sonoma Wine Tour in a Luxury Vehicle
The Duckhorn Portfolio Tasting, is a must-try for wine lovers. This tasting experience highlights five current-release wines from across Duckhorn Vineyards' diverse portfolio, which includes
Merlot,
Cabernet Sauvignon,
Sauvignon Blanc, and
Chardonnay.
Guests can also inquire about optional wine and food pairings to elevate their tasting experience. For those seeking a more in-depth exploration of Duckhorn Vineyards' renowned portfolio, the winery offers several Elevated Tasting Experiences at varying prices starting this fall.
These experiences range from private to semi-private, providing access to the limited wines of Duckhorn Vineyards' collection and a personalized and unique tasting experience. Advance reservations are required to secure these exclusive experiences.
One of the most coveted Elevated Tasting Experiences is Private Tasting, which offers one-on-one attention from a personal host. Guests can enjoy a private tasting featuring a selection of small-production Estate and vineyard-designate wines carefully chosen from the Duckhorn portfolio.
To further tailor the experience to their tastes, guests can select specific varietals when making reservations, which will be paired with delicious artisan cheeses. Duckhorn Vineyards also offers a special tasting exclusively for its wine club members called the Enhanced Club Tasting.
This tasting experience features a flight of five wines paired with a delectable food pairing plate, providing the perfect opportunity to taste through some of the wines from the current wine club shipment. As a bonus, members will also enjoy a pour of the current release of The Discussion, a highly sought-after wine from Duckhorn Vineyards.
Key takeaway: With its stunning setting, world-class wines, and unparalleled hospitality, Duckhorn Vineyards is a must-visit destination for wine lovers seeking an unforgettable tasting experience in Napa Valley.
Silverado Trail wine-tasting tips
Wine tasting is an art, and it takes a bit of learning to appreciate the complexities of each wine. Here are some tips that will help you maximize your wine-tasting experience:
Start with the lightest wine and work your way to the full-bodied ones;
Take your time to experience the wine with all of your senses, as the aroma can reveal a lot about the wine's flavor;
Don't be afraid to ask questions about the wine or to ask for recommendations.
After indulging in the wine tasting, the Silverado Trail offers many options for accommodations, dining, and activities to complete your Napa Valley adventure. Transportation options abound, from private cars to group shuttles and even private aviation services for those looking to arrive in style.
Enjoy Napa Valley's Best Wine Tour with Local Expert
And when it comes to dining, Napa Valley has something for every palate, with hundreds of dining locations offering diverse cuisines and price ranges, from Michelin-rated fine dining to charming bakeries and local favorites. In close proximity to renowned resorts and restaurants like
Auberge du Soleil,
Meadowood,
The French Laundry and
Bouchon in Yountville, you'll have plenty of choices to unwind and indulge in luxury.
Reserve your accommodations early, especially during the busy fall harvest season, to secure your dream stay.
Explore beyond the vineyards and discover the region's other offerings, such as picturesque golf courses, thrilling hot air ballooning adventures, and blissful wellness options, including yoga, hot springs, and award-winning spas.
Uncover Full-day Private San Francisco to Napa Valley Tour by Luxury Car
With its rich tapestry of experiences, Napa Valley is a destination where wine tasting is an art to be savored, and where you can indulge in the finest accommodations, dining, and activities this beautiful region offers. Cheers to a memorable wine-tasting experience!
Conclusion
The Silverado Trail is a mecca for wine lovers, offering some of the best wines in the world in a breathtakingly beautiful setting. From the quality of the wine to the stunning views, there is no shortage of reasons to visit the wineries on the Silverado Trail.
Aside from the quality of wine, the Silverado Trail's wineries also offer visitors a chance to appreciate the region's natural beauty. Each winery has stunning views of the surrounding hills, valleys, and vineyards, which make for a picturesque backdrop when tasting wine.
Whether you are a seasoned wine connoisseur or a curious newbie, visiting the Silverado Trails wineries is an experience that shouldn't be missed.
*Please note that some links are set up through affiliate programs, meaning Wine travel gets referral credits if you purchase these items via our links at no additional cost to you.